I really can't resist a fast quilt pattern, it makes it so fun to sew up! This Fat Quarter Ferris Wheel free quilt pattern is just that – super fast and fun to sew up!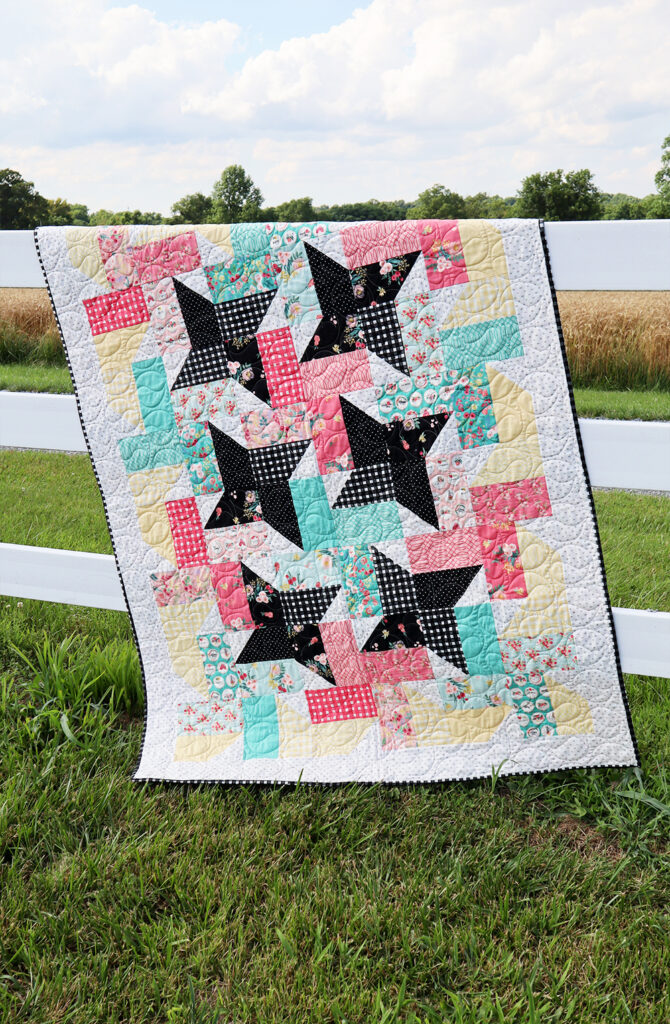 This Ferris Wheel quilt is a brand new free pattern from Fat Quarter Shop! I had a blast sewing up my version this summer. I used Riley Blake's fabric collection, Flower Market. It is a great combo of florals, ginghams and there is even a little hoop print! You know I couldn't resist that with how much I love embroidery hoop art.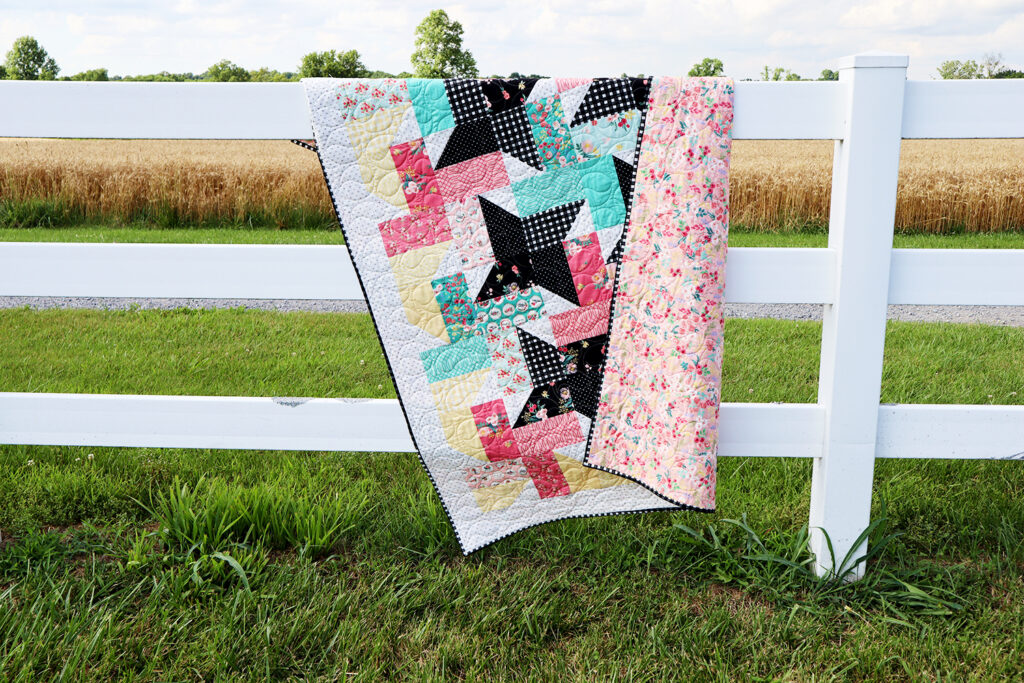 Look at those darling prints!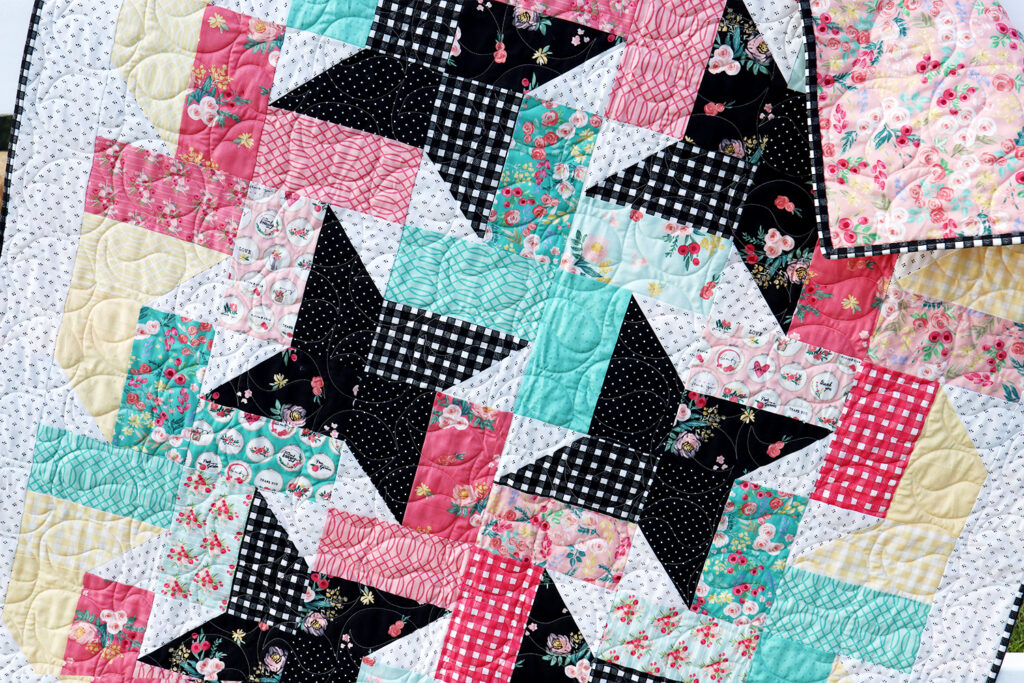 I chose one of the low volume prints as the background for the quilt, I'm excited with how the little white and black print sets off the other fabrics.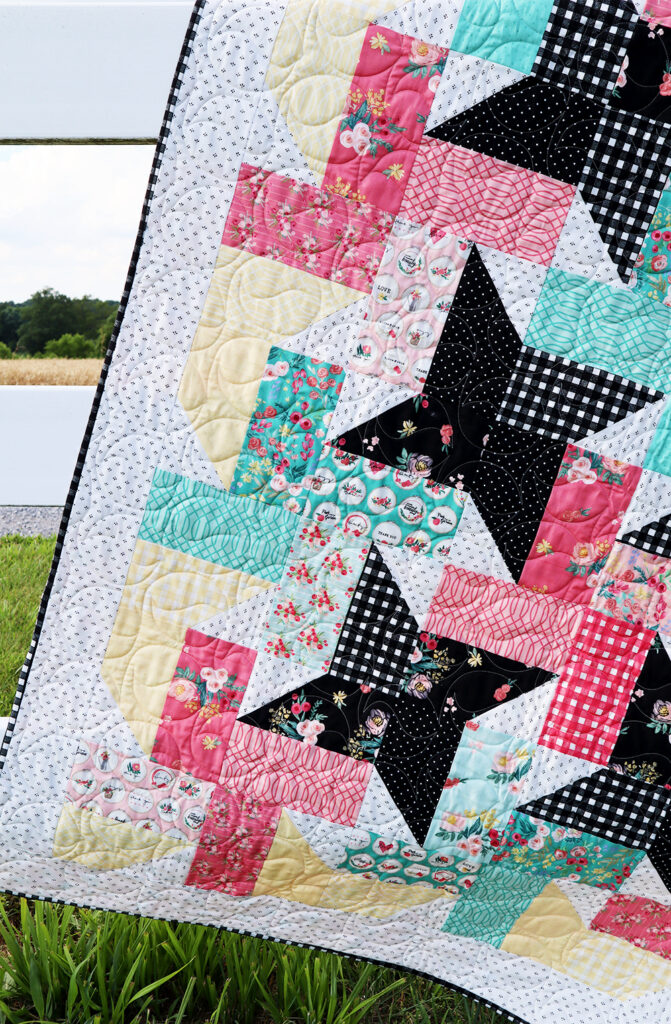 This is a great quilt pattern for beginners – or if you're an expert it's a super quick one to sew up! Because it is so fast you can have a lot of fun with fabric placement. If you head over to the Fat Quarter Shop blog you can see different versions. I wanted those center "stars" to really pop so I used all the black background fabrics there. Don't you think it really draws the eye in?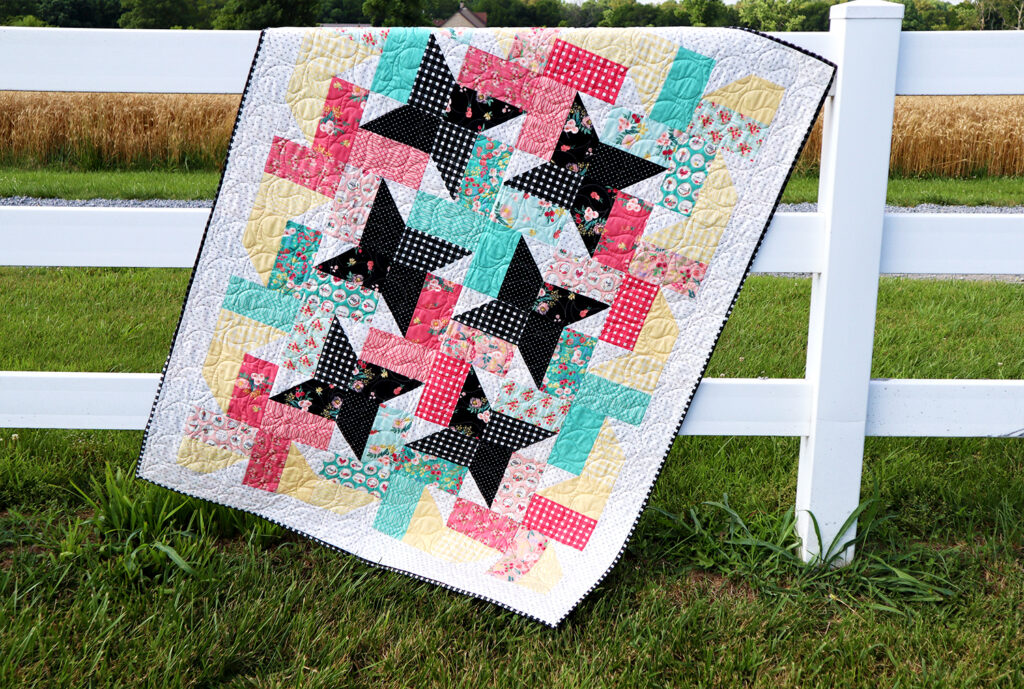 I chose one of the florals for the back fabric – I just love having coordinating florals on the backs of my quilts. That way they look super pretty on both sides!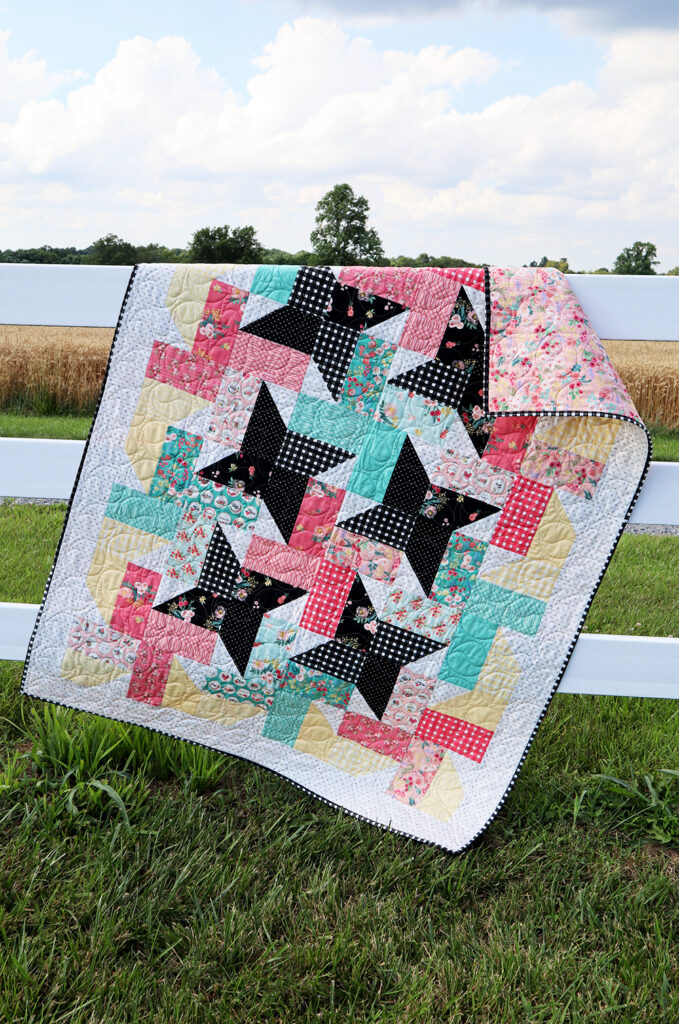 You can find all the info on the quilt at the Fat Quarter Shop blog! They have all sorts of fun inspiration with bloggers who have sewed along, plus the link to the free pattern in several different sizes.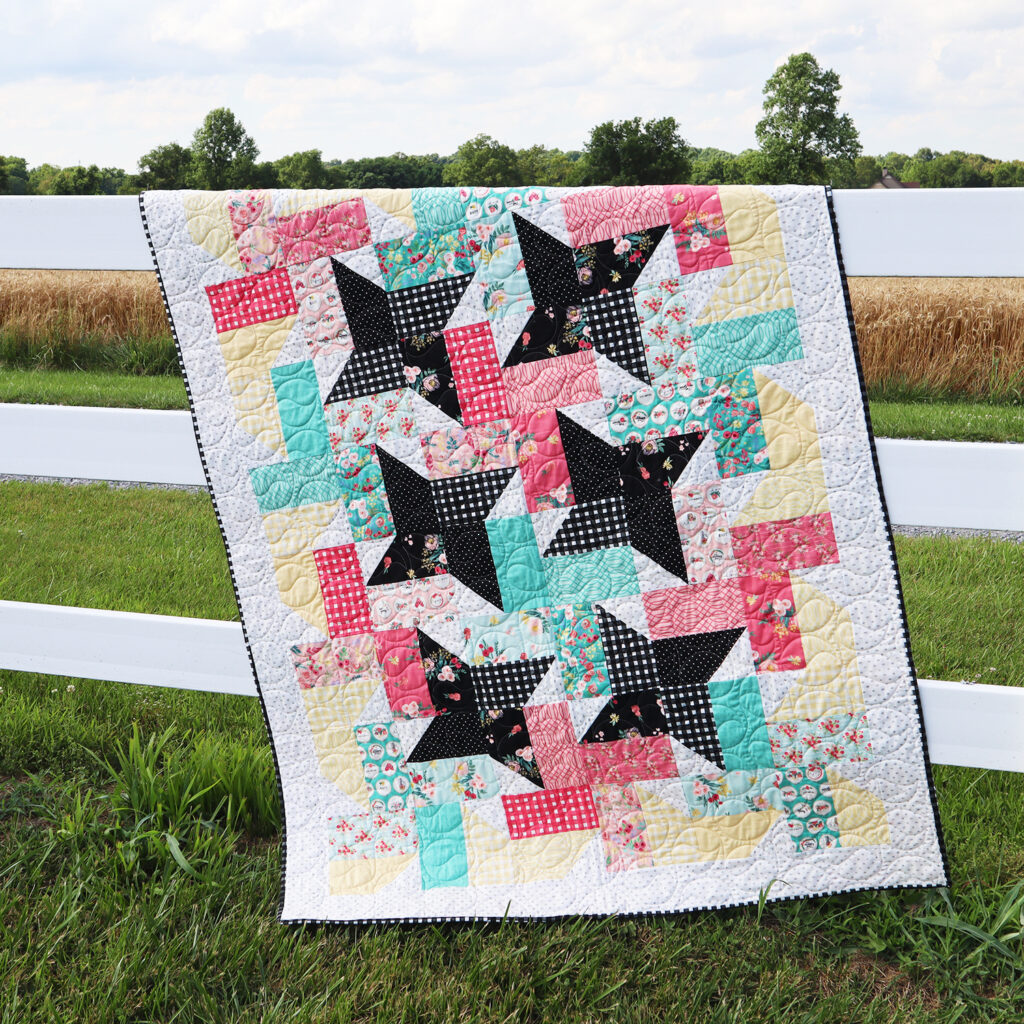 I would love to know what you'd make the quilt up in! The version that Fat Quarter Shop made up is in Christmas fabrics and that looks so cute too!