We have another fun and not-to-spooky block this week in the Fat Quarter Shop's Mystery Quilt Along! Take a look at this week's darling Haunted House in the Haunted Halloween Quilt Along Week 3!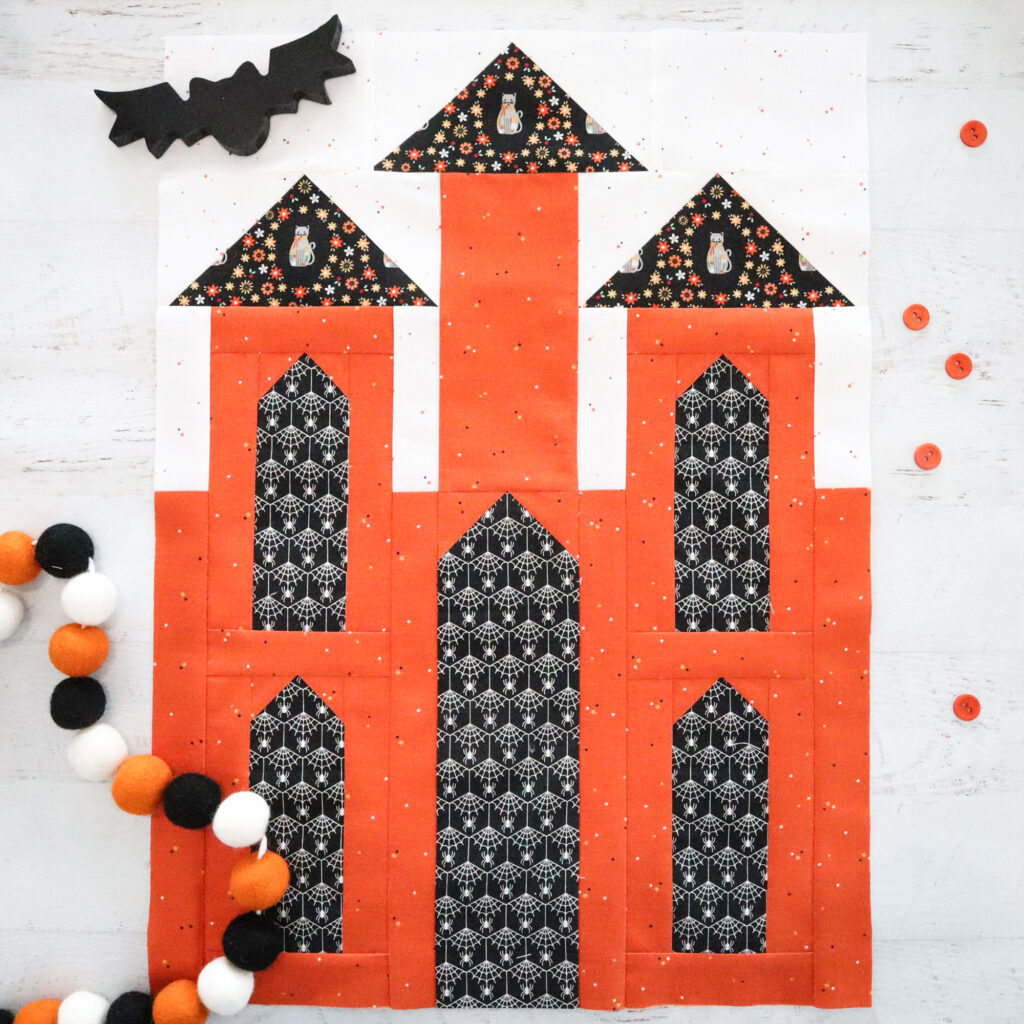 We are sewing up a fun Halloween quilt in this Haunted Halloween sew along hosted by Fat Quarter Shop! Each week we are sewing up a cute Halloween block and this sew along has been so much fun!
Here are blocks so far in the sew along!
This week's block is a fabulous Haunted House! I am sewing along with my new Haunted Adventure fabrics. I've had a blast choosing fabrics for each block. I'm using my White Stars print from the collection as a background for the blocks as well.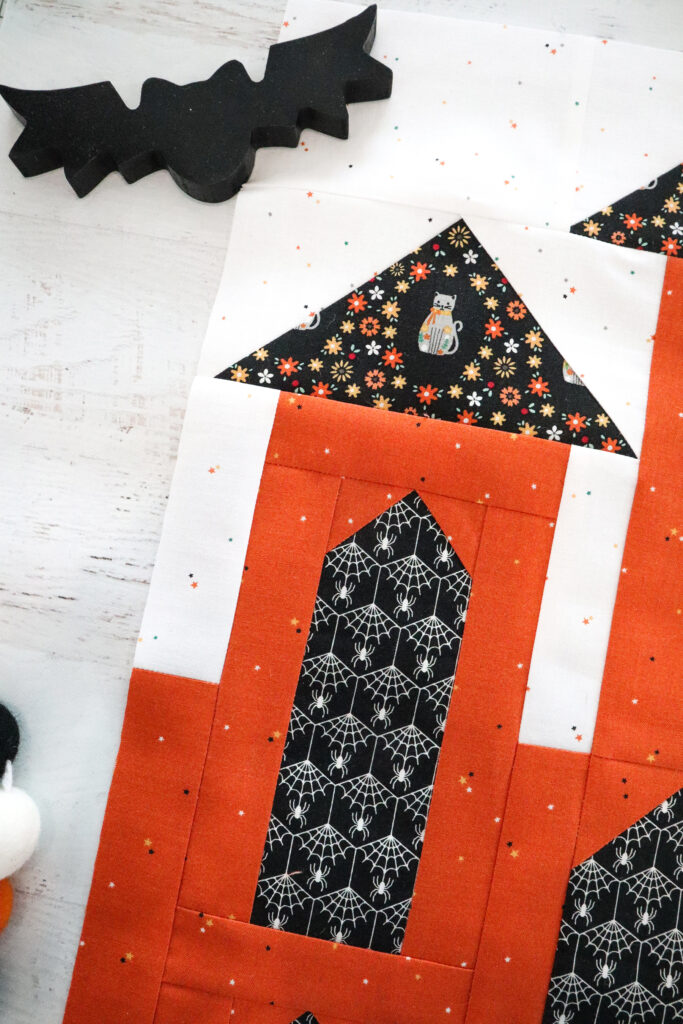 For the Haunted House, I used the orange stars print for the house and the black spiderweb print for the windows and doorway. I love how the spiderwebs look in the open spaces. For the roof I fussy cut some little cats from my black floral cat print!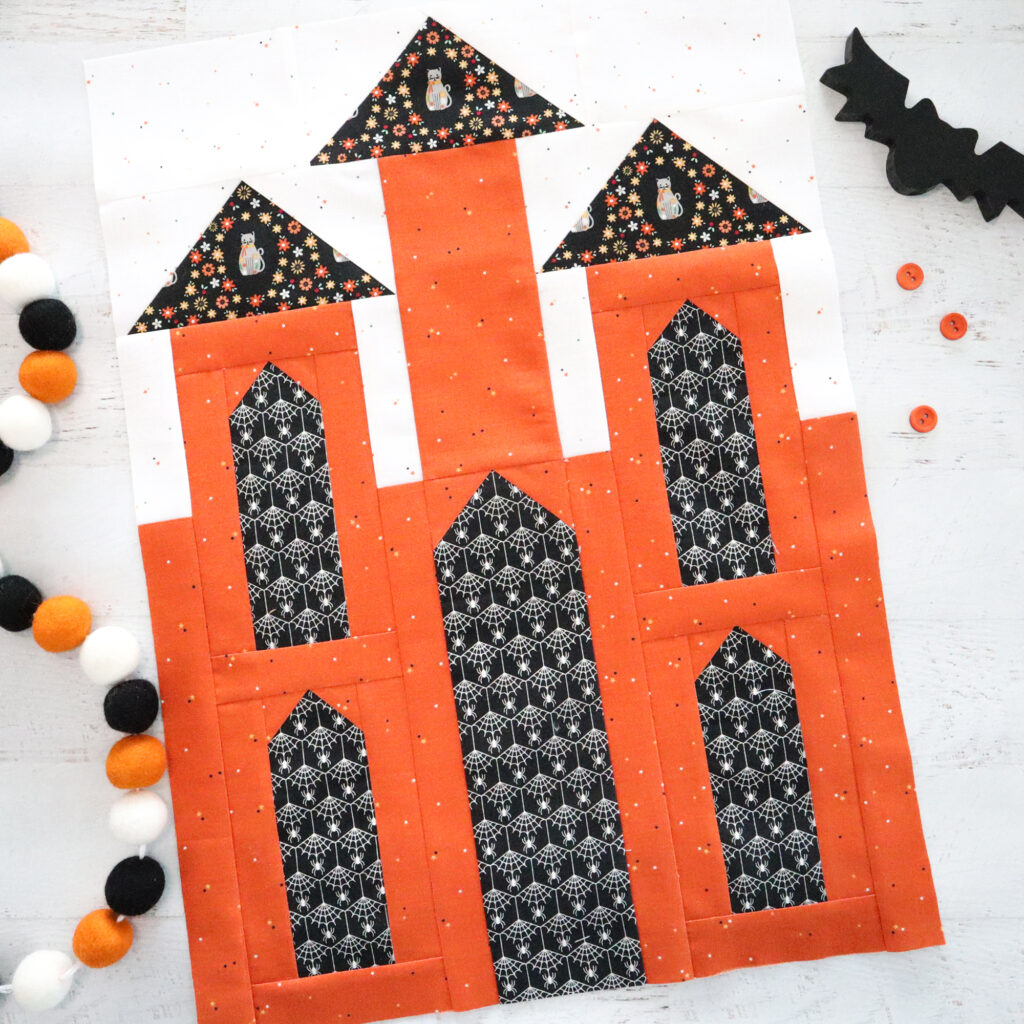 I think this block would be a great mini quilt on its own – or even a large pillow block. It's so fun and you could fussy cut images for the windows or even parts of the house.
Haunted Halloween Quilt Along Week 3
Click here for the free patterns!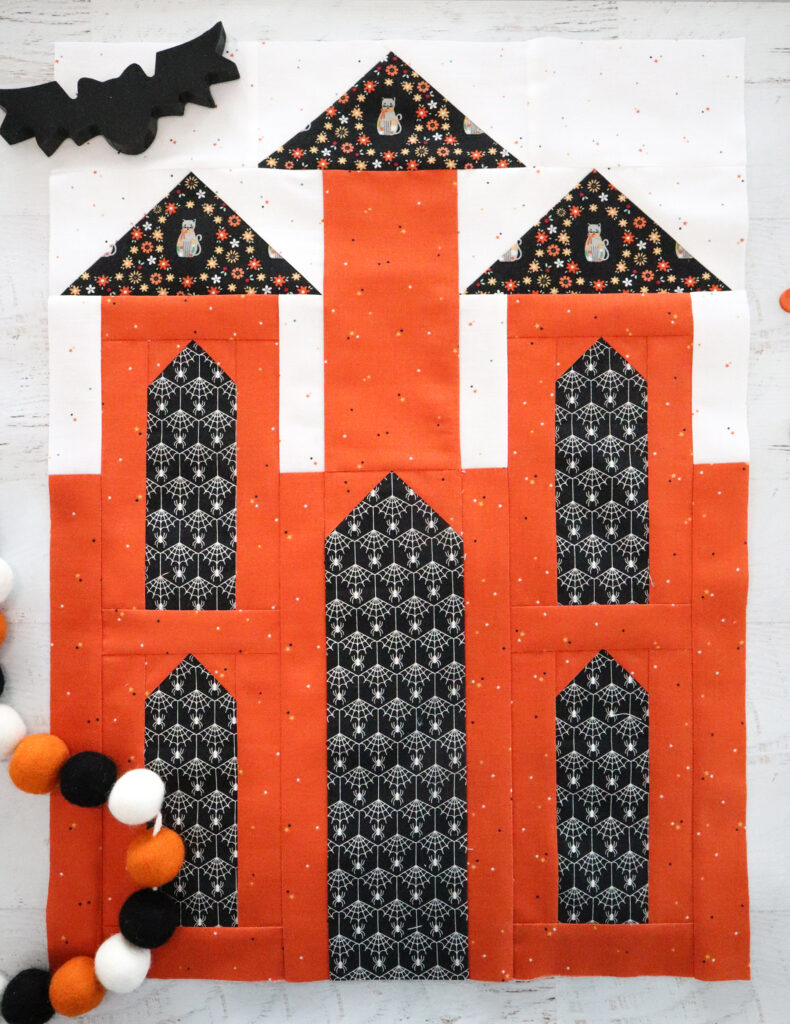 Join us next week for the layout of the quilt! I'm so looking forward to putting these fun blocks all together.