We have a fun new block in the Fat Quarter Shop mystery sew along! This is Haunted Halloween Quilt Along Week 2.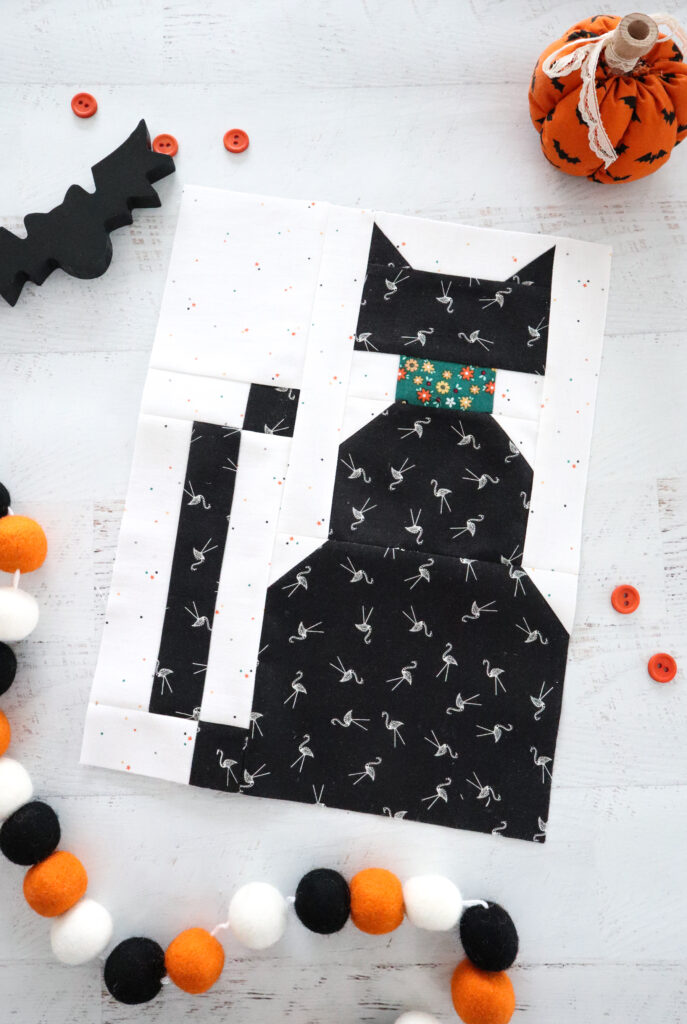 Fat Quarter Shop is hosting a free mystery Halloween sew along this month, with a new block every week.
Last week we started off the sew along and had these fun Moon and Stars blocks.
We have such a fun block for the second week in the sew along! This week's block is a cute black kitty, all ready for Halloween. I am using my new Haunted Adventure fabrics and for this block I chose the Skeleton Flamingos print for the cat. But I changed up the color a bit and added a cute green color from the floral kitty print. I love the pop of color it adds!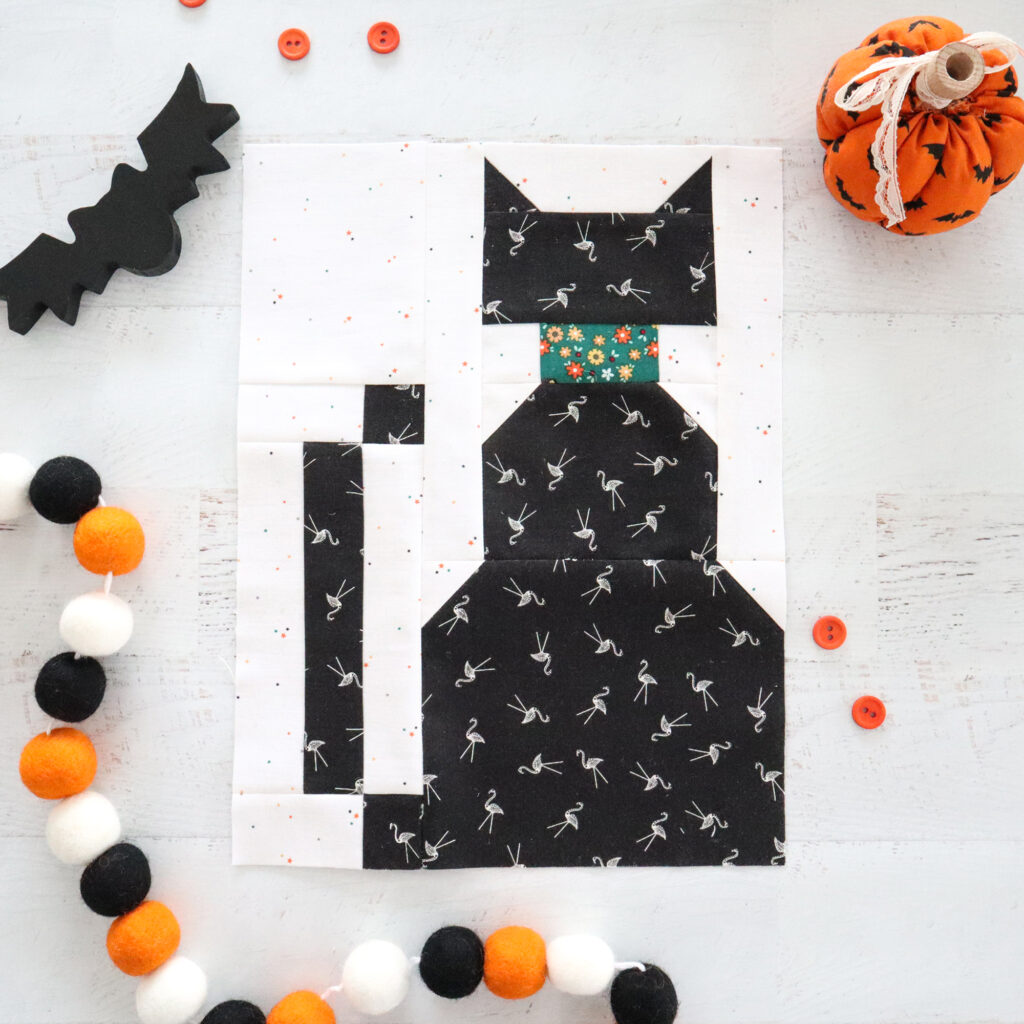 I really had fun making this block! You could really customize the block and add details – a collar like did, or you could add buttons for eyes, embroidery details, or more. I think an orange tabby cat would be really cute too!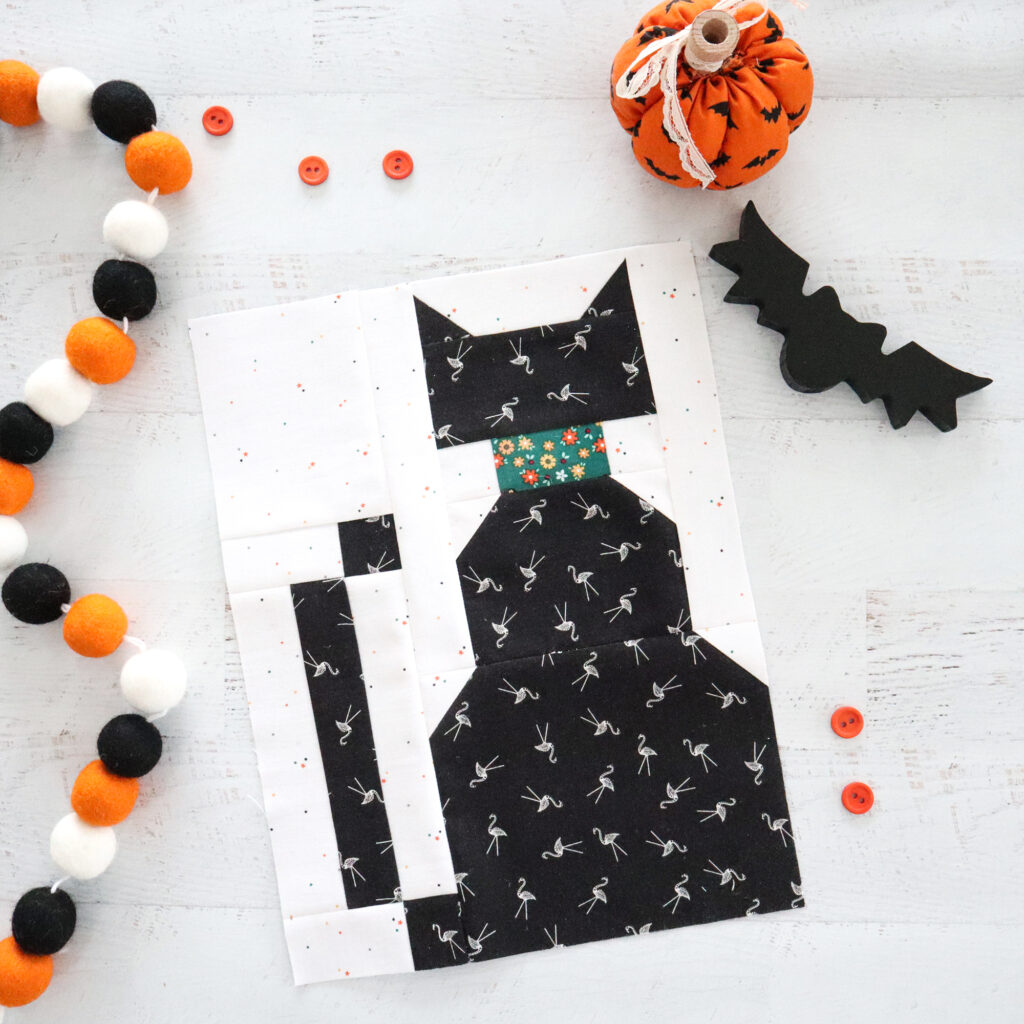 Haunted Halloween Quilt Along Week 2
This is a free sew along and there is a cross stitch along as well. You can find all the patterns at the Fat Quarter Shop!
Click here for the Free Patterns!
There are also block tutorials each week on the Fat Quarter Shop YouTube channel.
I can't wait to see your versions of this cute block!