We are kicking off a fun new sew along! This is the Day Dream Table Runner Sew Along Block 1!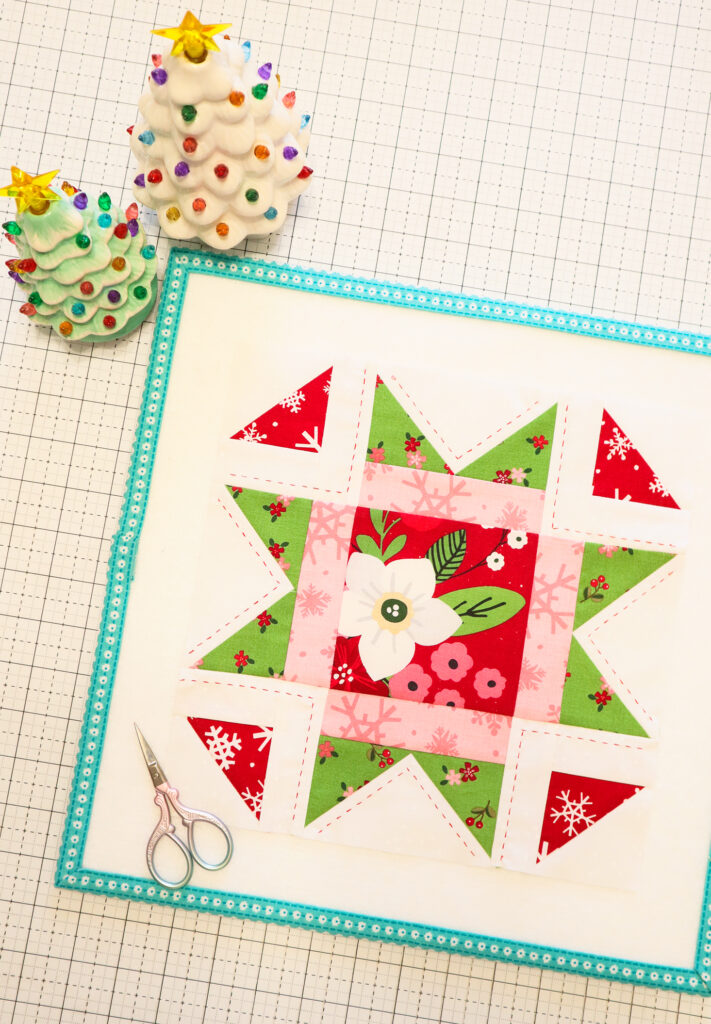 Over the next three weeks, we are going to be sewing up my Day Dream Table Runner together! For the first version of this fun runner, I used Stardust fabric!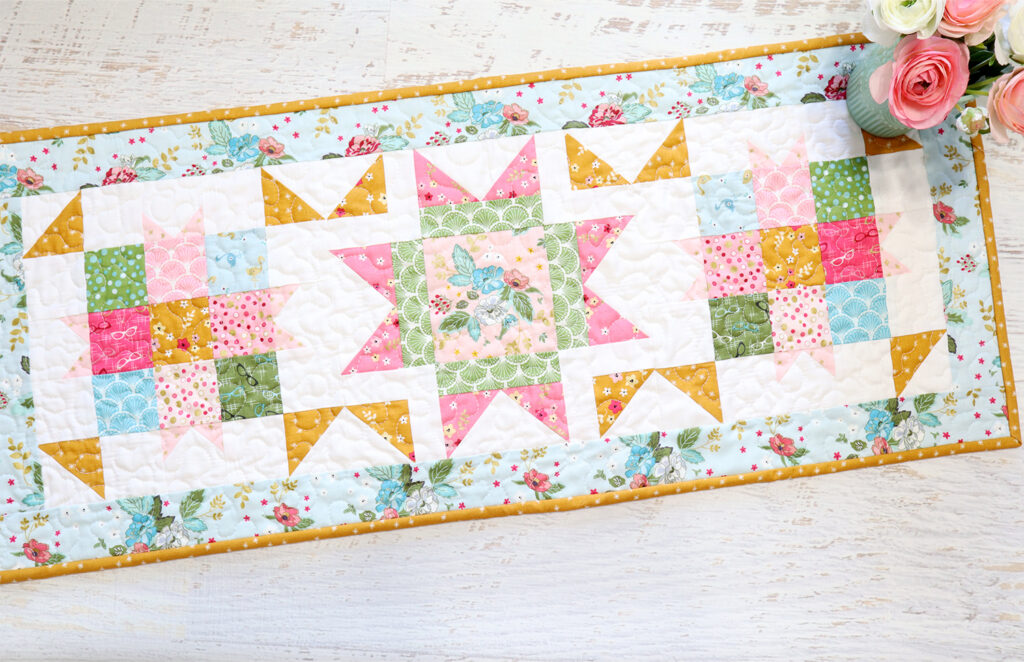 I am making up a Christmas version this time around and I am using Holly Holiday from Christopher Thompson and Riley Blake Designs. This is such a fabulous collection! I'm going to be using the reds, pinks, and greens for my runner.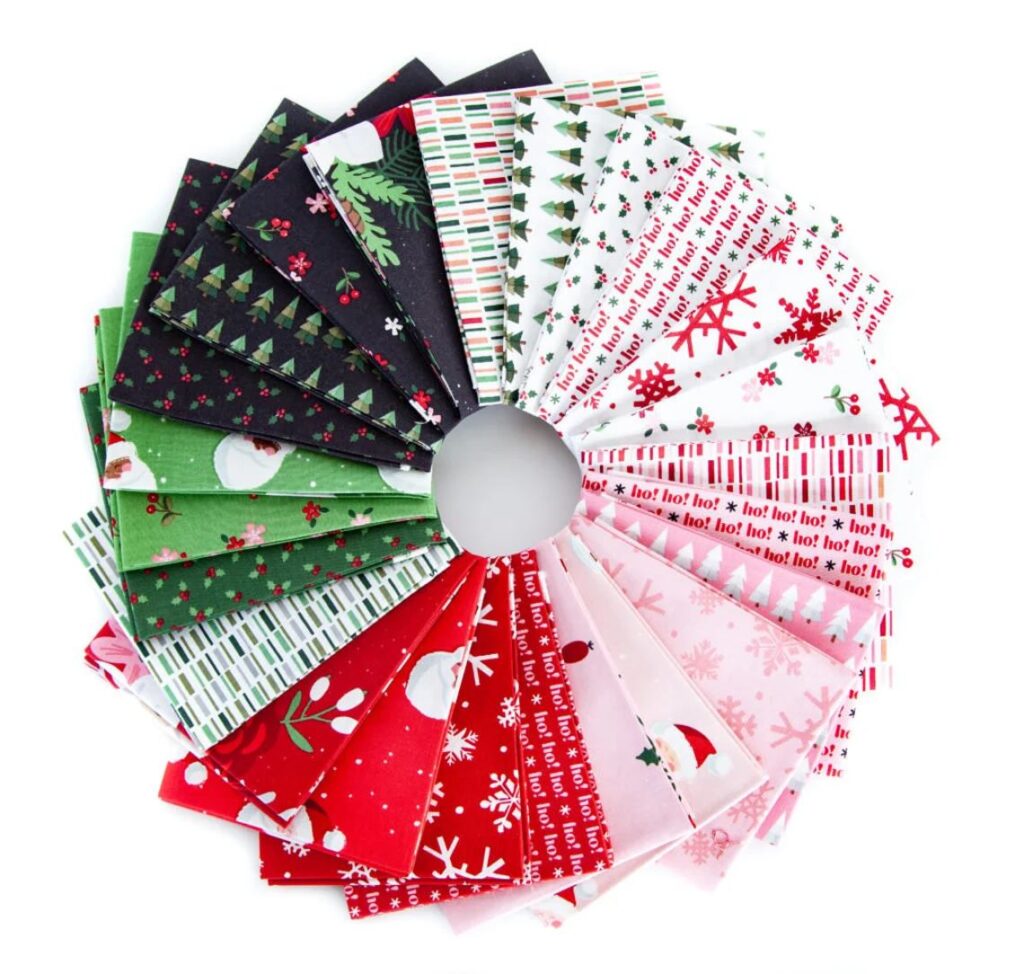 This week we are sewing up the center block in the runner, next week we will make the two outside blocks, and in week three we will be putting them all together and adding borders!
The center block is a fun star block. I added some Sashiko stitching to mine with my Baby Lock Sashiko machine! I love the extra detail and color it adds.
Day Dream Table Runner Sew Along Block 1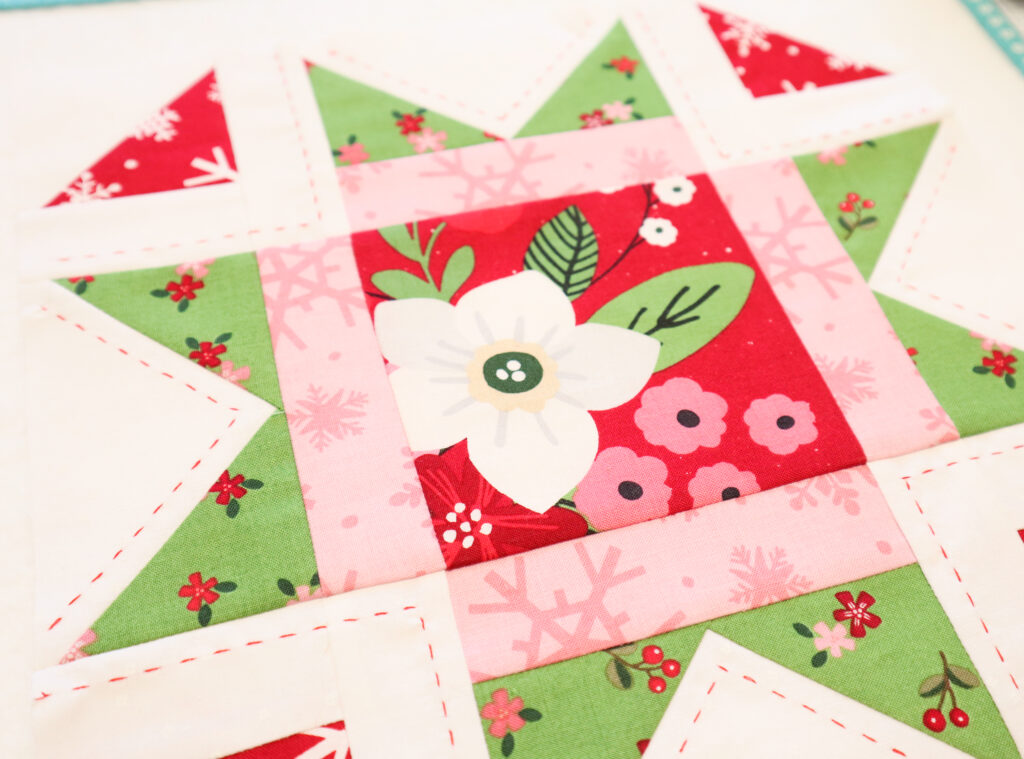 I would love for you to sew along with us! You can find the pattern for the Day Dream Runner at Fat Quarter Shop. It's a PDF so super easy to download and dive in!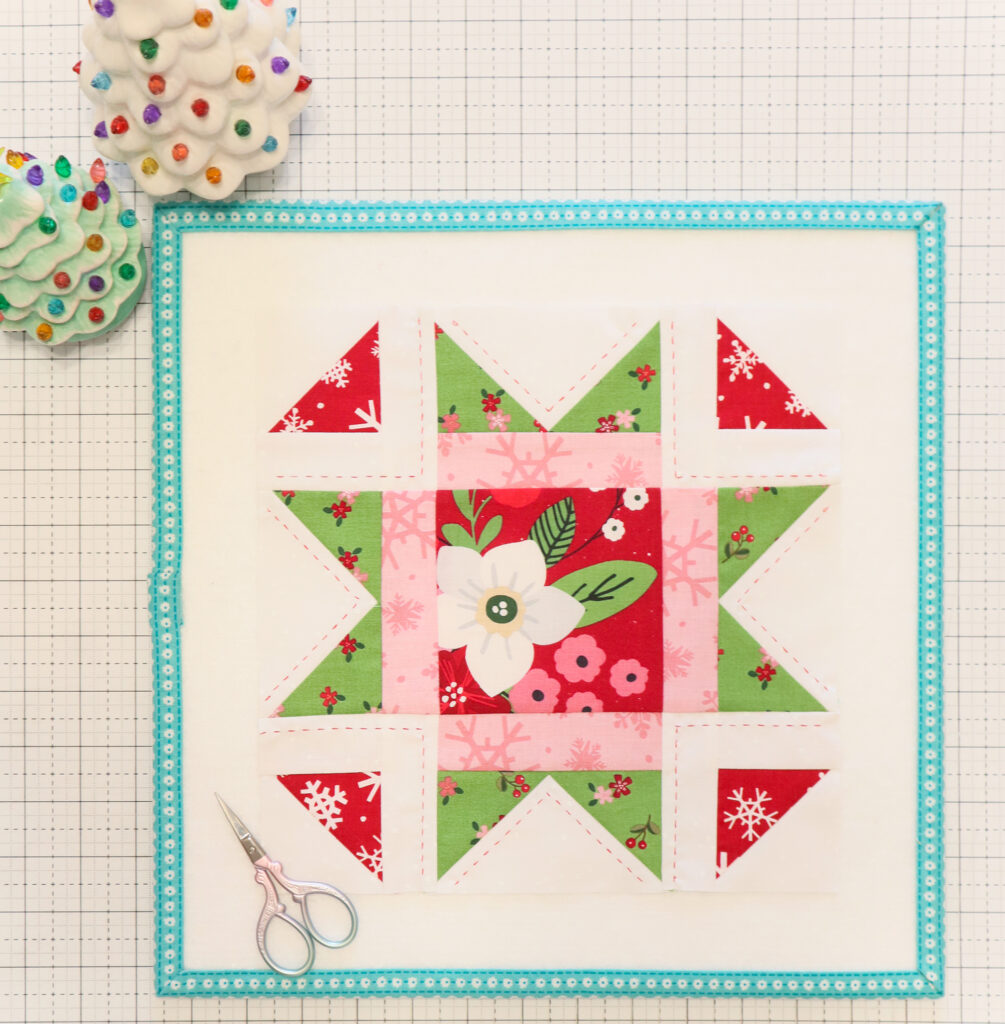 You will need to pick up the pattern to sew along but I'll be doing a video tutorial each week for the blocks and assembly with all sorts of tips! You can check out the videos in my Facebook Group or on YouTube. I'll be sewing through Block 1 this week on Monday, November 8, at 2 pm CT!