I am so excited to share today about my next fabric collection! The release of my new Enchanted Meadow Fabrics is just a couple of months away!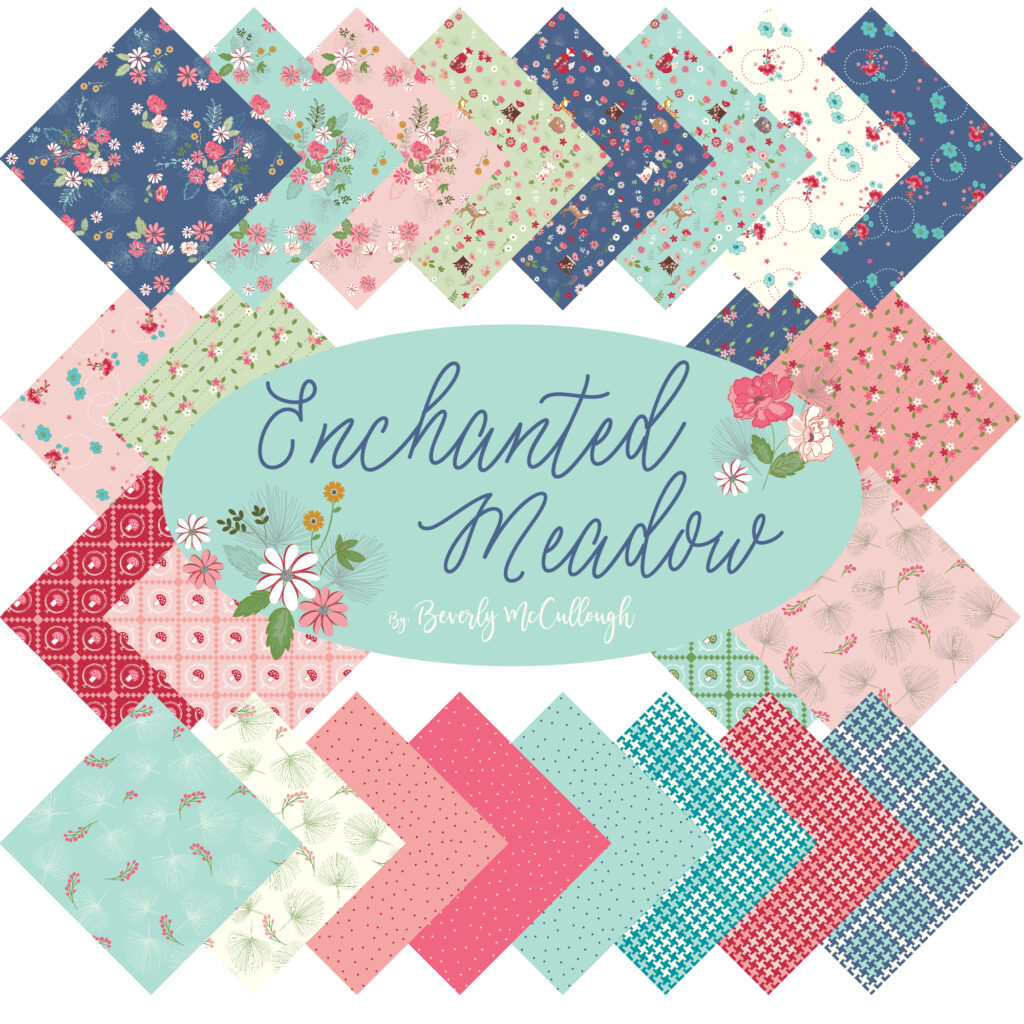 I can't wait for you to see this new collection! Enchanted Meadow is releasing in January and it is a fun woodland inspired collection with pretty flowers and sweet woodland friends!
One of my favorite prints in the collection is the main floral. I've added pine needles and greenery along with florals to give the print a hint of woodland without being too woodsy. :)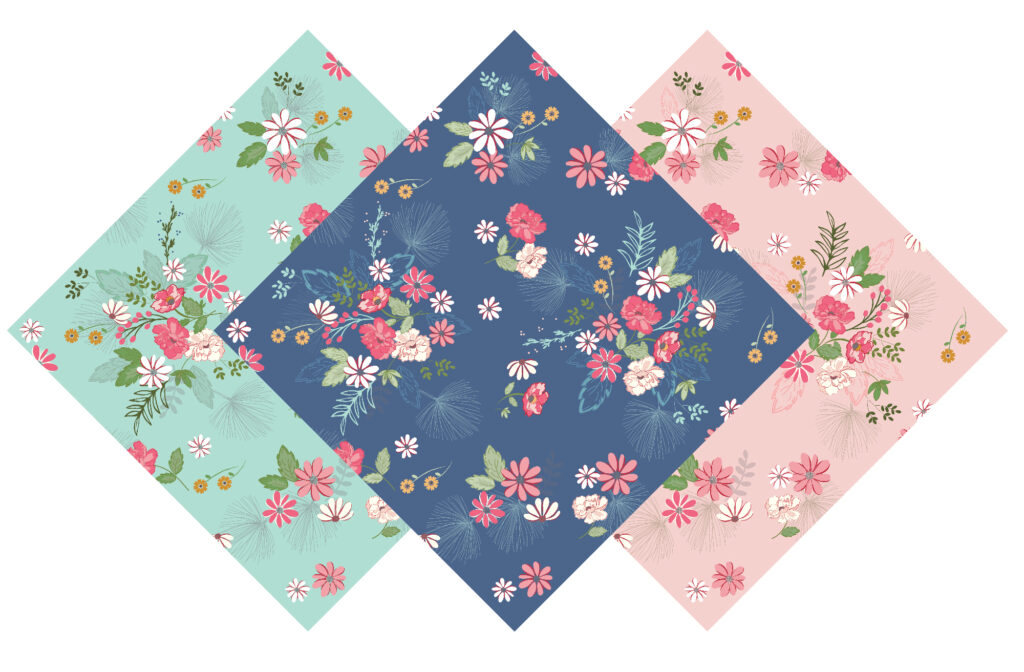 I'll be sharing all about this collection at Riley Blake's Virtual Market today at 12 pm MT. You can join the Facebook Group here! And you can view the Virtual Market Schedule here! This is a great time to see all the collections coming out in the next few months and get to know other designers as well!
There are three new quilt patterns coming out in January too! The first up is called A Walk in the Woods and we will be doing a sew along with this fun new pattern in early March!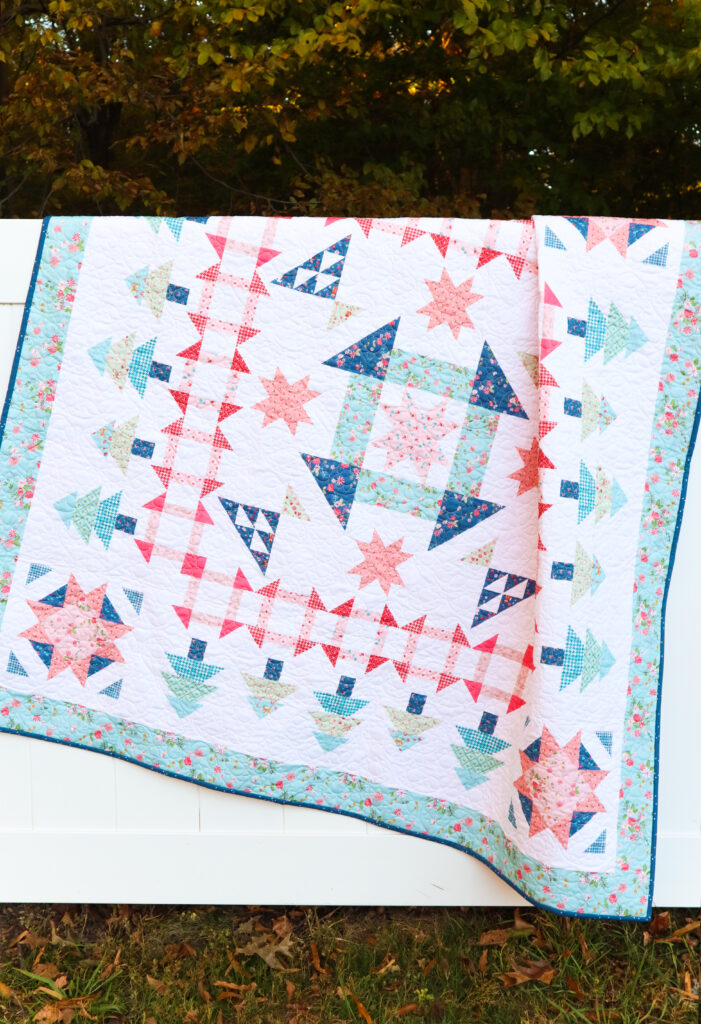 I had so much fun designing this pattern and I can't wait to sew it up with you! I will have a list of shops carrying the quilt kits for you soon. This quilt was quilted by Brooke from Lady Belle and she is partnering with us on this amazing sew along! She is offering 20% off quilting for anyone who joins in with the sew along and makes up the A Walk in the Woods Quilt! So exciting!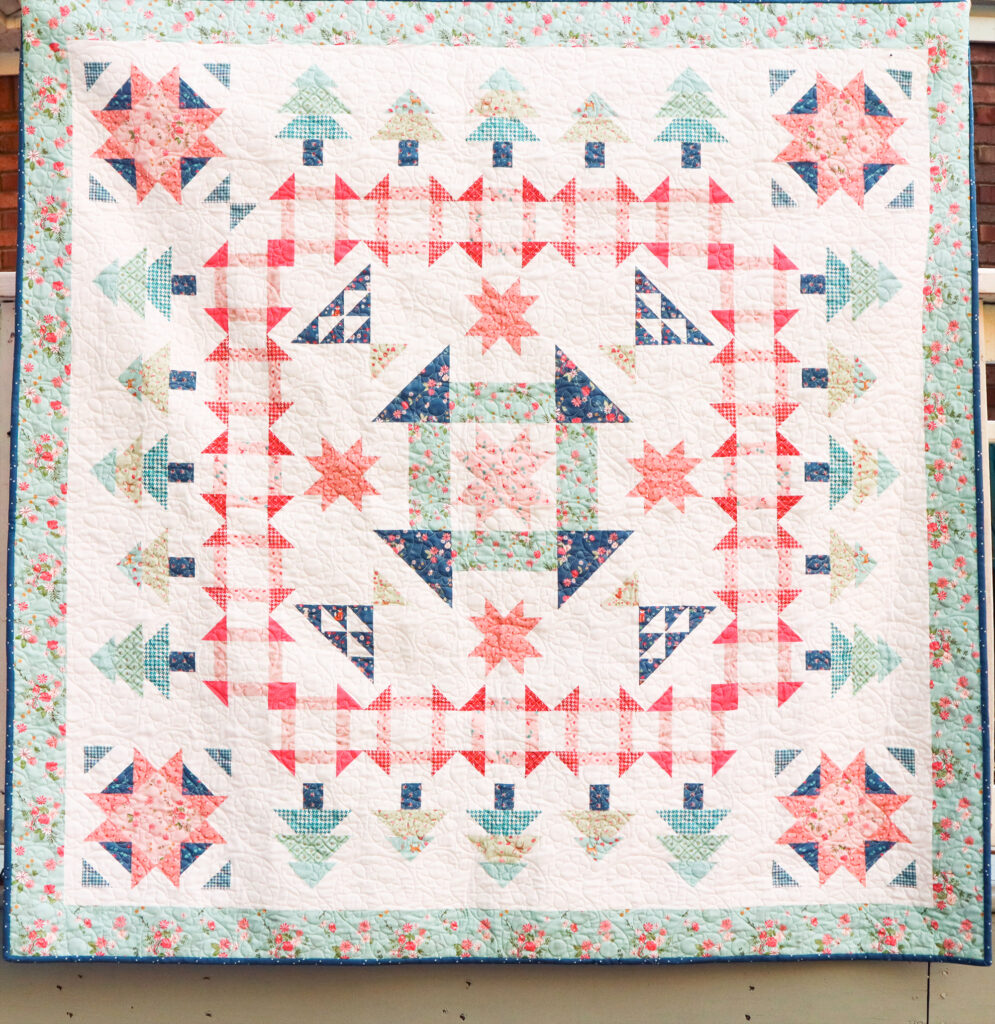 I have two more new quilts being released next month! The Wildflower Fields quilt is a pretty, sampler style quilt with different blocks that work together to create a really sweet quilt that is so fun to sew!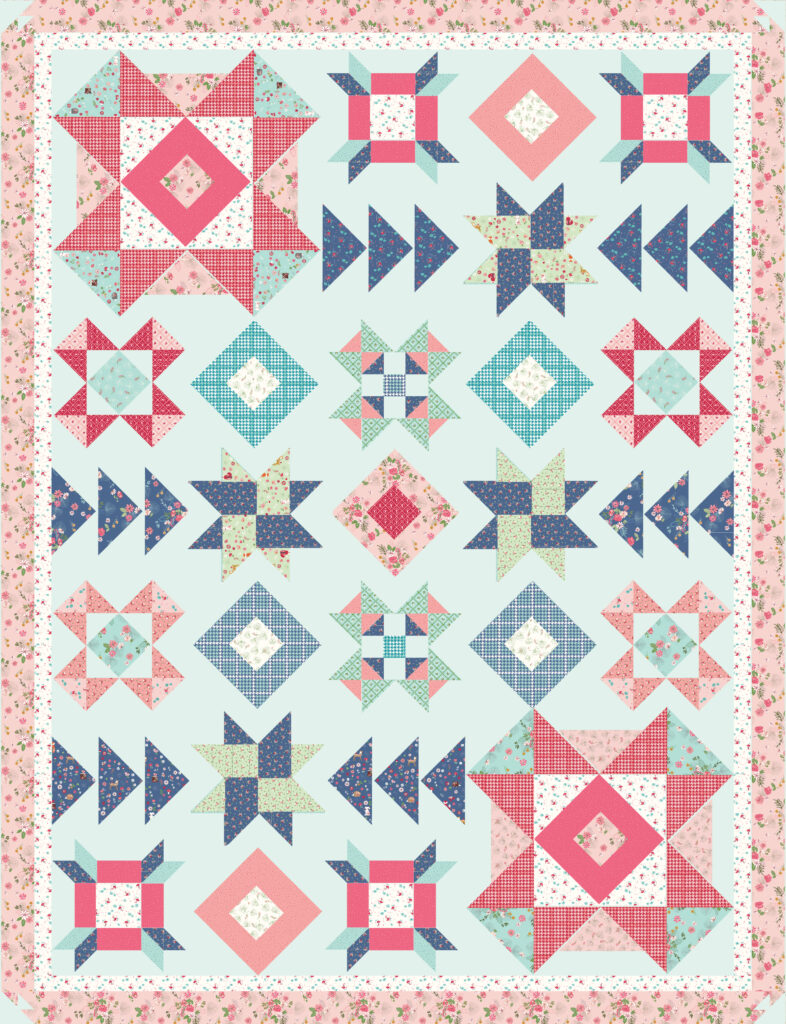 The Starry Meadow Quilt is a great way to show off fun fabrics with the repeating star blocks and a sweet pieced sashing!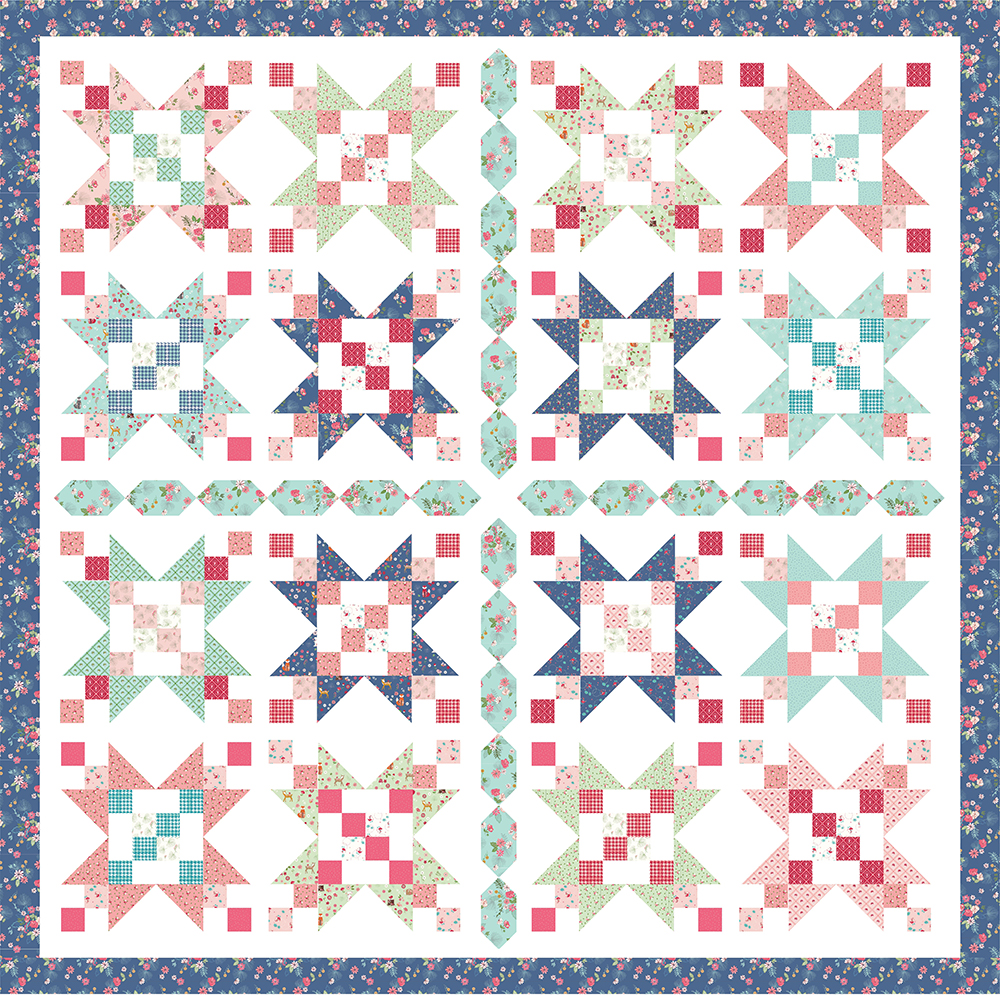 I am also re-releasing my Tea Rose Quilt pattern in Enchanted Meadow fabrics. I love these big circular blocks!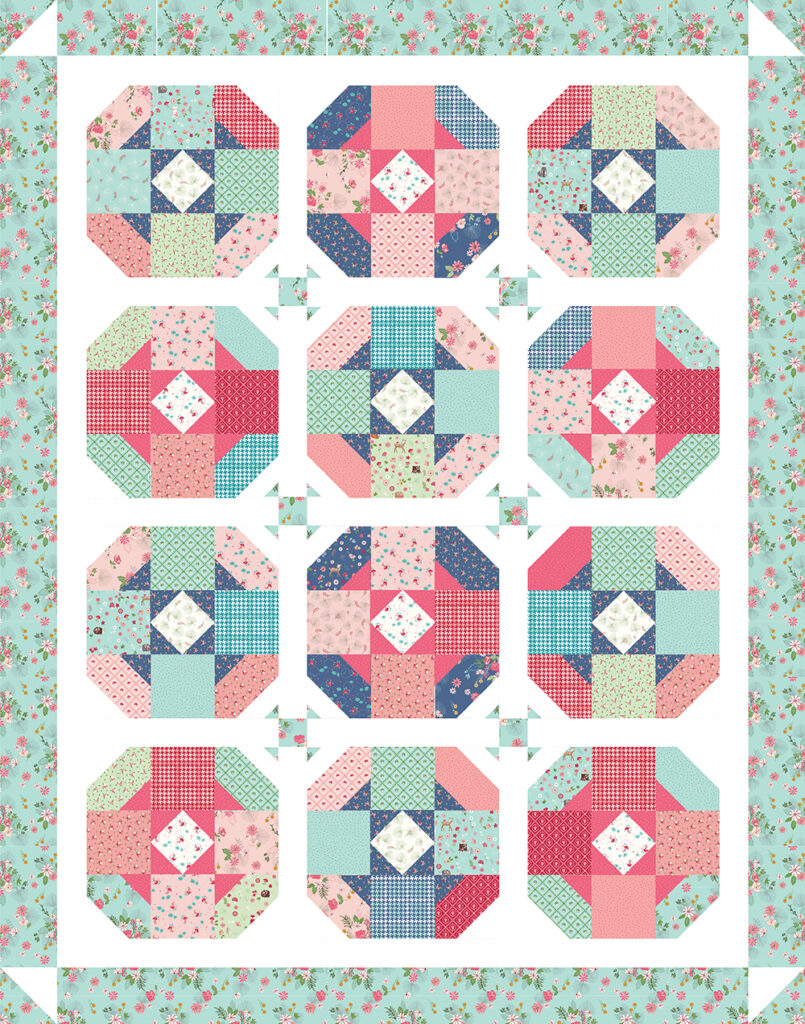 I will have more info about all these patterns as we get close to their release! If you are a shop owner you can order these from Riley Blake Designs or from me. :)
There are also two new notions releasing in the next few months! I've partnered with Riley Blake Designs on these and I'm so excited for you to see them!
This brand new Needle Minder Storage and Display Board is a fabulous way to keep your collection of needle minders tidy! The magnetic board is also a chalk board so you can decorate it up in cute ways or write notes or projects that you want to make!
The stands are adjustable so you can turn the board vertically or horizontally, or you can hang it on the wall! This Display Board will be available in June 2022.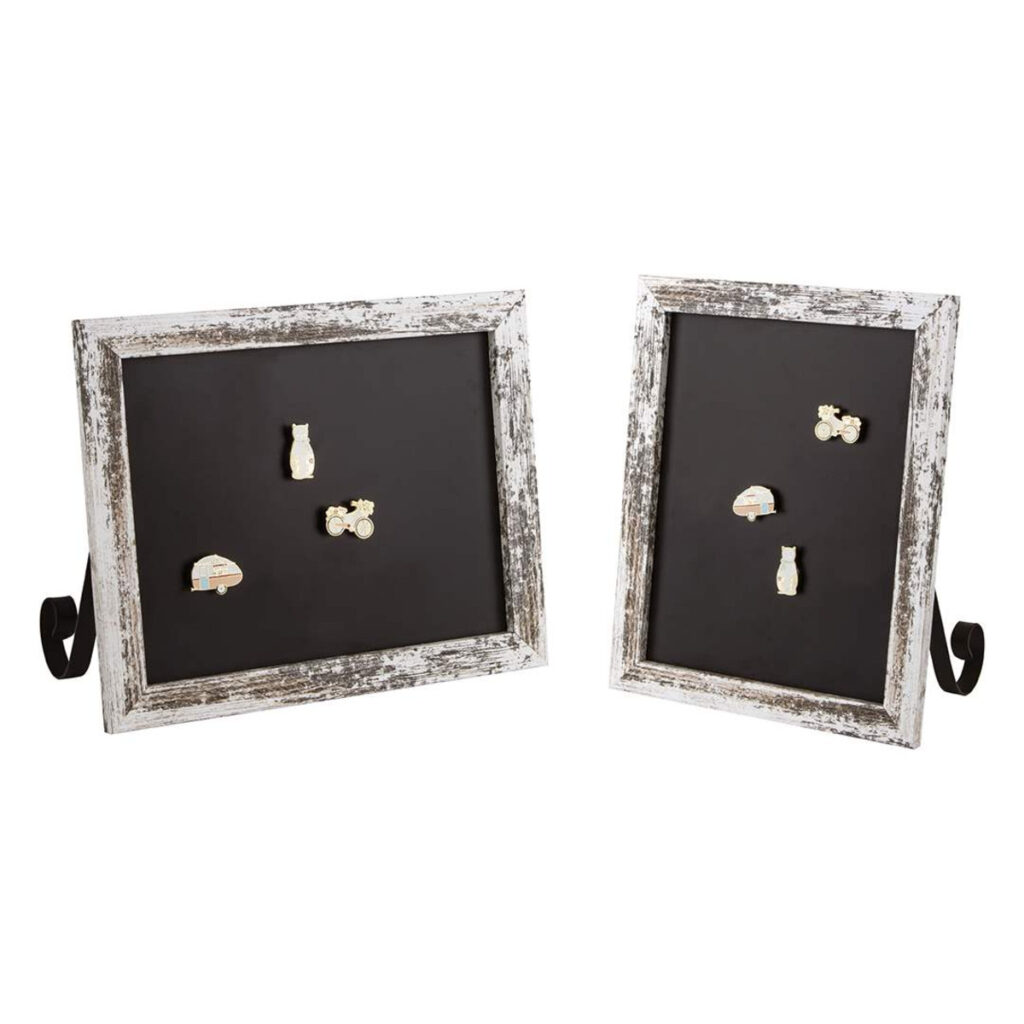 My Aqua Cat Pins have been so popular and I am excited to show off my next set of pins! These little aqua camper pins have a retro design and are a great way to show off your love for adventure! These pins will also be available in June 2022!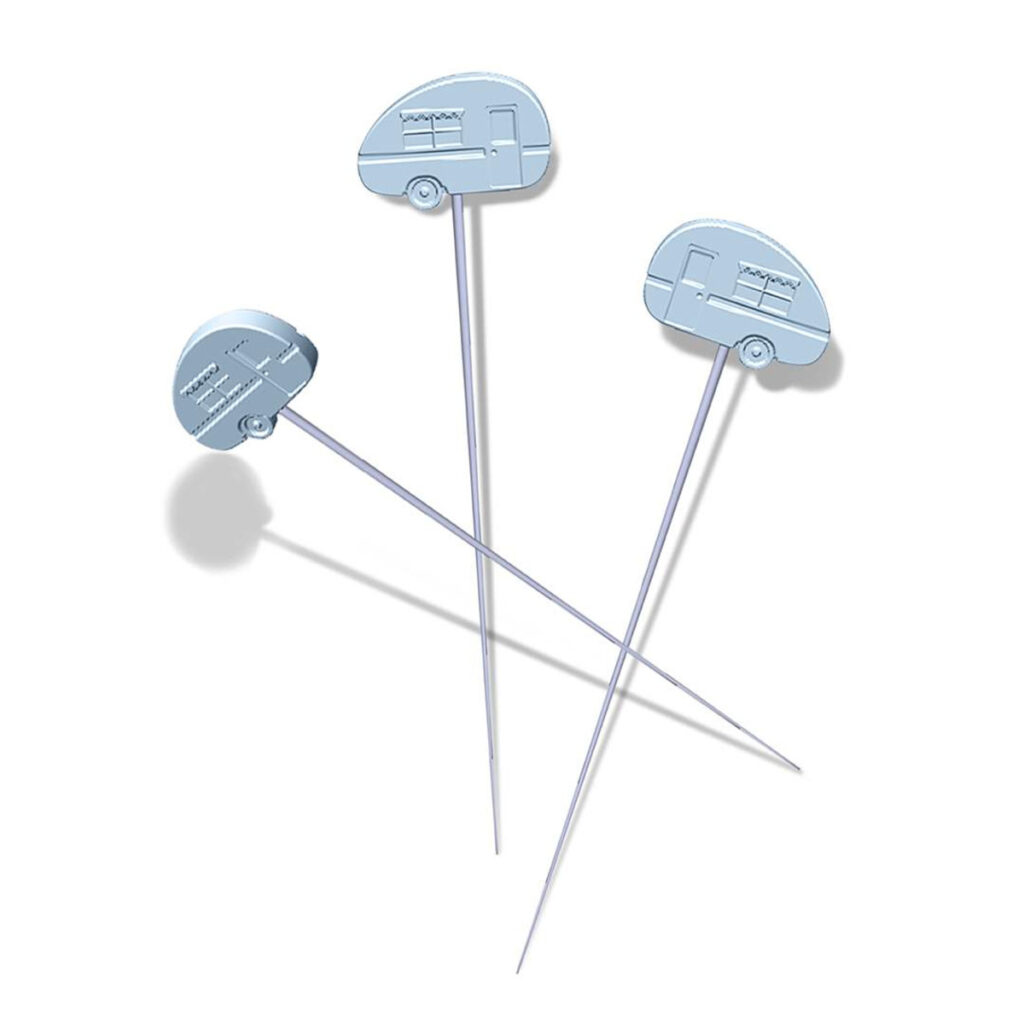 I have lots more Enchanted Meadow projects to share with you, as well as new needle minders. I can't wait to see all your Enchanted Meadow projects!
View the Enchanted Meadow Fabrics here!