I have wanted to make a two-color quilt for ages! I'm so happy with how this Season to Taste Sun Kissed Quilt turned out.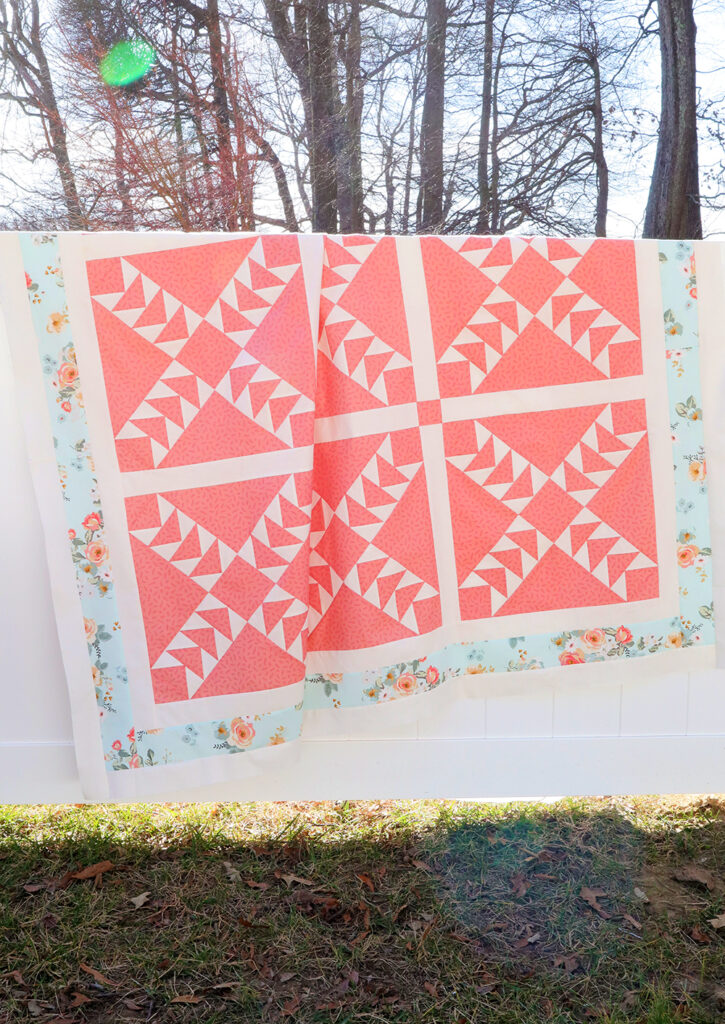 Season to Taste (affiliate link) is a new Martingale book from Jessica Dayon. It's full of the most beautiful quilts! Jessica has projects for every season so you can find things to make for any time of year.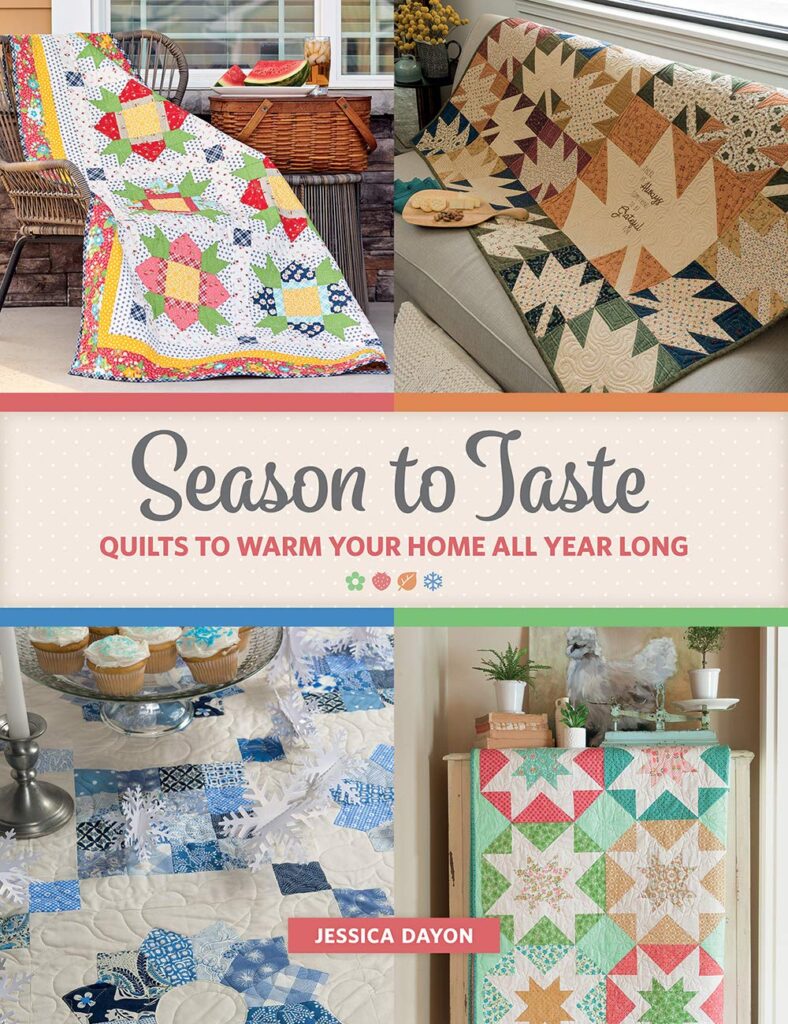 I had a hard time picking a project – they're all really fun! But when I saw the Sun Kissed quilt I just fell in love. I have been looking for a vintage pink and white quilt for a long time and when I saw the Sun Kissed quilt I figured I should just make my own! Here's Jessica's Sun Kissed Quilt!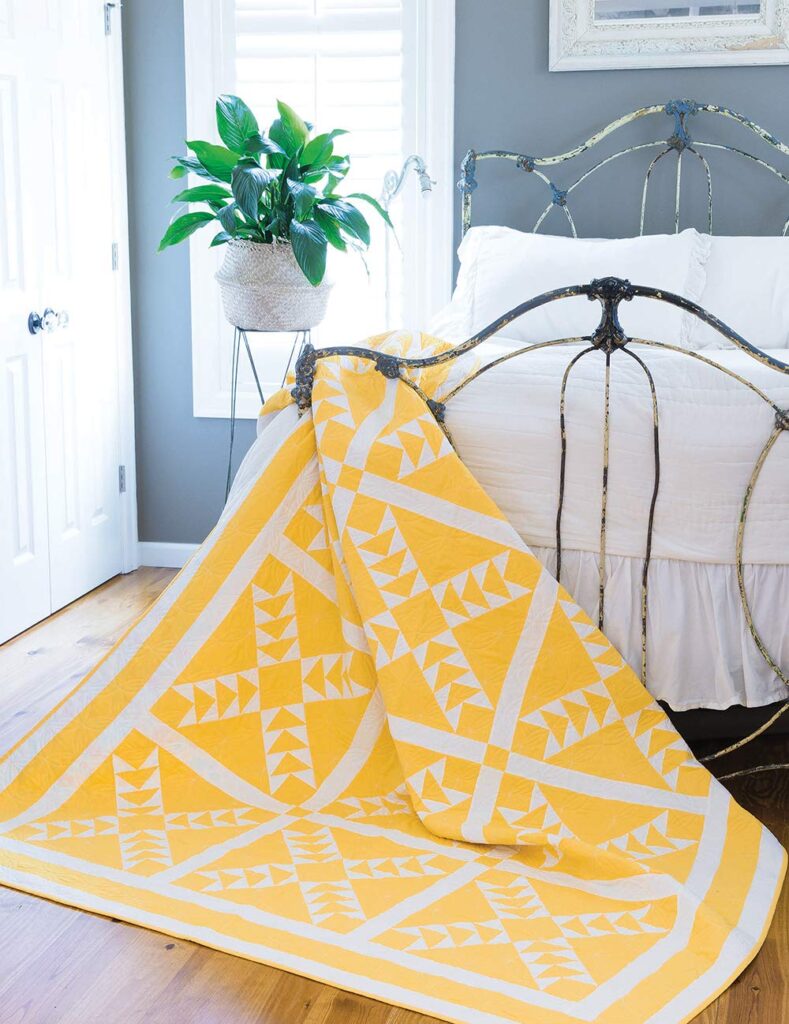 Isn't that yellow and white gorgeous?! I was tempted to do something similar but I really wanted that pink and white quilt! I used a collection that is hitting stores soon called Gingham Gardens from Riley Blake Designs.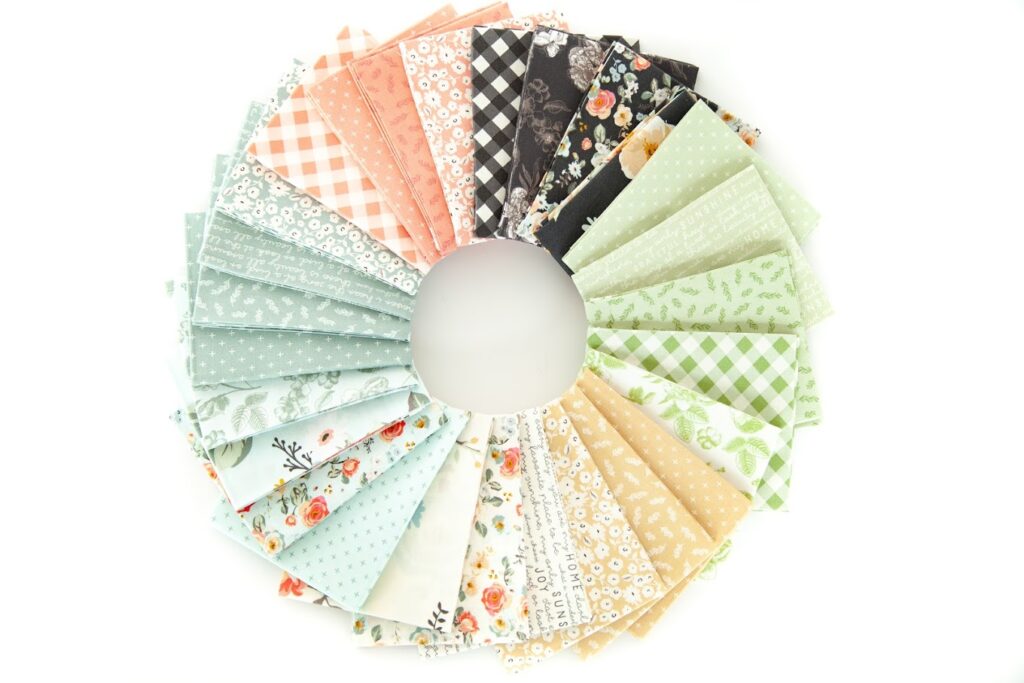 I chose the Gingham Gardens Stem in coral with a Vintage White background.
Season to Taste Sun Kissed Quilt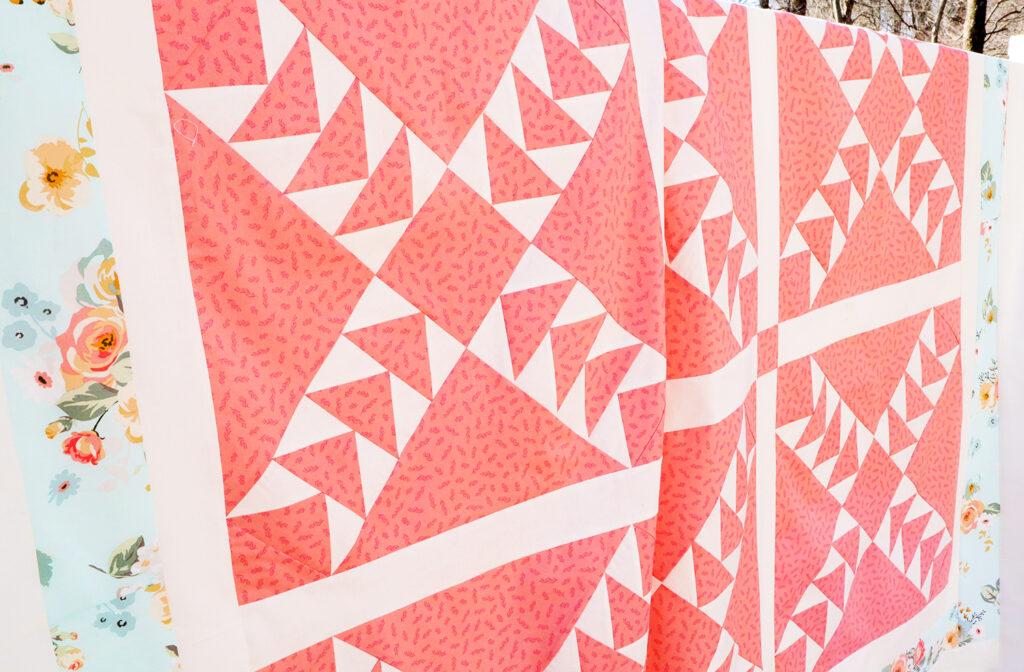 I made a little change to mine – instead of the yellow border I changed it up and used the Gingham Gardens Main Aqua floral. I love how it sets off the quilt!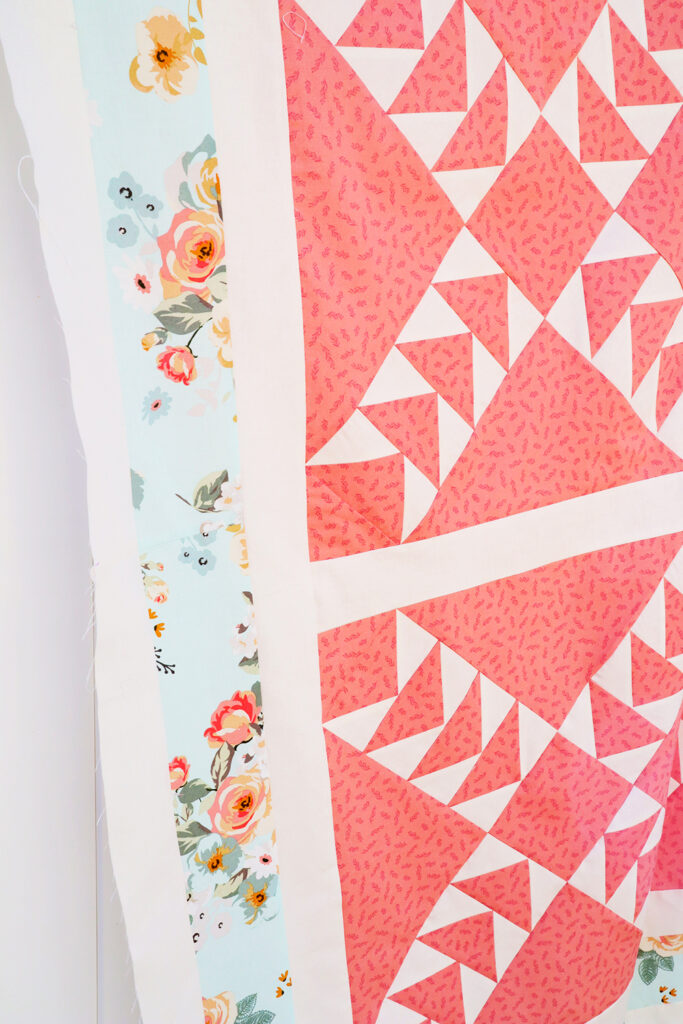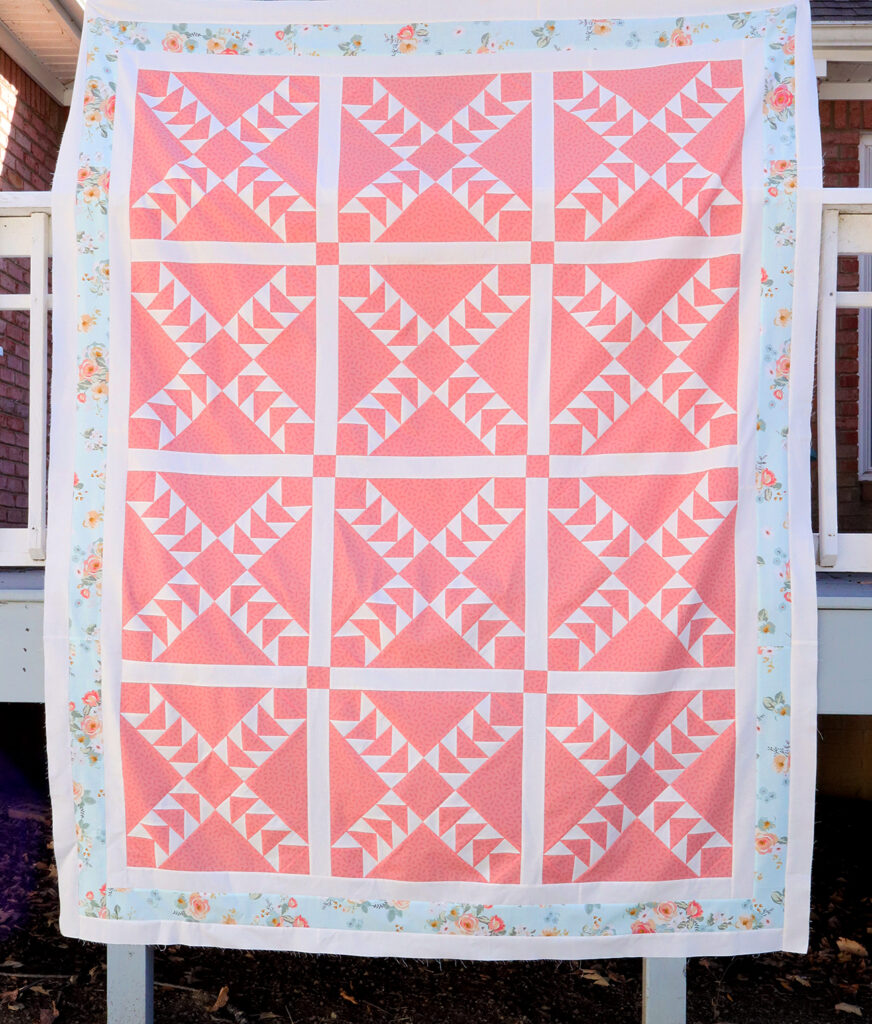 I'm excited to get this quilted this week! I'm using the Gingham print from the collection as the binding, I think that'll be a really sweet finish. I'll make sure to show you the finished quilt when I get it all done!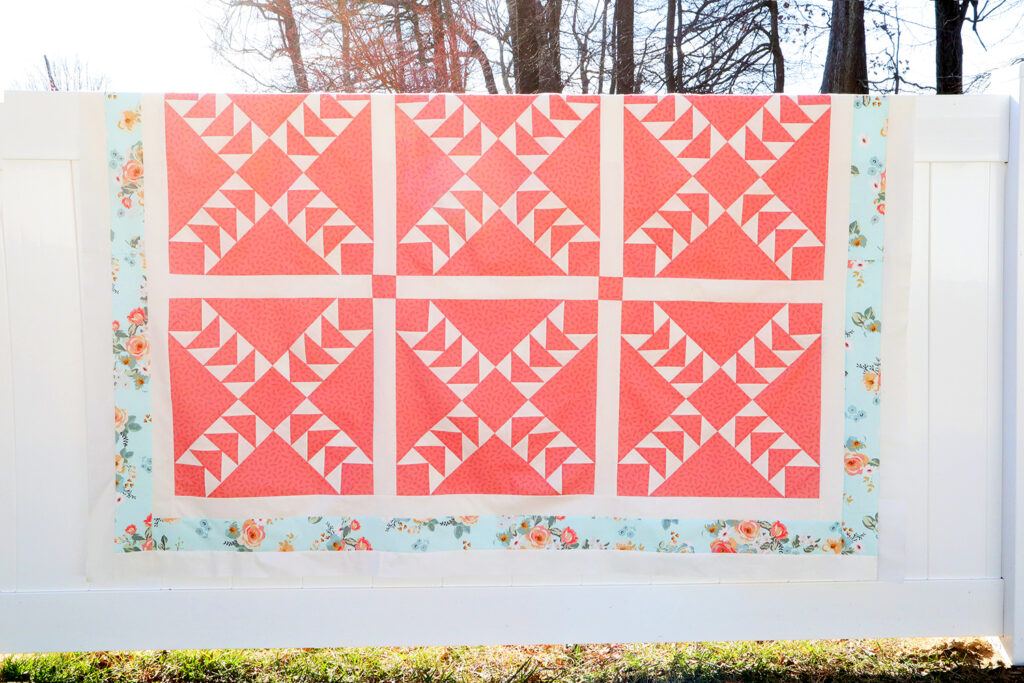 I have several other quilts I want to make from the book. The Icicles quilt has some fabulous dresdens that I can't wait to try. I think that quilt will look great with some Sashiko stitching on it too. You can see more projects from the book tour by following Jessica on Instagram. You will love following her – she is so great and her quilts are always gorgeous!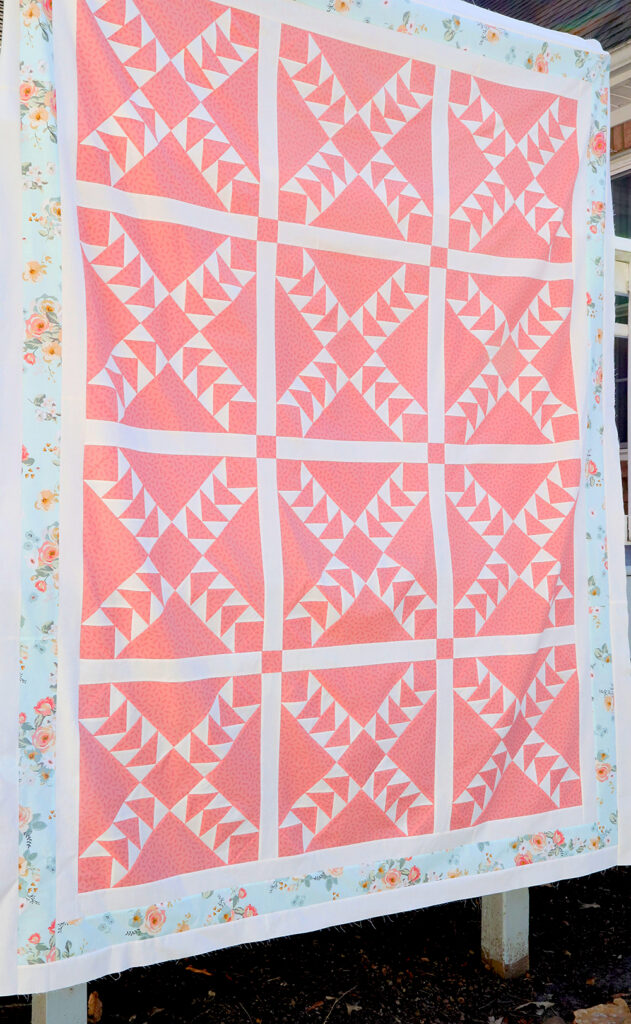 I can't wait to hear what you think! Have you ever made a two color quilt?