It's been busy around here but I'm so excited to be showing off my RBD Block Challenge 2022 Finish! I had so much fun making this great mystery quilt!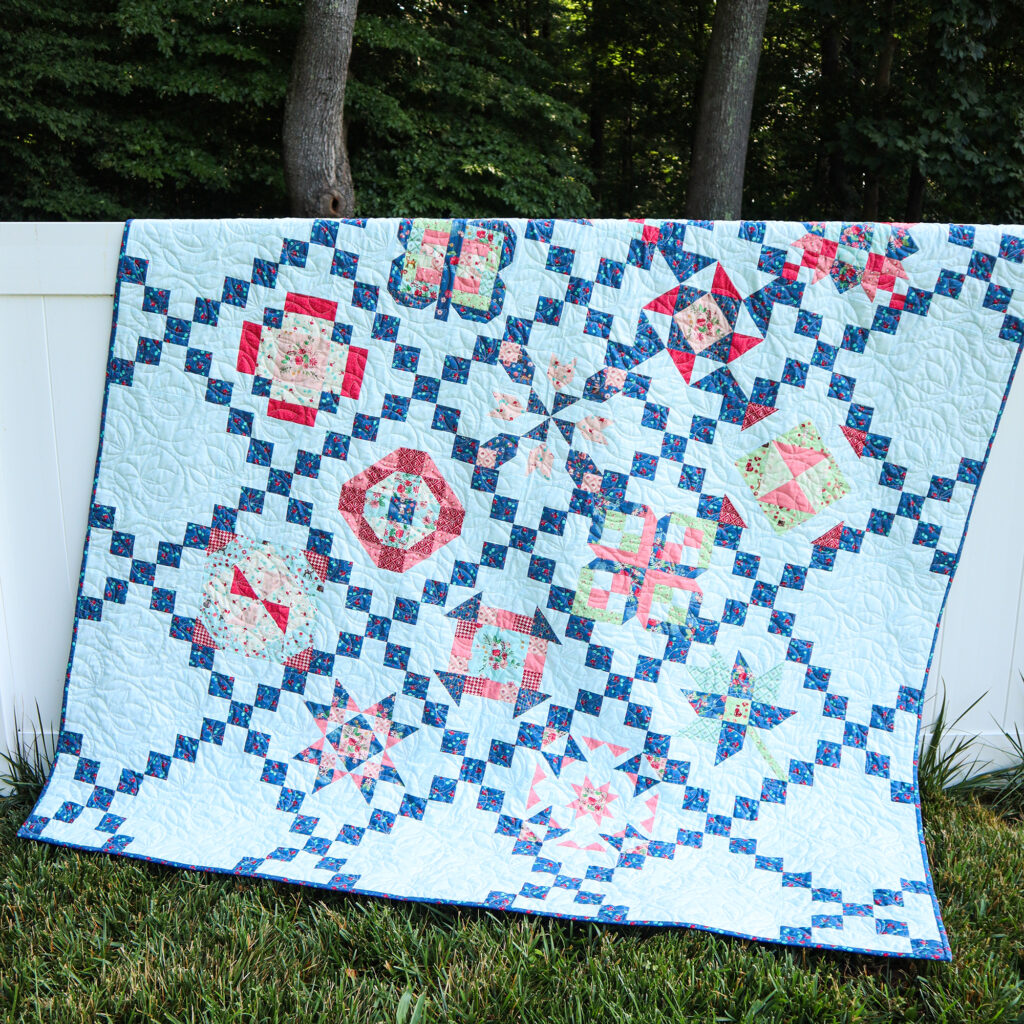 In January, Riley Blake kicked off a mystery quilt along called the RBD Block Challenge. We sewed up 17 blocks over the next few months, each one designed by a different Riley Blake Designer! I've sewed them together using the layout provided by RBD – I think the Irish chain setting is so perfect for highlighting the blocks.
I made up my quilt and blocks with my fabric collection, Enchanted Meadow, with a soft blue background, Confetti Cotton in Bleached Denim. I usually do quilts with white backgrounds, but this one was really fun to put together. I think I need to change up my background fabrics more!
For my chain and binding, I used one of the Enchanted Meadow prints, the Denim Bouquets print. I love the say the denim print pops against the pale blue background!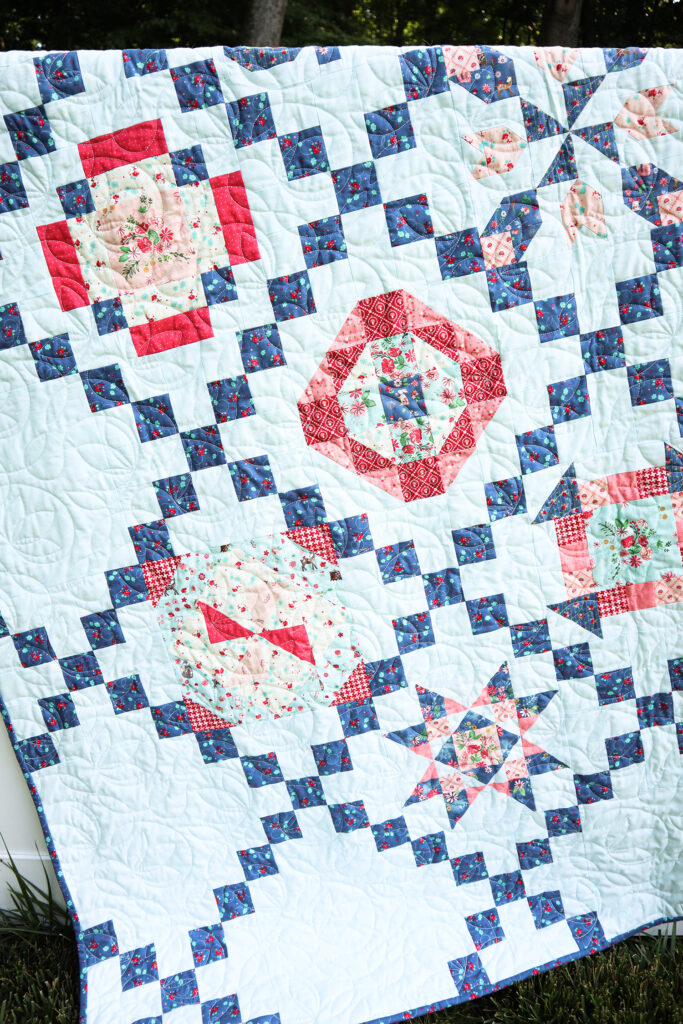 RBD Block Challenge 2022 Finish
The block I designed for the challenge is the Sweetheart Block! It's a fun block with a little heart in the center (surprise lol!)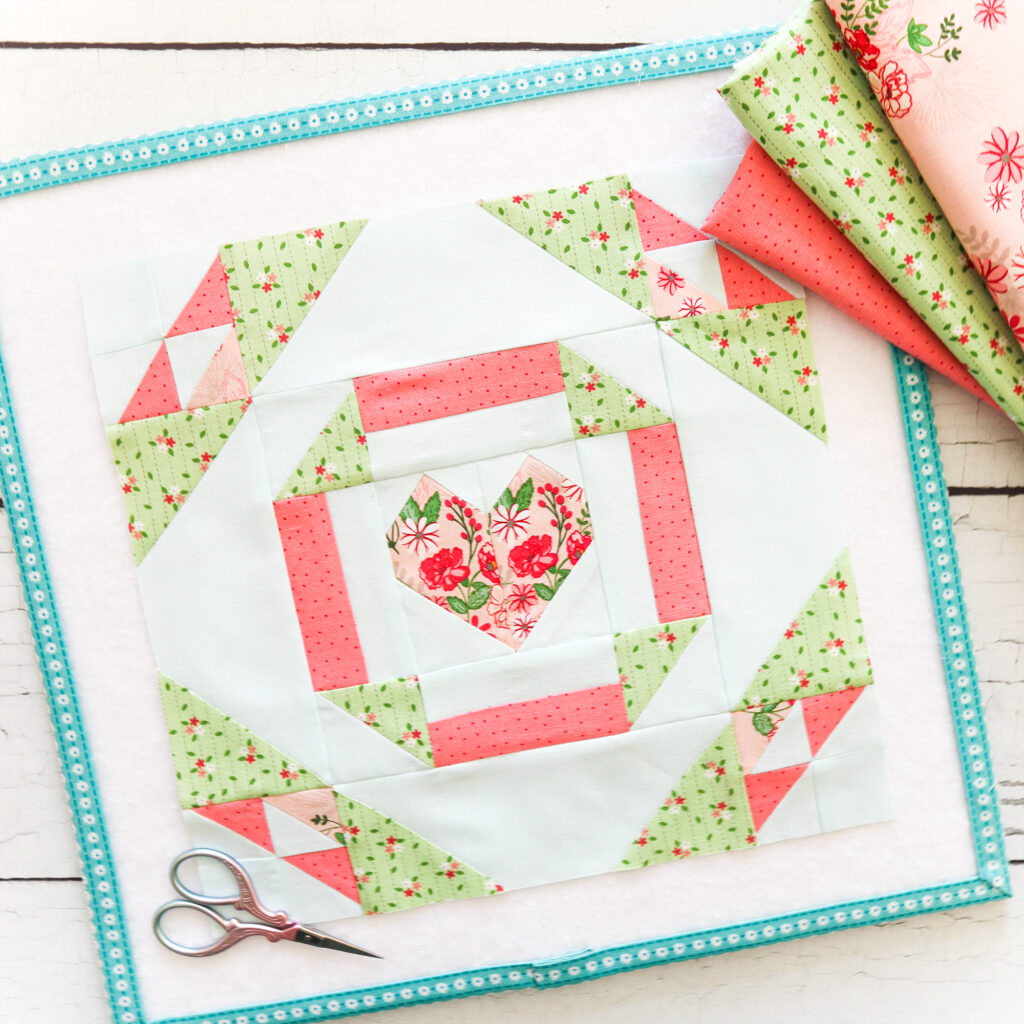 You can find the layout and all the block patterns on the RBD website. The patterns are all FREE!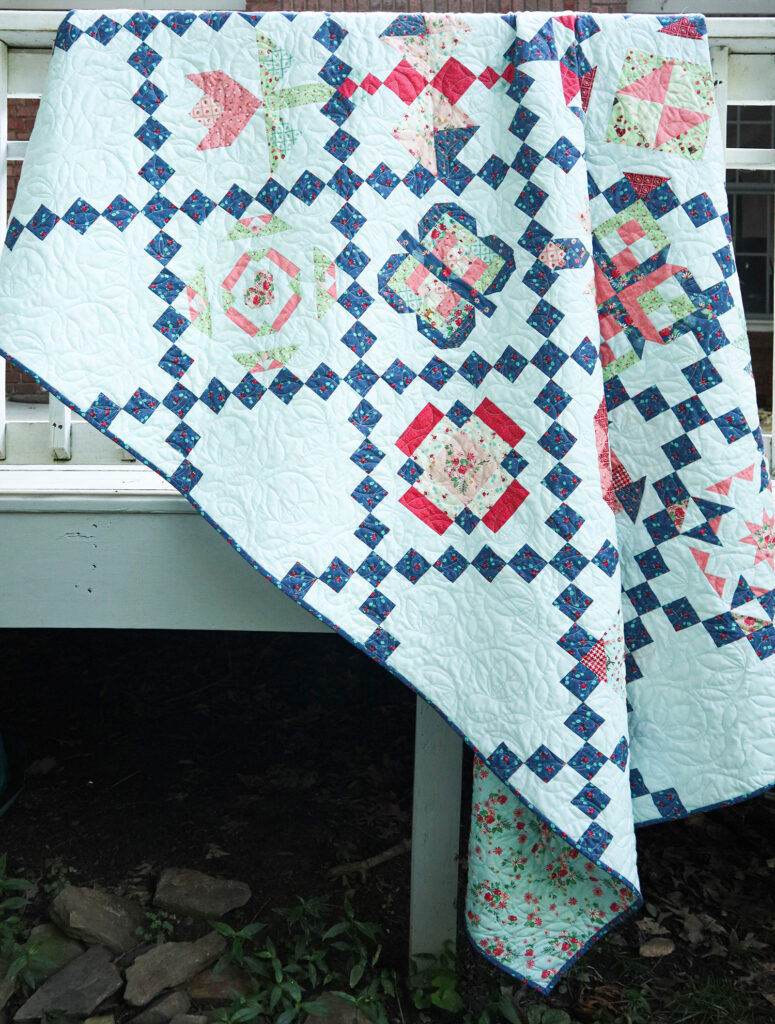 You can still join in and sew up the designs! There is a great Facebook Group where everyone is sharing their finished quilts and blocks. There is so much inspiration!
I'm already looking forward to next year's Challenge!