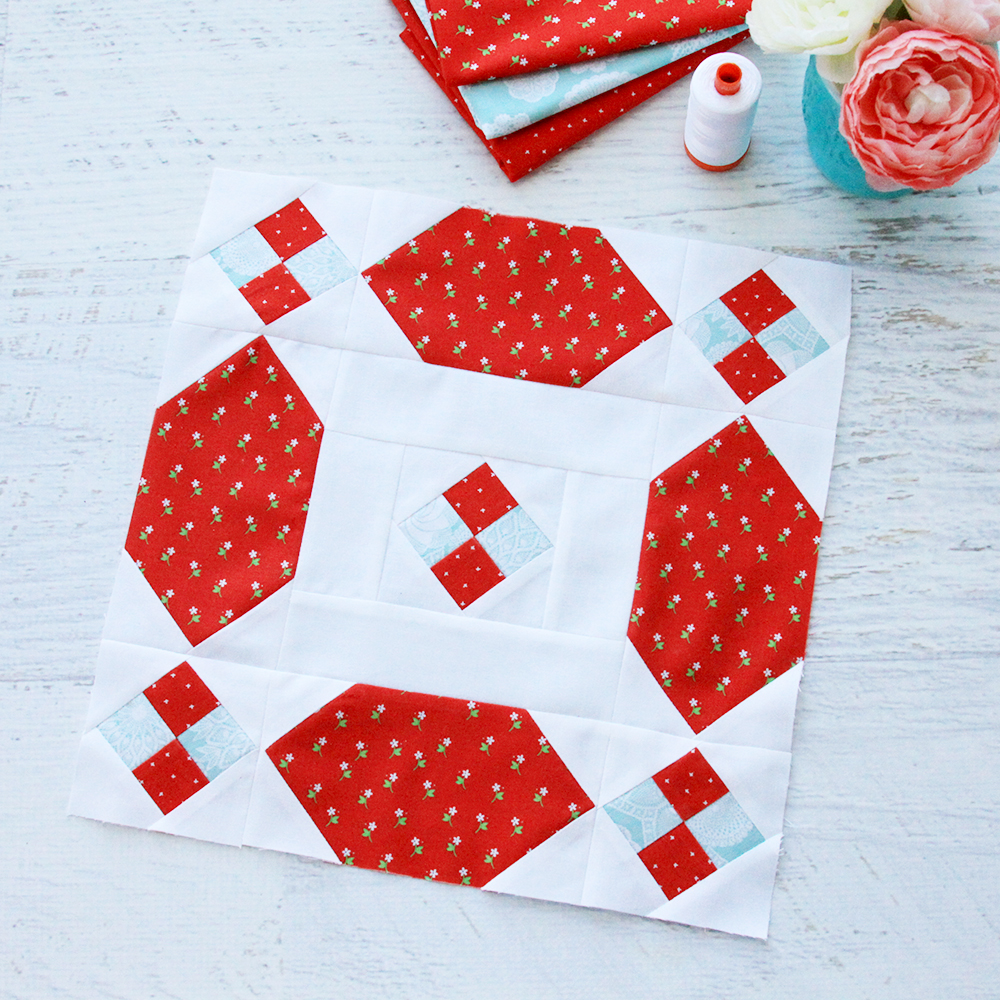 I am so excited to announce that I'm a part of the 2019 Aurifil Designer Block of the Month team! And even more exciting – I'm up first! If you're not familiar with the Aurifil Designer Block of the Month, every year Aurifil invites 12 designers to create a quilt block that is part of a theme. The super-amazing Pat Sloan coordinates the program and puts all the blocks together at the end for a creative finished quilt!
This year the theme for the year is Traditions! Every designer is creating a block that is inspired by a tradition that is important to them. They specified that the blocks be mostly red and white with a splash of an accent color of our choice. The blocks are all 12 1/2″ unfinished. I can't wait to see each month's block!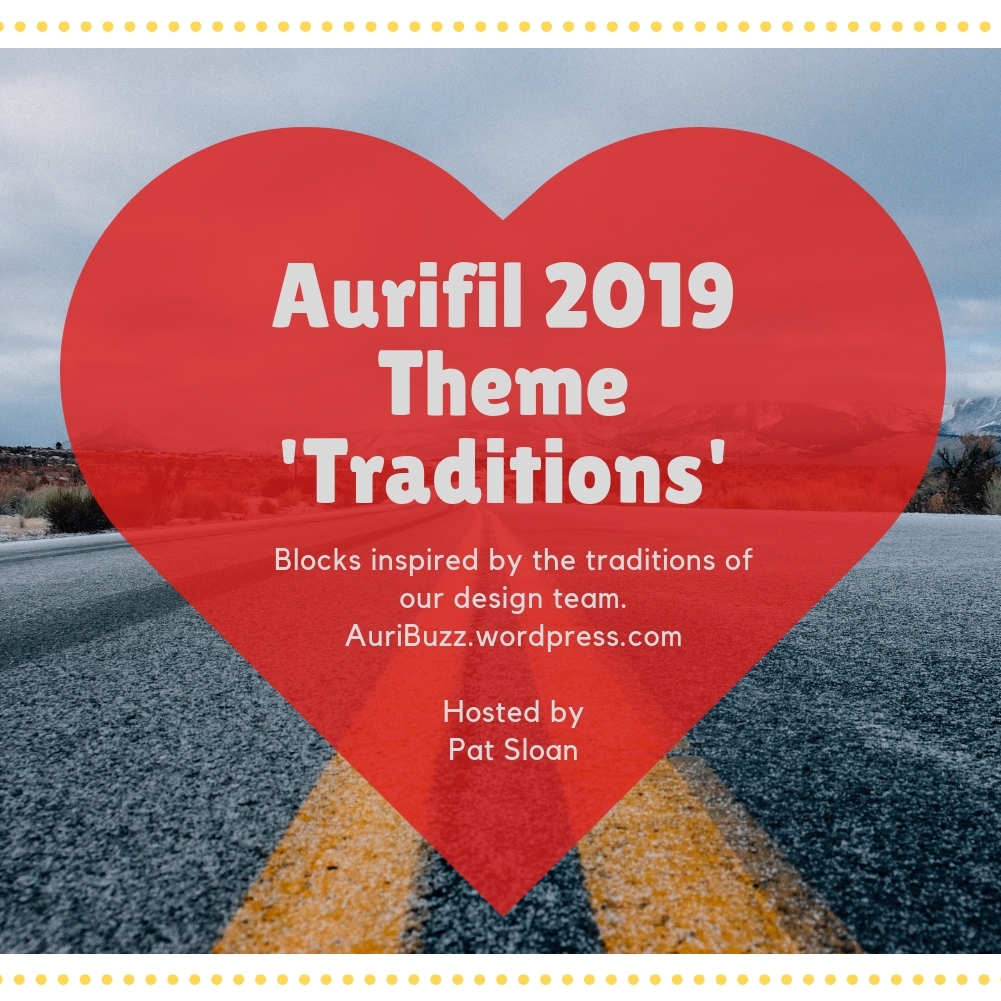 Take a look at the amazing team for this year!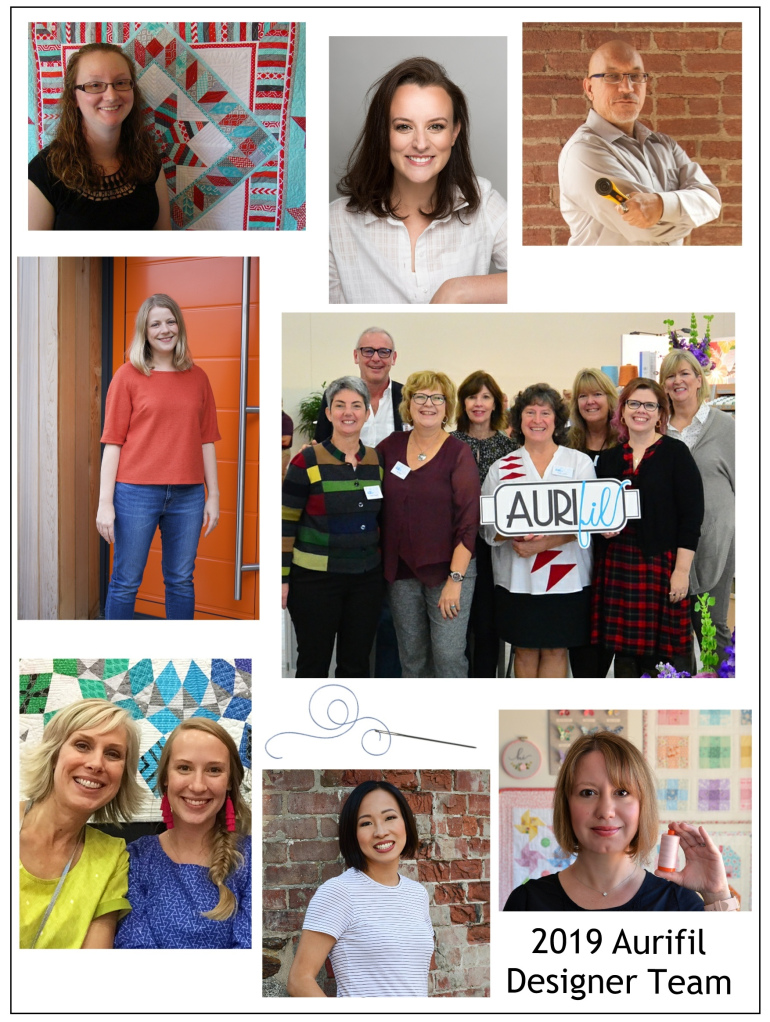 Group photo, left to right Back row –
Group photo, left to right Front row –
Starting in top left, going clockwise
Seriously amazing talent right? I'm so thrilled to be a part of it!
I created my block as an updated and pieced version of a wedding ring quilt block! I used Vintage Keepsakes for my block – I think the vintage inspiration for my newest collection goes perfectly with this year's theme!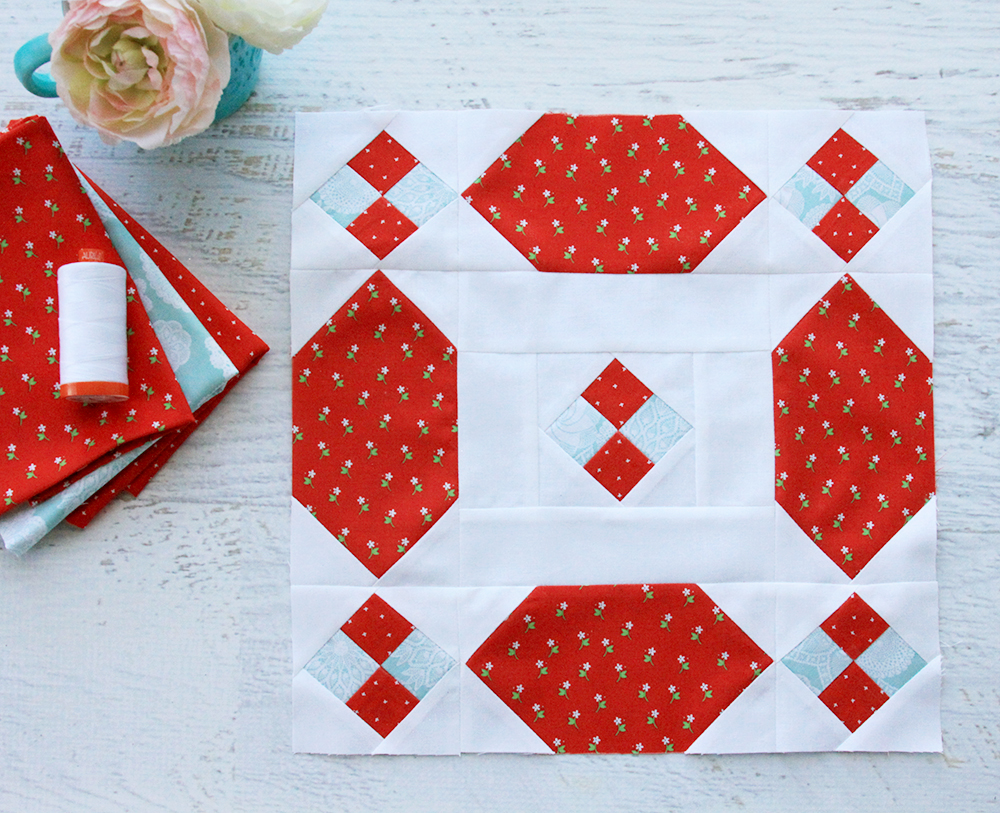 Pat Sloan has also created a fabulous version of the block so you can see it in another colorway!
The patterns will be released on the 15th of every month so visit Aurifil to get each month's pattern. I'll be making each block too so I'll be sharing those after the pattern comes out. This will be so fun! I'd love for you to sew along with us this year!