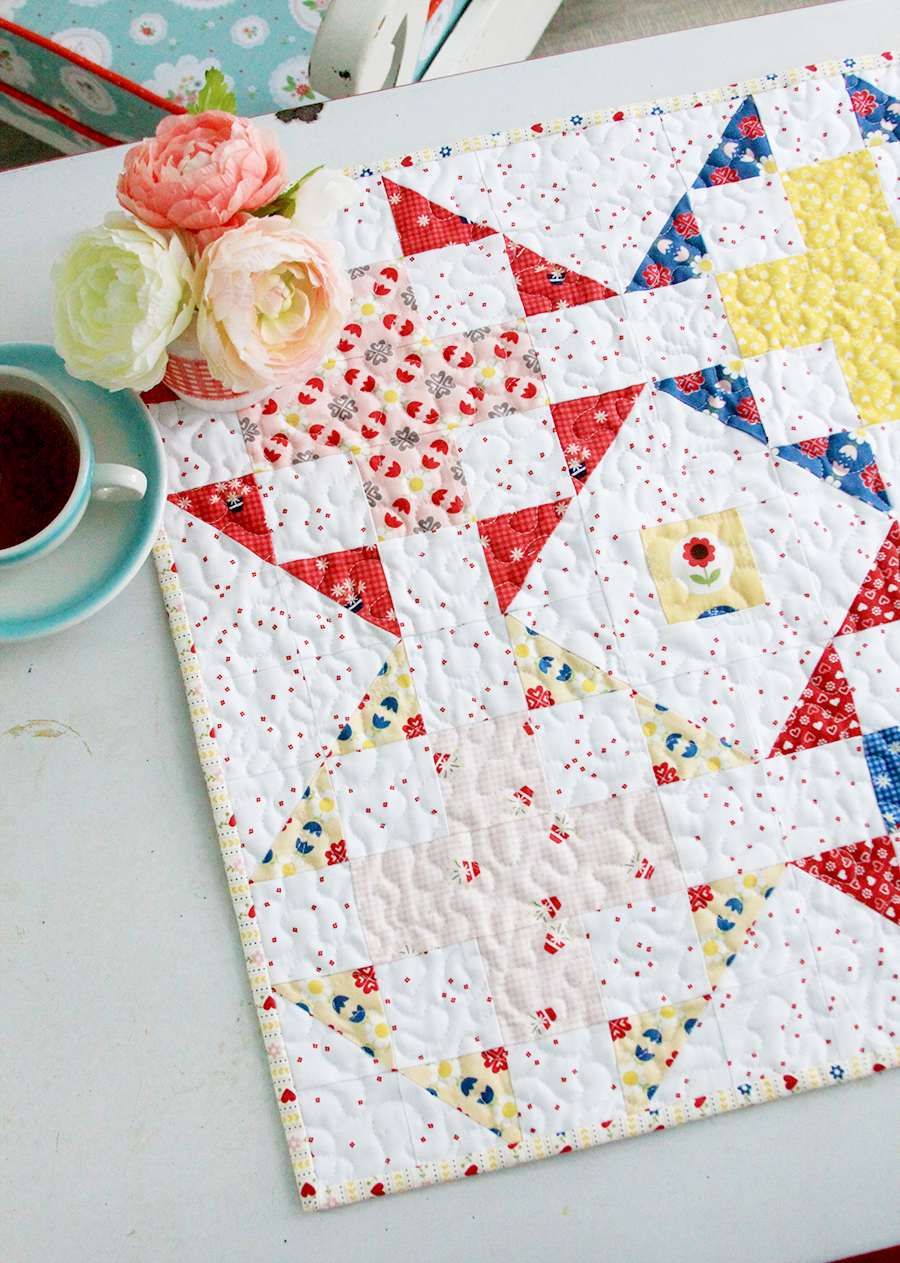 I am so in love with Amy Smart's (Diary of a Quilter) newest fabric collection, Gretel! I really love everything Amy does but this collection is my favorite of hers so far! It is full of the darling retro prints that Amy does so well, but this collection has the addition of some pink prints in it too! And we all know pink makes my heart just pitter patter. ;)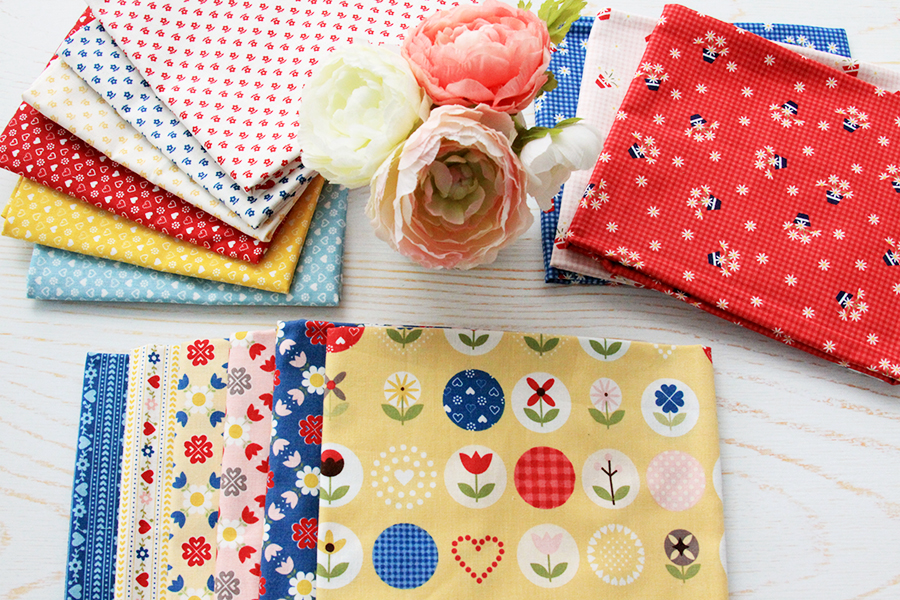 The folk-art look to Gretel is so fun! All the little details really add up to such a sweet collection. You can do some great fussy cutting with the prints too! I can just envision a whole little group of hexies made with that large circle floral print, can't you?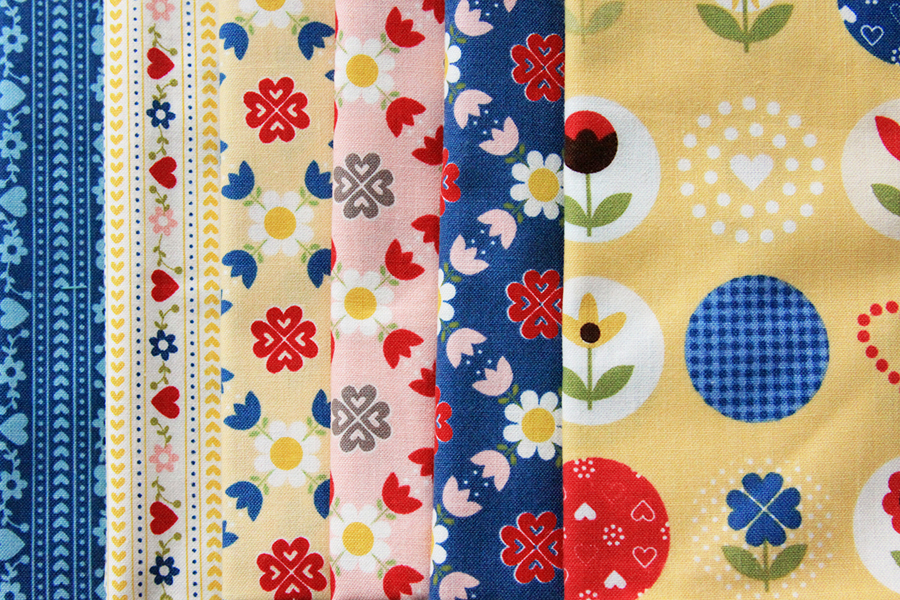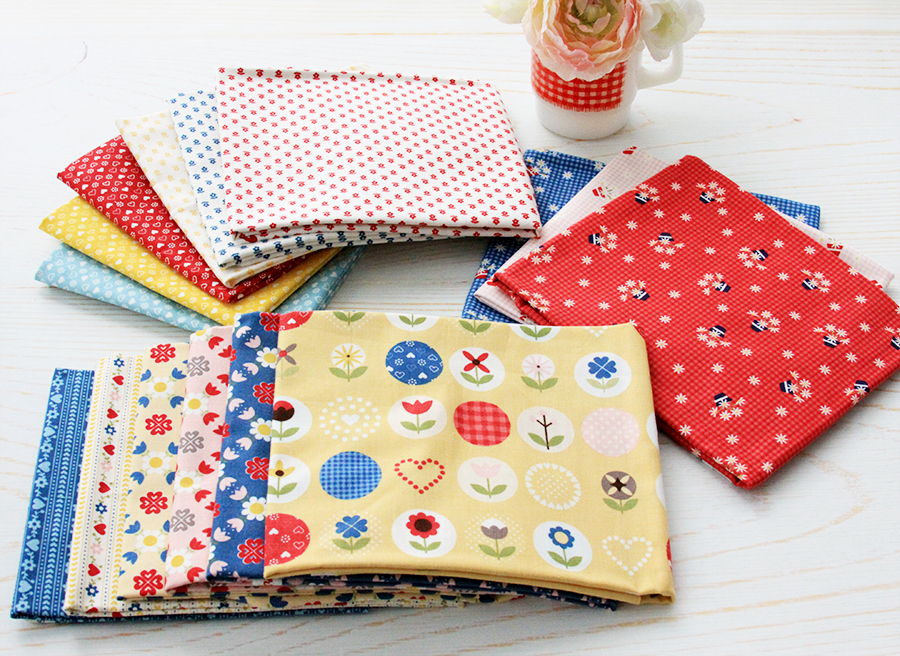 I've created this sweet Gretel Fabric Mini Quilt for my first project with Gretel! This is a quilt design I'm developing and I love testing a few of the blocks in a mini quilt. It makes for a fun way to try out the design – and I get a cute mini quilt out of it too! I have a few more Gretel projects planned too – I mean I can't not use that little stripe in the binding as part of an embroidery hoop art project can I?!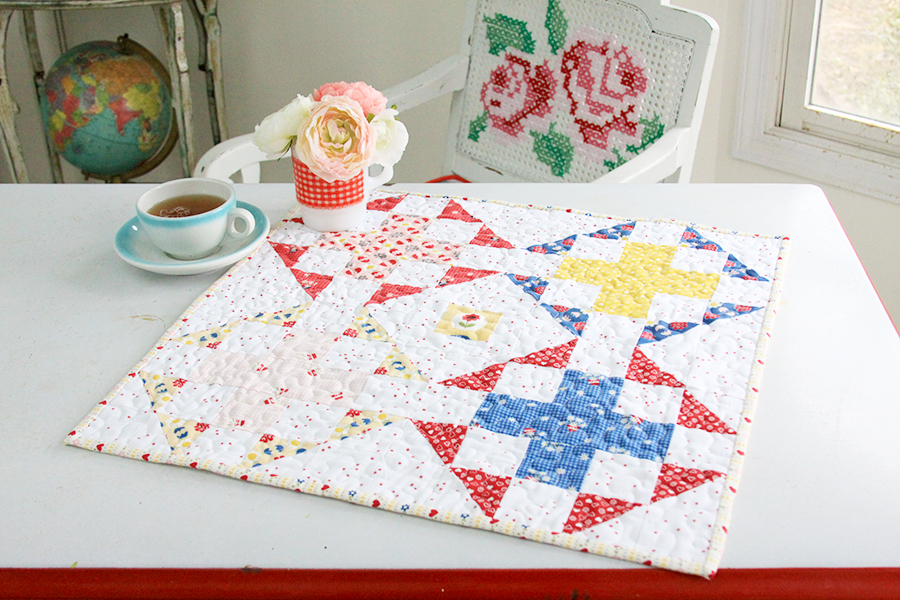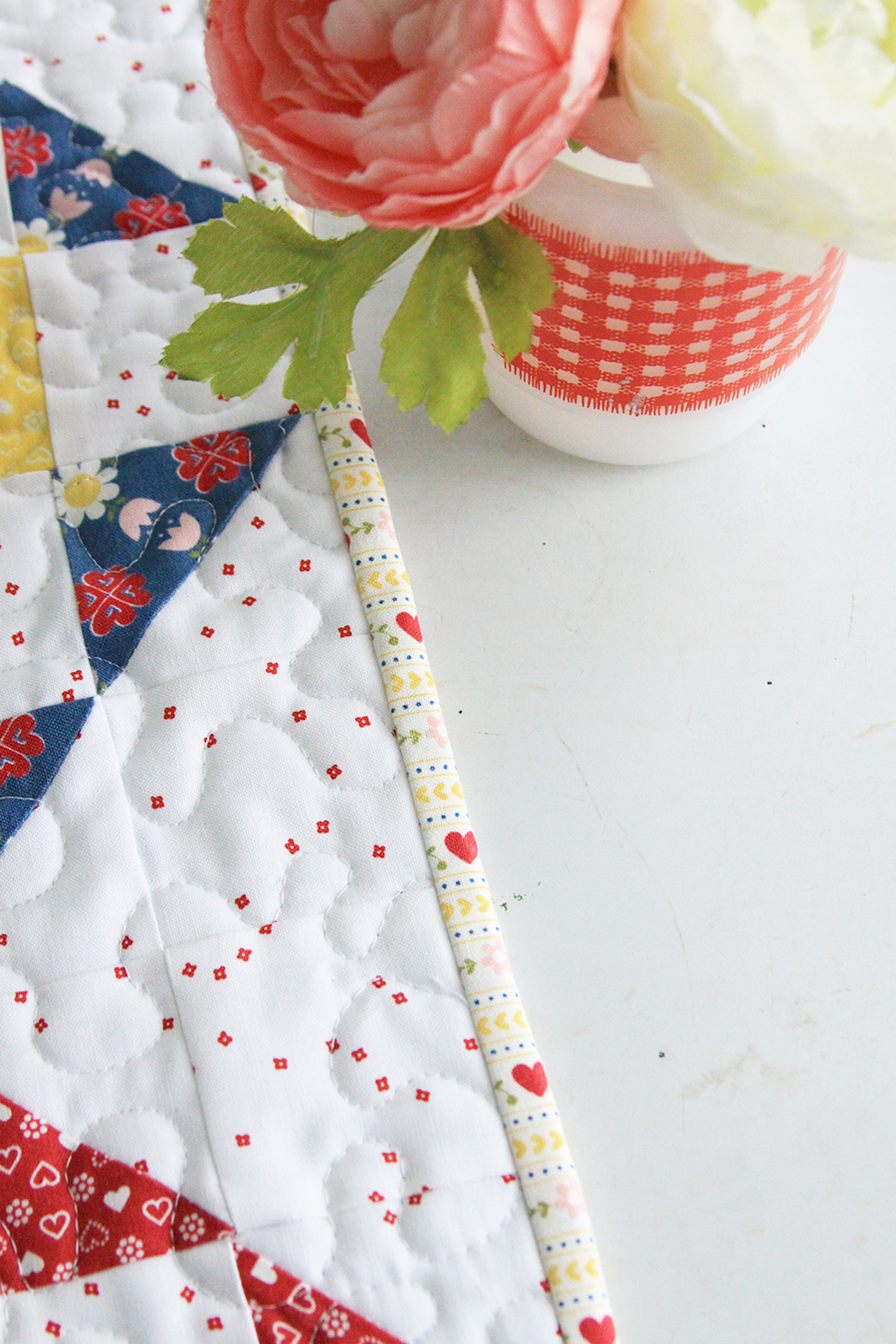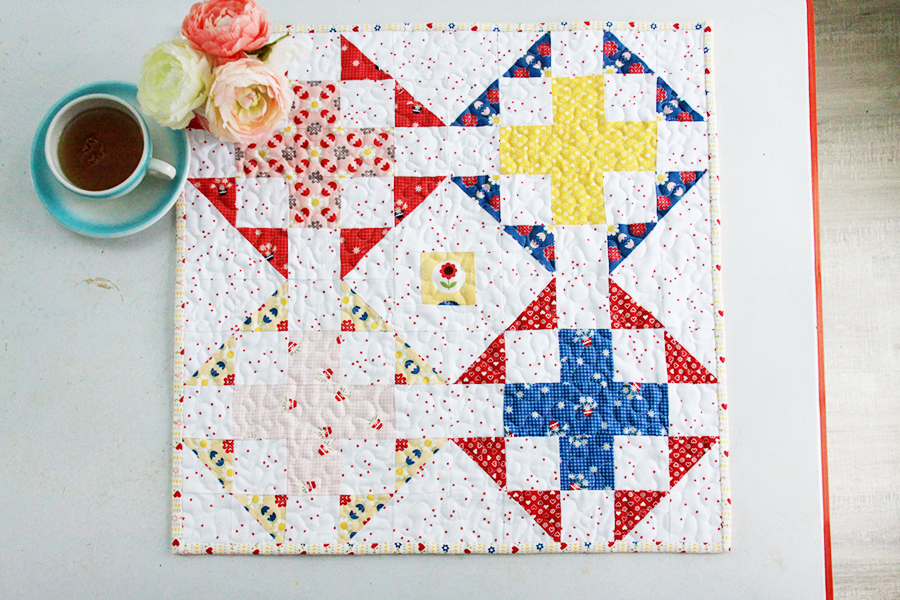 The quilt pattern is great for showing off fabrics with smaller prints just like Gretel! I even took the time to do some fussy-cutting. I love how that little flower looks in the center! I also have to do a little rejoicing for the pattern matching on that top left plus block. I may have shrieked when I saw that turn out the way I wanted to on the first time!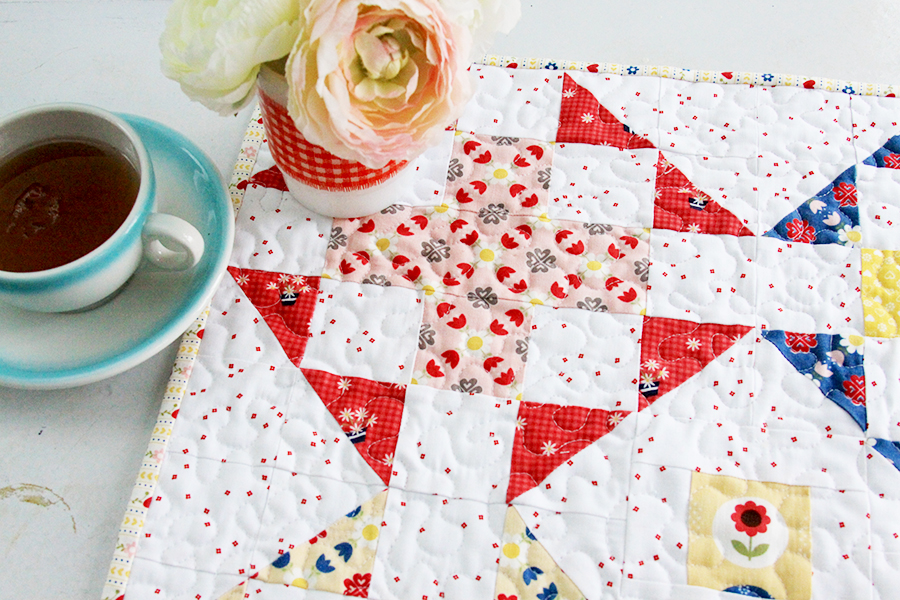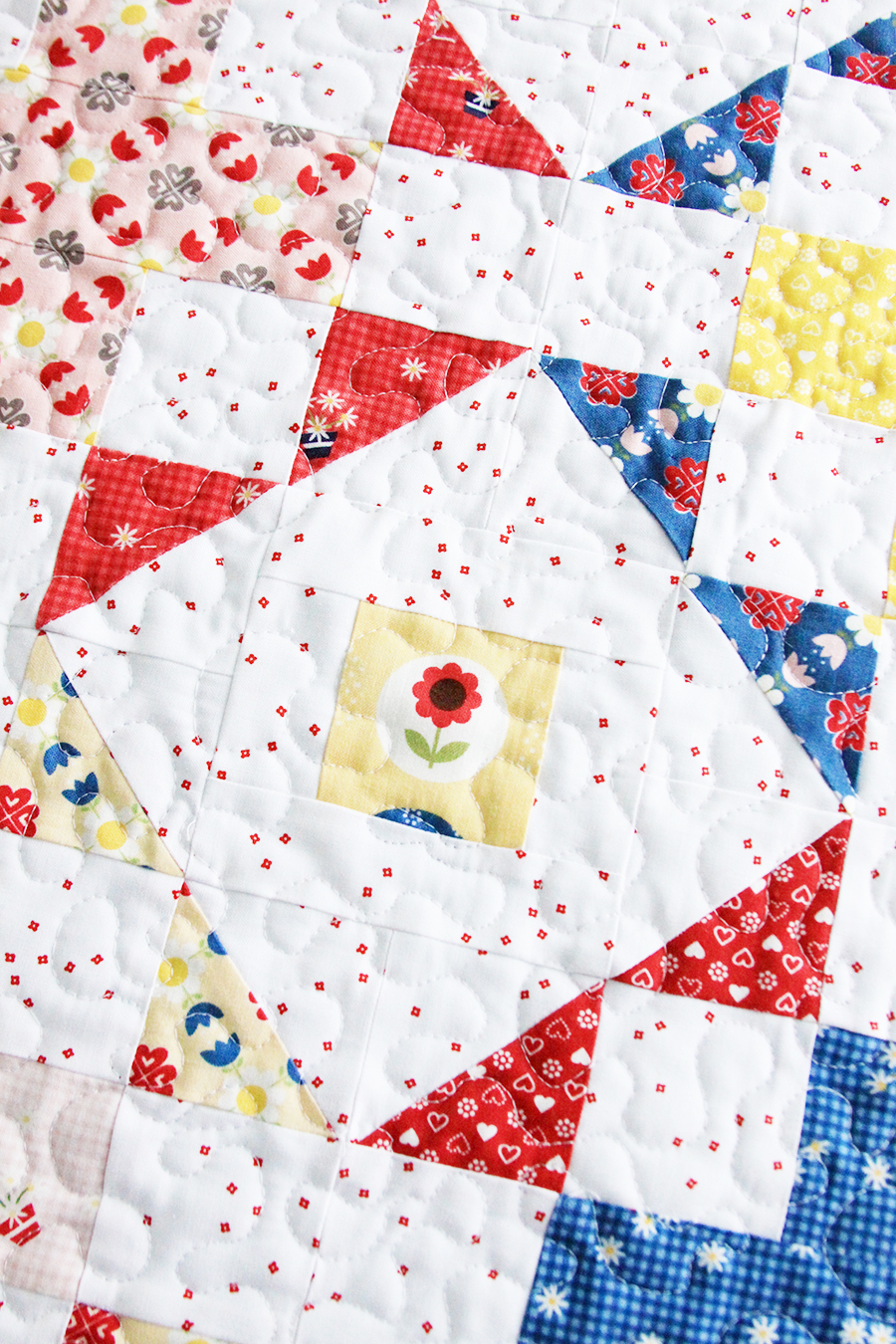 I used Blossom from Christopher Thompson as the background in the quilt. It's my new favorite basic and I'm a bit obsessed. I think those super tiny flowers look so darling with Gretel – don't you?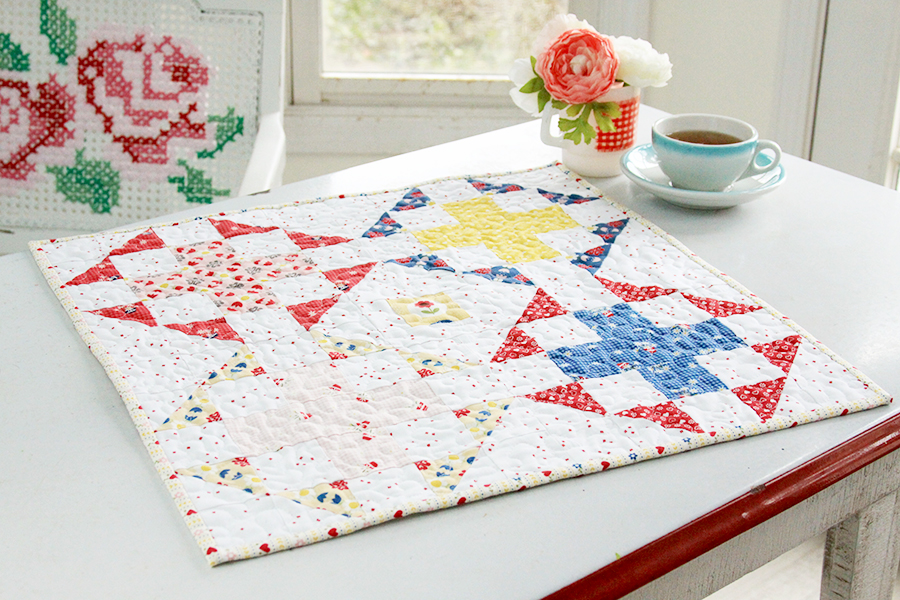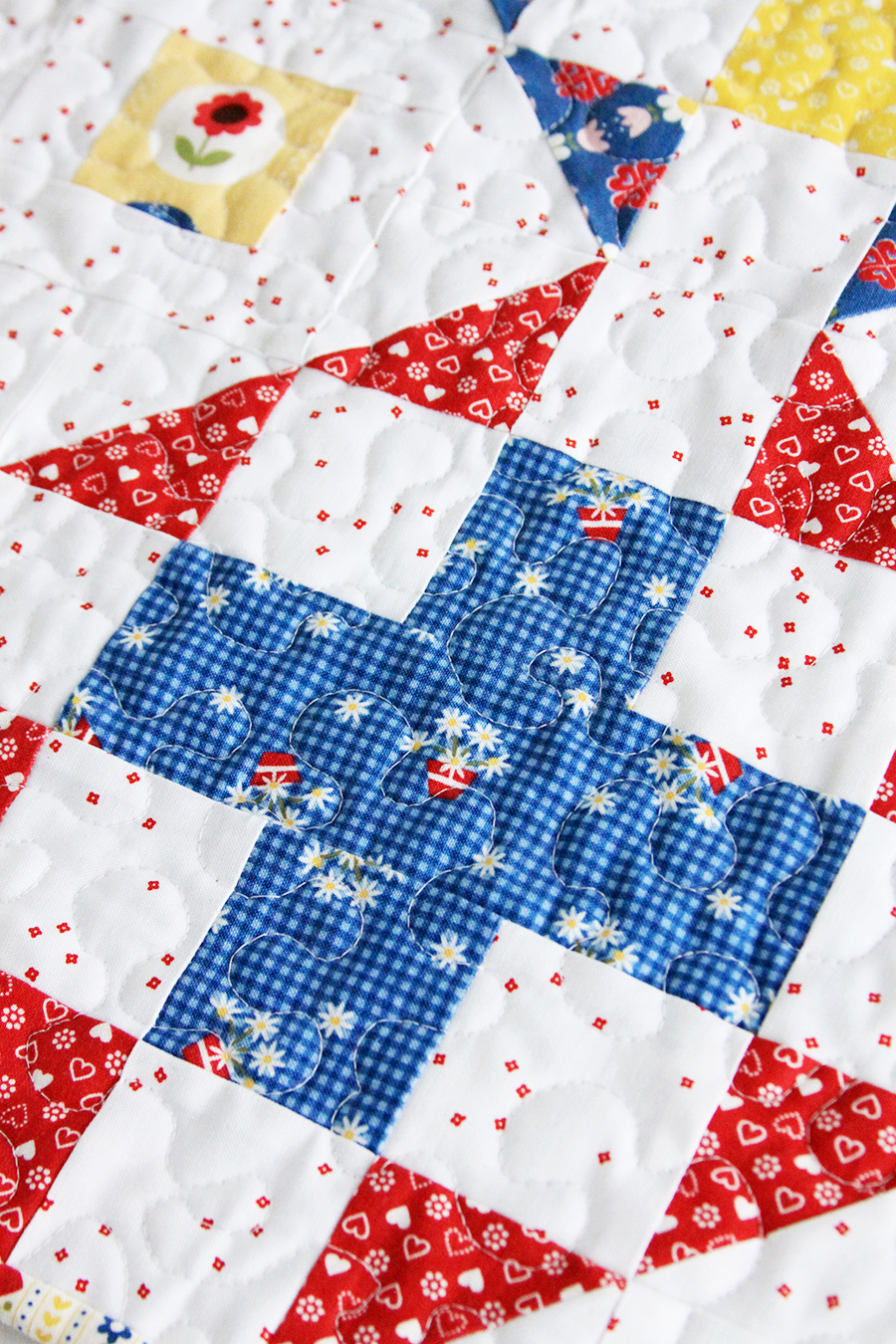 I'll have the throw size quilt pattern out in the next month or so – but I need some help naming it! Quilt names are hard y'all. Any suggestions?? If so, leave them in the comments! If I pick yours for the quilt name I'll send you a free copy of the pattern!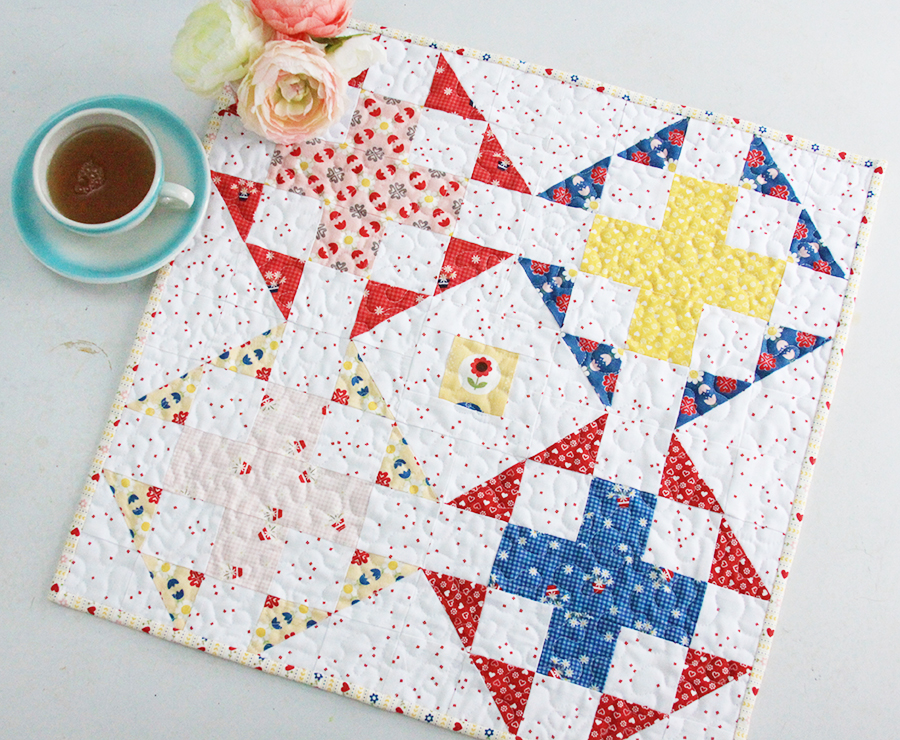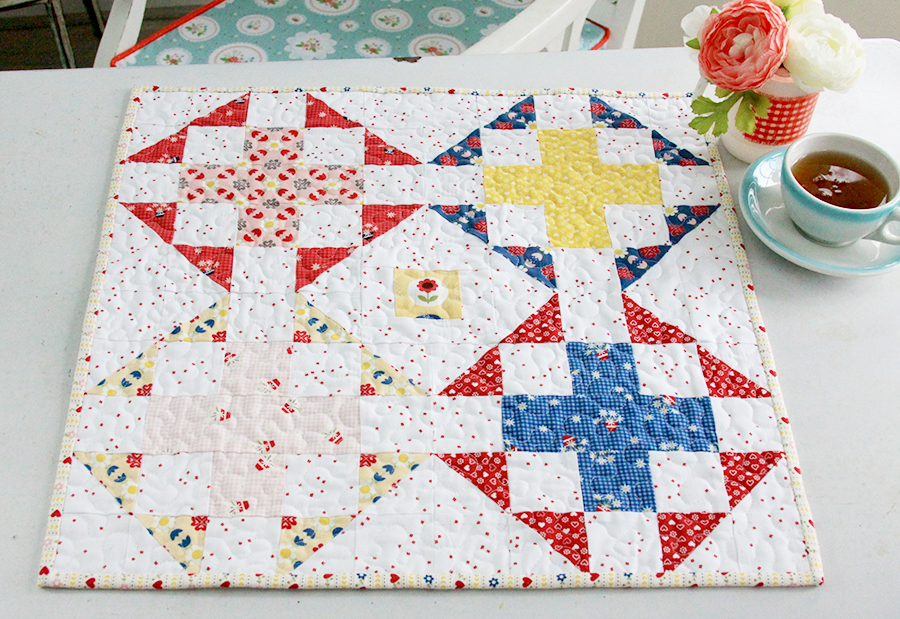 You can check out more projects and info on Gretel on Amy's blog here: Diary of a Quilter. While you're there look around!! She is amazing and you're sure to find your next quilty project there!