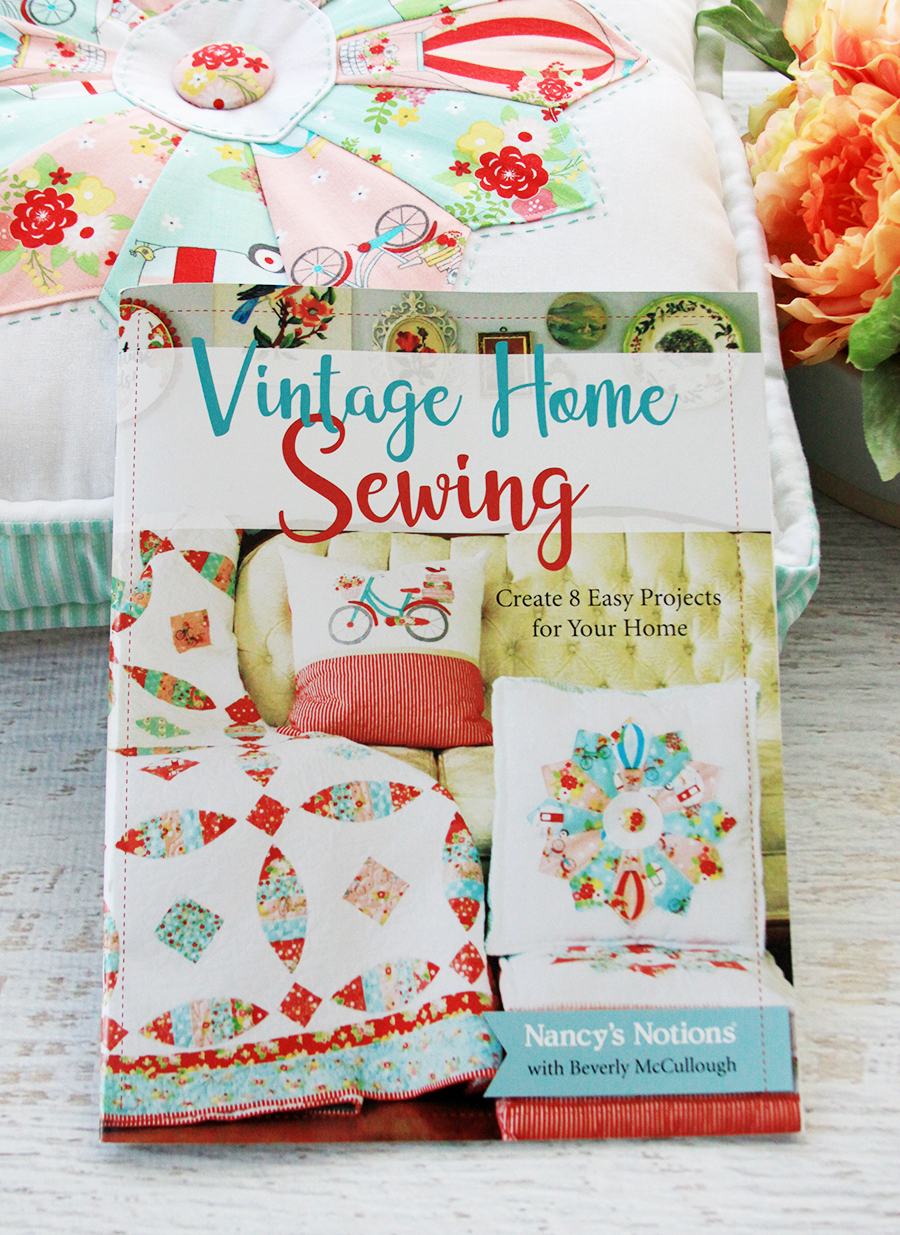 I'm so excited for today's post! We're kicking off the Vintage Home Sewing blog tour today – and we're having a giveaway! But before we dive into the giveaway I want to show you around the book a little more!
Vintage Home Sewing is made up of eight sewing projects that range in time and skill level so there is something for everyone! You can find projects like a simple coaster set all the way up to a throw-size quilt!
The quilt in the book is called the Diamonds and Rings quilt. I wanted to create a quicker version of a wedding ring quilt. This cute quilt uses applique for the "rings" portion and it's so fun to put together! You can have a lot of fun fussy cutting the diamonds too!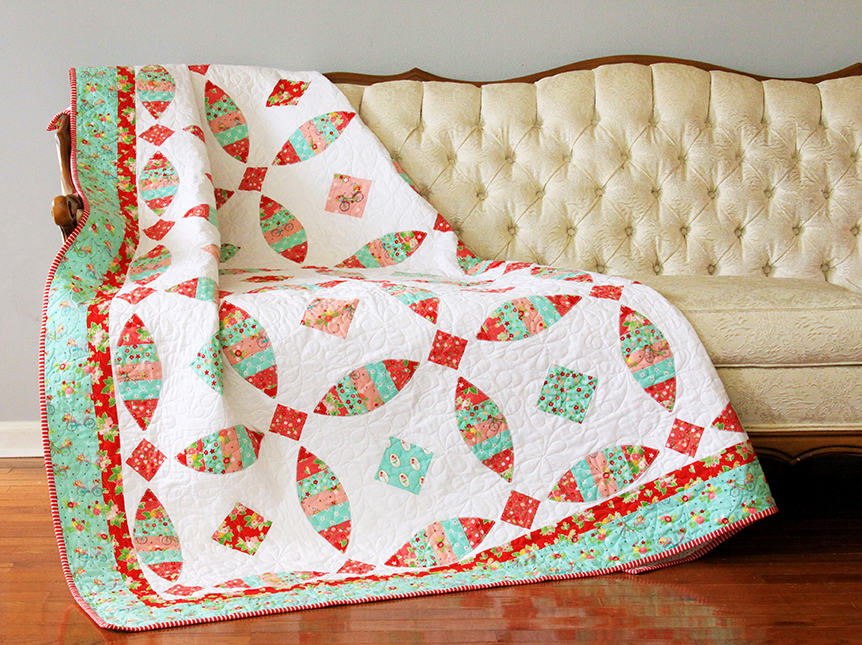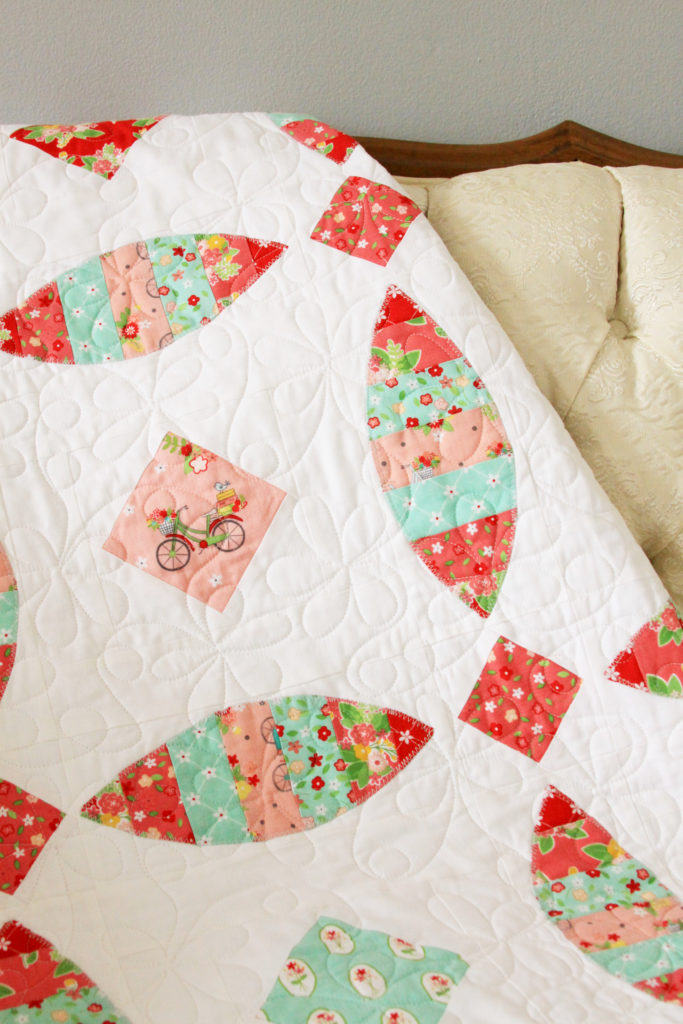 I created two versions of all the projects in the book so you could see them in different colorways. I wanted to give you a couple different ideas for inspiration for each project!
Here's a more of the fun projects in the book!
I love how the Dresden Pillows look made up in different Riley Blake Linens and Grandale fabrics!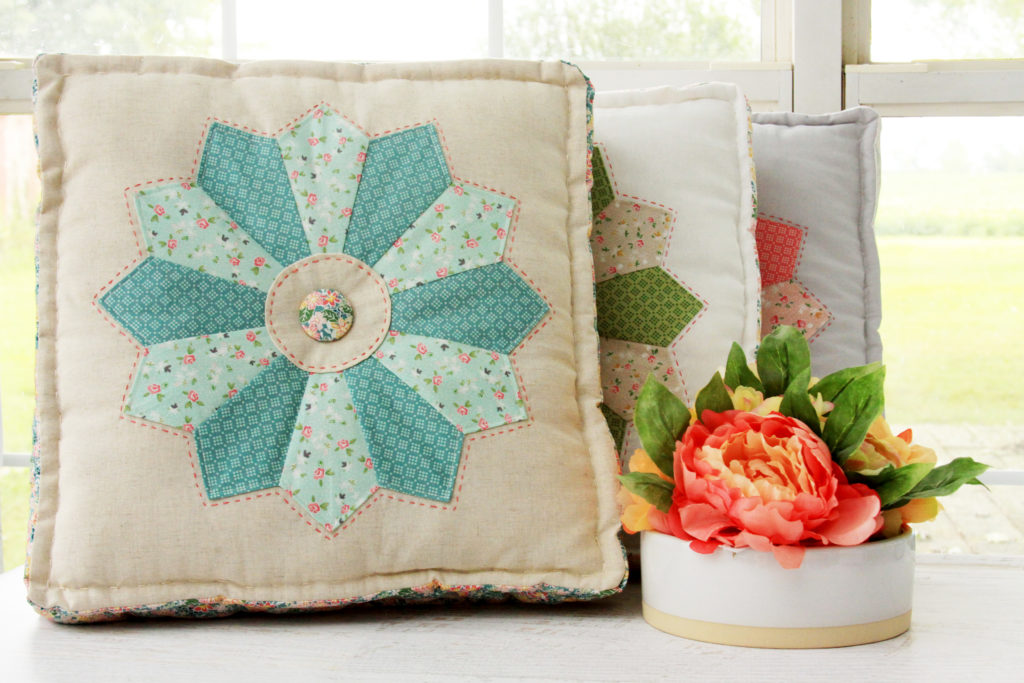 These Vintage Totes are such a fun way to give a vintage embroidery piece that's been damaged a new life! I made up one version in Vintage Adventure and another in my favorite prints in the Guinevere collection – they are so retro and delicious!!
And as a fun note – the two embroidery pieces I used on the totes were actually on the same embroidered runner – just at different ends! I have no idea why the sweet person who made this originally embroidered one end of her runner in pink and one in yellow but I love her for it!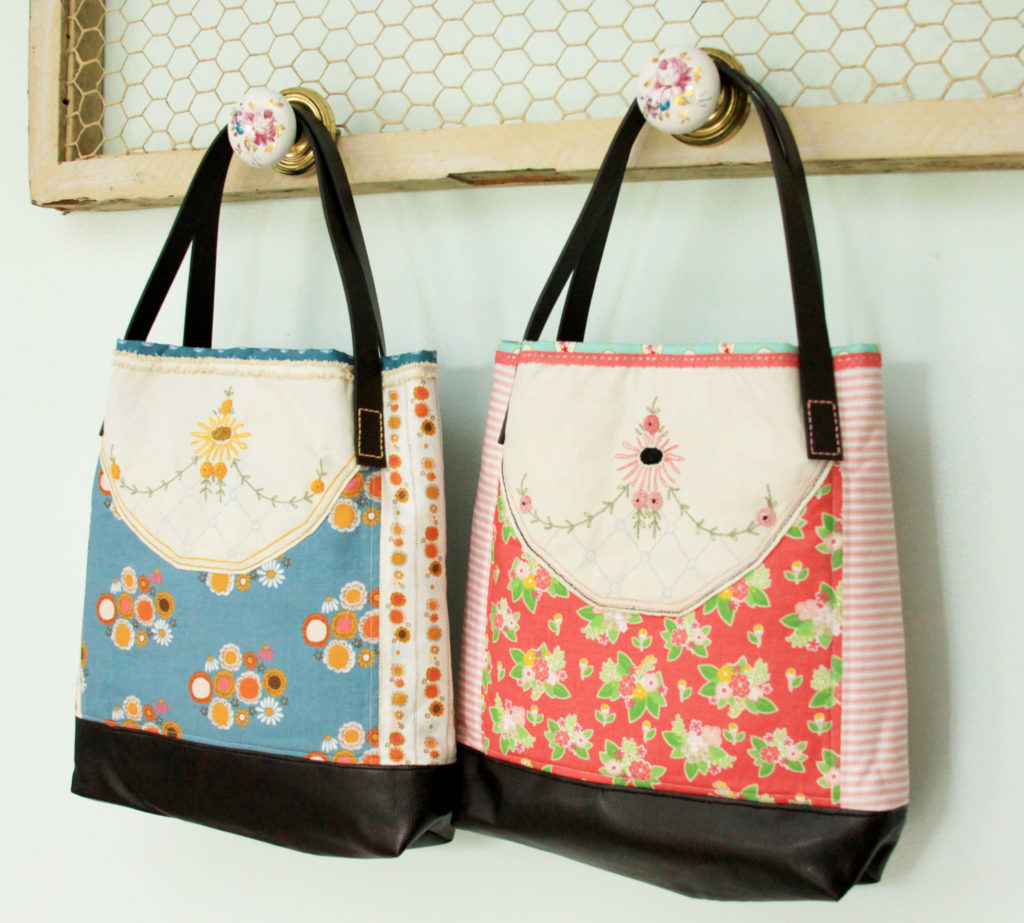 You know I had to include an embroidery project in the book too! This Adventure Awaits hoop is so fun to stitch up – and it would make a great gift too!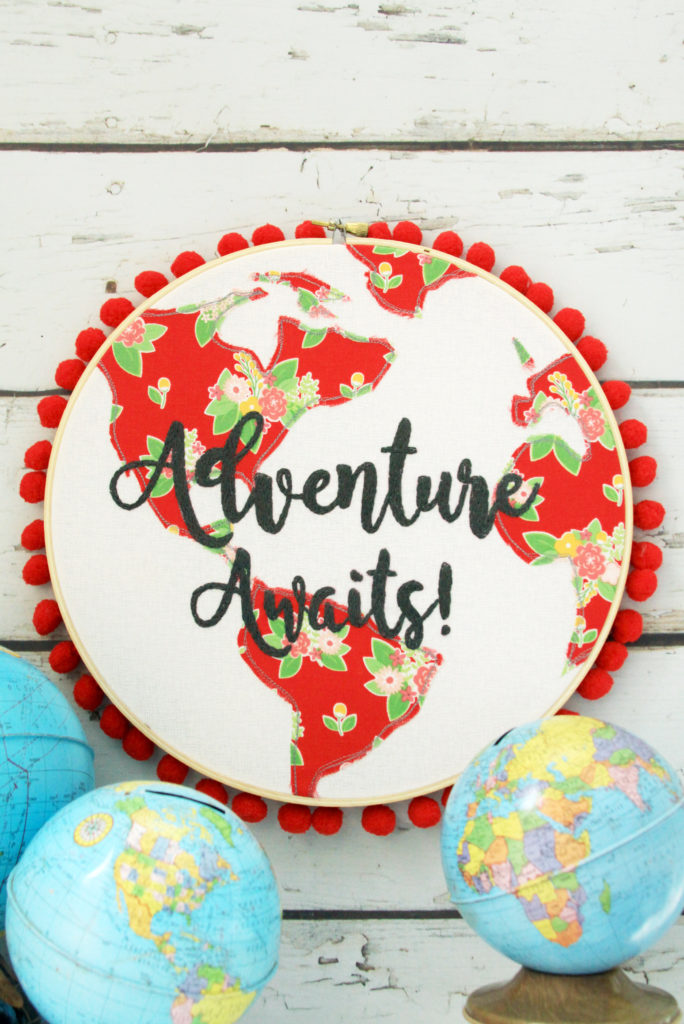 One of my other favorite things about the book is the price! It's only $9.95 – so you can eight projects for about the price of one quilt pattern!
As I mentioned at the beginning – I'm kicking off the Vintage Home Sewing blog tour this week! Every Friday for the next couple of months we have an amazingly talented creator sharing the book and projects. Here's a list so you can check everyone out!
Rocks Stars right?! I can't wait to see what they do!
And now on to the giveaway!
To celebrate the launch of the book and the blog tour, I'm giving away a copy of Vintage Home Sewing and a half-yard bundle of Vintage Adventure fabric!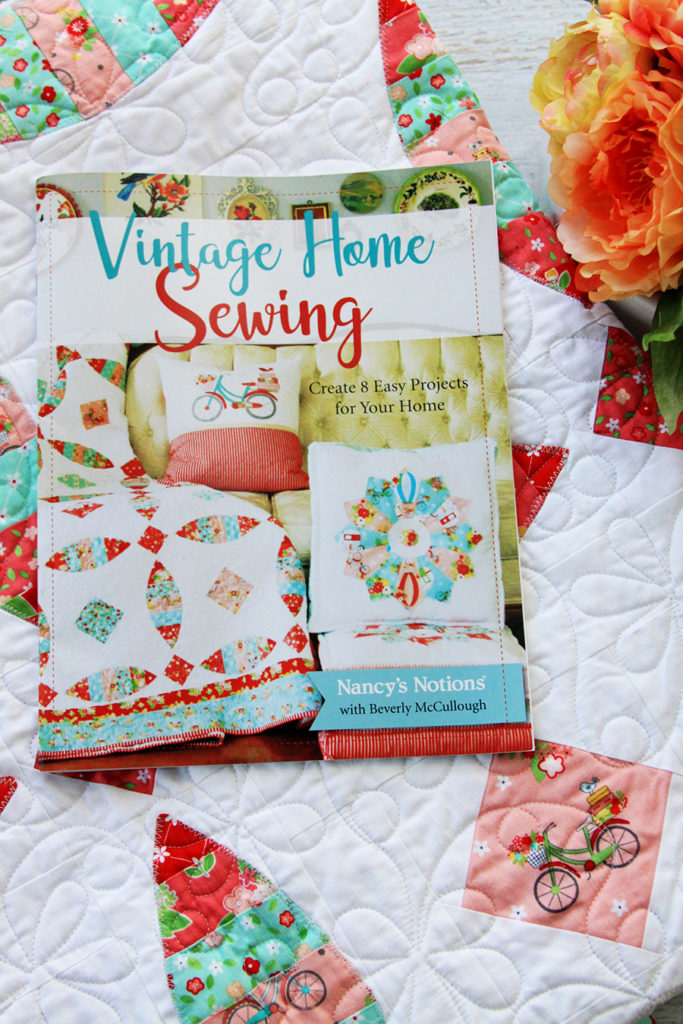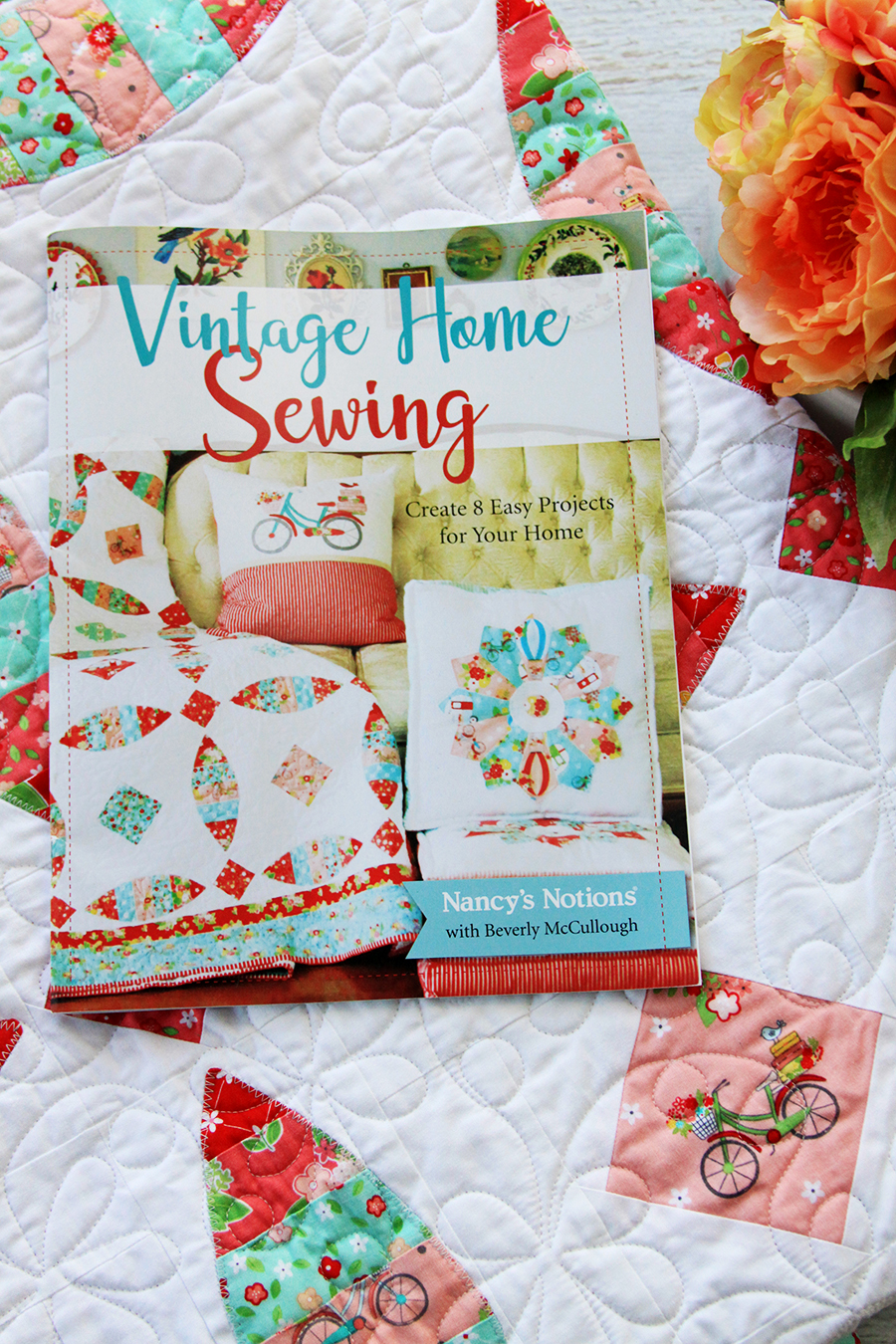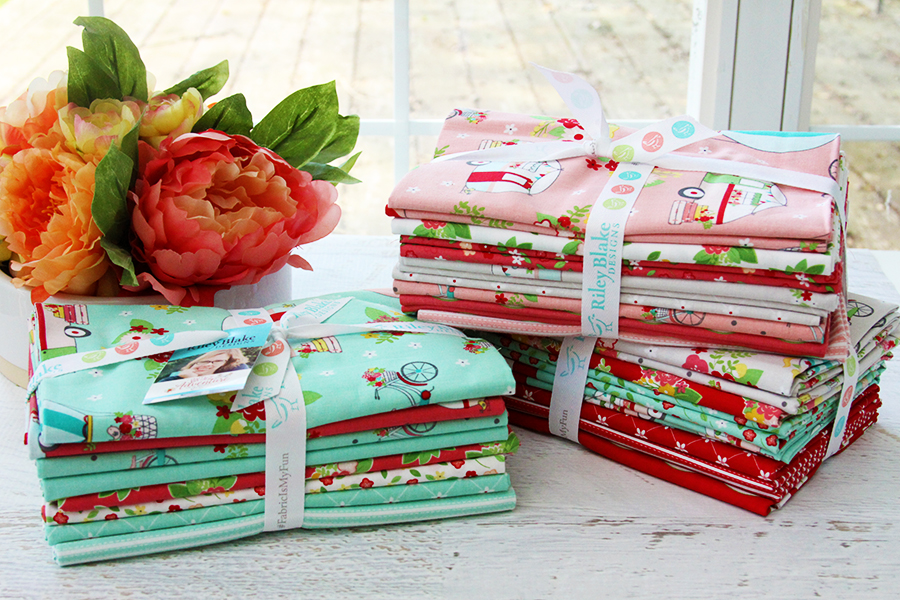 Yay! Annnnd – if you've already purchased a copy of the book I can either send you a second copy you can gift to a friend, or you can choose any pattern or needle minder in my shop! So you don't have to wait until after the giveaway to pick up a copy! :)
Enter the giveaway on the widget below. Giveaway is open worldwide and I'll draw the winner the day after Thanksgiving! Good luck!