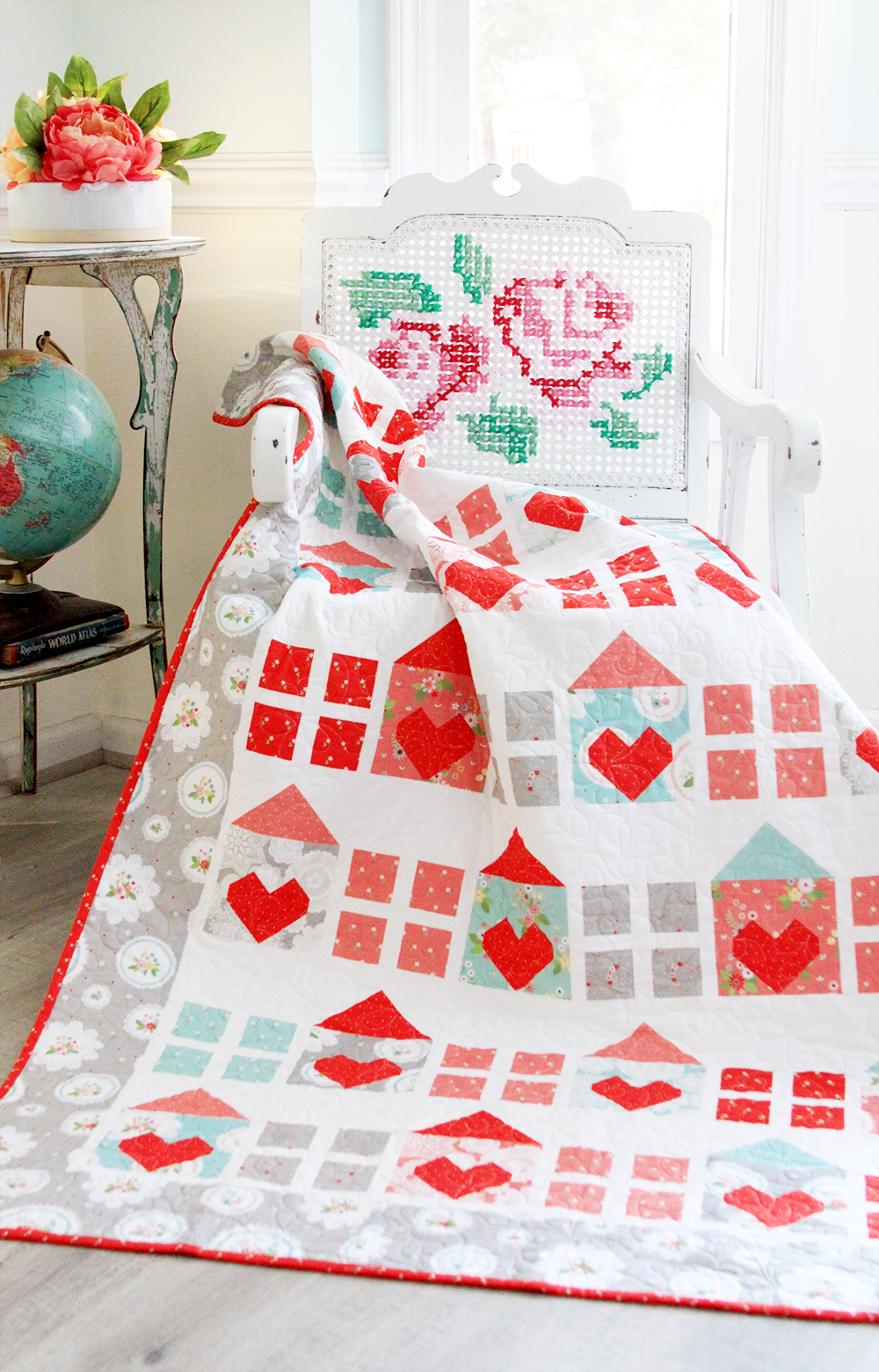 I am so excited to be able to start sharing my newest fabric collection with Riley Blake Designs, Vintage Keepsakes, with you!! It is hitting stores all this month and I can't wait for you all to see it!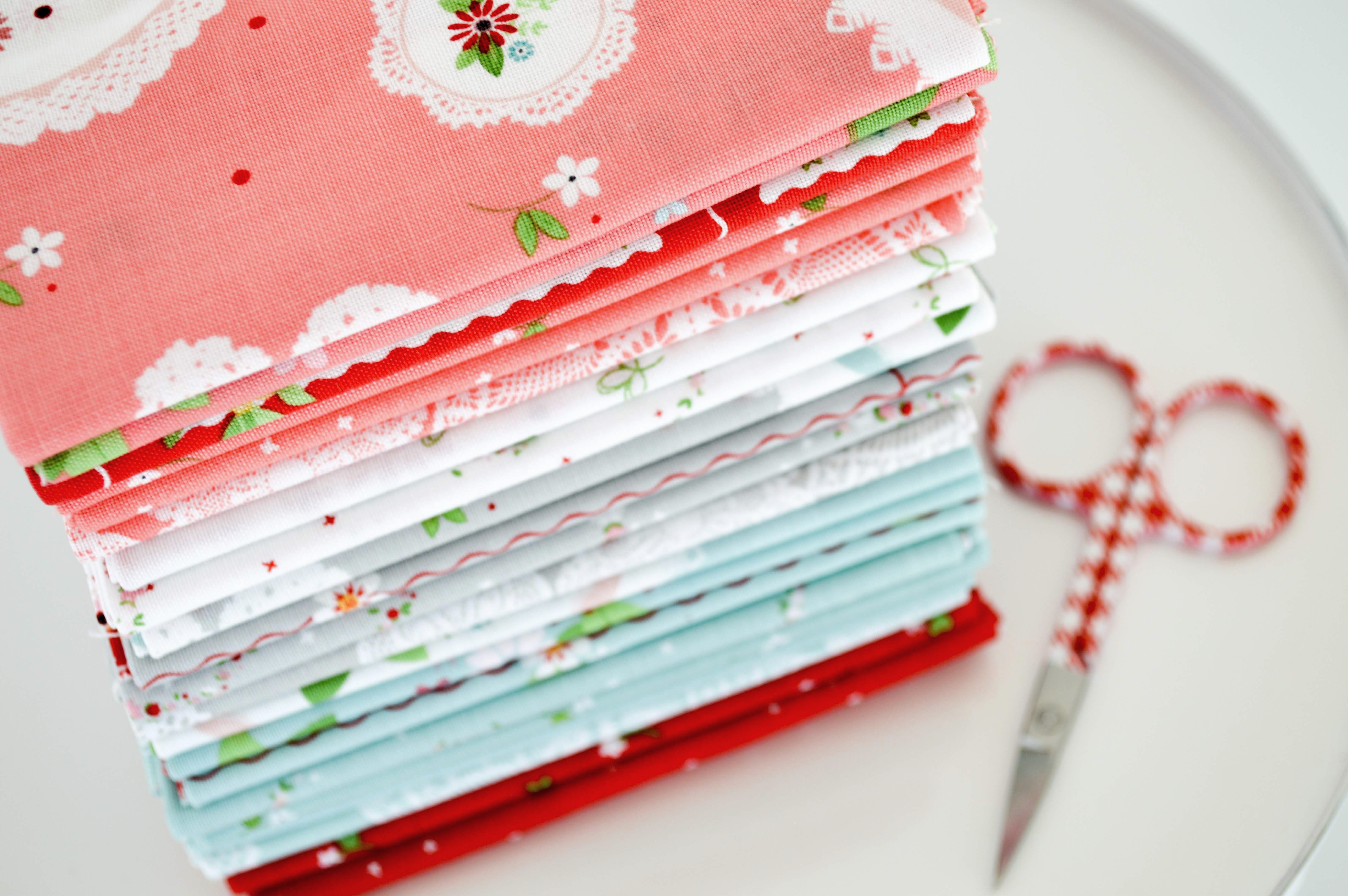 Vintage Keepsakes is inspired by one of my greatest loves – vintage linens. I can't help but pick up doilies and pretty embroidered runners when I find them in thrift and antique stores. I can't help but think of the work and time and love that went into all those stitches of pretty flowers, baskets, hearts and more. The same is true with doilies! And I'm talking real vintage doilies – not those machine-made versions you can find for a dollar or two (though those are great for crafting with!). If you've ever made a doily you know the amount of time and super tiny crochet stitches that go into each one! I've made exactly two doilies in my life and I really feel like I'm good with that number. :) I'll stick to rescuing them from antique shops I think.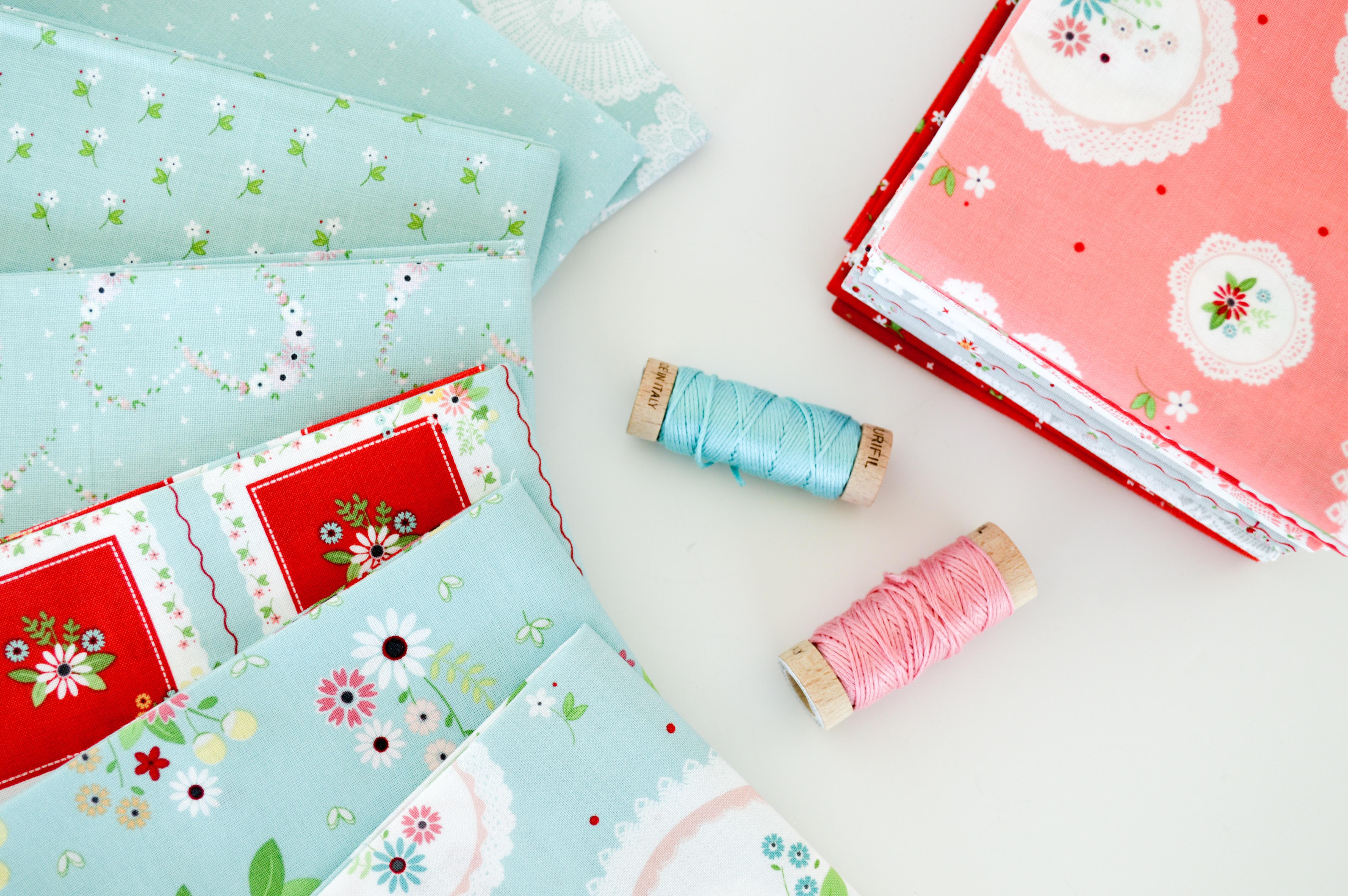 So Vintage Keepsakes is my way of celebrating all those heritage pieces that we love so much! The collection is full of pretty doilies, handkerchief prints, and florals inspired by vintage embroideries! There are 21 fabrics in the collections in a mix of pinky/corals, aqua, reds, grays and white. I just love those color combos and I think they're the perfect background for these designs.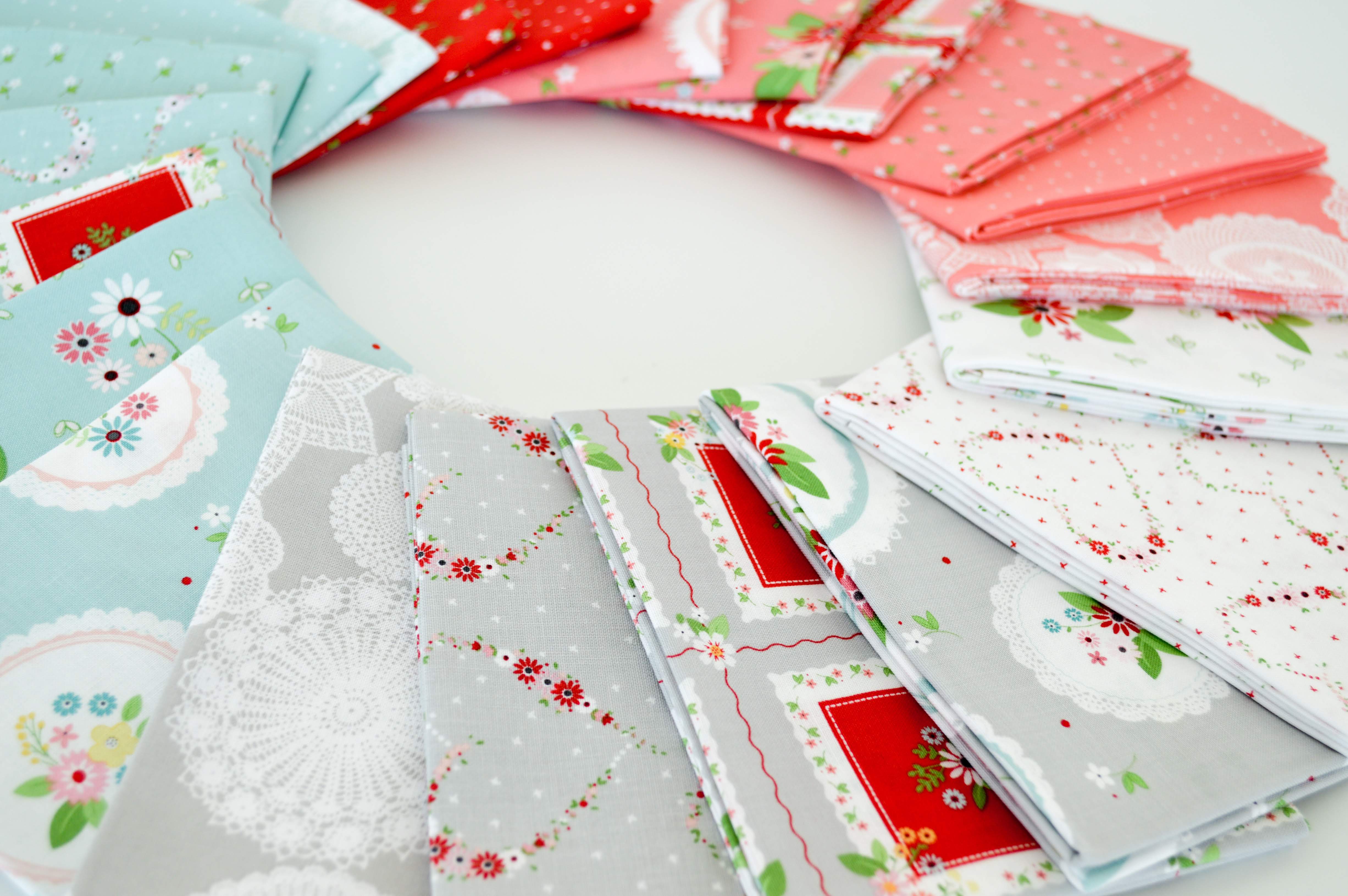 Fabrics are just now shipping so check with your local quilt store and favorite online shop to see if it's stock yet! I'll be putting together a list of shops that are carrying it just like I did with Vintage Adventure. If you're a shop owner leave a comment here and I'll be sure to add you!
I'll also be sharing all sorts of projects over the next few months for inspiration and fun ways to use the fabrics! Here's a few sneak peaks at things that will be coming your way soon!
This quilt is one of my favorites I made for the collection – it has big squares scattered throughout to show off those bigger print fabrics but it's also perfect for placing heirloom doilies in the squares! It's a fun way to give new life to antique doilies you find or let you use those family doilies you have sitting in boxes.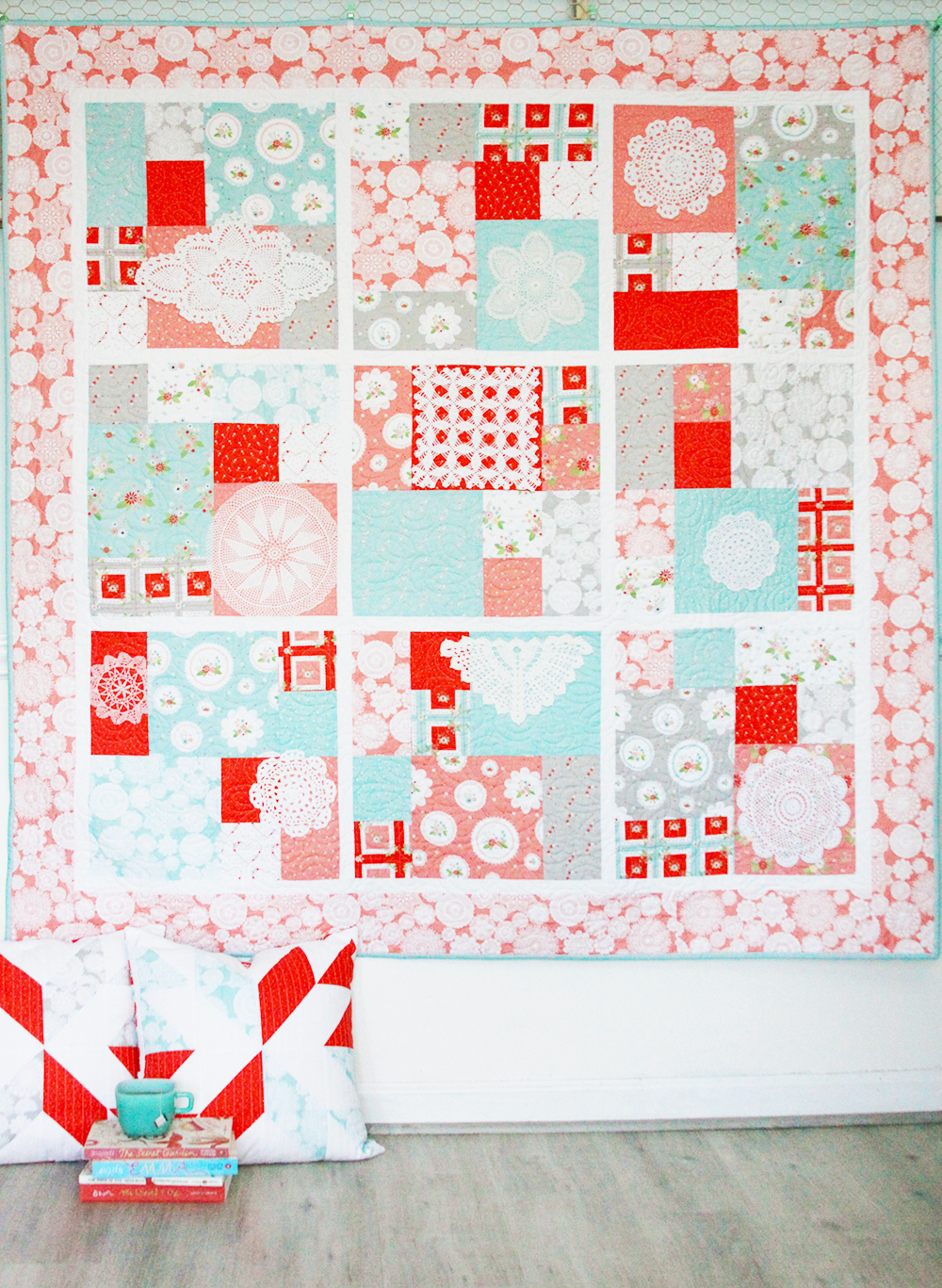 Here are a few more to look forward to!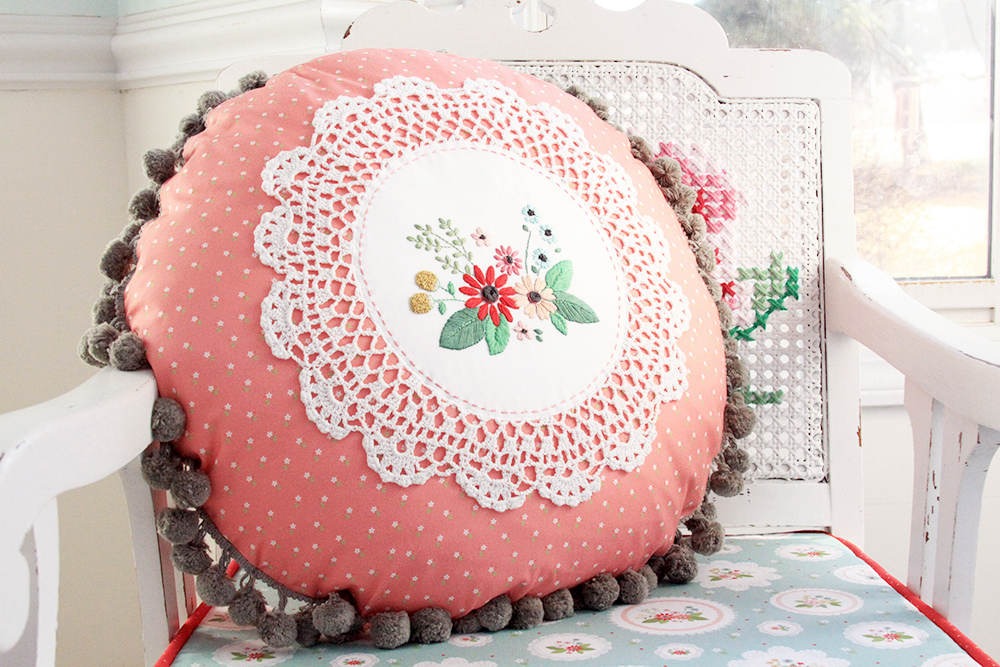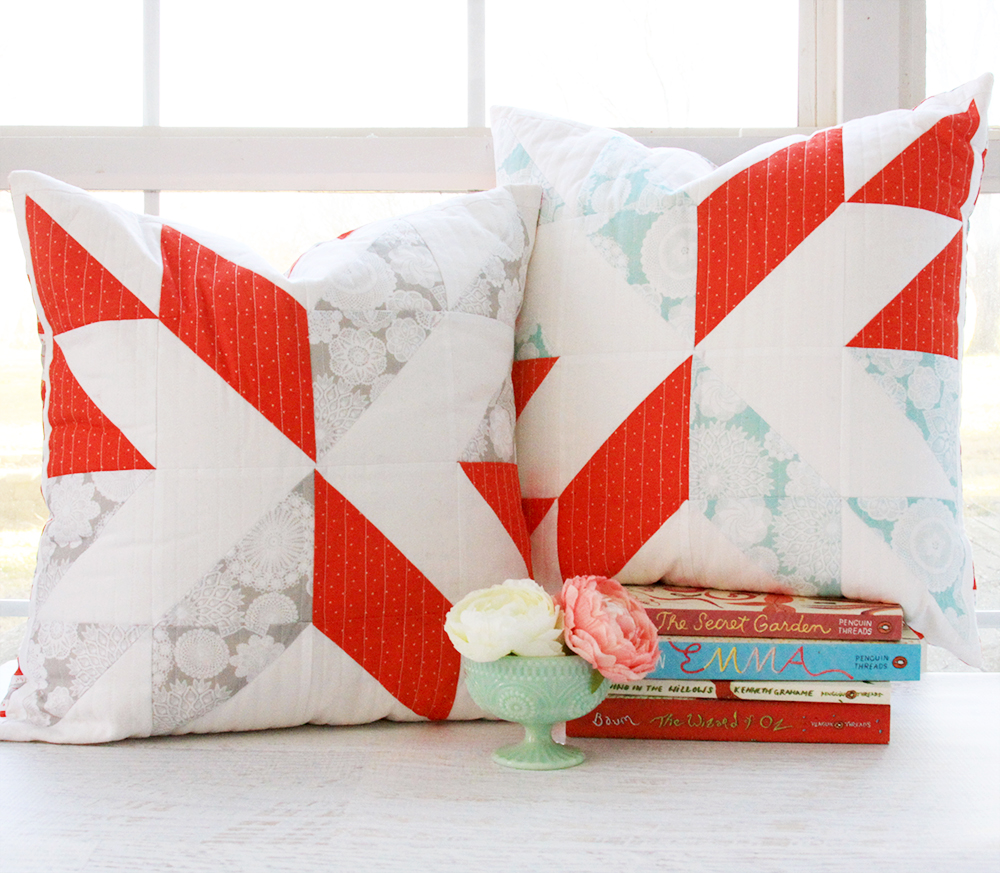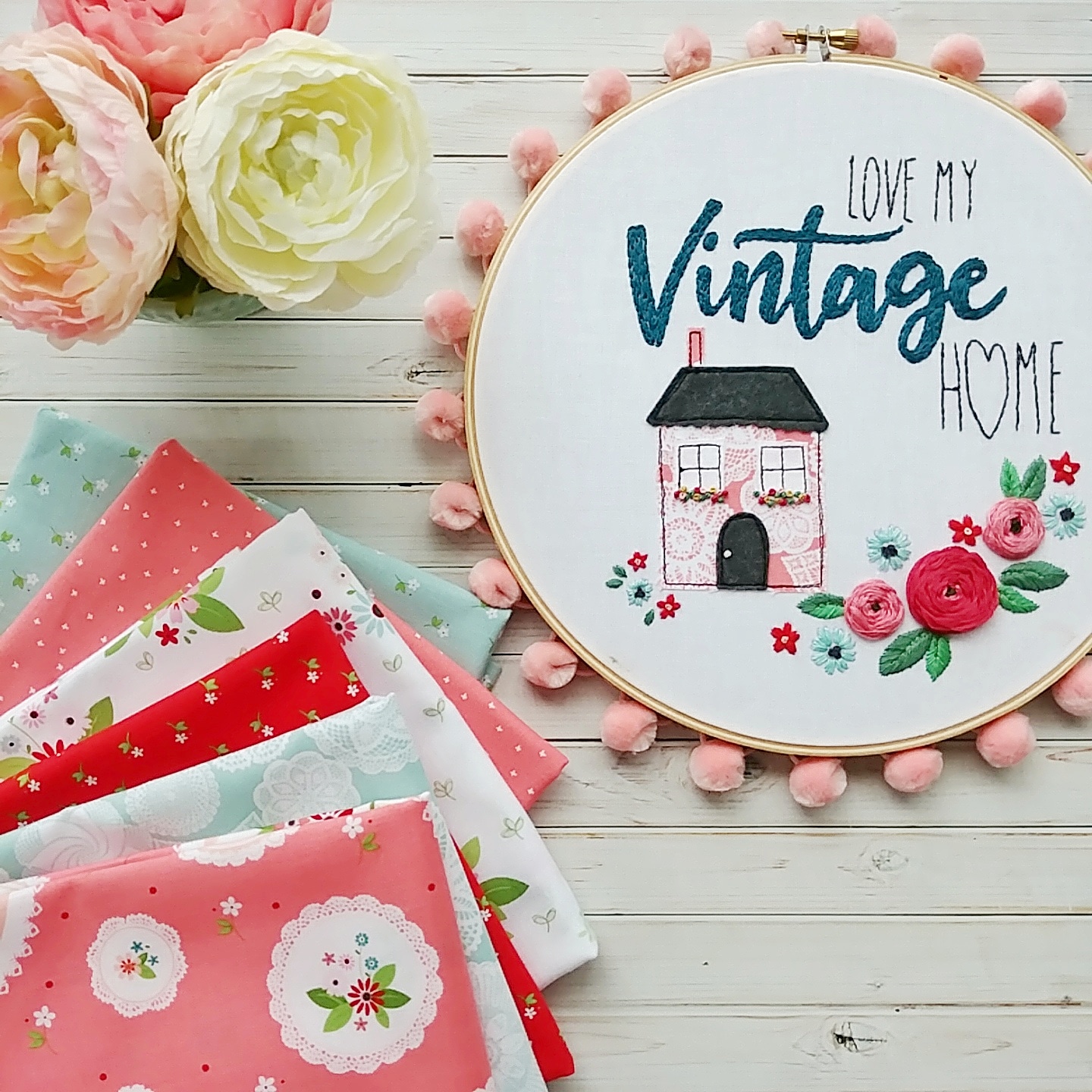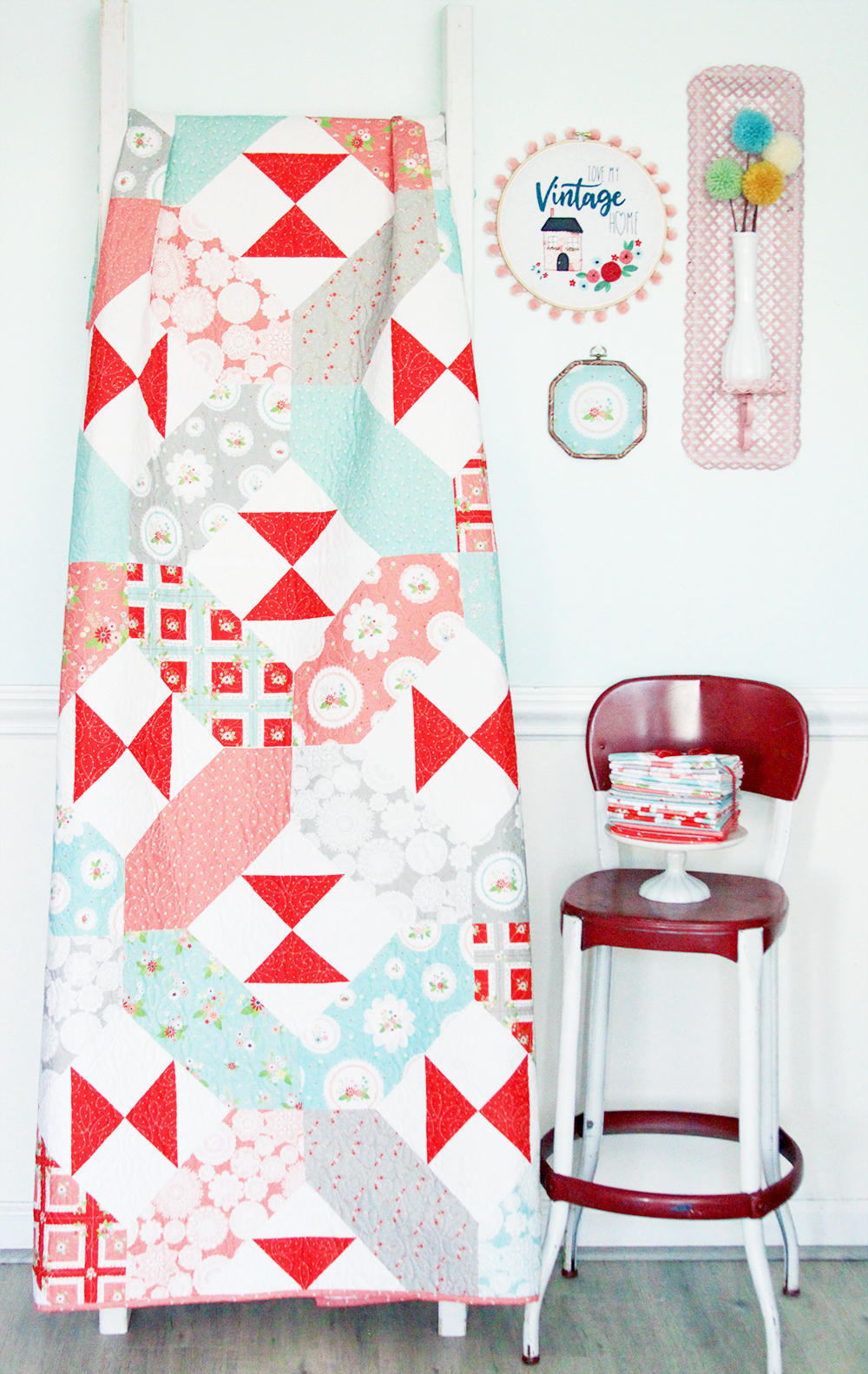 The Vintage Keepsakes blog hop will be starting this week as well so I'll be sharing projects that my fabulous fellow bloggers have made too. So much fun ahead!!
I can't wait to hear what you think of the collection!