With Valentine's Day AND National Embroidery Month around the corner in February, I thought it would be a great time for a new project! This All You Need is Love Floral Embroidery Hoop Art is such a fun project to stitch and you can leave it up year-round too!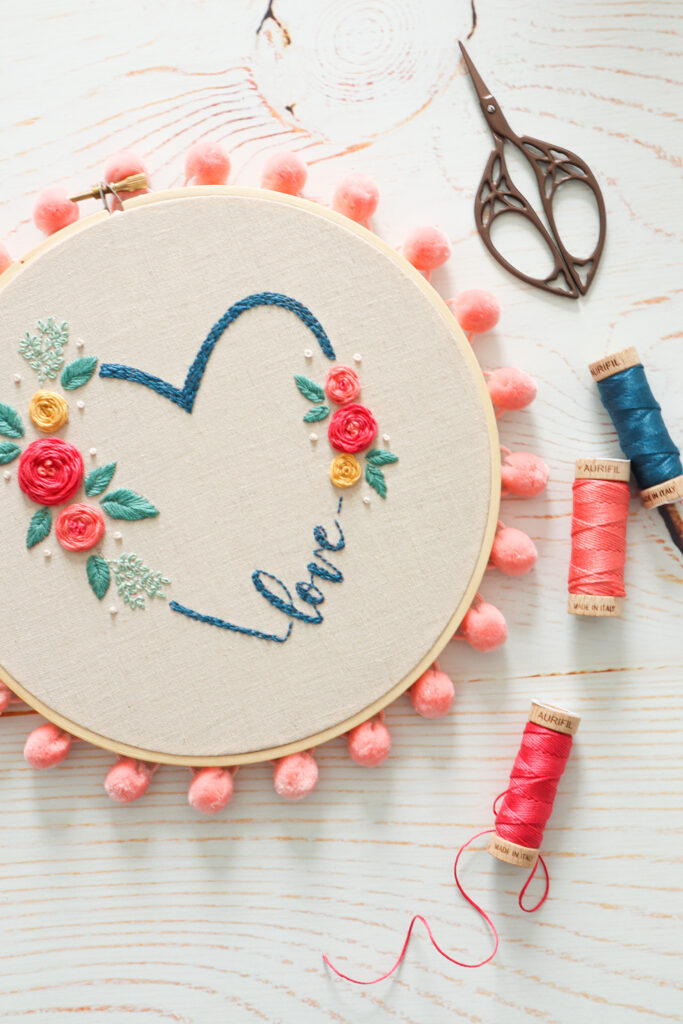 I'm partnering with Riley Blake for this fun hoop and sharing the full tutorial and free pattern on the Riley Blake Designs blog! You can find the link to that at the bottom of the post. I love stitching on RBD Linen – the texture is amazing and the fabric makes such a gorgeous background to the stitches!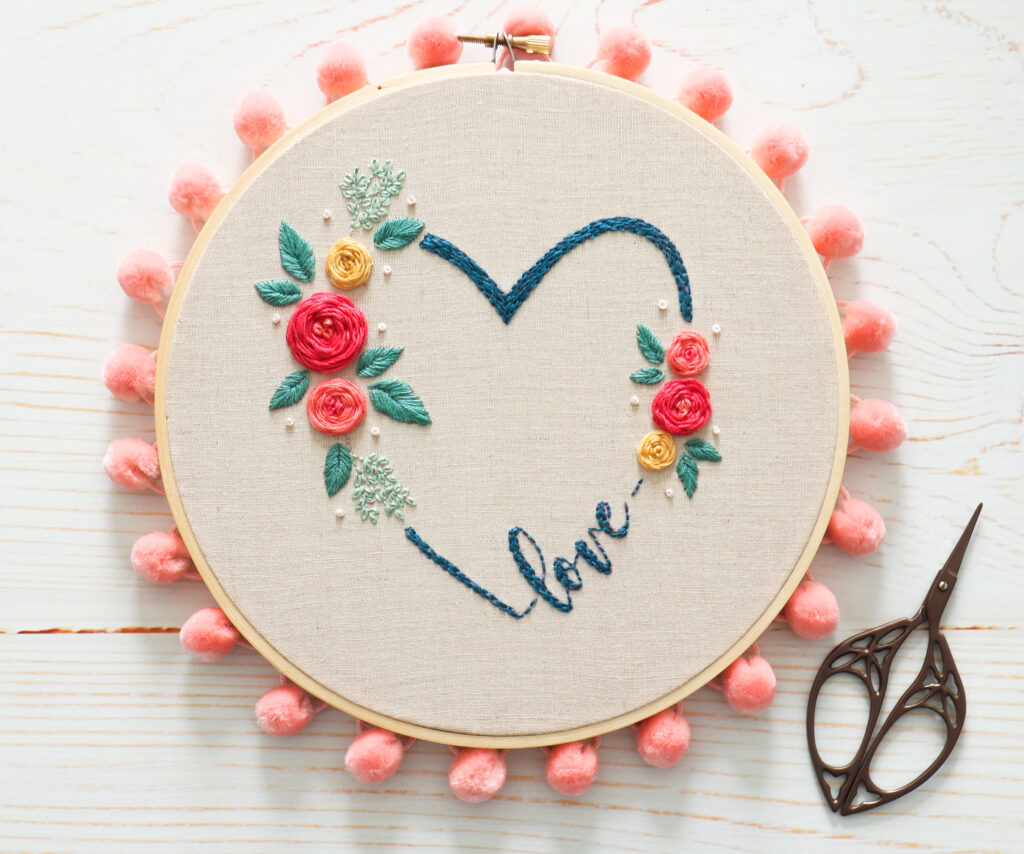 I love projects that are great for holidays, but with tweaking the colors just a bit, you can leave them up all year too! This sweet "Love" hoop is a great design to make up for your decor or to give to a friend! It would be easy to change up the colors as well – maybe a soft neutral palette would fit you better? Or you could change it to all reds and pinks for a great Valentine's decoration!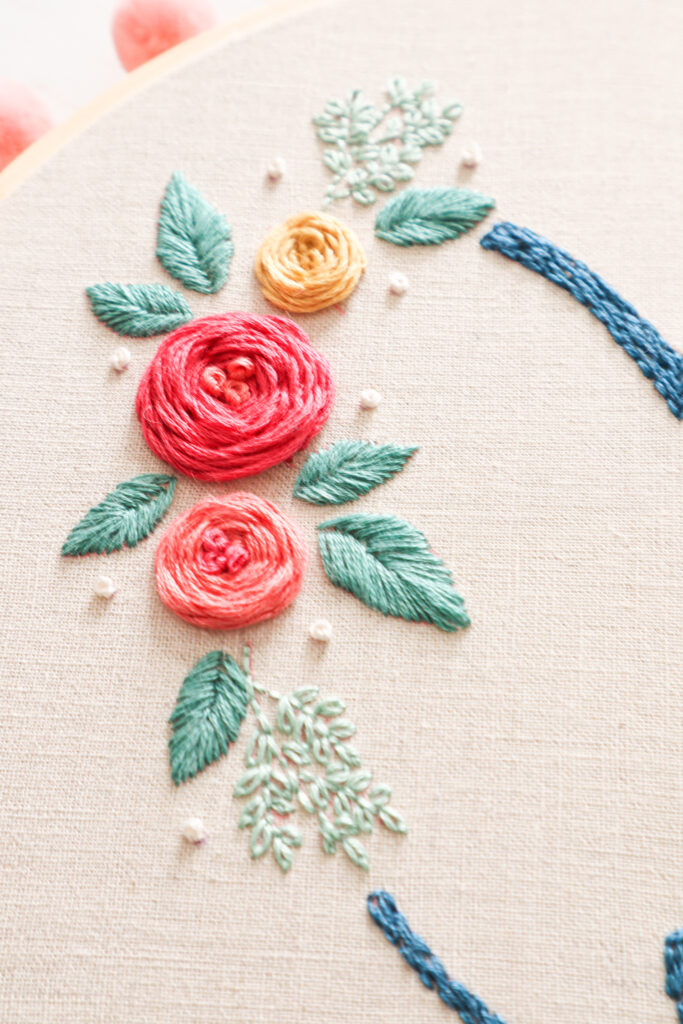 I'm currently hosting a stitch along with another floral project and each week we are learning a new stitch! This would be a great series to follow along with if you have been wanting to learn embroidery or would like to get tips and just have a fun community to stitch along with! You can find info on that here and the tutorials are all available in my Facebook Group and on YouTube.
All You Need is Love – Floral Embroidery Hoop Art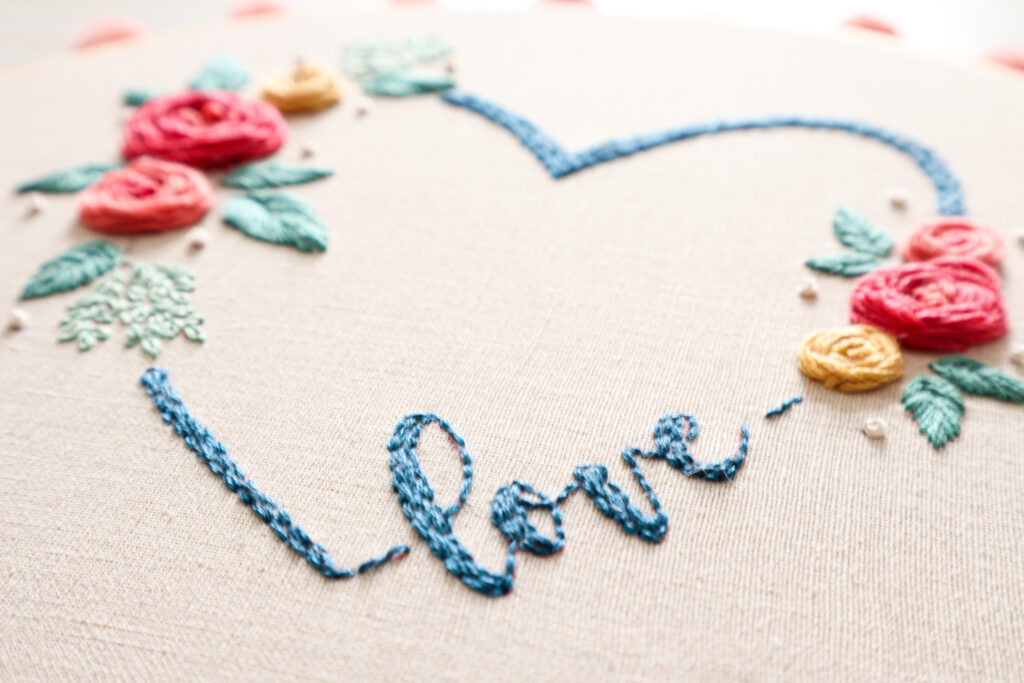 I'm also partnering with Riley Blake for a really fun giveaway!! It is being held on the RBD Instagram account – look at all the goodies!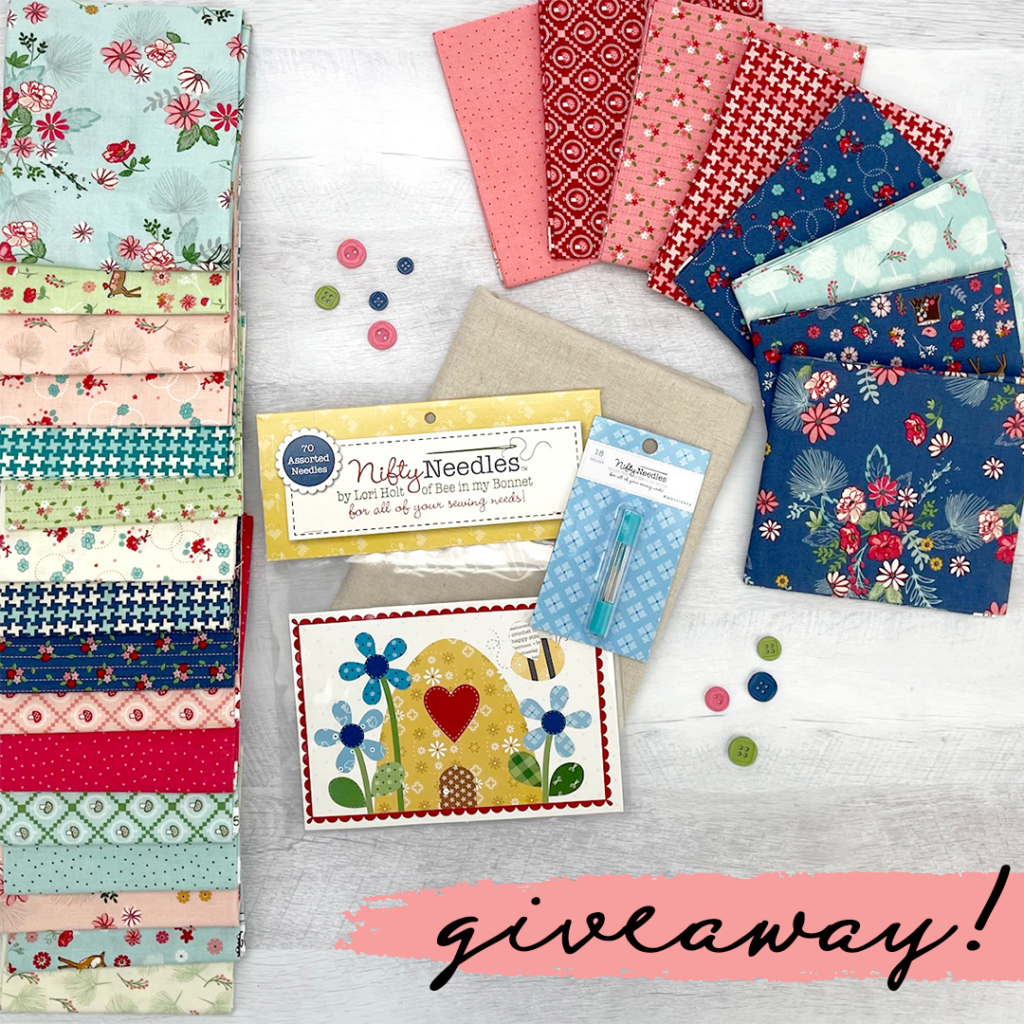 The giveaway includes:
Retro Stitchery Book, Enchanted Meadow Fat Quarter Bundle, Nifty Needles, RBD Linen fabric, Colorful Vintage Aurifil Thread pack, and one Needle Minder.
I can't wait to see your versions of this fun hoop!