I am so excited – we have a fun sew along just around the corner! The "A Walk in the Woods" Sew Along is coming soon!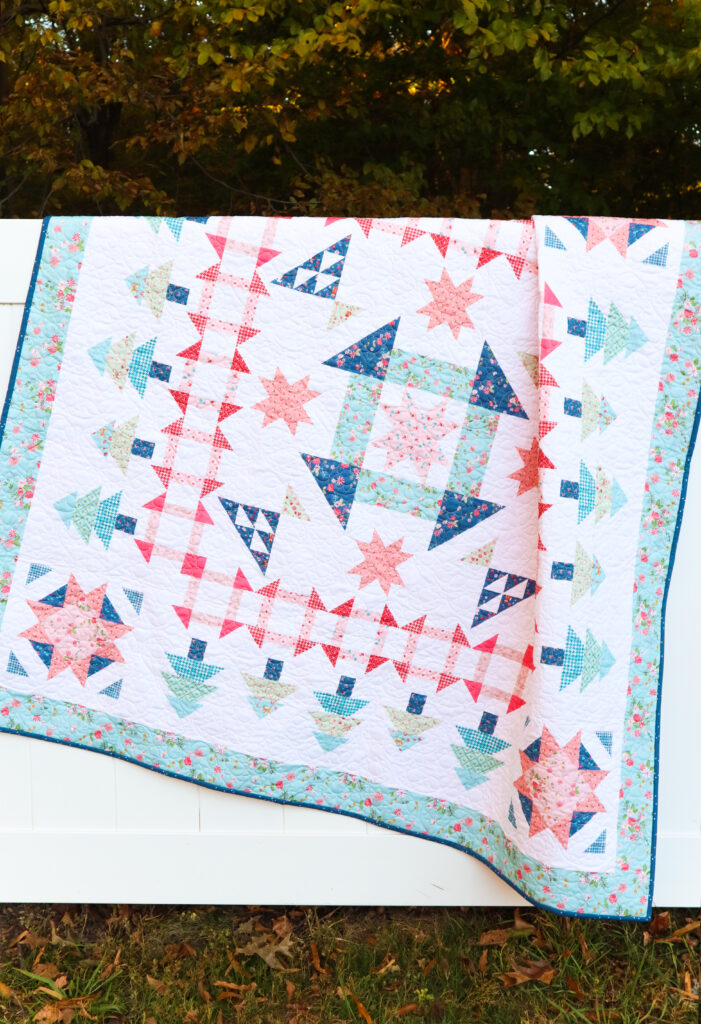 A Walk in the Woods is one of my brand new quilt patterns, designed for release with my new fabric collection, Enchanted Meadow. It's a square quilt filled with fun stars, churn dash blocks, and sweet woodland trees!
We will be kicking off a new sew along on March 14 and sewing up this fun quilt together!
A Walk in the Woods Sew Along Coming Soon!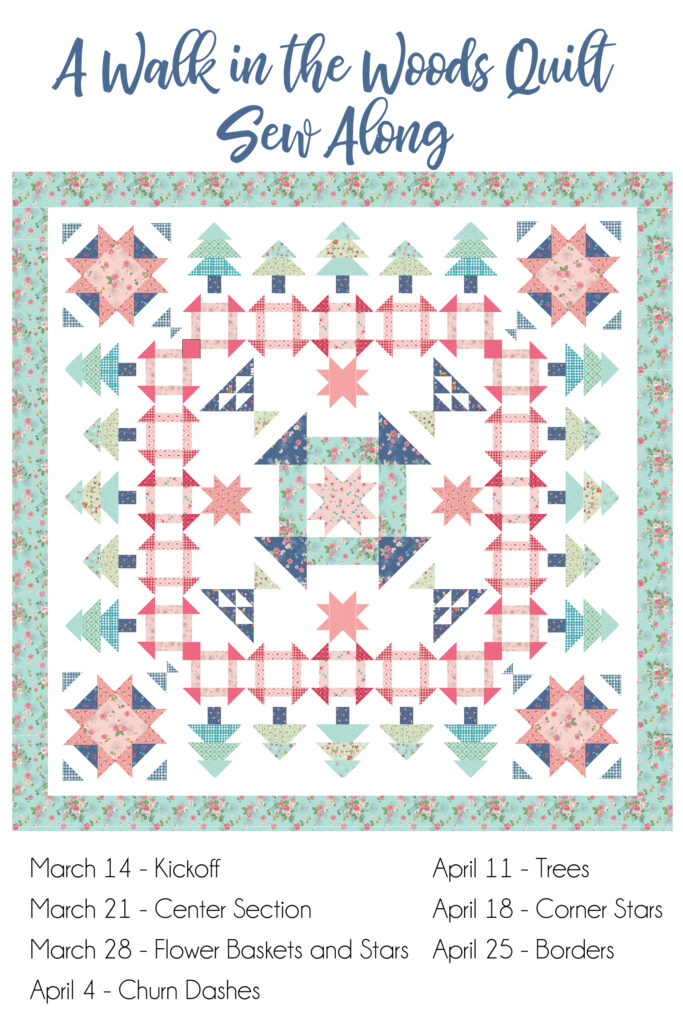 Each week we will take an element of the quilt and sew them up. You can purchase the pattern in quilt shops as well as my shop. I'll be doing a video tutorial each week with tips and info on assembling the blocks and sections. I'll have giveaways each week as well!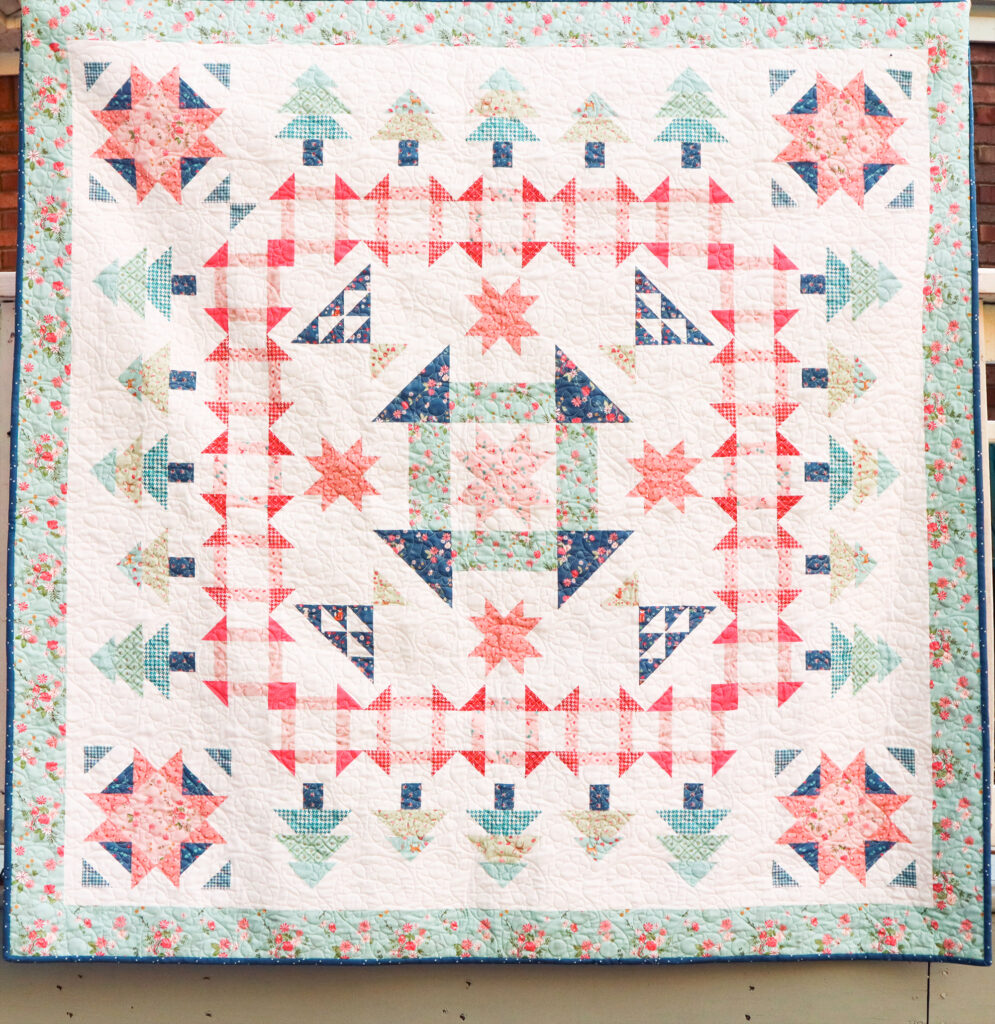 I'm also partnering with Lady Belle Quilting for an amazing discount and giveaway! Brooke is offering 20% off quilting for anyone who sews along and finishes their quilt before July. She is also giving away quilting for one person who sews along! We'll have more info on how to enter the giveaway when the sew-along kicks off!
Enchanted Meadow is arriving in stores now and there are shops carrying the A Walk in the Woods Quilt kit as well! You can see the list of shops carrying the fabrics here. I'll be updating this as the fabric arrives in more stores!
I can't wait to sew along with you!