Fat Quarters are one of my favorite ways to buy fabric and I'm always looking for projects to make with them! These 24 Cute and Colorful Fat Quarter projects are so fun and easy to make!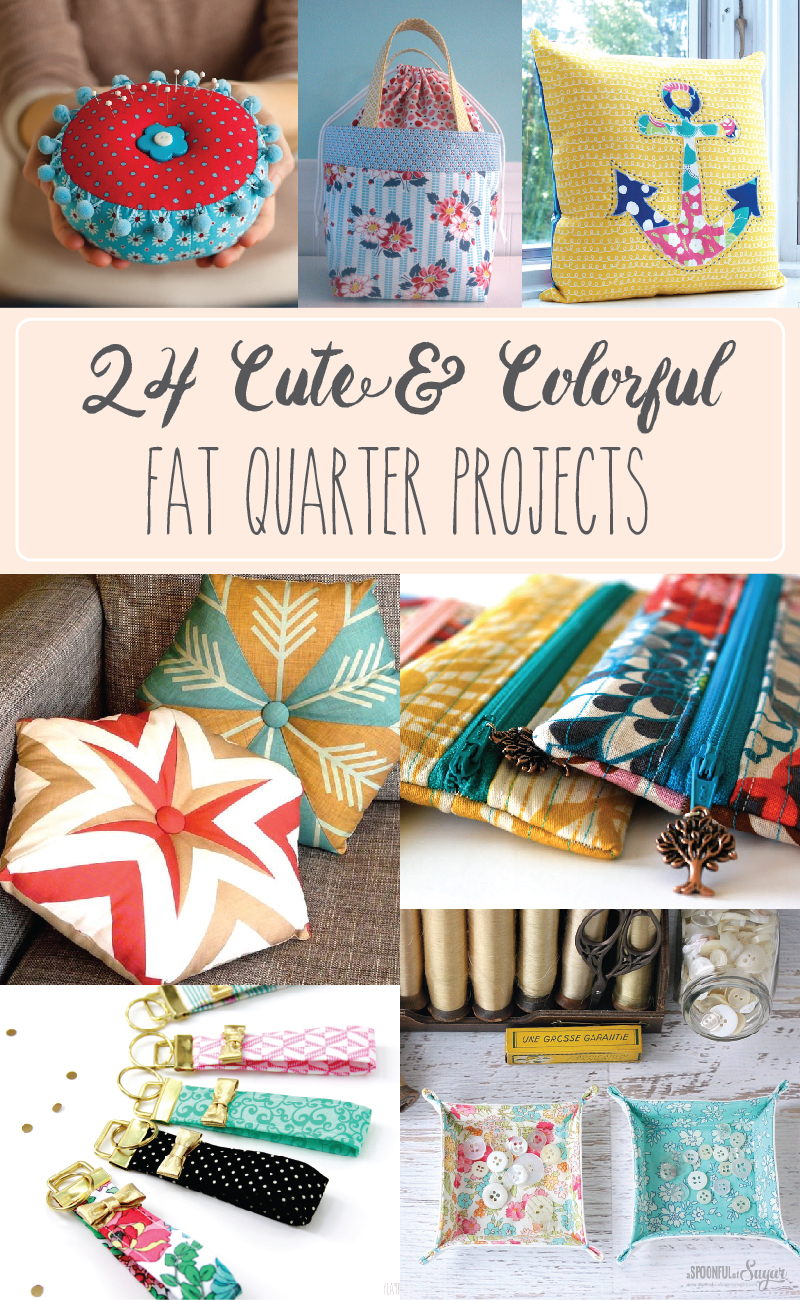 I'm always on the hunt for cute fat quarters projects to make!
I seem to pick them up so often when I'm out at the fabric store – it's a little like how kids feel in those those candy aisles in the Target checkout line. I can't walk by them without picking up one or five.
And don't even get me started on the fat quarter bundles – those just make my heart go pitter patter. I can have just a little bit of all these darling prints? Well ok then. If I must.
So I have them stacked here and there and I love coming across cute fat quarter projects that use just a little fabric. I thought I'd share some of my favorites with you today – in case you have that same fat quarter addiction. :)
24 Fat Quarter Projects for Every Level
Patchwork Drawstring Bag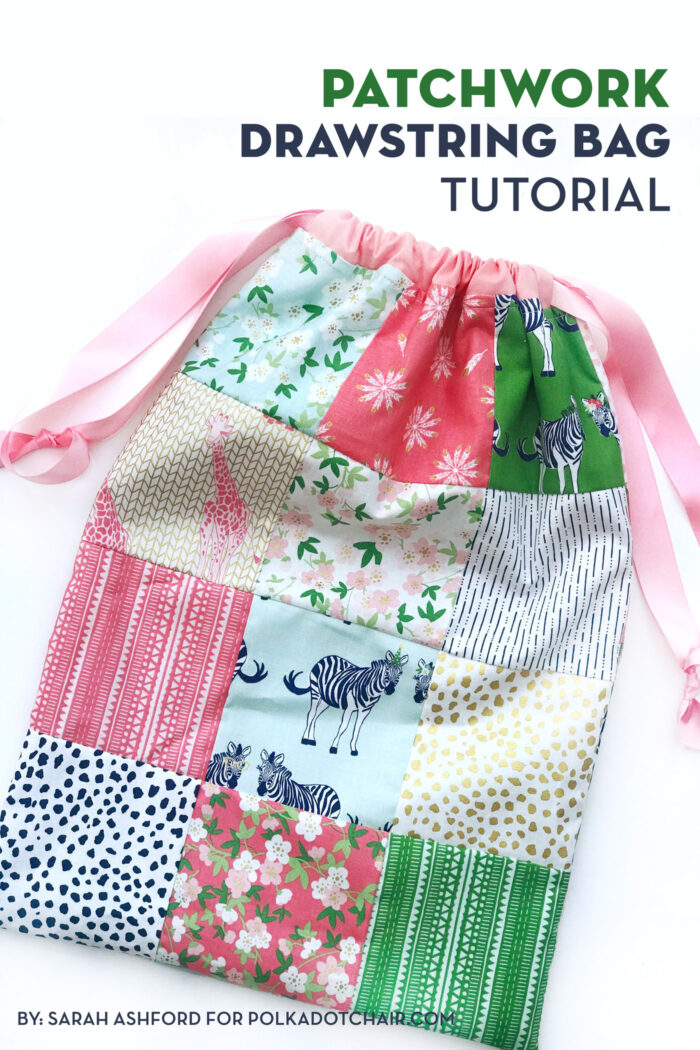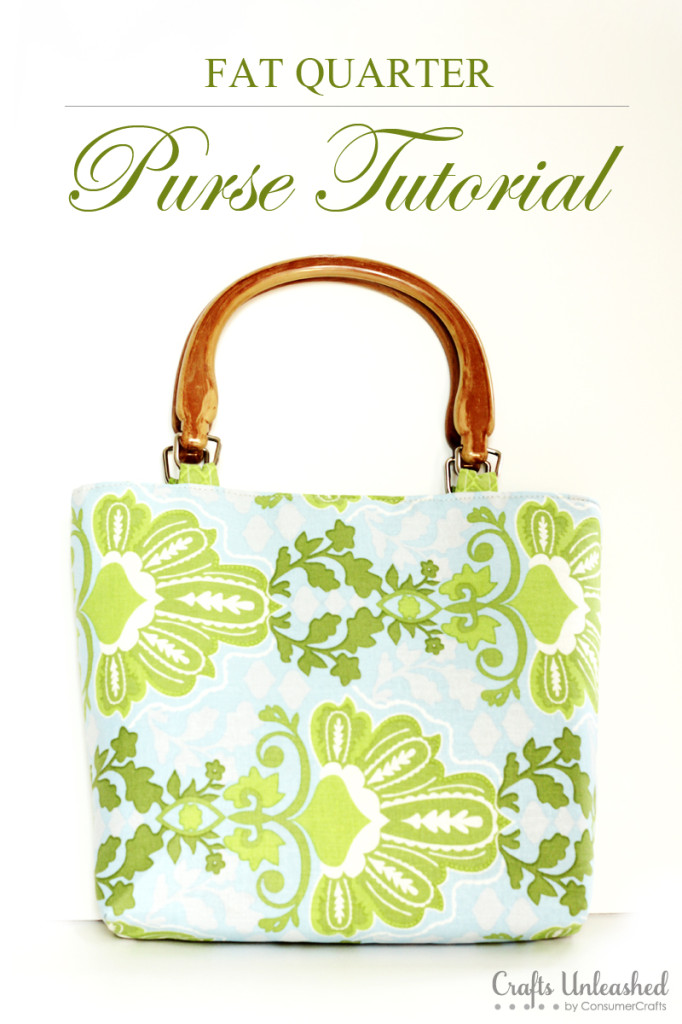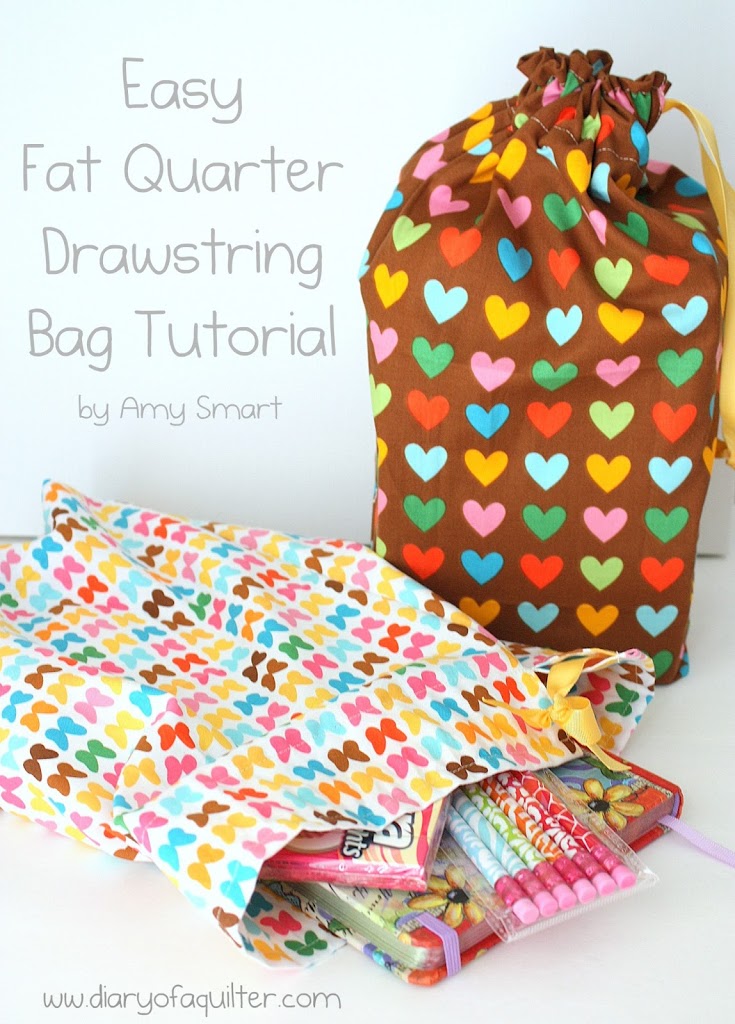 There now – I'm a total enabler. :) I hope you've found some fun projects to dive into! Happy fat quarter shopping and sewing!