This sweet All You Need is Love and a Cat Mini Quilt was so fun to sew up! It's from a new pattern by Amanda at Jedi Craft Girl with these darling hearts and a little cat block!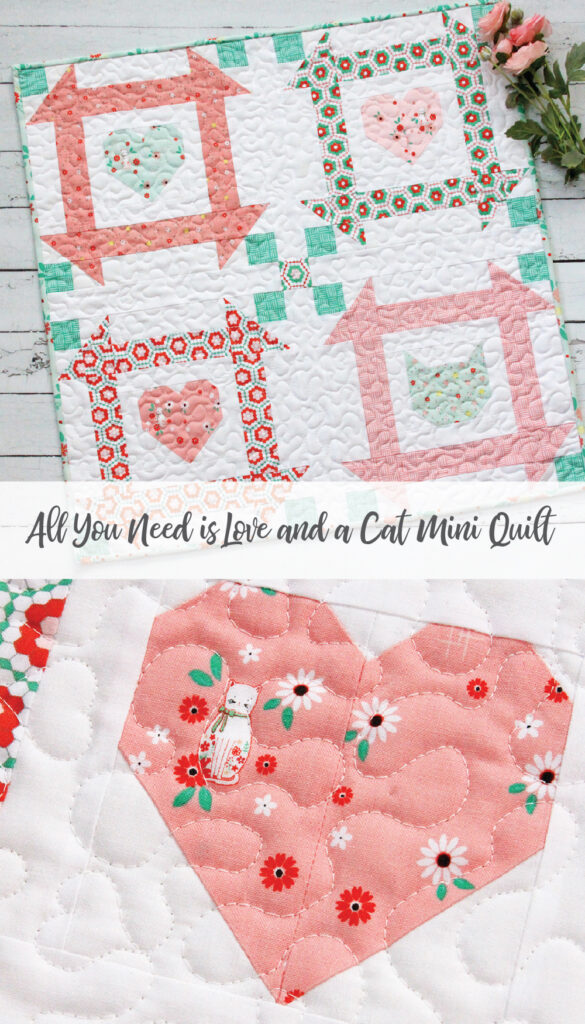 Amanda released the cutest pattern this weekend for a new quilt and I just had to make a mini version! Here's what her quilt looks like!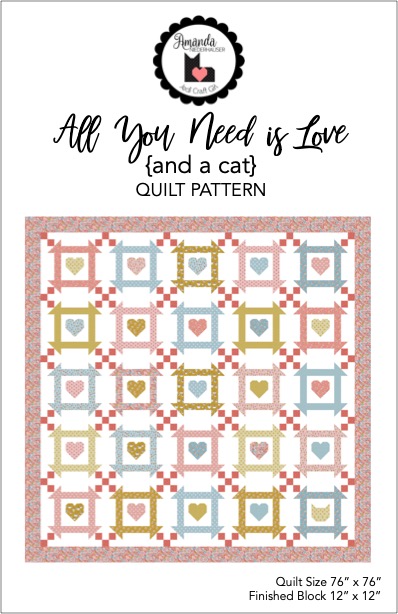 Isn't it darling? That little cat in the bottom corner just kills me! You can find out all the info on her quilt here.
All You Need is Love and a Cat
Mini Quilt
I made up my version with Rose Lane fabrics. I thought it was a perfect fit for the blocks.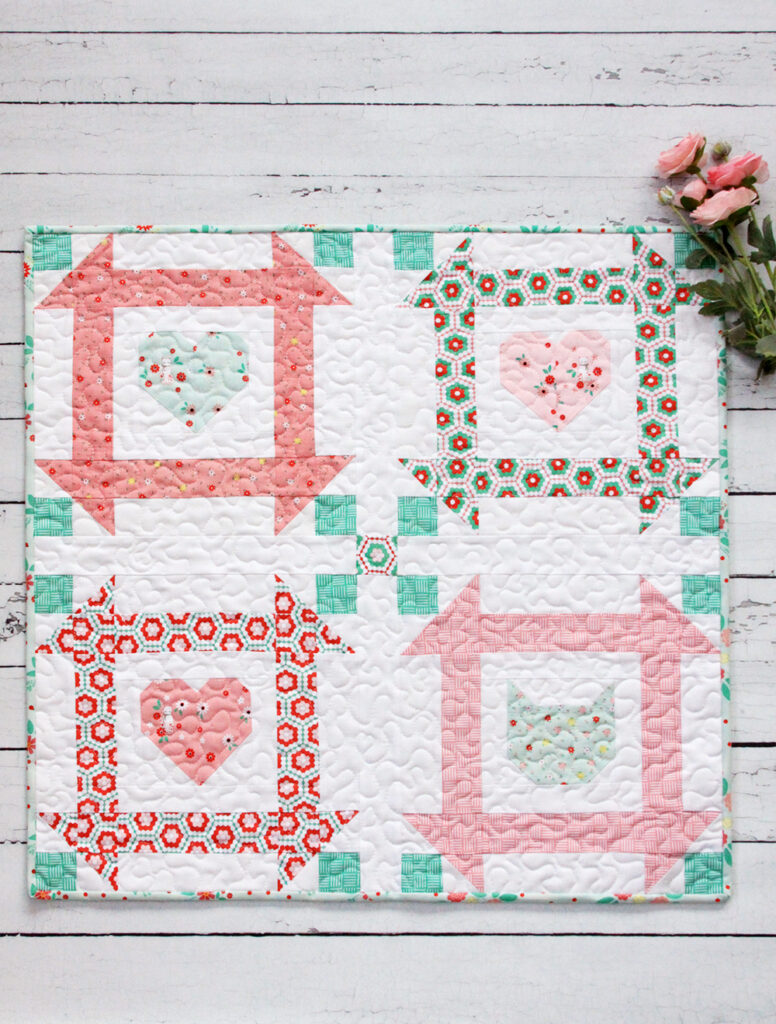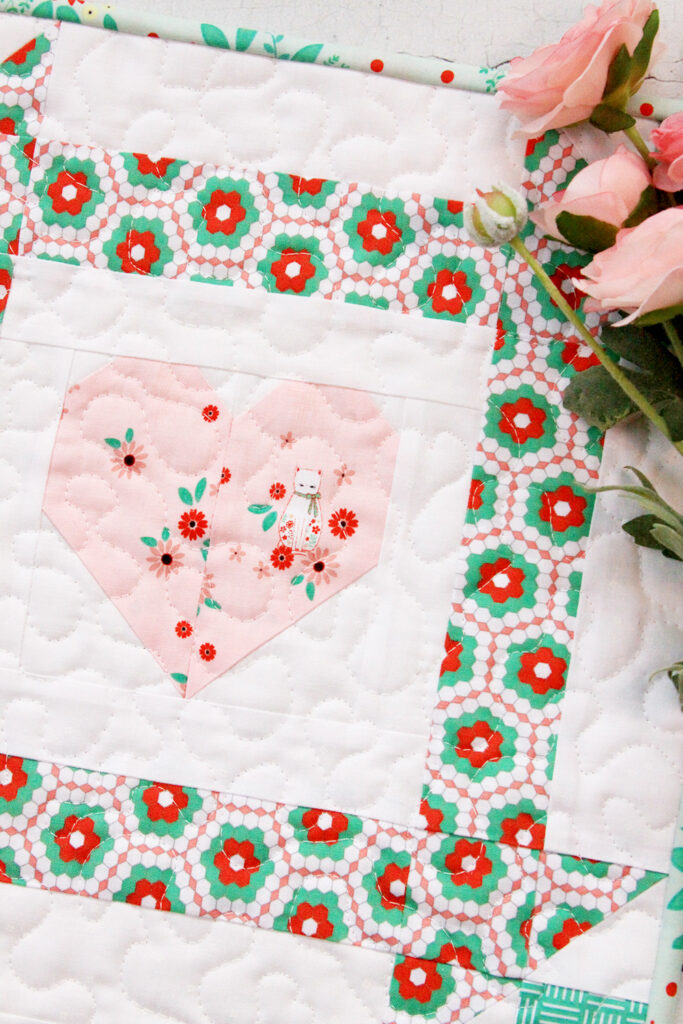 I used the heart prints from Rose Lane in the heart blocks and I just had to include a little cat block in the mini quilt as well.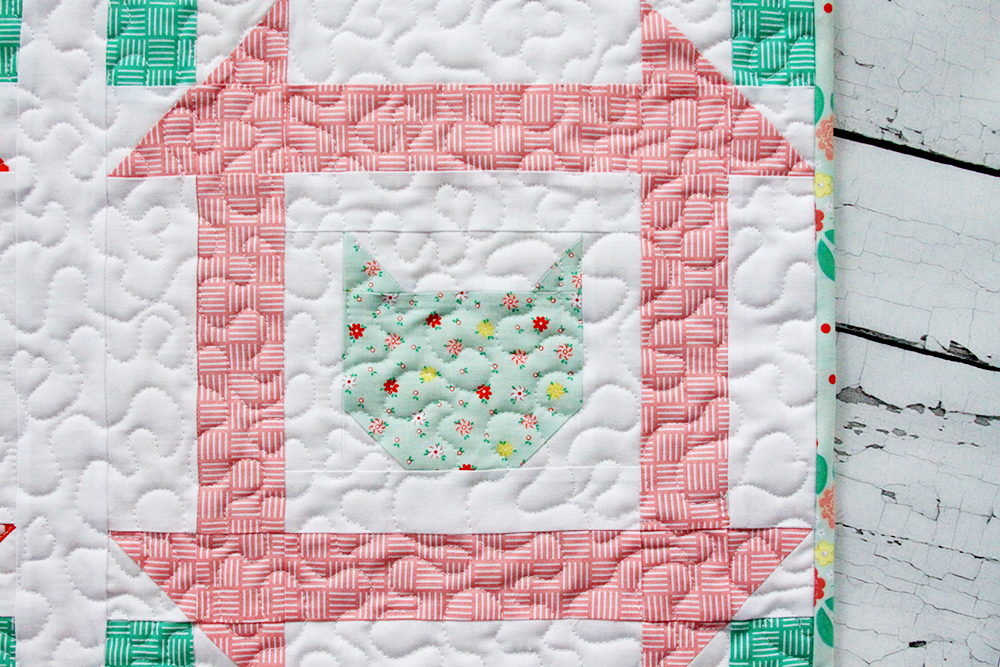 Churn dash blocks are so fun to sew – I think they are the perfect little frames for the heart and cat blocks! You can mix or match your quilt up too – make it all hearts or all cats or a fun mix of the two.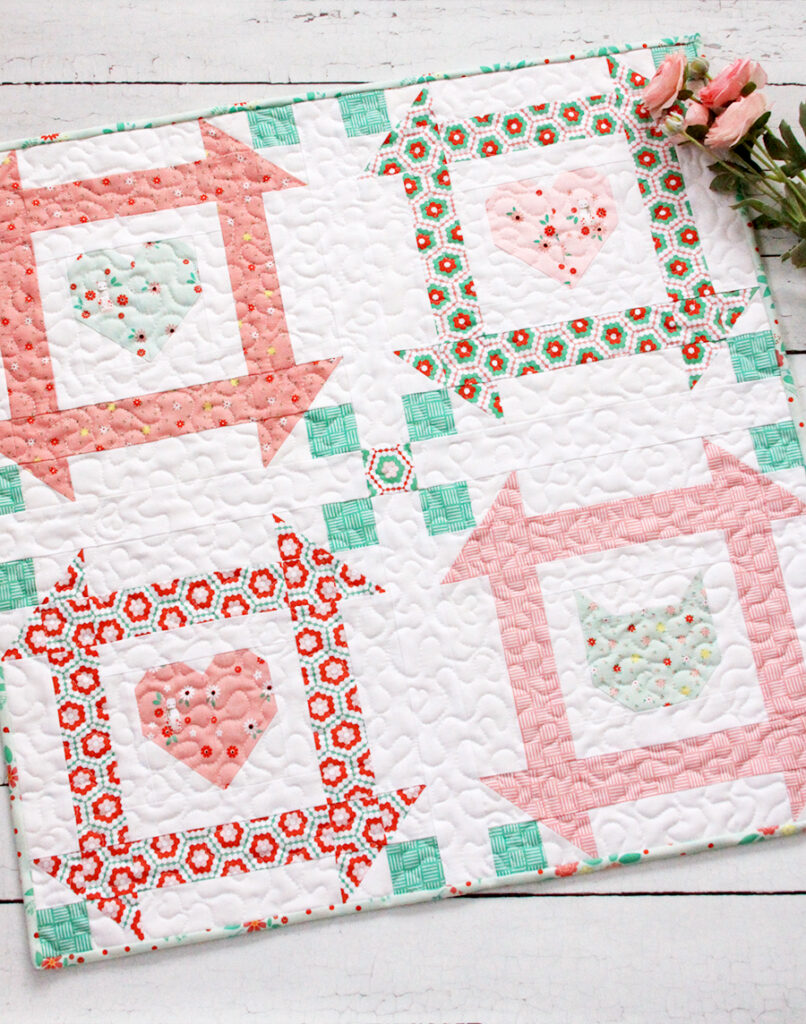 I'm going to keep this out for Valentine's Day but I think it works for any time of year too.
For the quilting, I did a free motion meandering stitch, but I added in a few little hearts throughout the quilt. I didn't plan these out, just sort of went with the flow. It worked out most of the time, just had the few occasional moments when my brain said "let's put a heart here!" and my hands didn't agree so I have a few little odd things that look like ducks or weird little gizmos. Don't look too closely lol.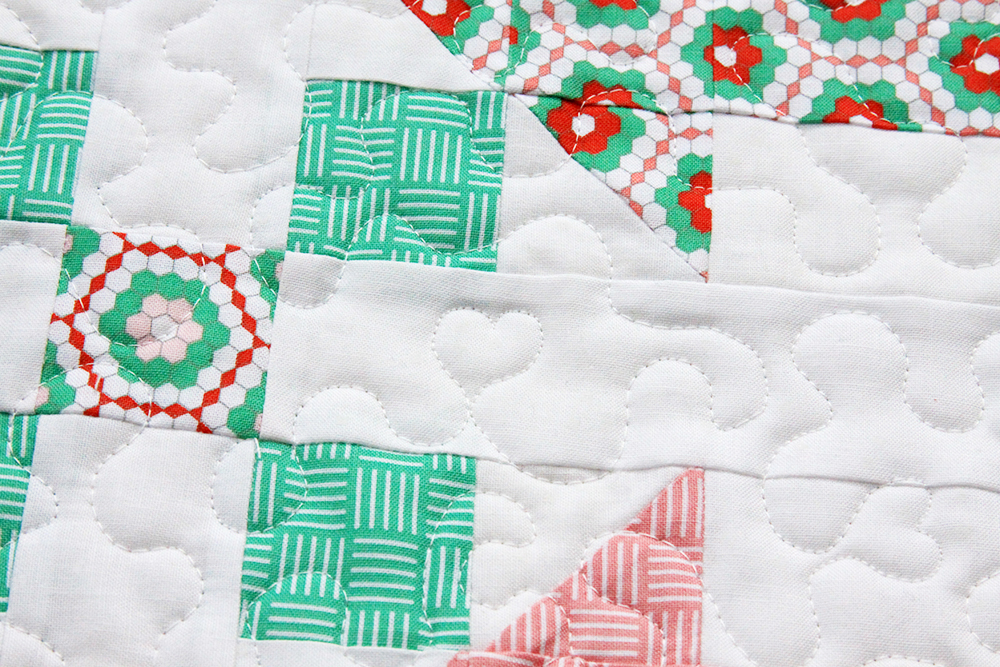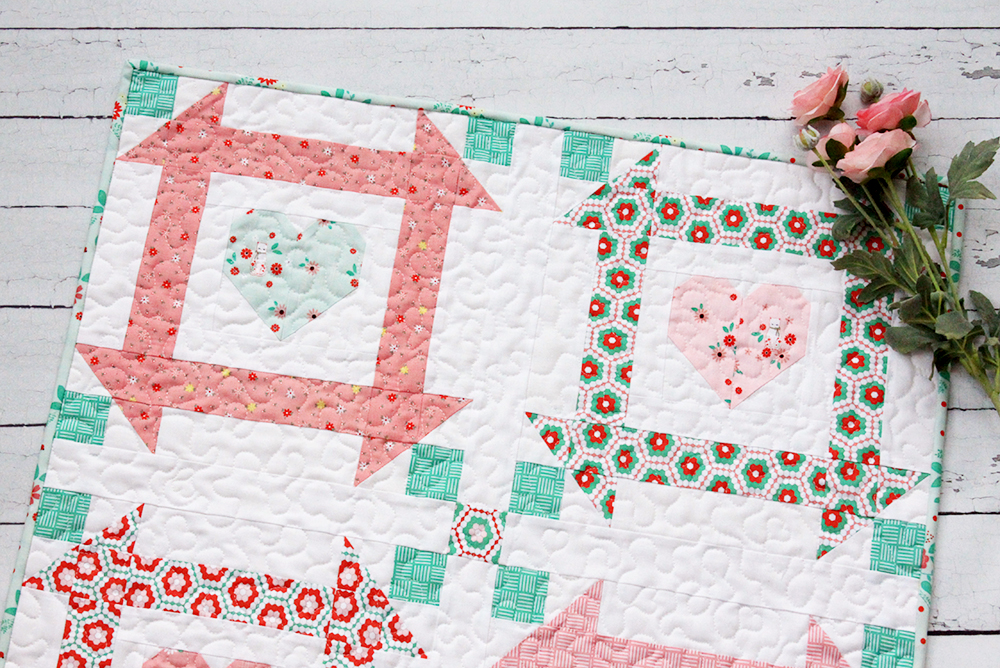 Rose Lane Fabric Mini Quilt
Now that I've made up a mini version I can't wait to make up the whole quilt! I think I need a version made entirely with kitties!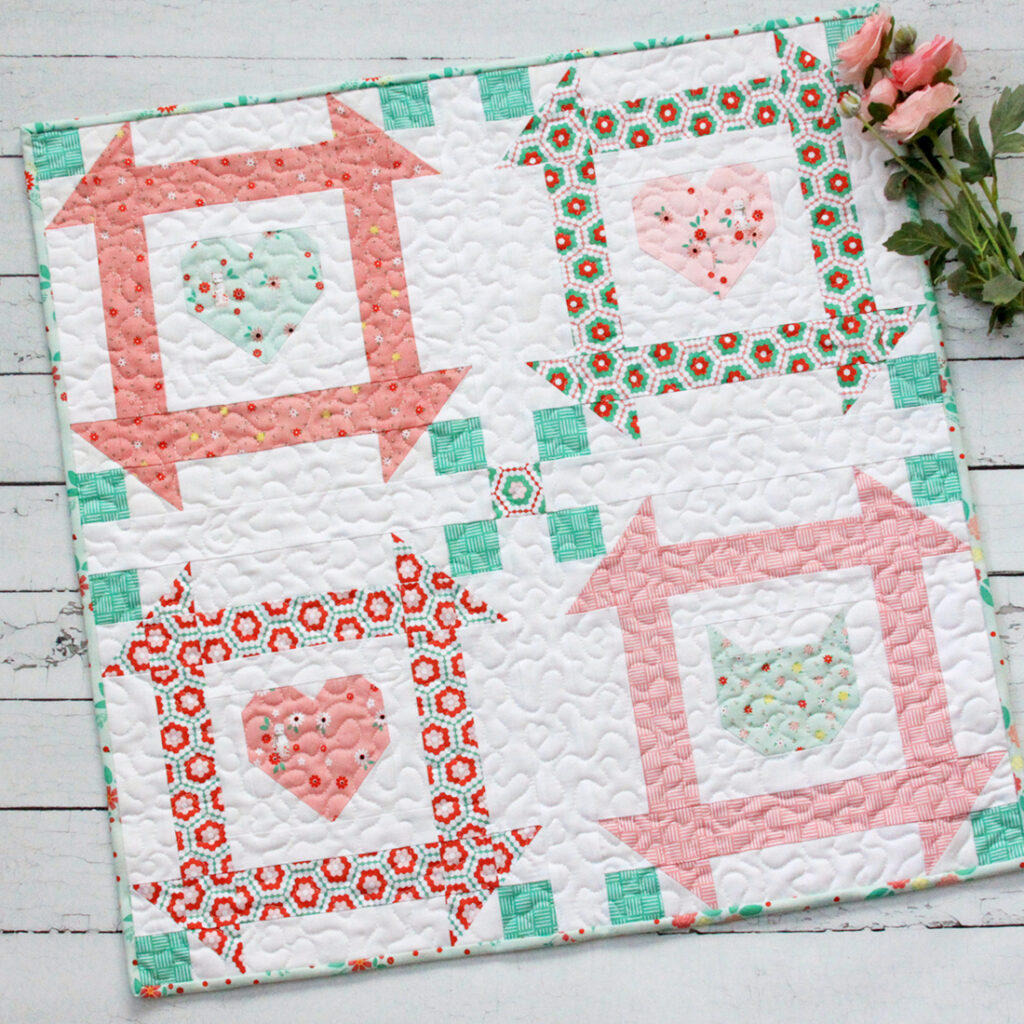 Click here for all the info on Amanda's darling quilt! And make sure you follow her on her website and social media. She has the CUTEST new collection of fabric coming out this sweet called Scaredy Cat that you are absolutely going to need for Halloween!