Embroidery is just one of my favorite things. Which if you've visited here – you've figured out. It's relaxing and fun and you can take it anywhere!
I love sharing my projects here, but I thought it would be fun to show off some other projects around the web – there are so many fabulous and fun patterns out there!
So I've rounded up 26 fun and free embroidery patterns for you today.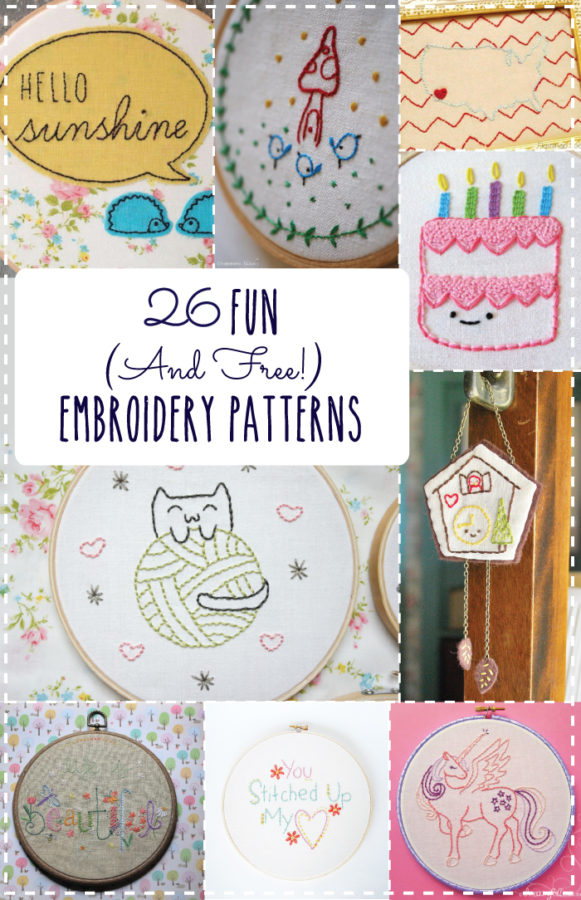 Ready to start stitching?
26 Fun and Free Embroidery Patterns:
Do Small Things with Great Love – Nana Company
You Stitched Up My Heart – Wild Olive
I Will Be With You – Pink Paper Peppermints (this is part of a DARLING 12 month series!)
Easy USA Embroidered Map – Flamingo Toes
Winged Unicorn – Little Dear Tracks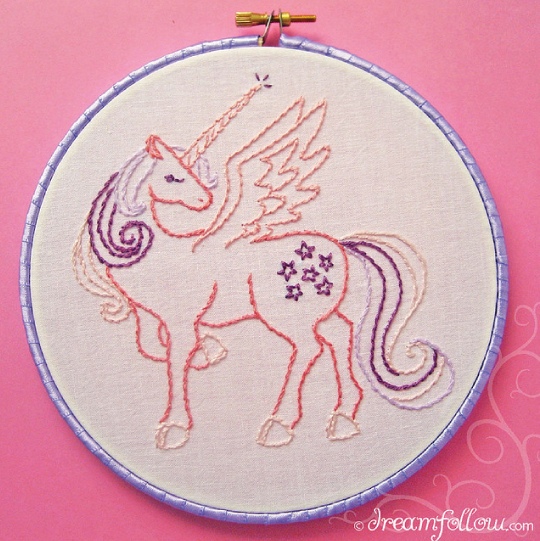 Tiny Cuckoo Clock – Wild Olive
Hello Sunshine – Flamingo Toes
One Wee Home – Cinderberry Stitches
Birthday Embroidery (Cake, Pinata, balloons and presents) – Feeling Stitchy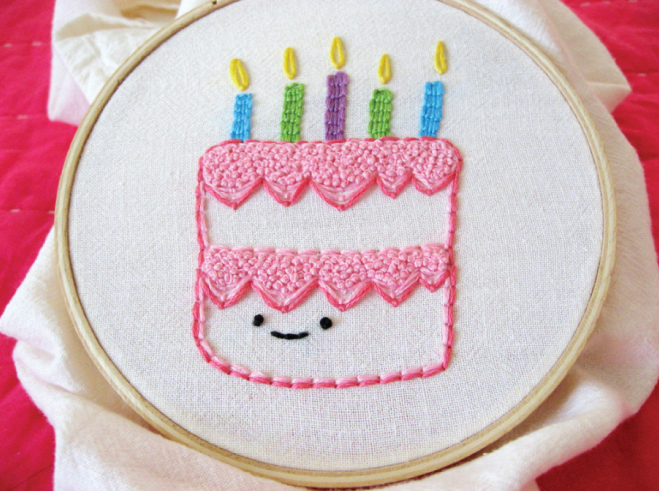 Life is Beautiful – Bakercourt
Retro Camper Hoop – Flamingo Toes
Mr. Fox – Arty and Crafty Little Things
The Sky is the Limit – Spool and Spoon
Don't Be Distracted – Wild Olive
Birdies and Flowers – Cul De Sac
Floral Embroidered Top – A Beautiful Mess
Home Sweet Home Hoop Art – Flamingo Toes
Cute Dachshunds Embroidery – Craftsy
Love Birds Embroidery – two little aussie birds
Cat Lady Patterns – The Pink Samurai
Honey Bunny – Orange You Lucky
Toadstool Pincushion – little dear tracks
You & Me Together – Flamingo Toes
Love in the Middle – Michelle Alynn
Post It Notes – Cherry and Cinnamon
Totes Awesome Tote Bag – Tuts Plus
If you need some help with basic embroidery stitches, check out my How To Do That: Embroidery Page. You can find the basics there!
Aren't these FREE embroidery patterns so fun?!
I would love to see your embroidery projects! What have you been stitching lately?