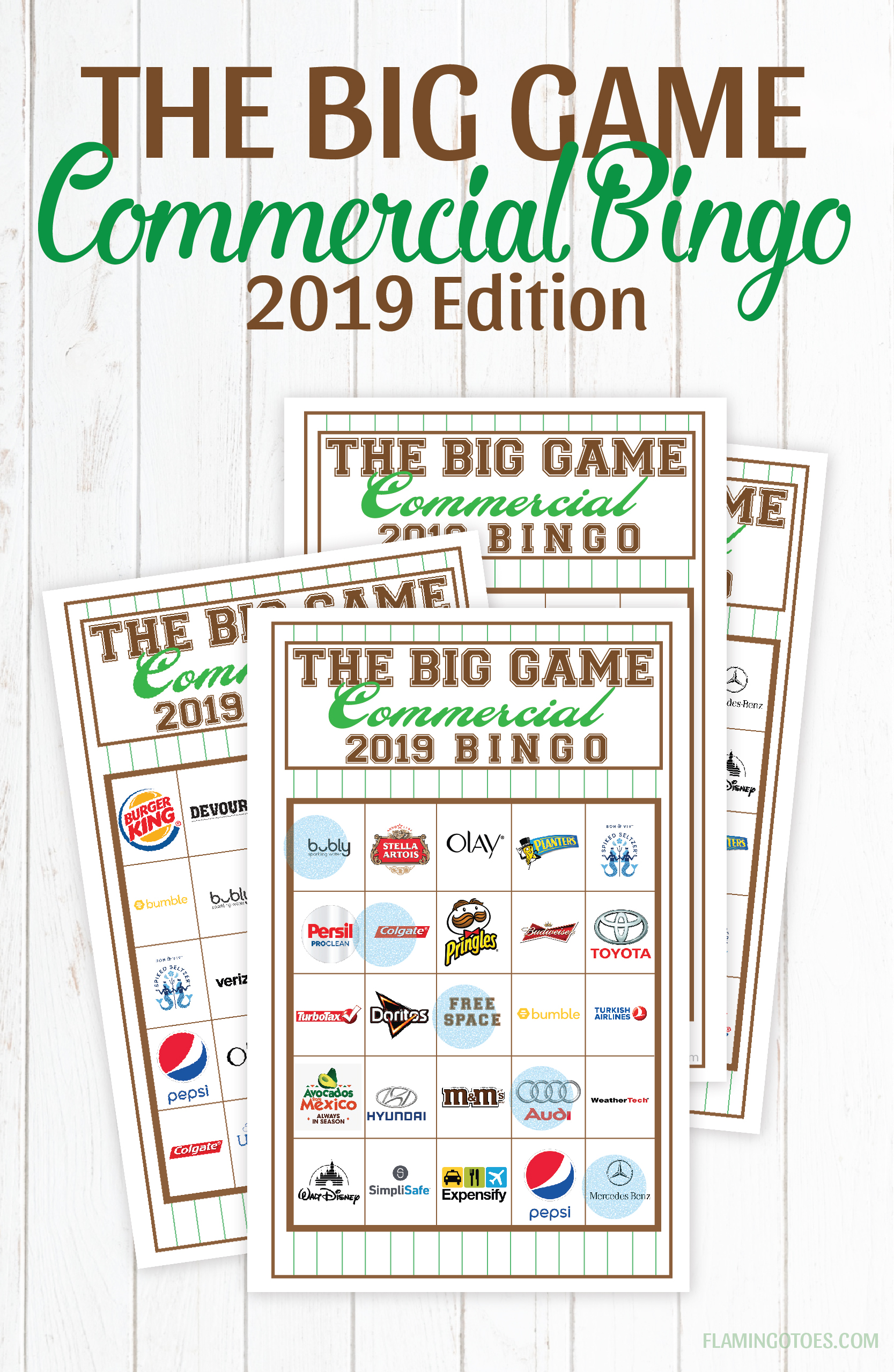 I can't believe it's already time for the 2019 Super Bowl Commercial Bingo!
Can you believe we've been doing this for five years? I love it!
Around here, we're not so much into the actual Super Bowl game. I know it's going on, because it's filling time between commercials and this year. . . Maroon 5. Which is all fine and well, but really, we're just here for the commercials! Oh. And food. Because . . . guacamole.
There are 8 new Super Bowl Commercial Bingo cards for 2019 – full of the commercials in the game. Don't start with pregame – wait until kickoff to start marking! There are 4 pages with two cards each so you can team up if you have more than 8 at your party – or give out the same card to multiple people and see who's paying attention. :)
We like to use Bingo Daubers for these and we print them out on cardstock – just to make sure the ink doesn't go through. And don't forget the prizes!! I love hearing stories about people who play this every year – if you've played before leave a comment and let us know!
Click here to download the 2019 Big Game Commercial Bingo!
If you're needing some party ideas, check out this post – these Mason Jar Football Mugs are so quick and cute!
Have fun playing!!