I'm so excited to show you the gorgeous 2019 Aurifil Designer Quilt Layout designed by Pat Sloan!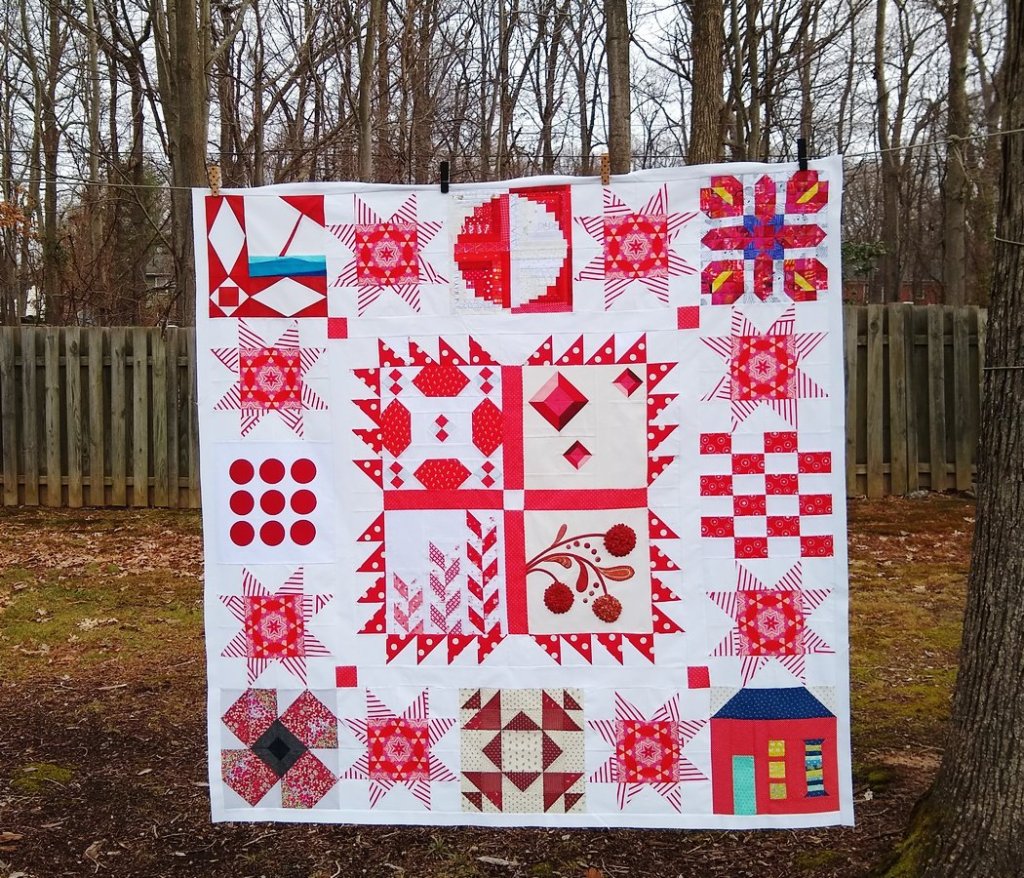 I loved being one of the Aurifil Designers last year – I designed the block for January! You can see it on the quilt in the top left corner of the center square.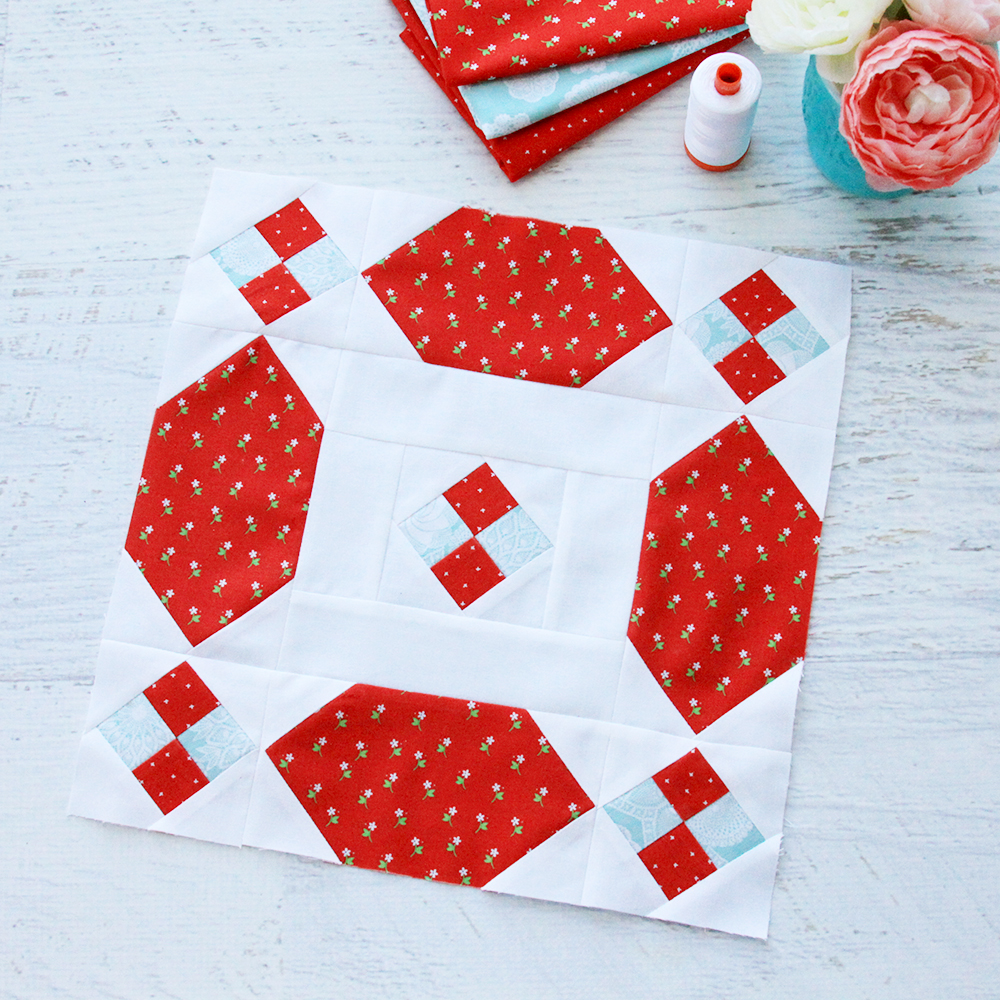 Pat Sloan has put all the blocks together in this gorgeous layout. I love all the stars she used in addition to the blocks and it's so fun to see how it all looks together.
Pat made her own versions of all the blocks and put them together in a row by row layout. Isn't it cool to see the blocks in different fabrics?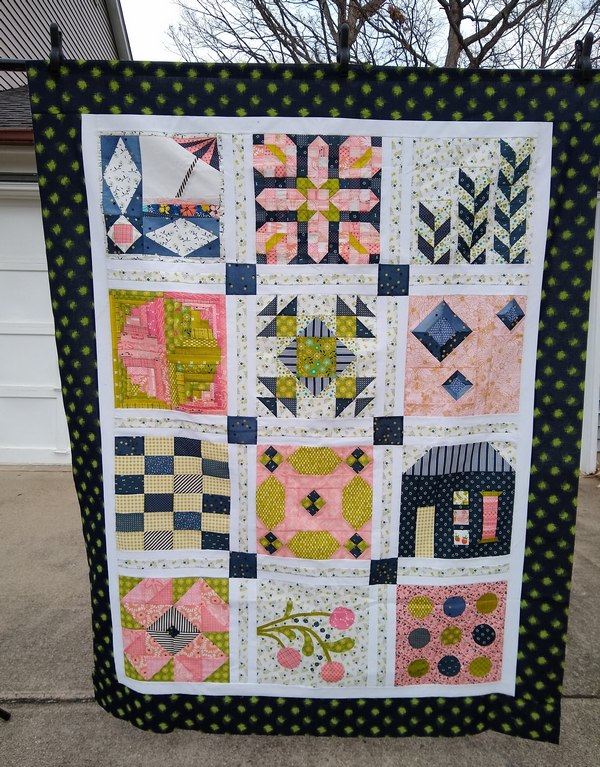 Find all the links and info on the Aurifil Blog! And you can follow along with a completely different set of designers for the 2020 Aurifil Quilt!