This Vintage Daisies Embroidered Hand Towel is such a fun project to make and the perfect way to welcome your guests!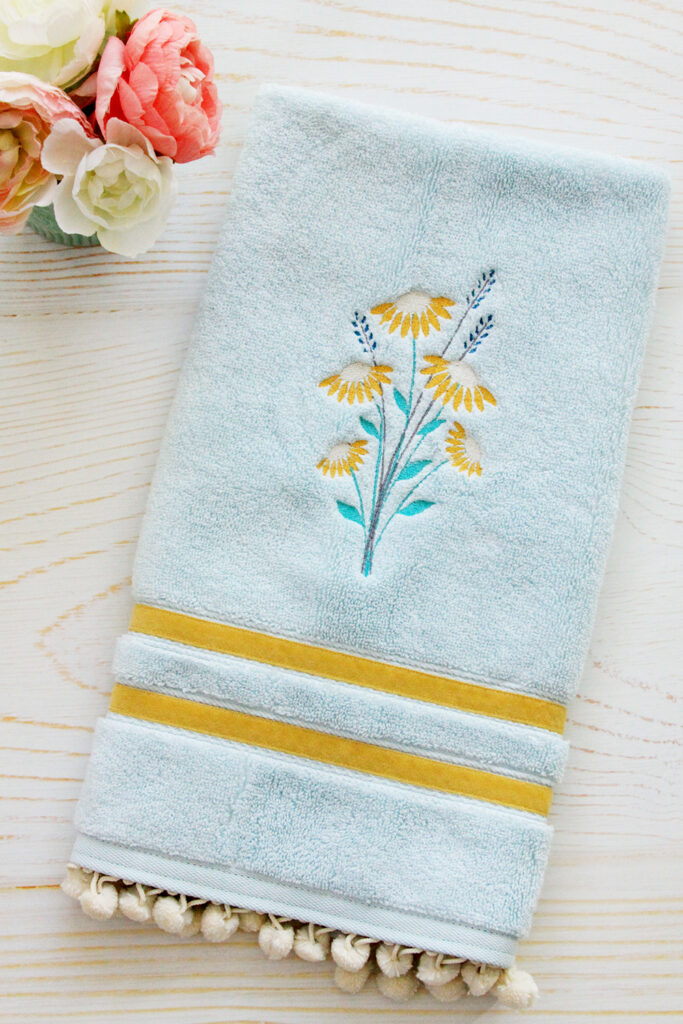 I've always loved the look of vintage towels – with the pretty florals and almost velvet look they had. I'm so excited that stores are finally making fun towels again. But that doesn't stop me from making my own sweet vintage inspired towels!
This was super easy to stitch up – I used my Baby Lock Flourish II to embroider the flowers and then I embellished it up with some velvet ribbon and pom pom trim (of course!) I love the vintage feel it has.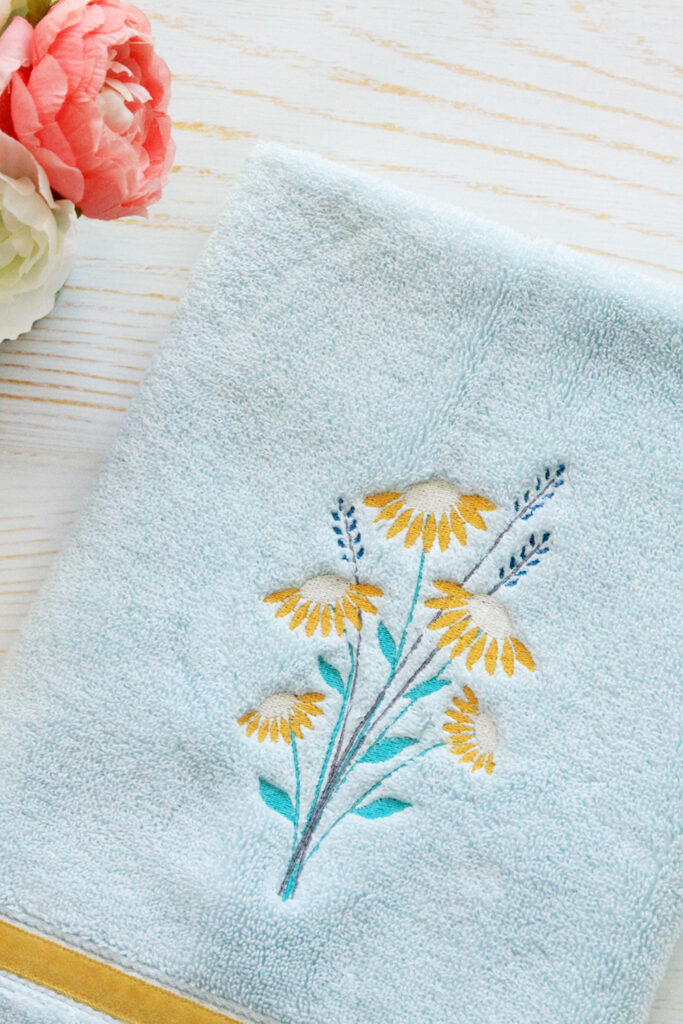 Vintage Daisies Embroidered Hand Towel Tutorial
Materials:
Download the embroidery file and load it in your machine.
Place the Hydro Melt over the towel and hoop the design. Center the hoop on the towel so the center of the design is in the center of the lower half of the towel.
Embroider the design and remove the stabilizer.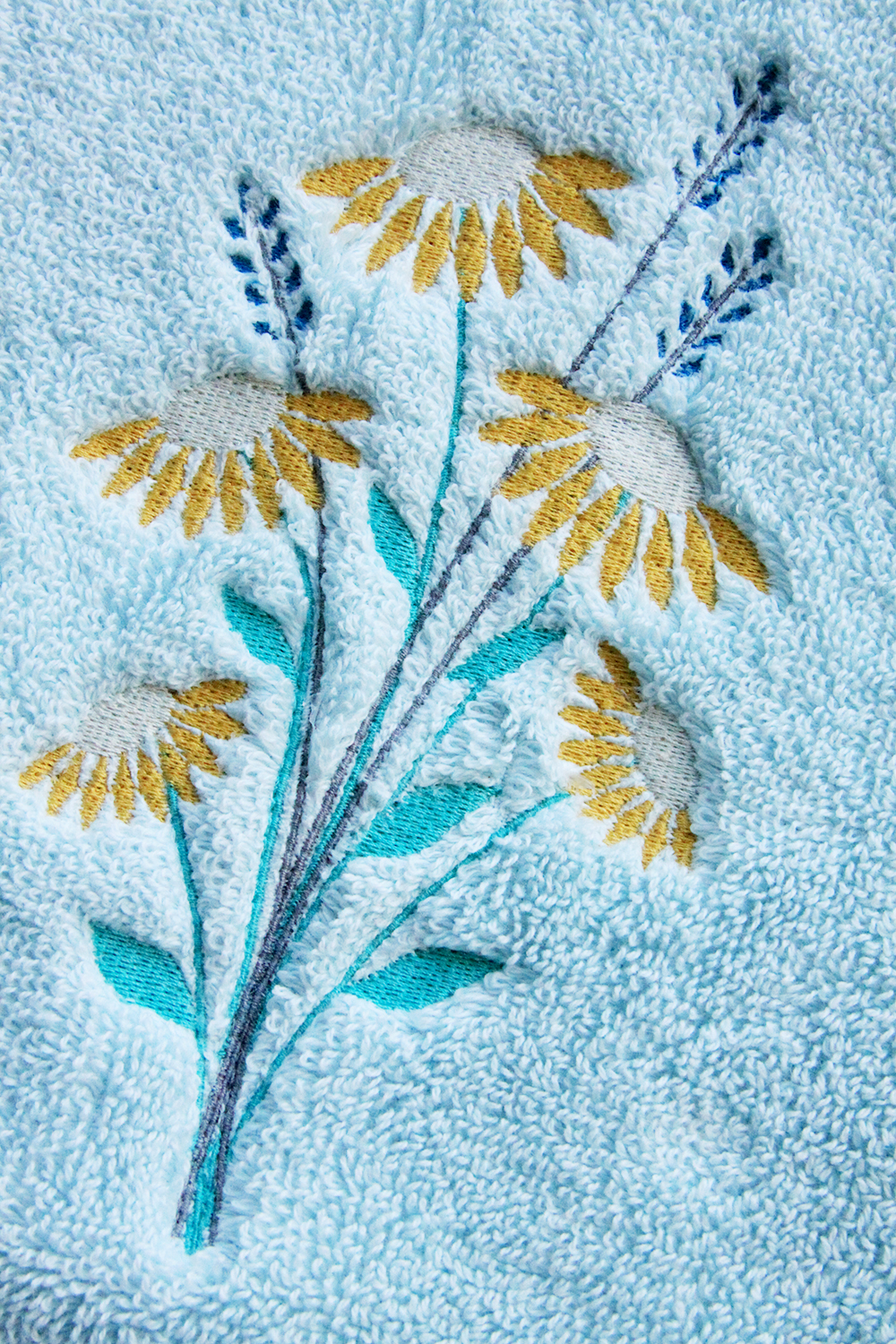 Add your trim to the lower section of the towel. I sewed my velvet ribbon in the sections that were flat.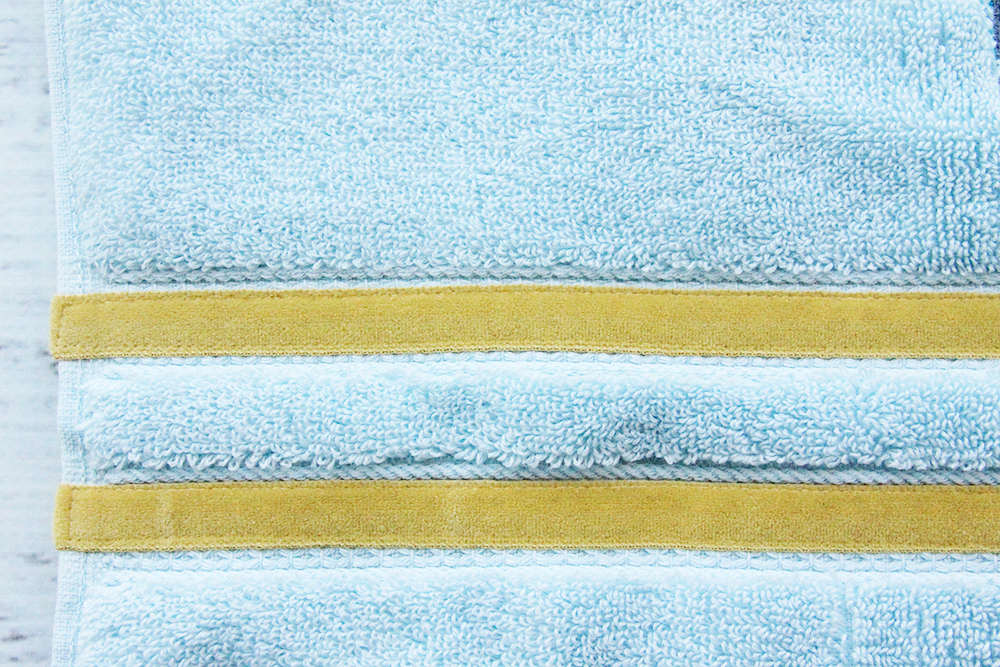 Sew the pom pom trim so the top edging is on the back side of the bottom hem.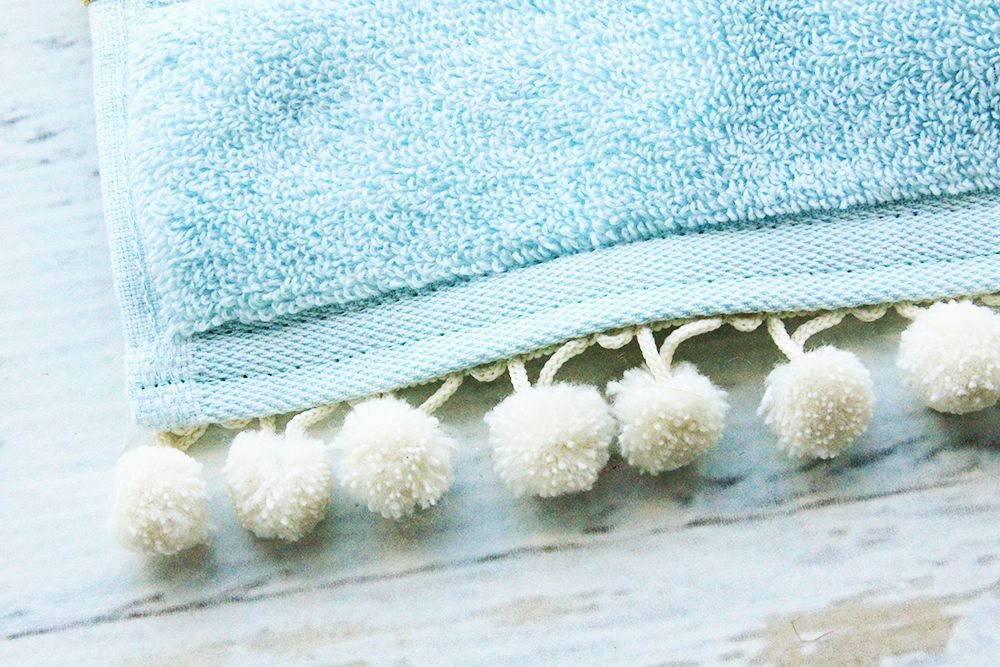 Now you have a super cute little hand towel in almost no time at all!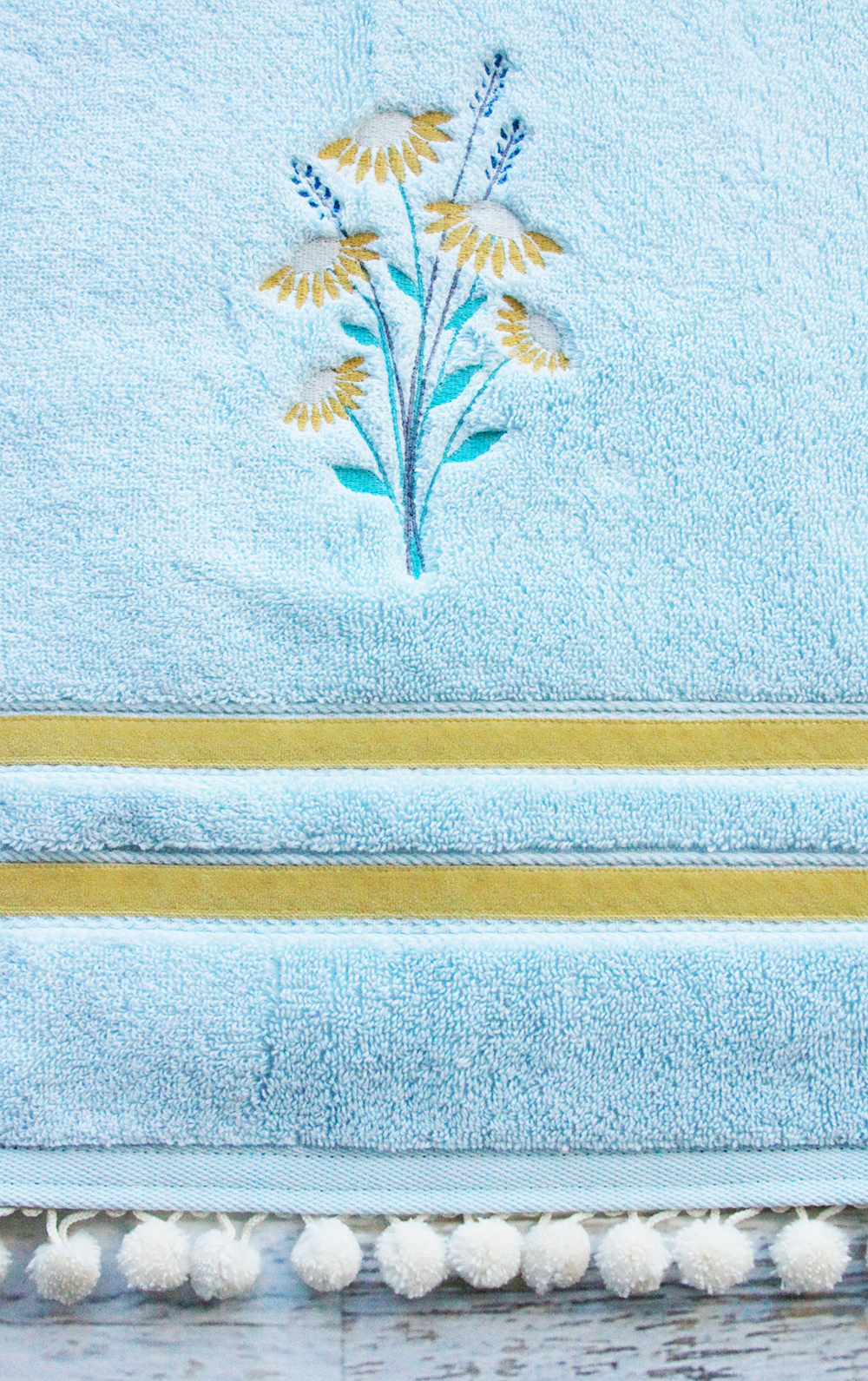 I'd love to see your versions of this or other ways you use the Daisies and Lavender pattern! I think it would be really sweet on a pillow or the back of a jean jacket too!