I can't resist fun pillows – especially if I can change the covers for different seasons and holidays. I usually make square pillows, but I decided it was time to change things up a bit, and so I created this fun, new Tulip Patchwork Pillow as a bench pillow!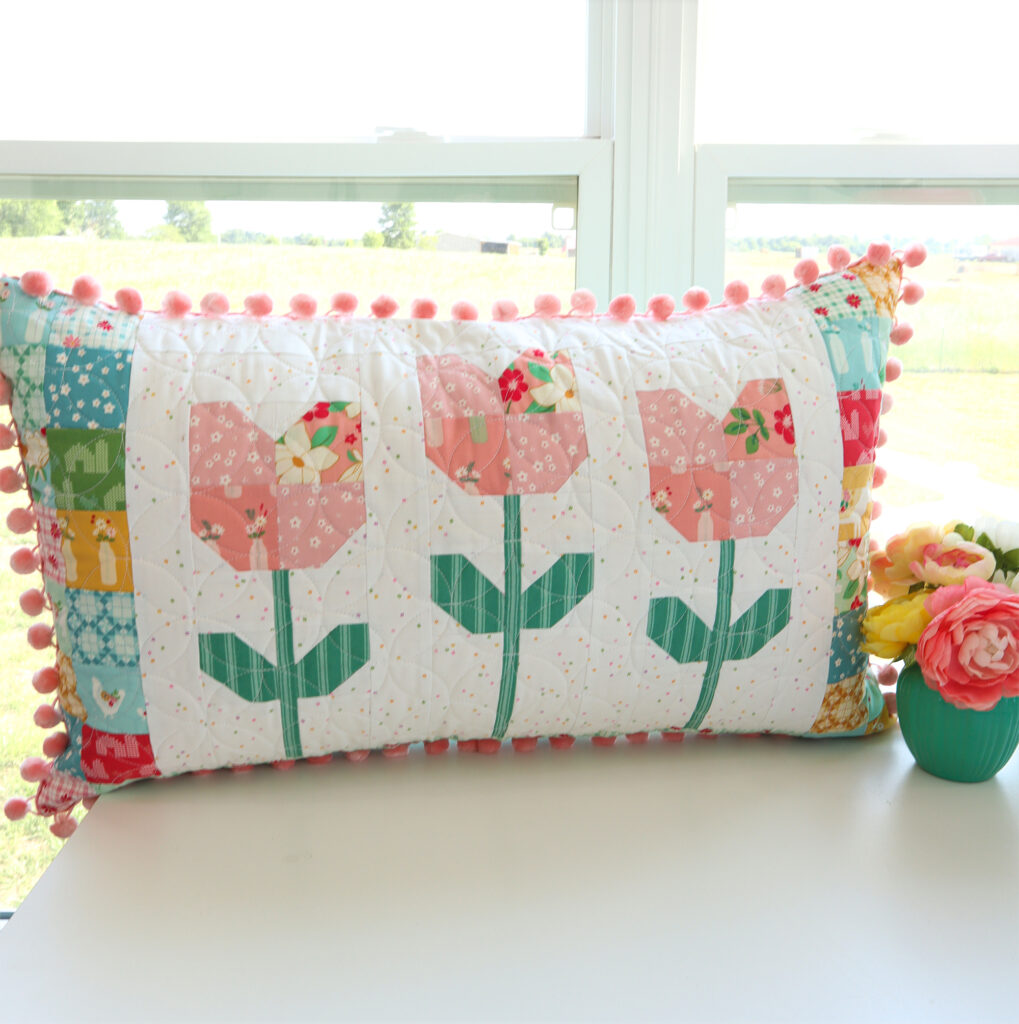 This pillow is so fun to sew up! I made it with my new Sweet Acres fabrics and I love how the colors work together for these sweet flowers and patchwork. It makes such a sweet addition to my little entryway bench!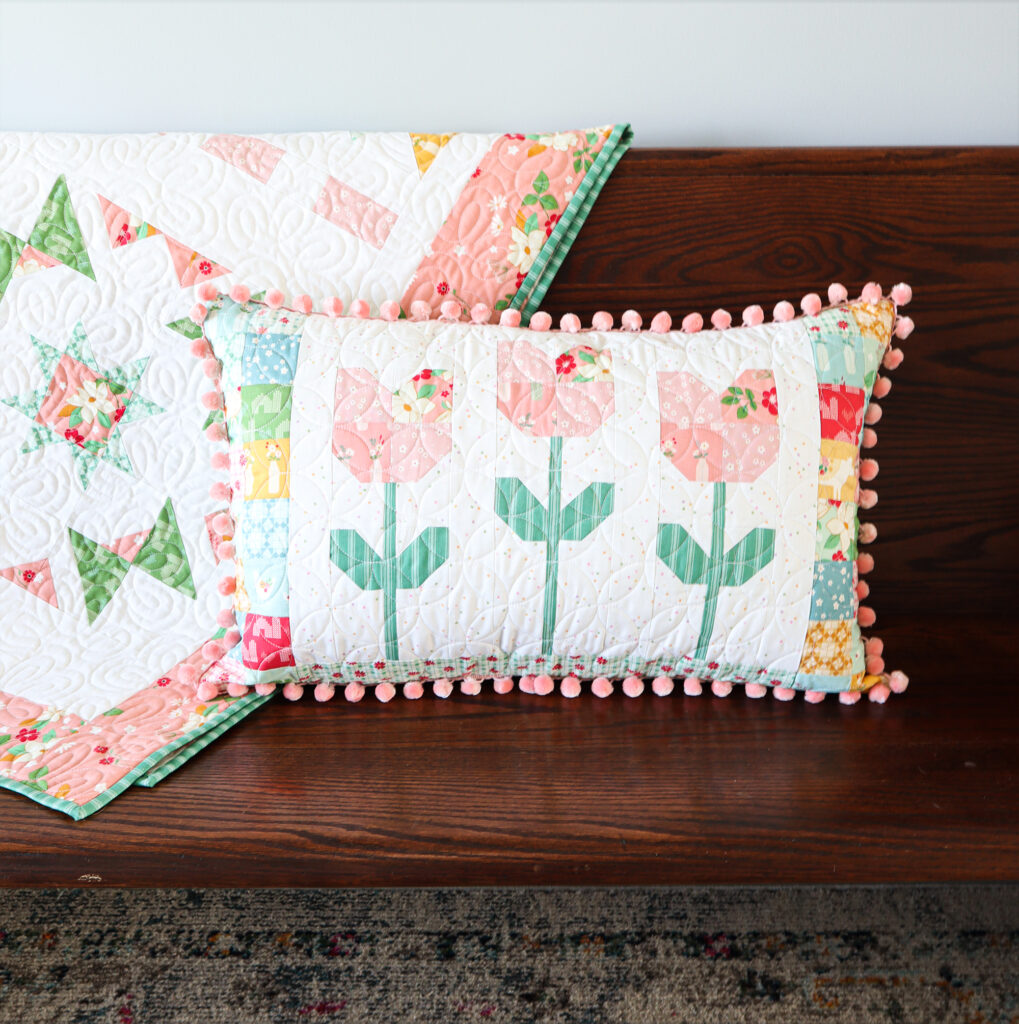 I used some new Olfa tools to make the pillow! They have a really sweet set with a navy blue cutting mat, rotary cutter, and ruler set and they worked perfectly for cutting out the pieces for the pillow.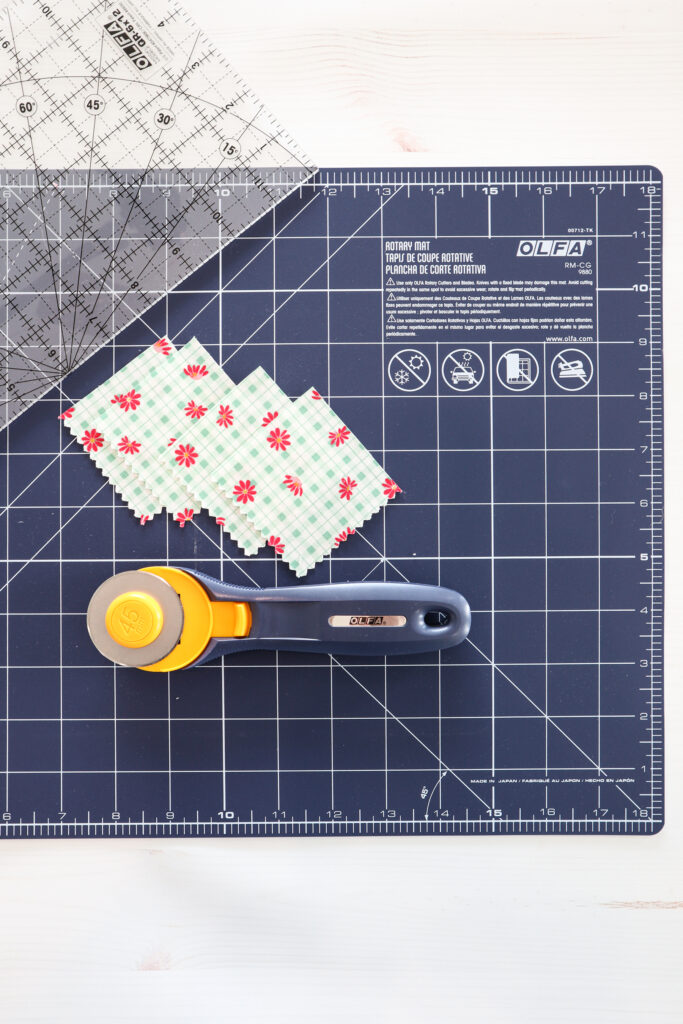 You can find the free pattern on the Olfa website.
You can also read a fun interview about me on the Olfa blog!