I'm so excited to be showing off all the new products in the shop to go with my newest fabric line, Singing in the Rain!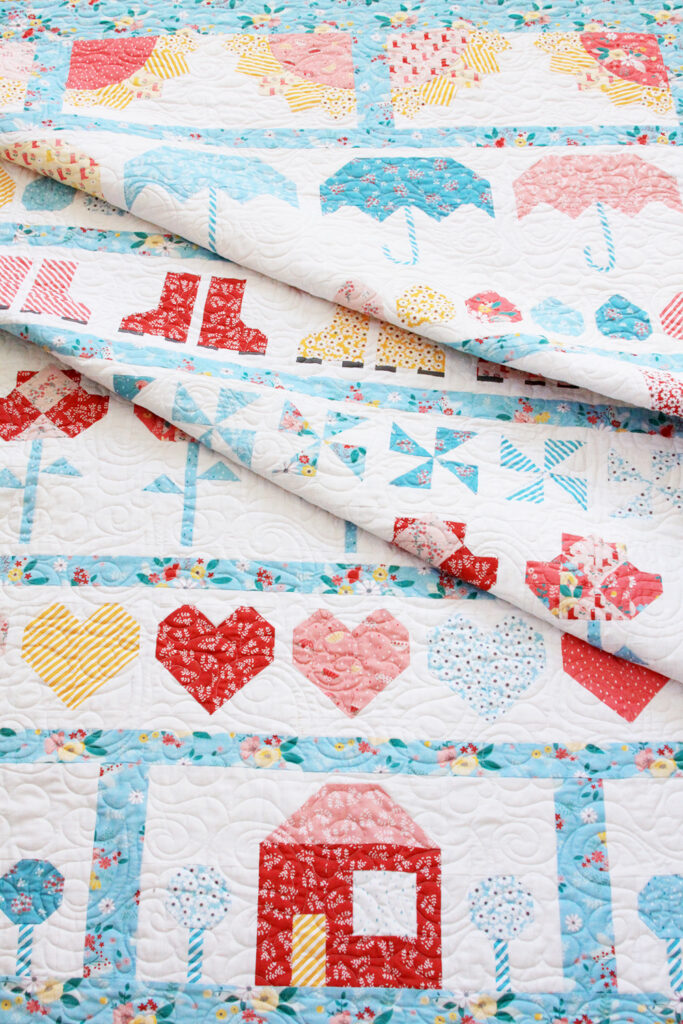 I can't wait to show you everything! There are new needle minders, new quilt patterns, new cross stitch, and even a new sticker. So many fun new things! Plus we're having a sale – details on that at the end of the post!
Fabric is still shipping to stores but I wanted you to have the patterns and other things now so you'll be all set to create when the fabric comes in! So let's dive into all the new things!
Singing in the Rain Needle Minders
There are two new needle minders to go with Singing in the Rain! They are this sweet Floral Umbrella and Rain Boots and this Sunny Daisy Dresden Needle Minder!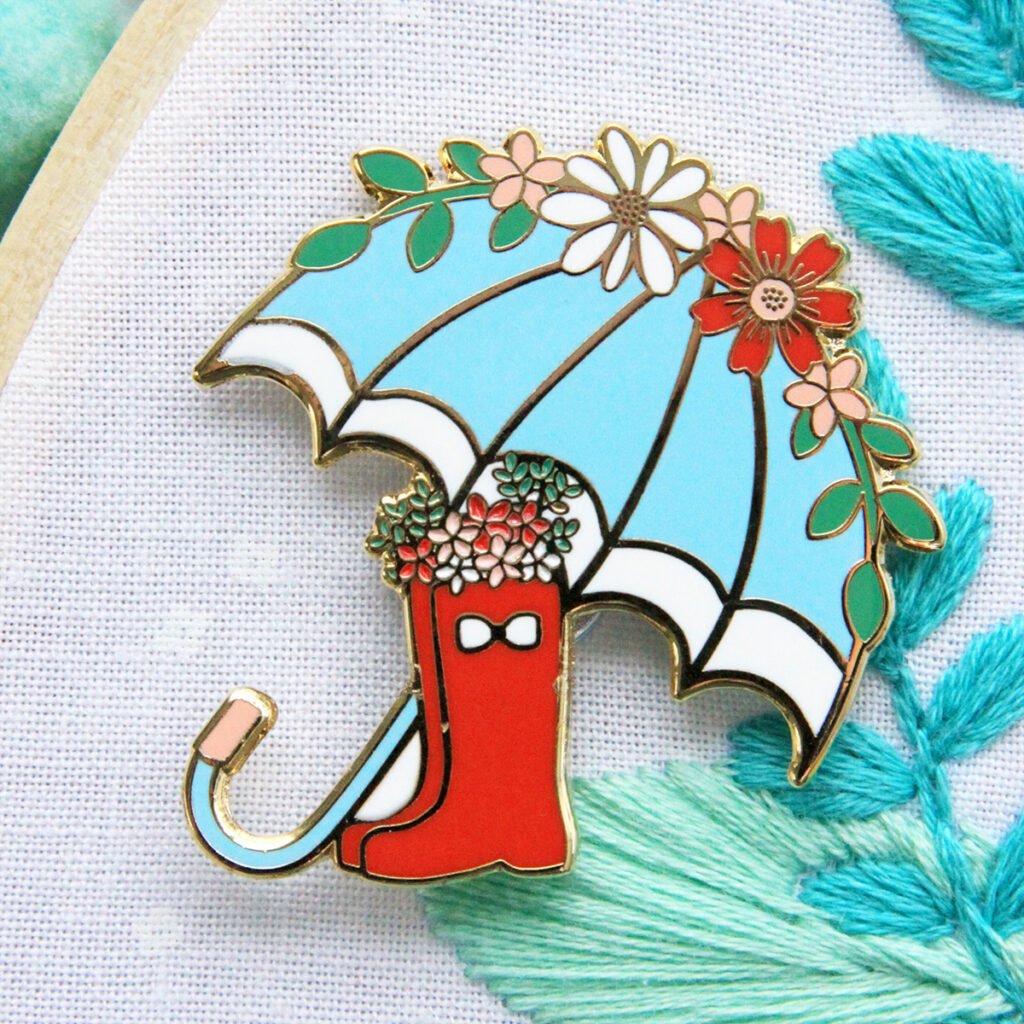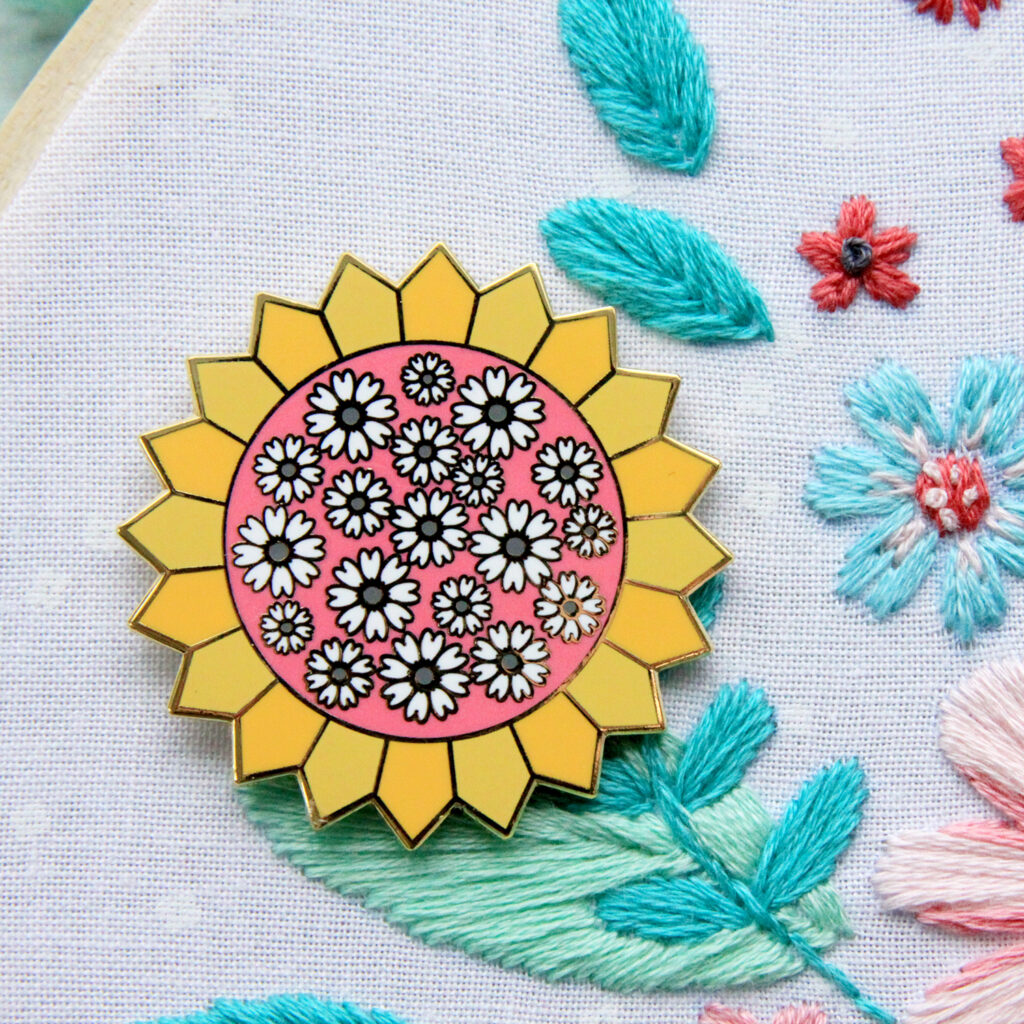 These are both about 1 1/2″ so they're easy to use and perfect for any size stitching project.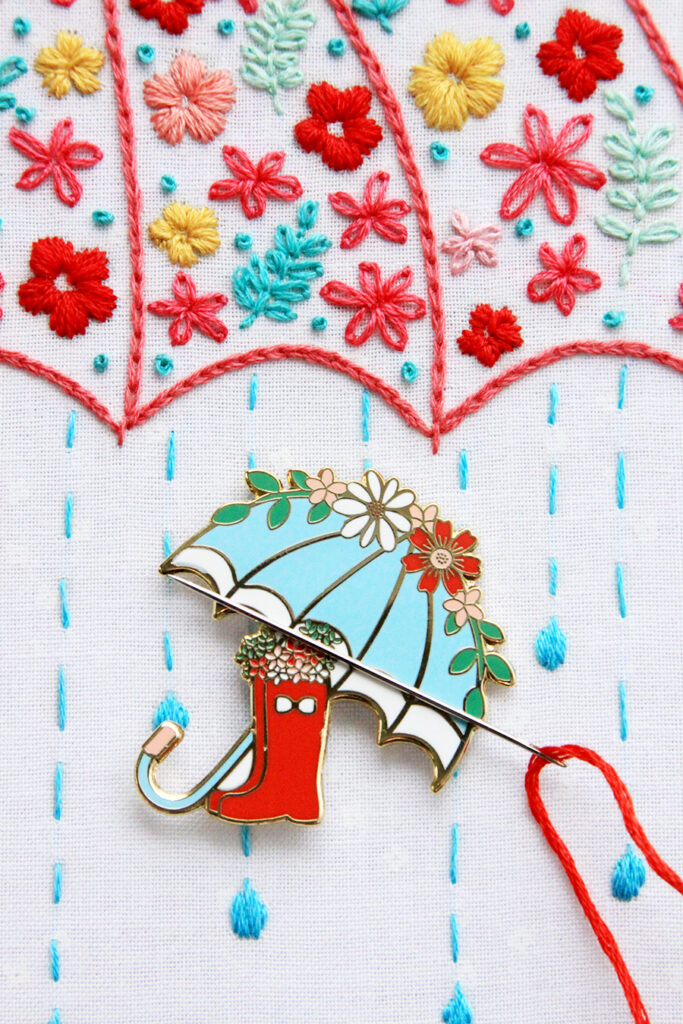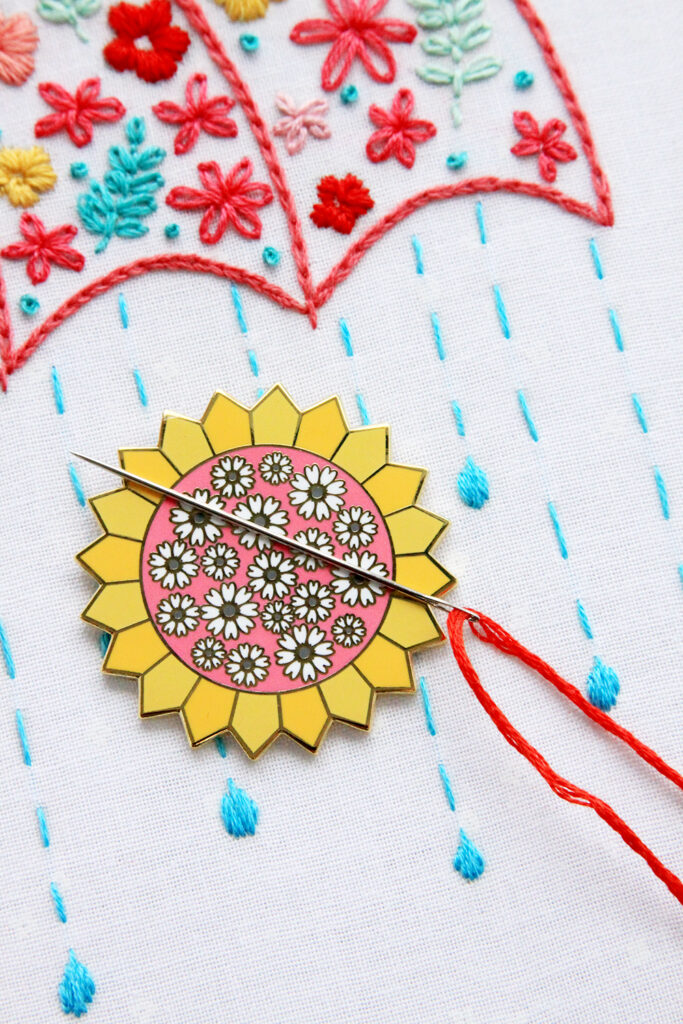 There are three new quilt patterns for Singing in the Rain! The Singing in the Rain Row Quilt, Vintage Stars and Gingham Windows!
The Singing in the Rain quilt is a fun row quilt that has sweet different designs on every row! We'll be doing a sew along with this quilt at the end of April so watch for the first info on that later in the week!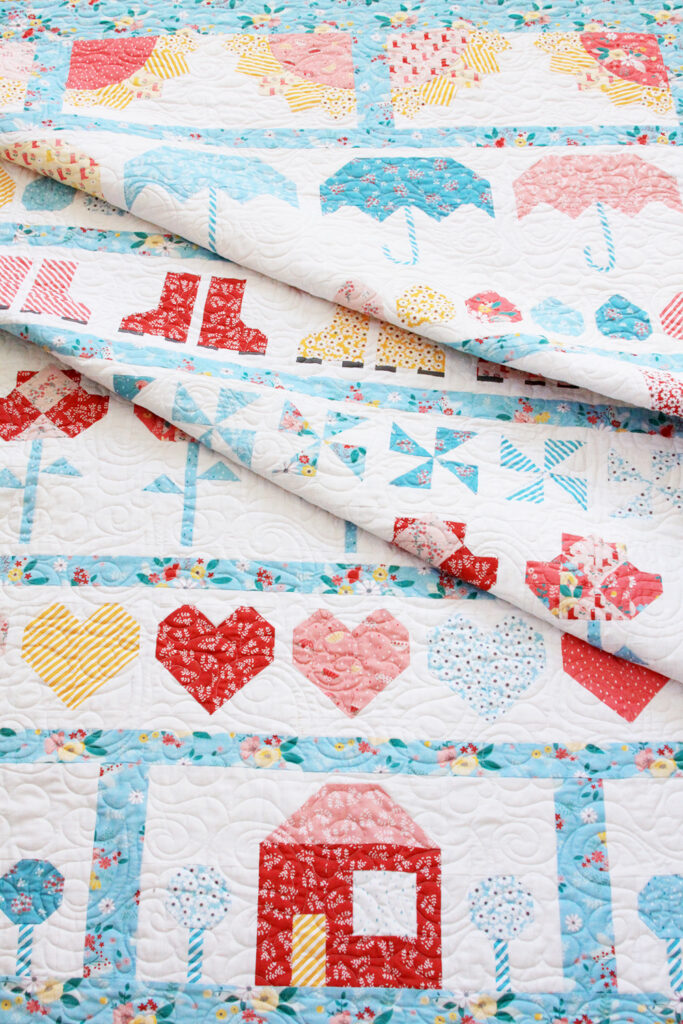 The second quilt releasing today is the Vintage Stars Quilt! This quilt is designed to work with my Acrylic templates though it comes with paper templates if you prefer that. It's super fun to sew up!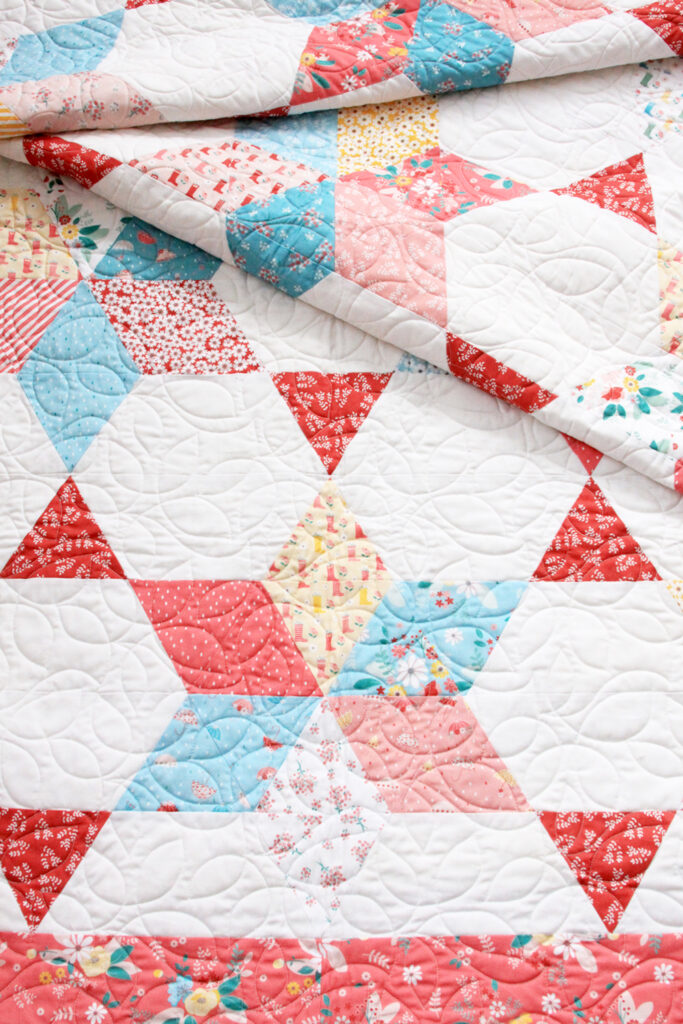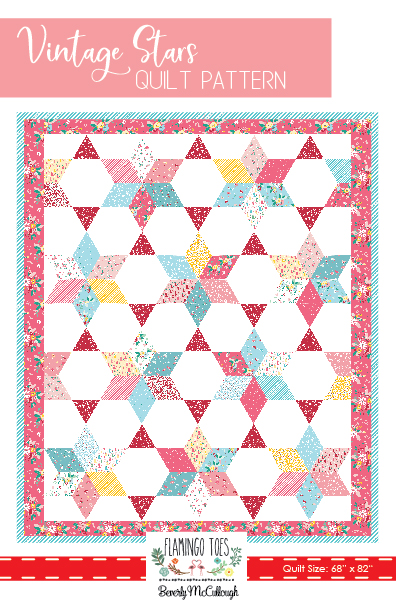 The third quilt pattern releasing today is the super fun Gingham Windows pattern! It's a great pattern for showing off your favorite fabrics and it's perfect for beginners or a quick quilt for experts!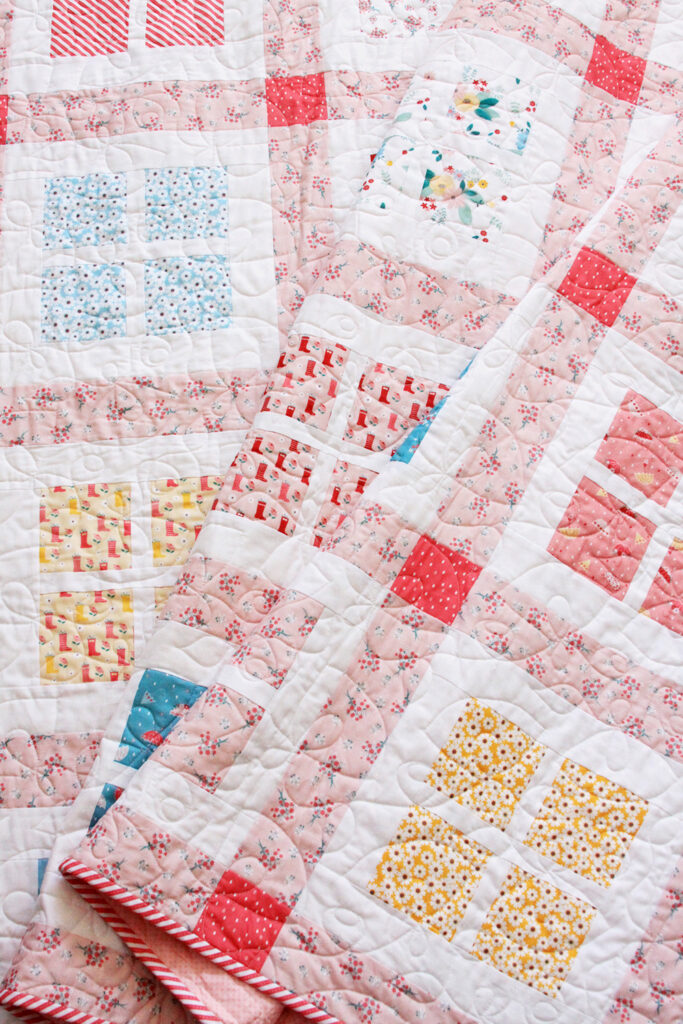 To go along with the new quilt patterns I have a fun new Singing in the Rain Cross Stitch pattern!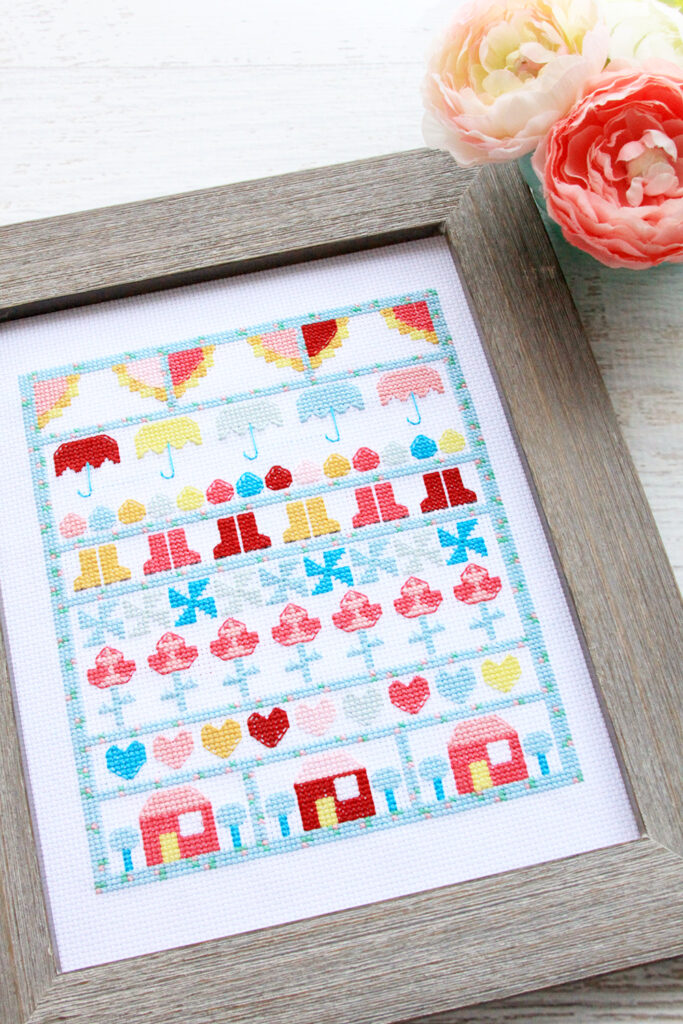 This sweet version of the Singing in the Rain quilt is so fun to stitch! I love each little row and the fun floral border. Both versions of the pattern are in the shop now – the PDF is available right now and the Paper version is a PREORDER and will ship March 23!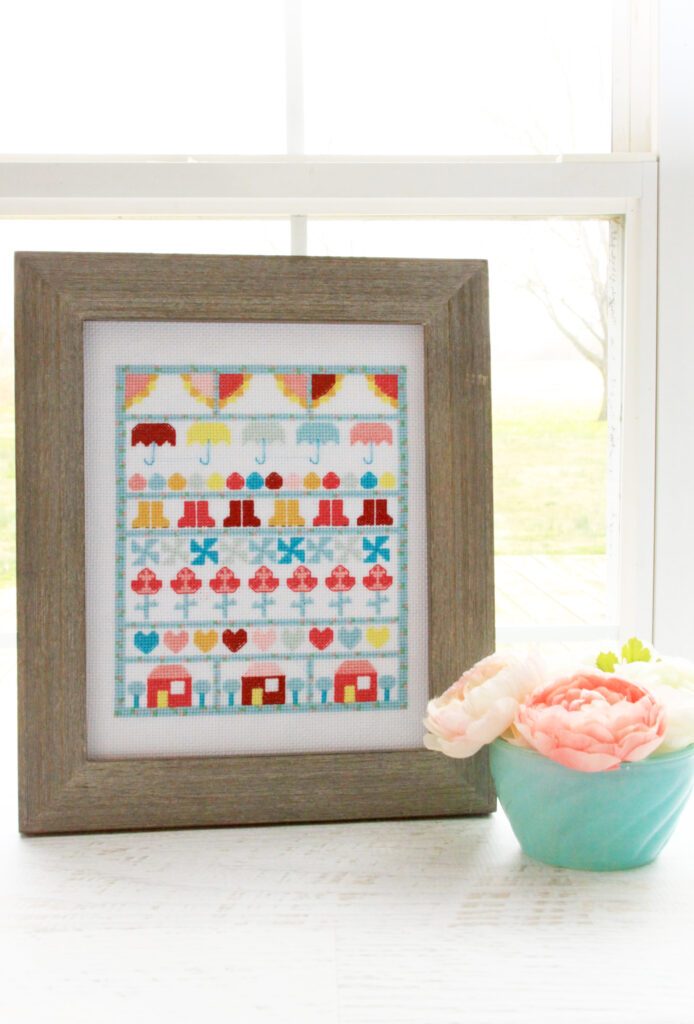 There's a fun new little sticker in the shop to show off your fun Singing in the Rain style!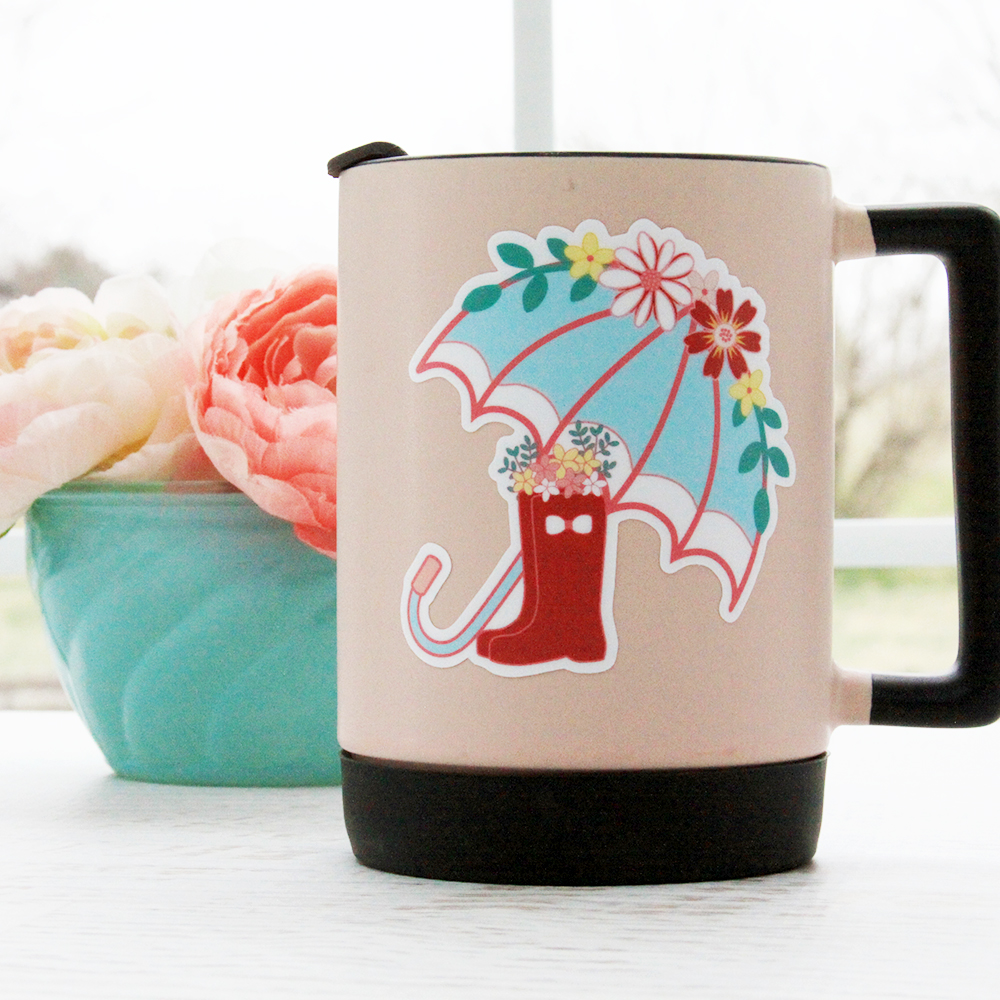 There will be new embroidery patterns coming soon too! I wanted to get these to you ASAP though, especially with the things going on right now and the fact that we're all staying home right now! :)
To celebrate all the new things I'm doing a 20% off sale on the whole shop!!
Enter the code STAYHOMEANDSEW at checkout for the discount! Sale ends Thursday 3-19 at midnight!
I can't wait to hear what you think of everything!!