Last week I was able to attend Spring Quilt Market in Kansas City, MO to show off my next fabric collection with Riley Blake Designs! It's called Rose Lane and it's full of pretty vintage florals with a garden theme – and it has sweet little cats too!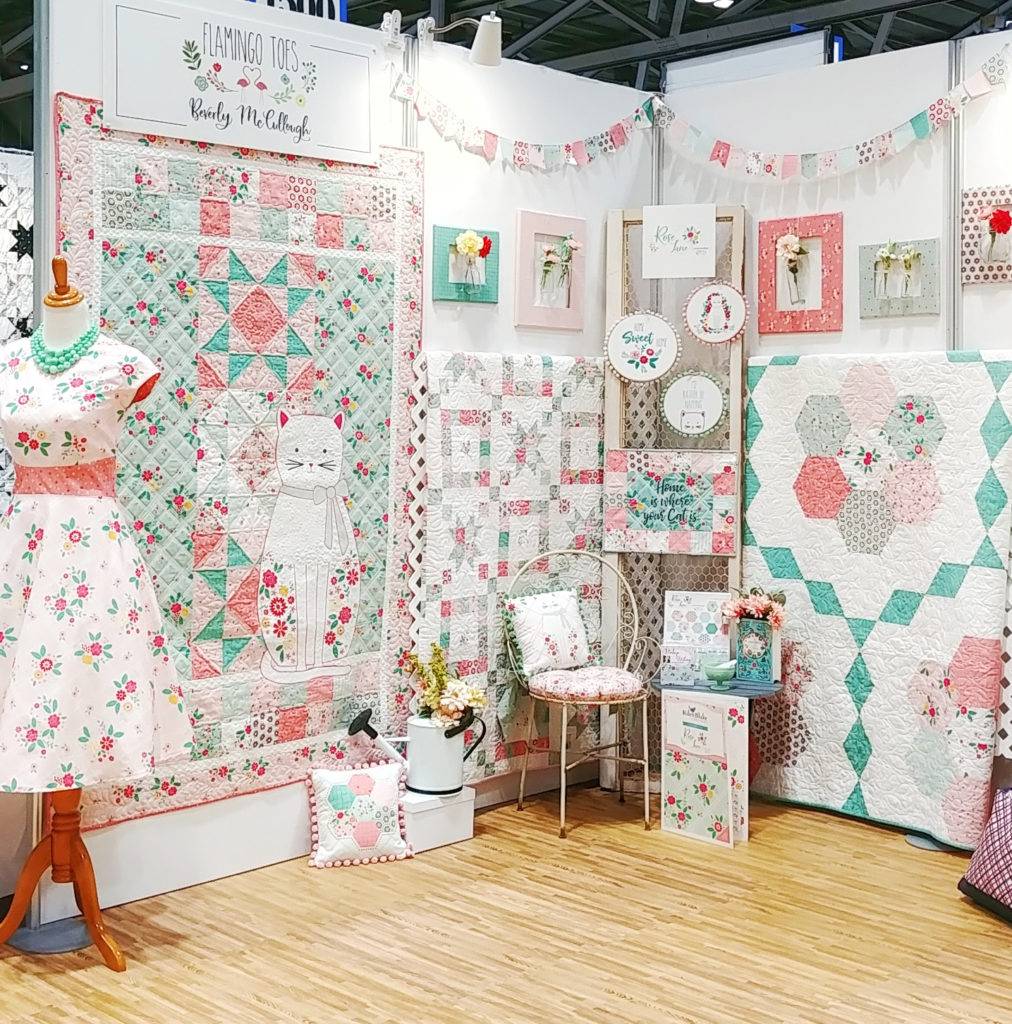 This collection has a soft color palette – with shades of pink, rose, mint and green. And of course lots and lots of flowers!
One of the things I'm most excited about this fabric line is the panel that will be a part of the collection! The panel will have the large cat appliqued on the quilt on the left, three small pillow or mini quilt panels and three embroidery designs – all ready for stitching!
Let me show you the quilts that will be released along with the collection! The first is called Daisy's Garden. It's a vintagey patchwork quilt with a large floral cat applique!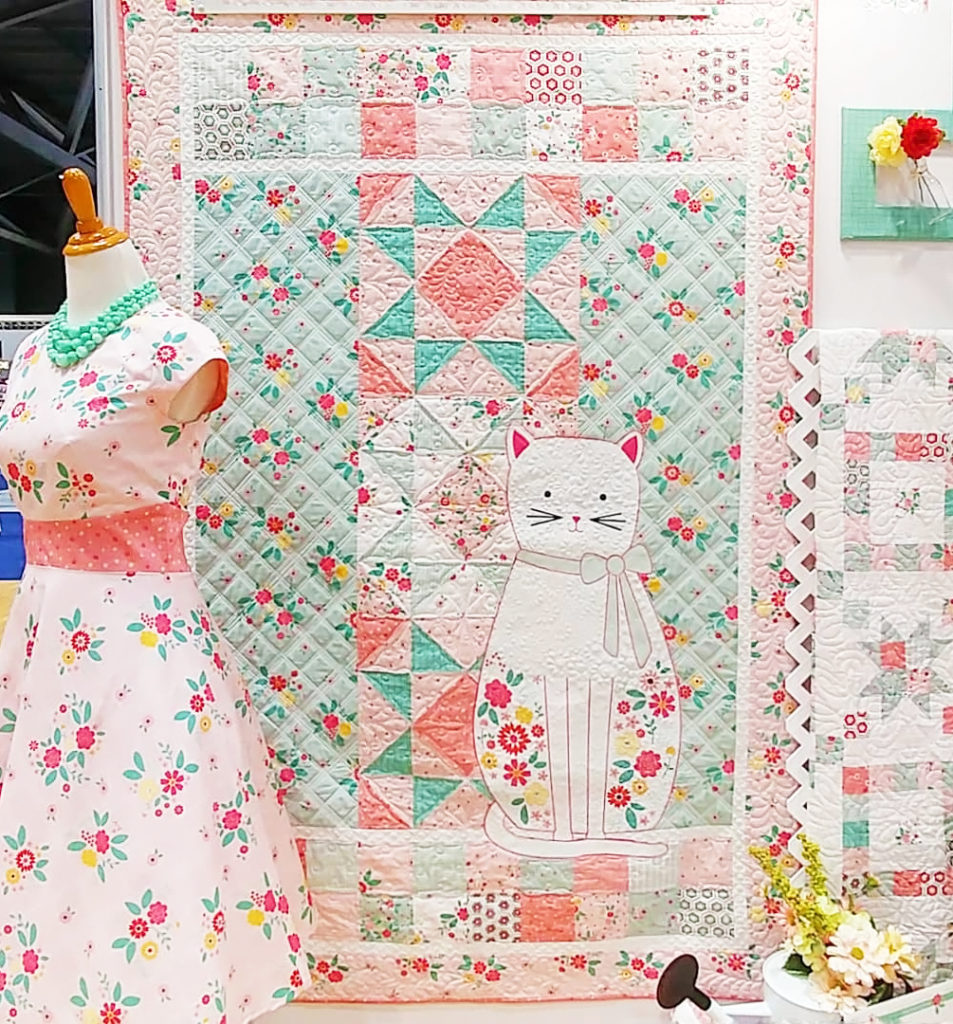 The gorgeous quilting was done by Carol Ann McCandless. The dress pattern is New Look 6447.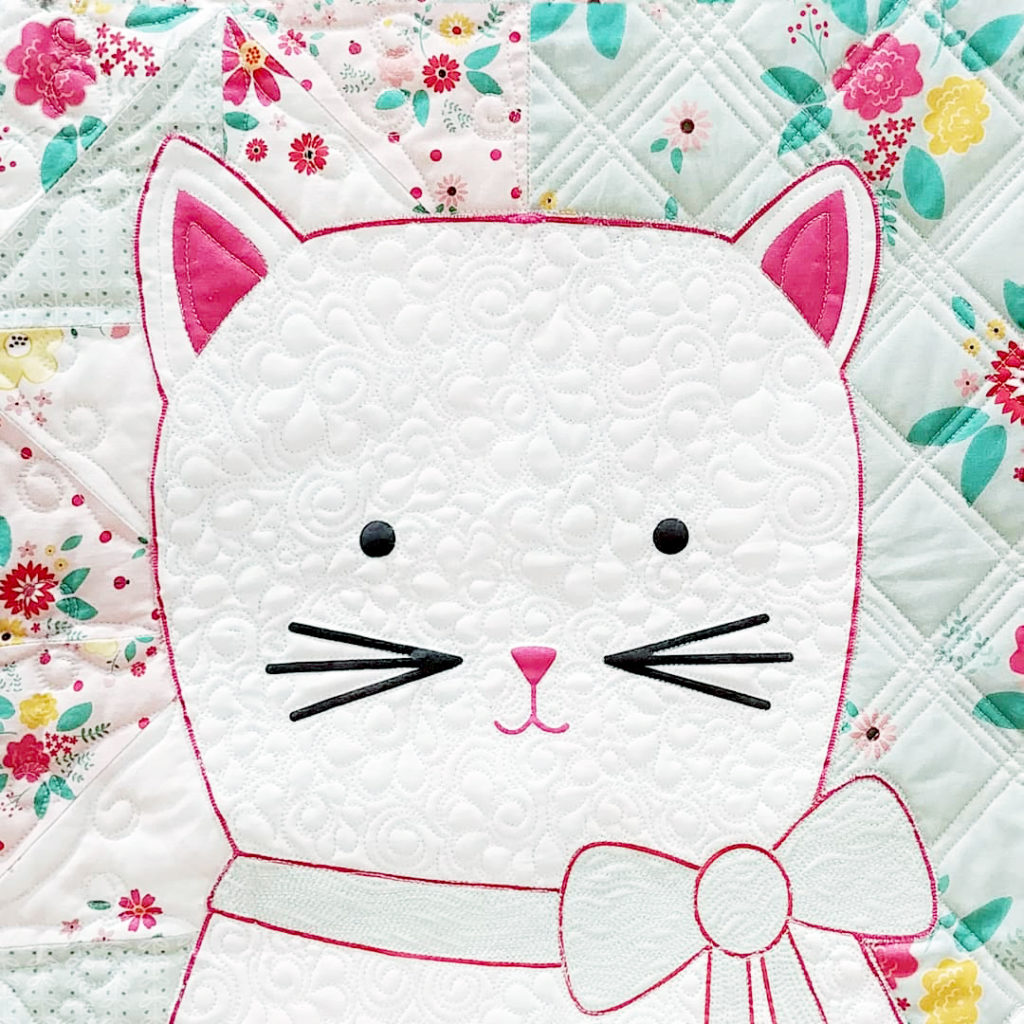 This quilt is called Windows to the Garden and it's perfect for 2 1/2″ strips!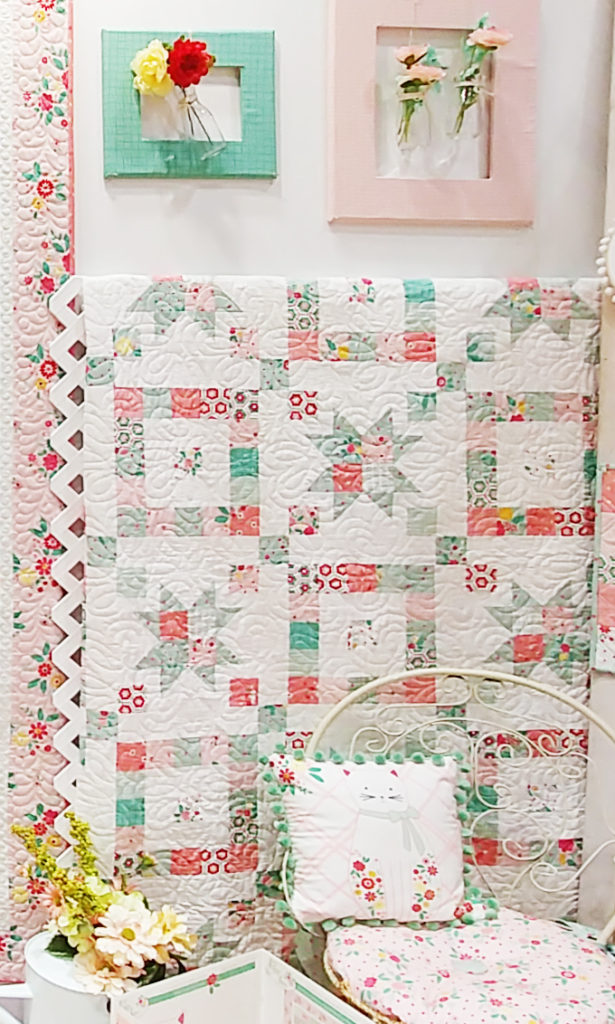 The third quilt in the booth is my Vintage Garden quilt! It's an oversized Grandmother's Flower garden quilt and it is sooo much fun to sew up! This one is fat quarter friendly too!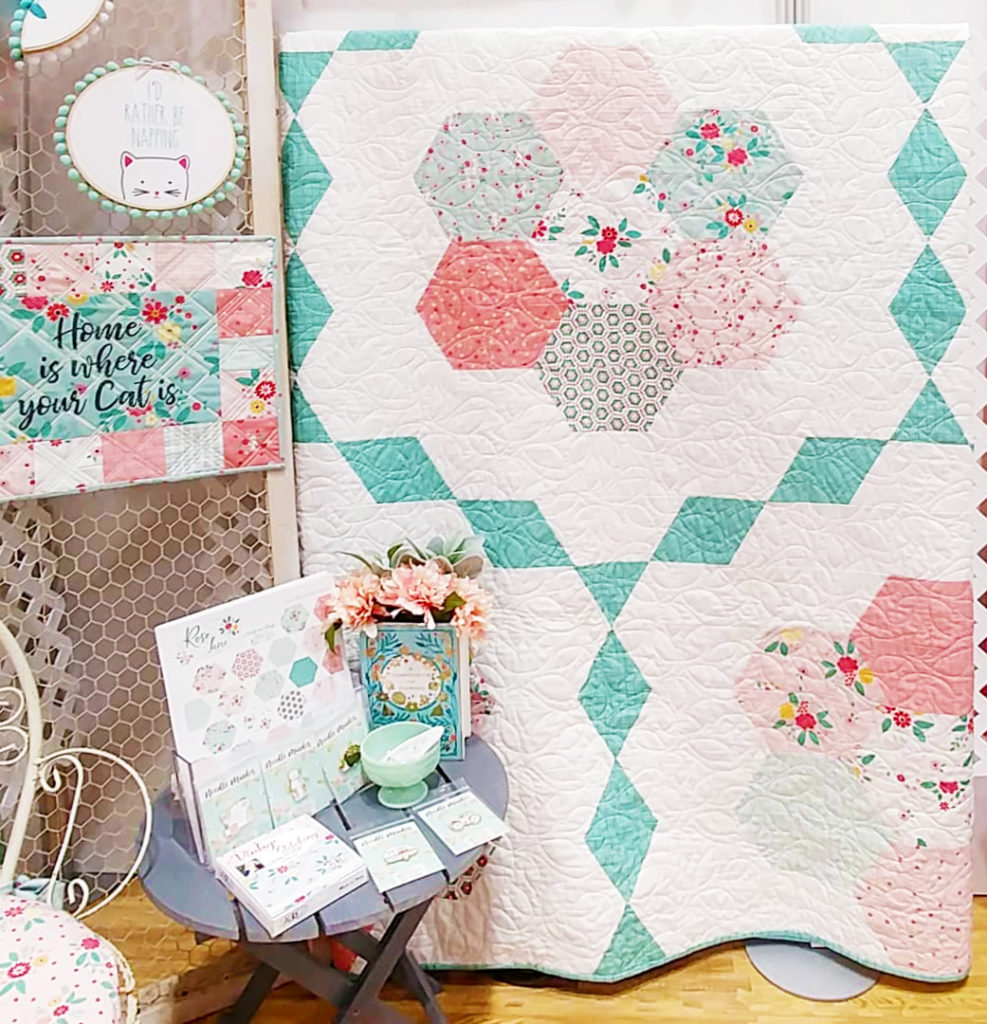 The quilt patterns will be out in August, just before the fabric so you can be all ready to sew when the fabric is released in September!
The embroidery designs are on the panel and so you can just pick up your floss and start stitching! When the fabric is released I'll post the stitch guides and floss colors here!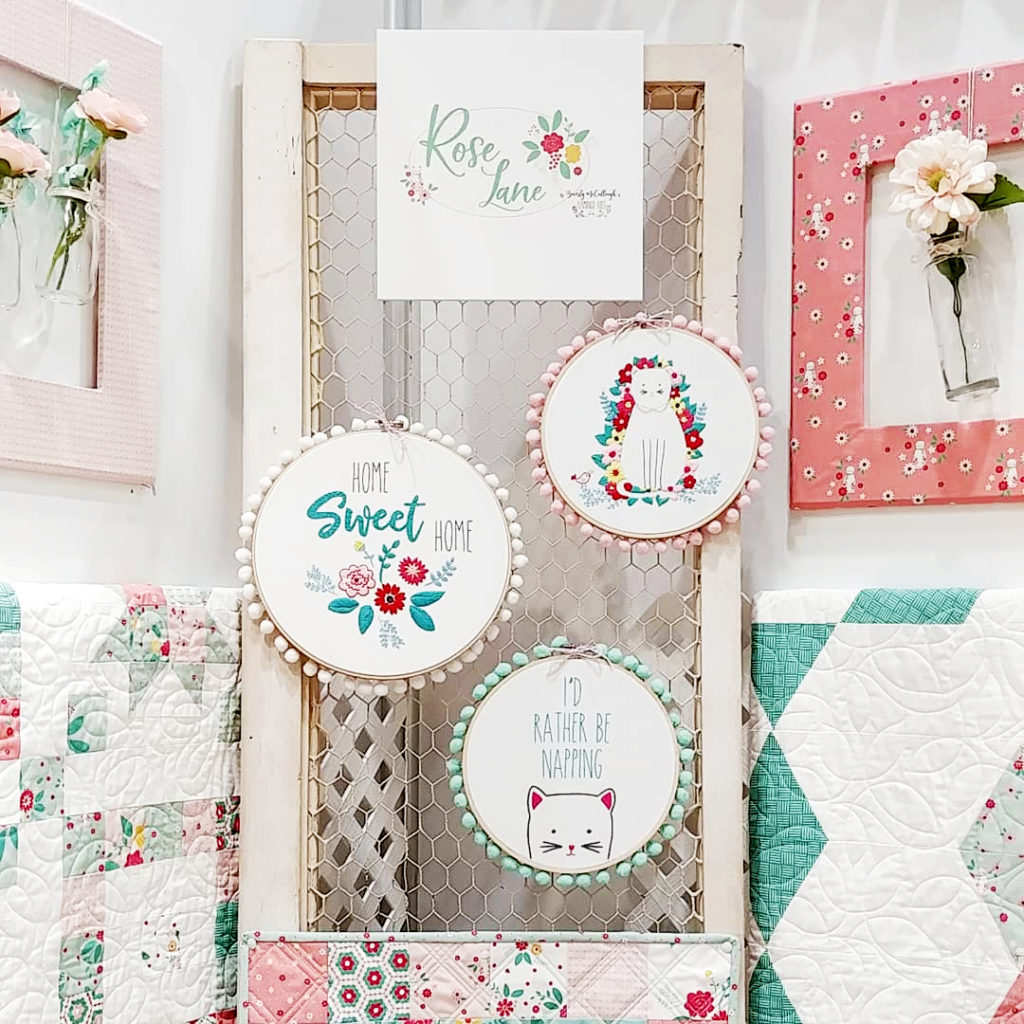 I also released my first thread collection with Aurifil Threads at Market! It's called Vintage Stitching. (affiliate link) It's a mix of their 50wt thread and 6 strand embroidery floss. It's perfect for stitching up Rose Lane but the colors go great with so many of my projects! You can find it at the link above, but it will be in my shop soon! I'll have more info on the colors in the next couple of weeks.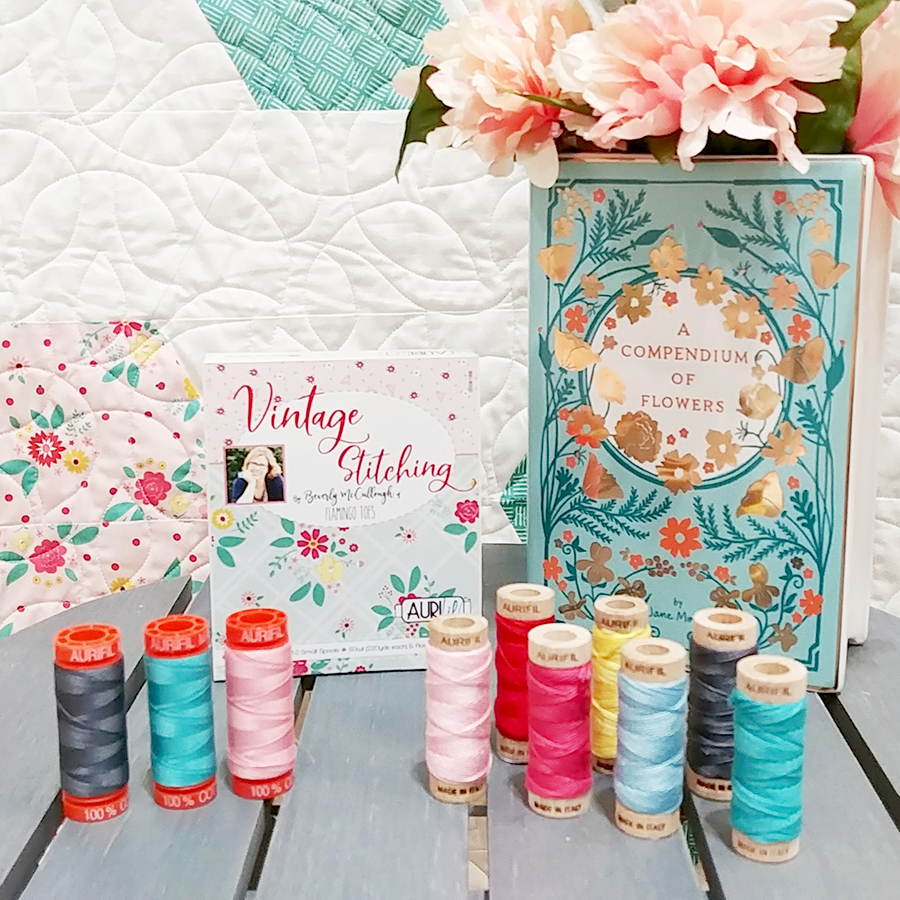 I was also so fortunate to have a couple projects displayed in the Aurifil Booth! They showed off my Vintage Embroidered Doily Pillow and the X's and Bows Quilt!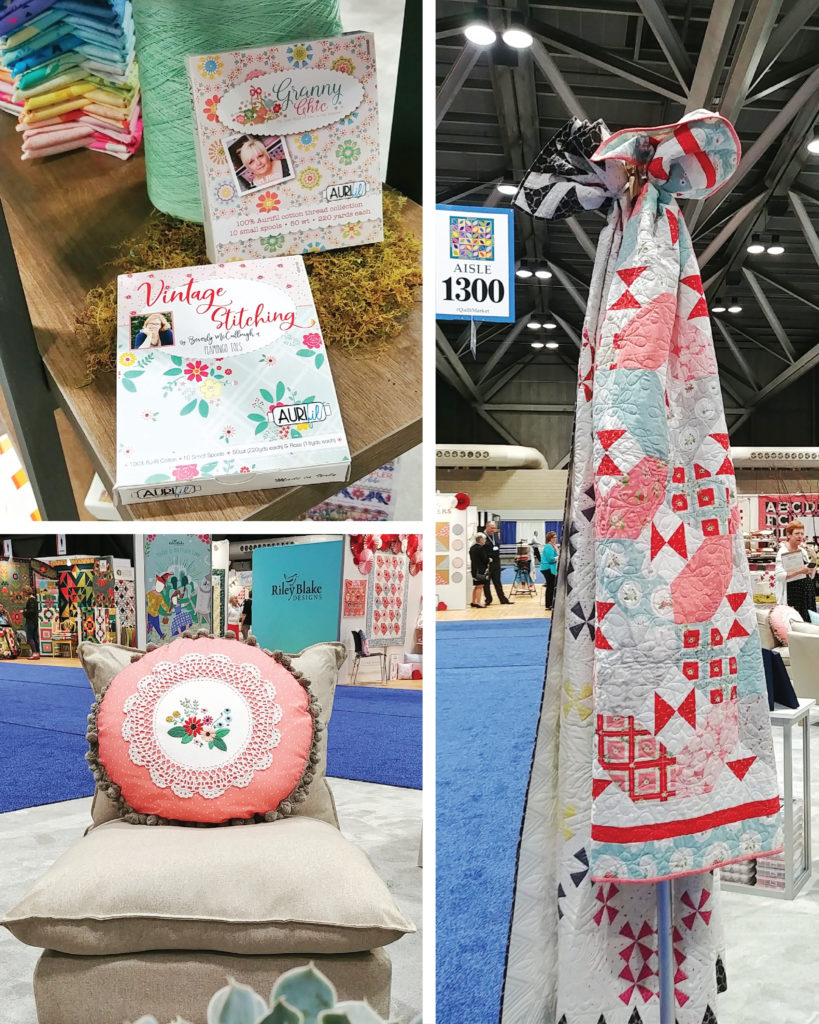 I also ran into several friends at market!! Here I am with Jenny and Misty Doan, Eleanor Burns and Michele Muska!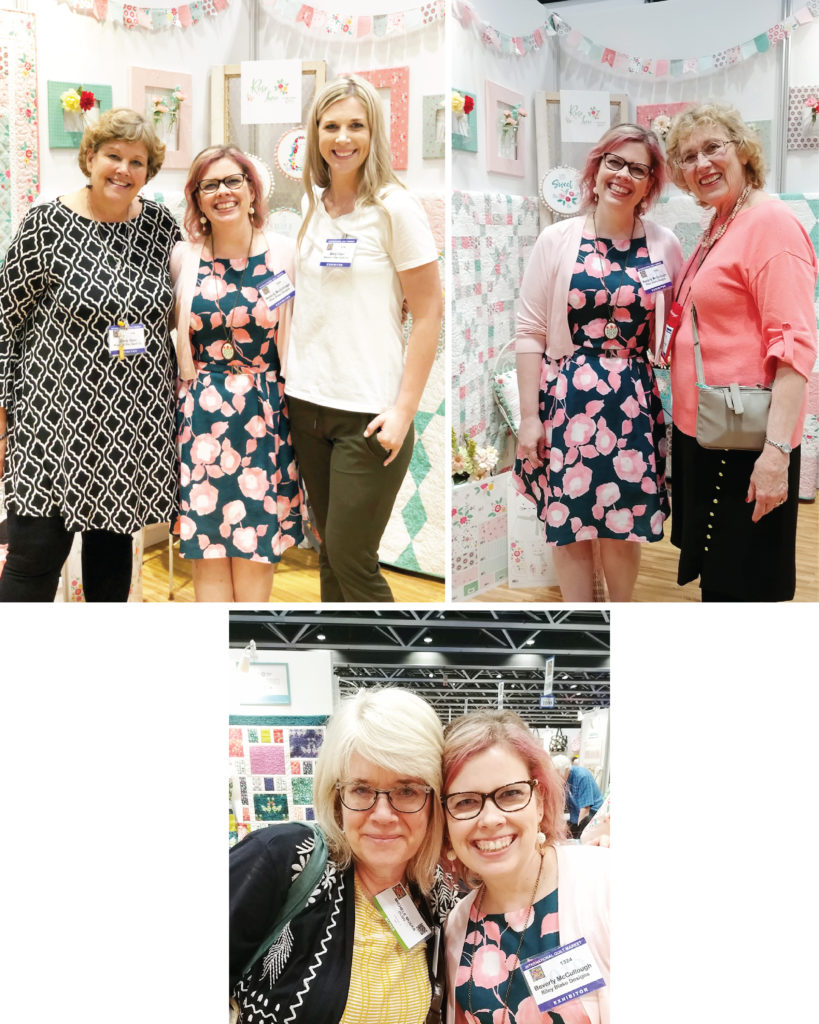 I was also so priveliged to share a booth with Amy Smart from Diary of a Quilter! Her newest line Sugerhouse Park is coming out in October and it is amazing!!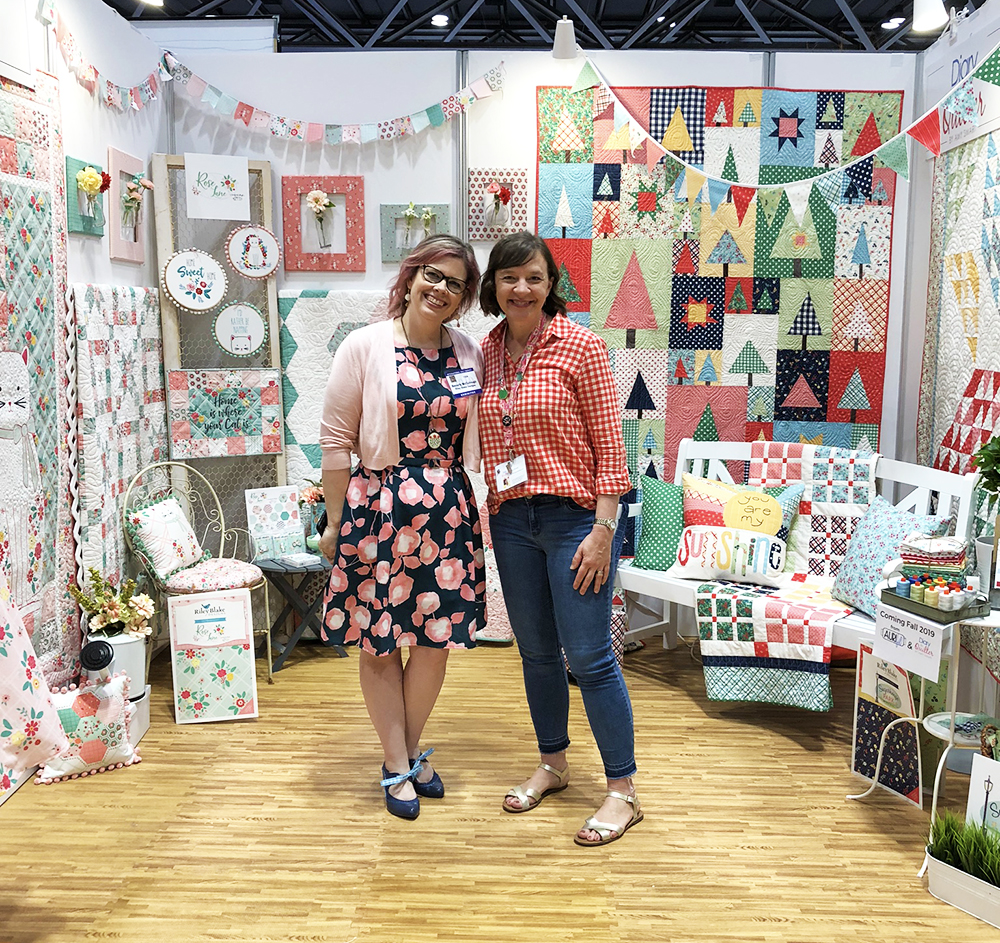 I really feel so priveleged to be a Riley Blake designer!! These women are so talented – it's such an inspiration being with them!!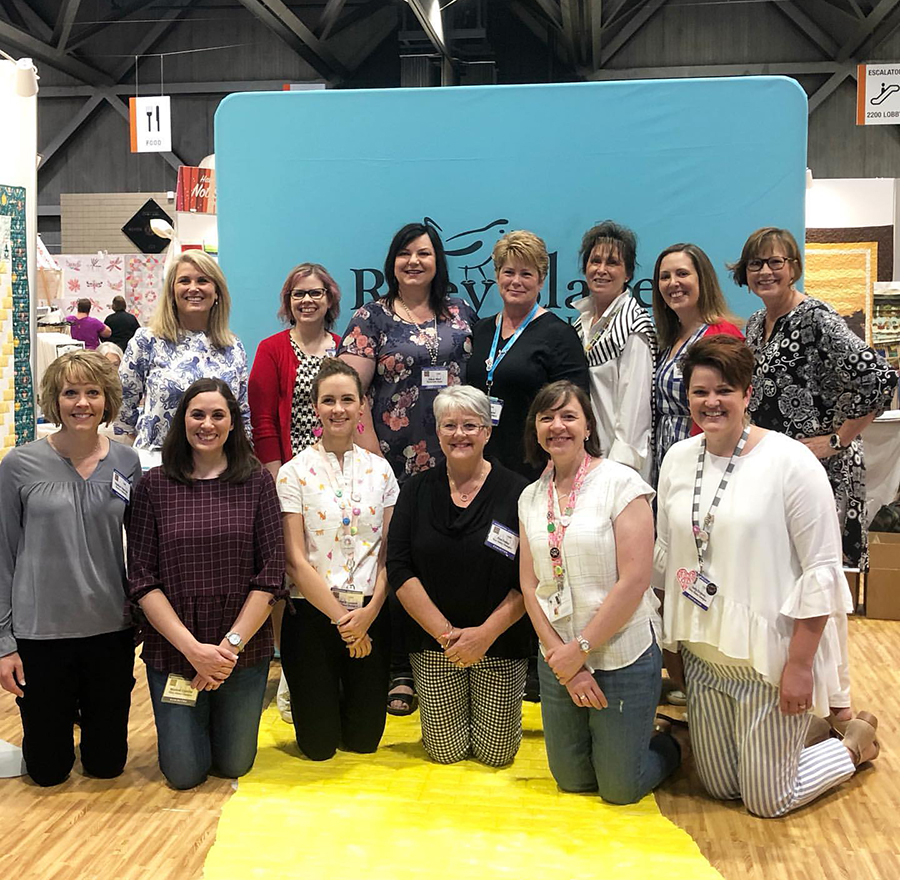 I hope you love Rose Lane!! If you have any questions let me know and I'll answer them in the comments. Look for it in stores in September and if you want it in your local quilt shop, make sure to ask them to order it!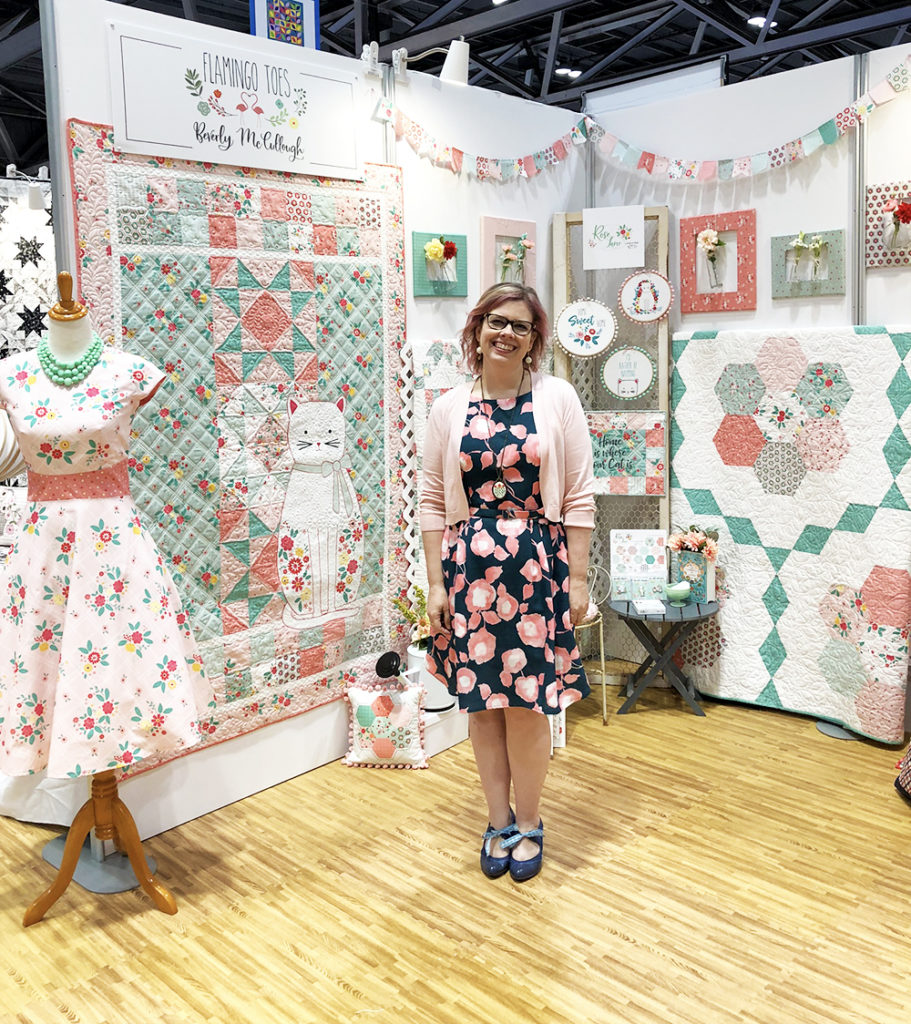 Thank you so much!! I wouldn't be able to do this without all your encouragement and support!