Last fall I had a blast sewing up the blocks for the RBD Building Block Challenge Quilt. It's been super busy and I haven't had a chance to put together the whole quilt until this Spring! It's been sitting and waiting for quilting and so I thought it was the perfect quilt to start off on my new Baby Lock Regalia!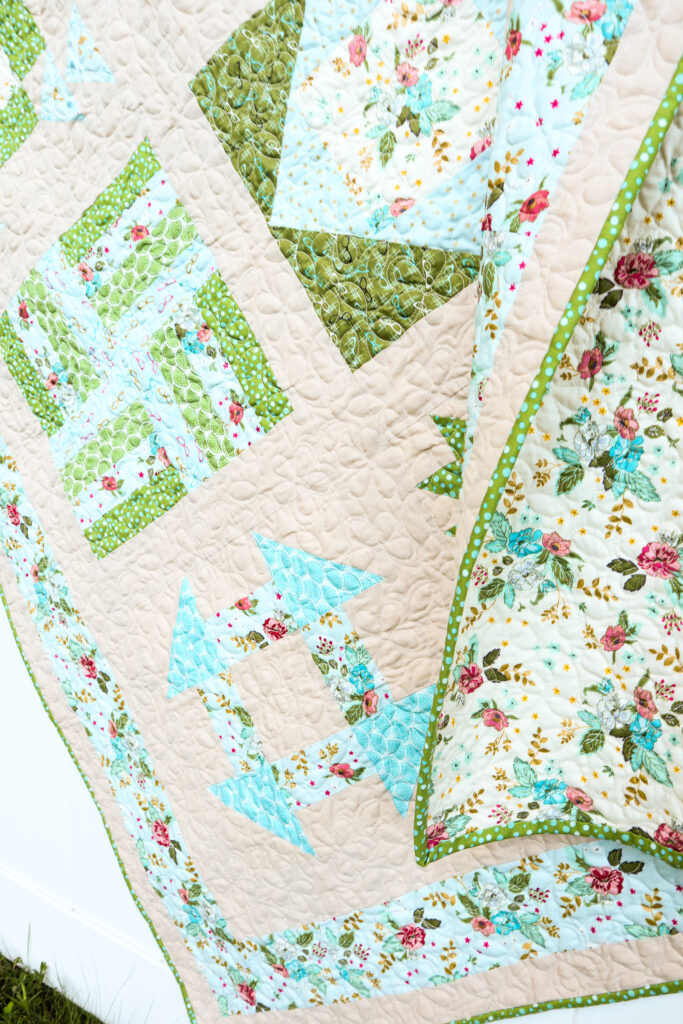 The Riley Blake Building Block Challenge Quilt was a fun sew along made up of nine blocks teaching several different quilting skills! The patterns are all free and there are videos for each block as well. You can see all my Building Block Challenge Quilt blocks here. I made up the blocks in my Stardust fabric with a Riley Blake natural linen as the background.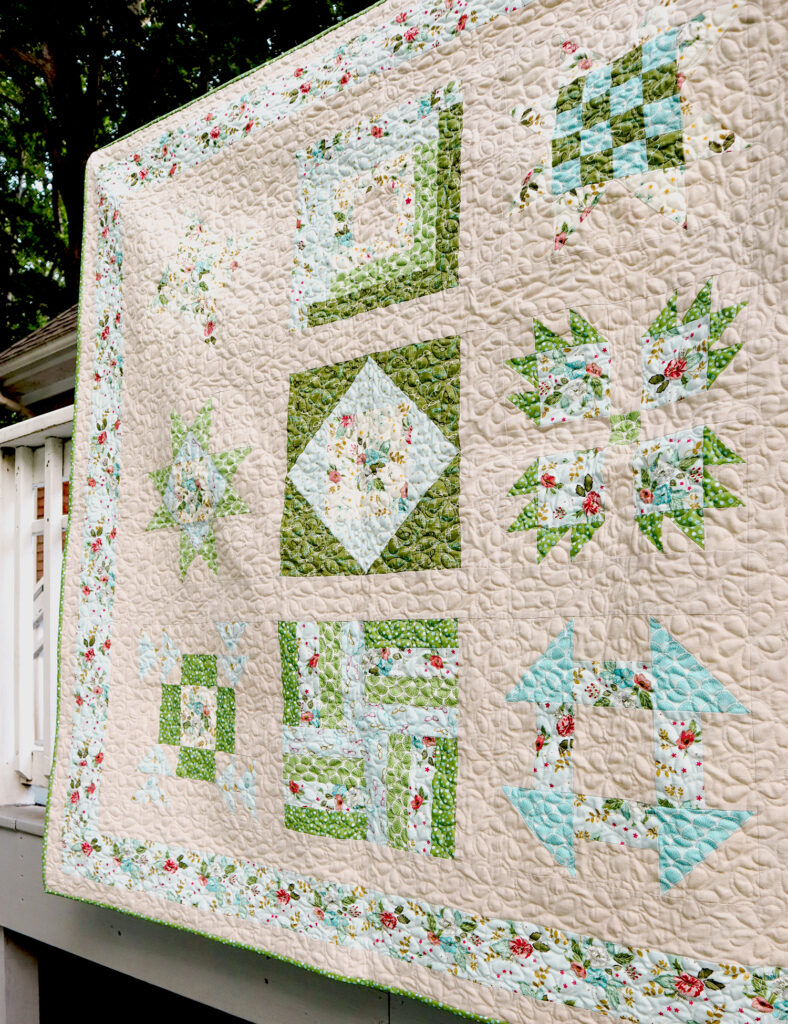 It's a little hard to tell in the photos, but the print fabrics look great against the linen in person! I changed the finishing layout just a bit from the RBD pattern. I added a 4″ print border to the pattern and a 2″ background border outside of that. I like that it adds a little more color around the edge and makes the quilt just a bit bigger as well!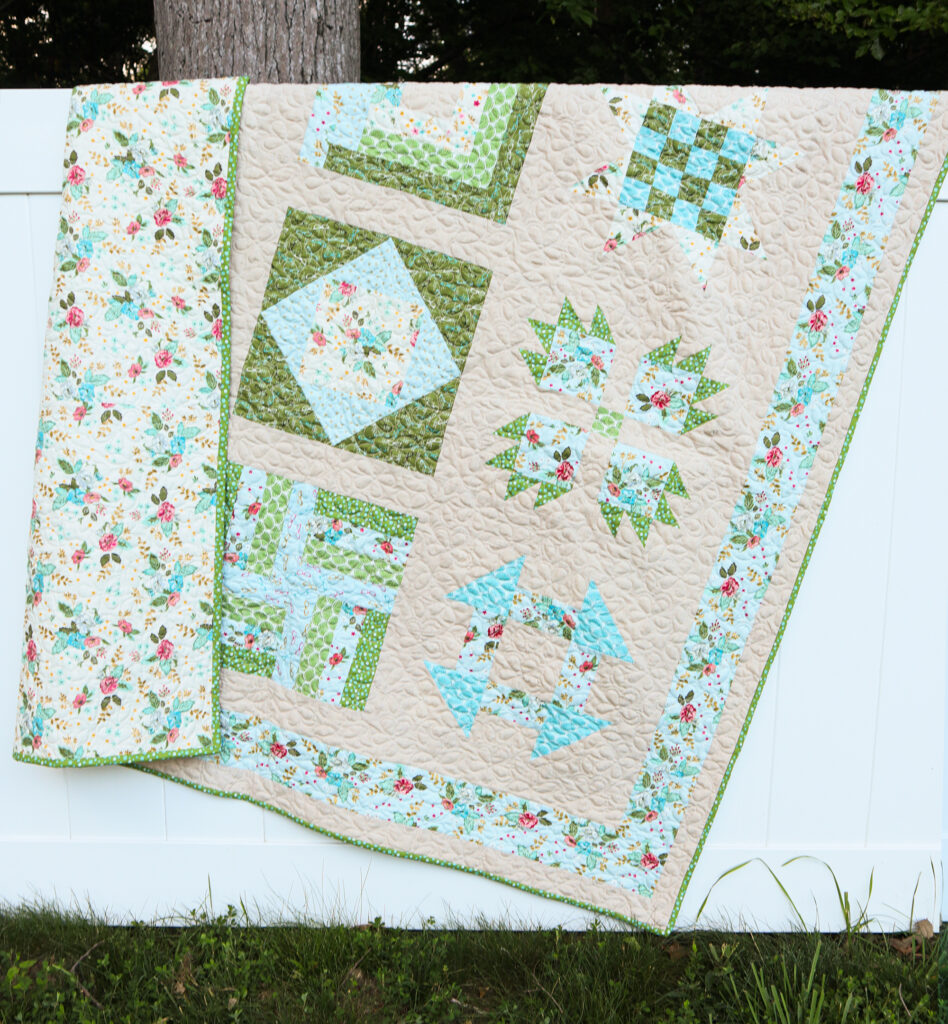 After practicing on a few small scrap pieces of fabric with my new Regalia, I loaded up this quilt for my first quilt ever on the machine! I was super nervous but it went really well! I have the Pro-Stitcher Software as well for the machine and it enables the machine to stitch the quilting without me guiding it. It's amazing!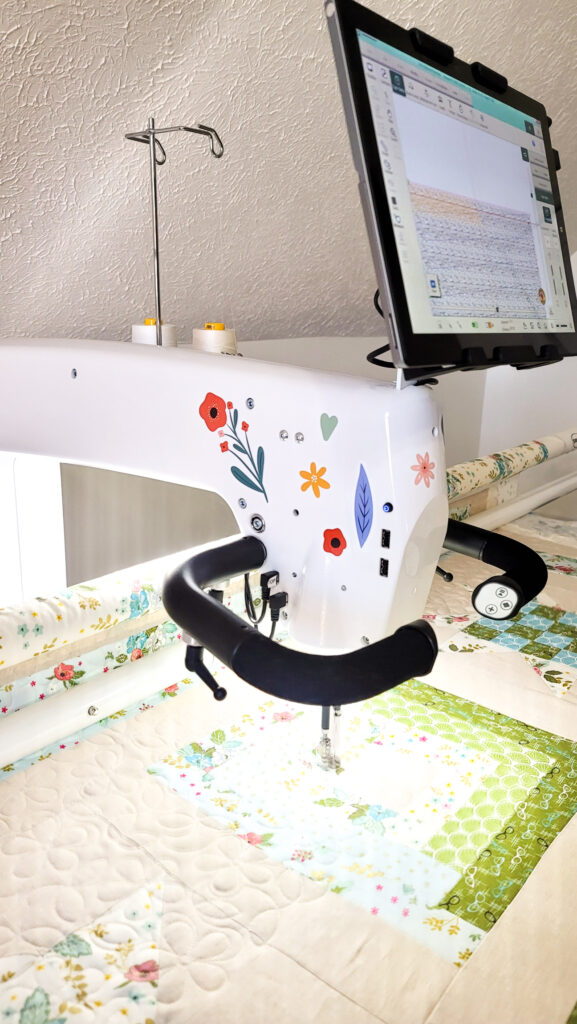 I chose an edge-to-edge design that came with the Pro-Stitcher software called Daisies by Deb Giesller. I thought the little daisies looked so pretty stitched out on the linen!
RBD Building Block Challenge Quilt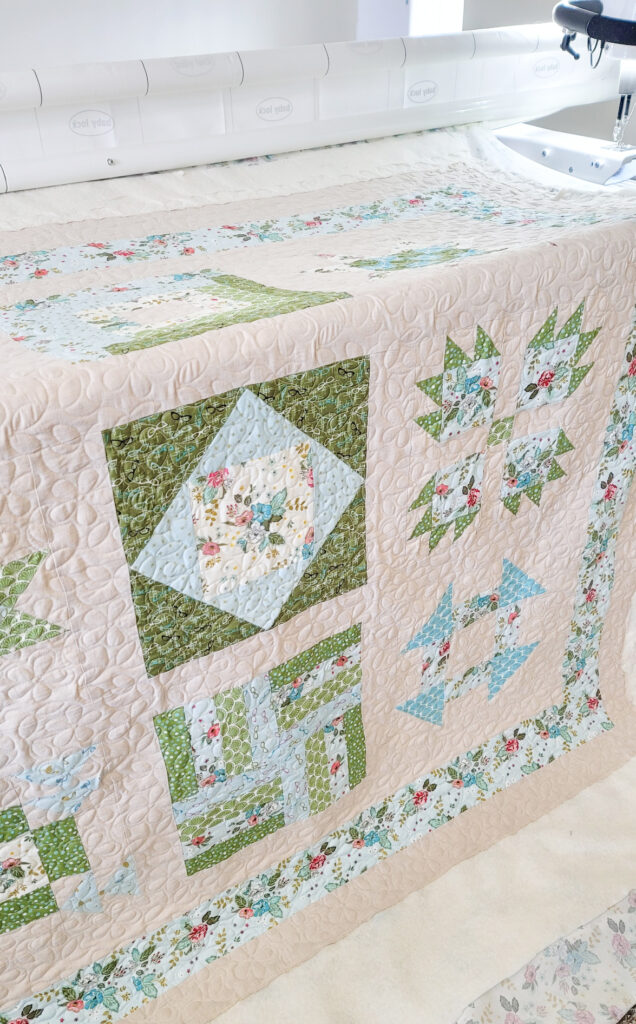 I will confess that since this was my first quilt, it did not go perfectly. My main problem was not stretching the top enough when starting to quilt, so I kept running into problems with the right side of the quilt bunching up a bit at the end. Once I'd started I couldn't really stop – so I ended up trimming off a bit of the outer border. It went from 3″ around to 2″ – but I think it still works!
I'm loving being able to choose my quilting designs and match them to my quilts and just being able to do all of my quilts – from cutting to quilting.
If you want to make up the Building Block quilt, you can find all the patterns here and the video tutorials here! You can also see some of the other quilts I've made with my new Baby Lock Regalia and Pro-Stitcher here!