I am so excited about the new addition to my sewing room! This beautiful girl is my new Baby Lock Regalia Long Arm Machine!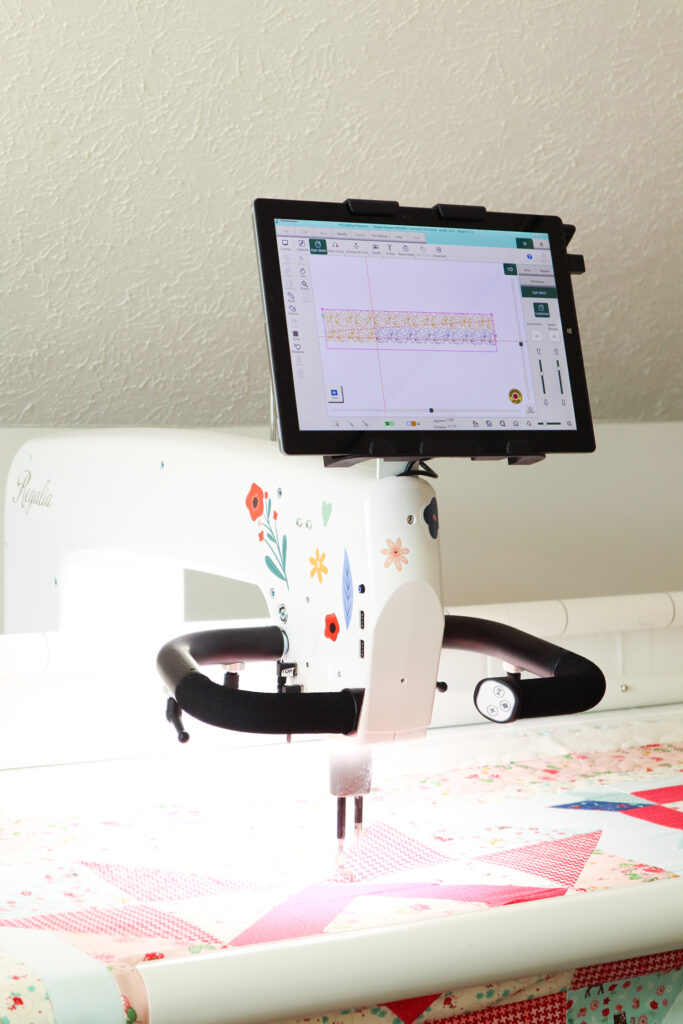 I have wanted a long arm machine for so long and I am thrilled to have one! One of the features I wanted most was a machine that had electronic capabilities so that I could set it up and let it go. So let me tell you all about it!
This is the Baby Lock Regalia with the Kinetic Frame and Pro Stitcher! The machine is huge, it works great for every quilt I've done. The frame is 10ft long and you can get a 2ft extension for it, but I haven't needed it – all my quilts have fit great on it. And the Pro Stitcher is amazing! It comes with a ton of designs for quilting plus you can upload digital long arm designs. You don't have to use the Pro Stitcher either, you can do free motion quilting with the machine too! I haven't done much of that, but I'm looking forward to trying more.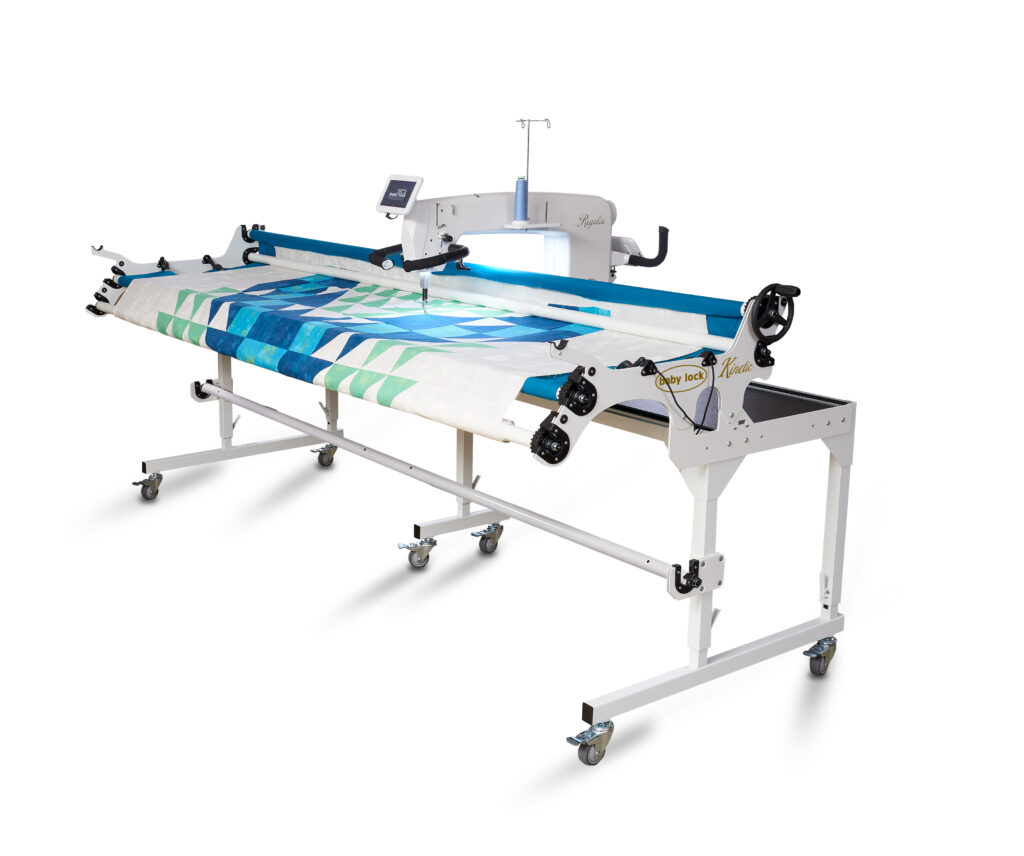 I still have lots to learn about the machine but Baby Lock has tons of videos to teach about how to quilt, tips, tools and more. And even though I'm still learning, I'm so in love with how the quilting is going!
(Also, I couldn't resist adding the cute Baby Lock stickers to dress up the machine. )
My New Baby Lock Regalia Long Arm Machine!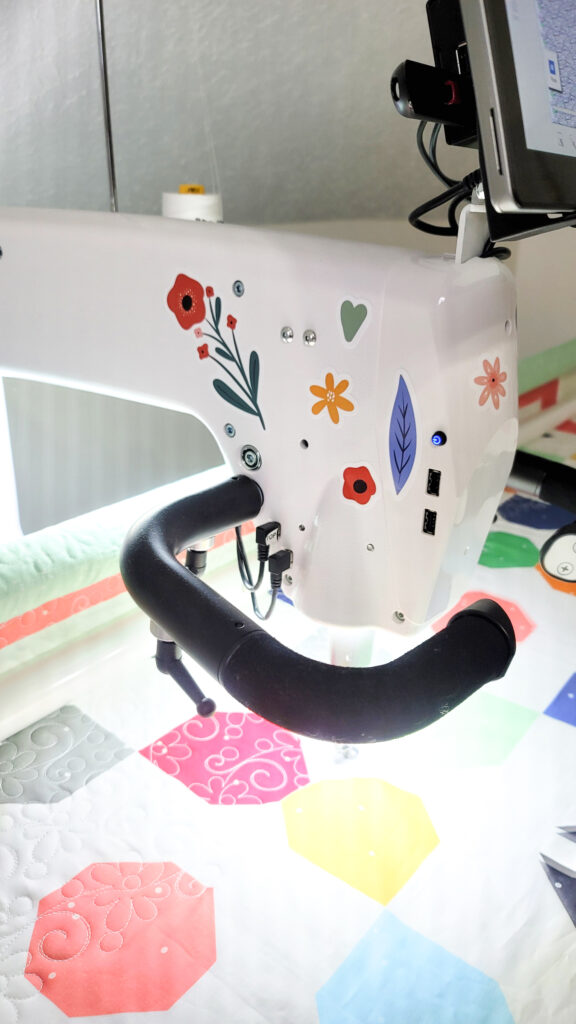 I quilted both of the quilts for Quilt Market. This is my Sunshine and Daisies quilt and so I picked sweet little daisy flowers for the quilting. There is something mesmerizing about watching the machine stitch out the designs!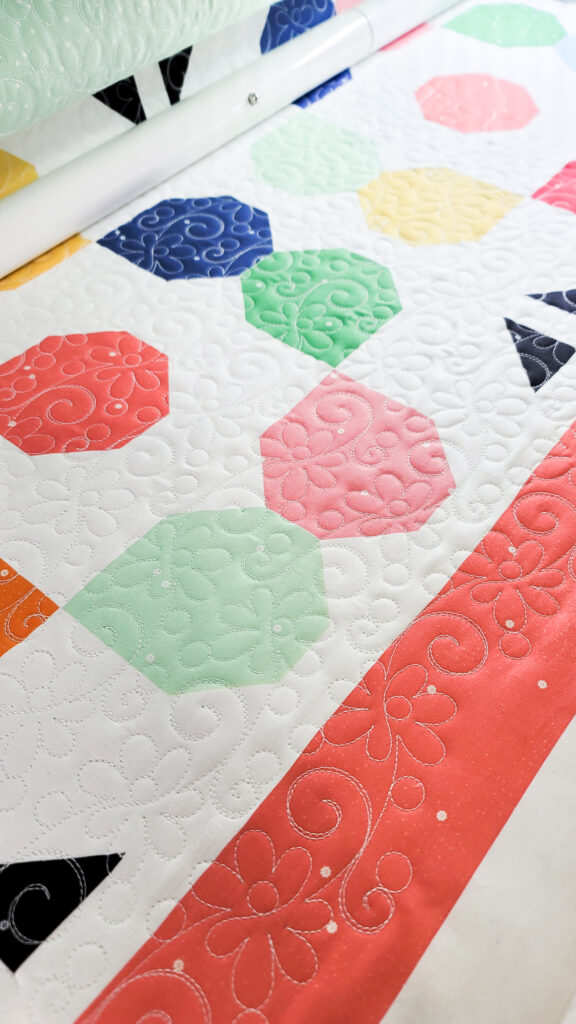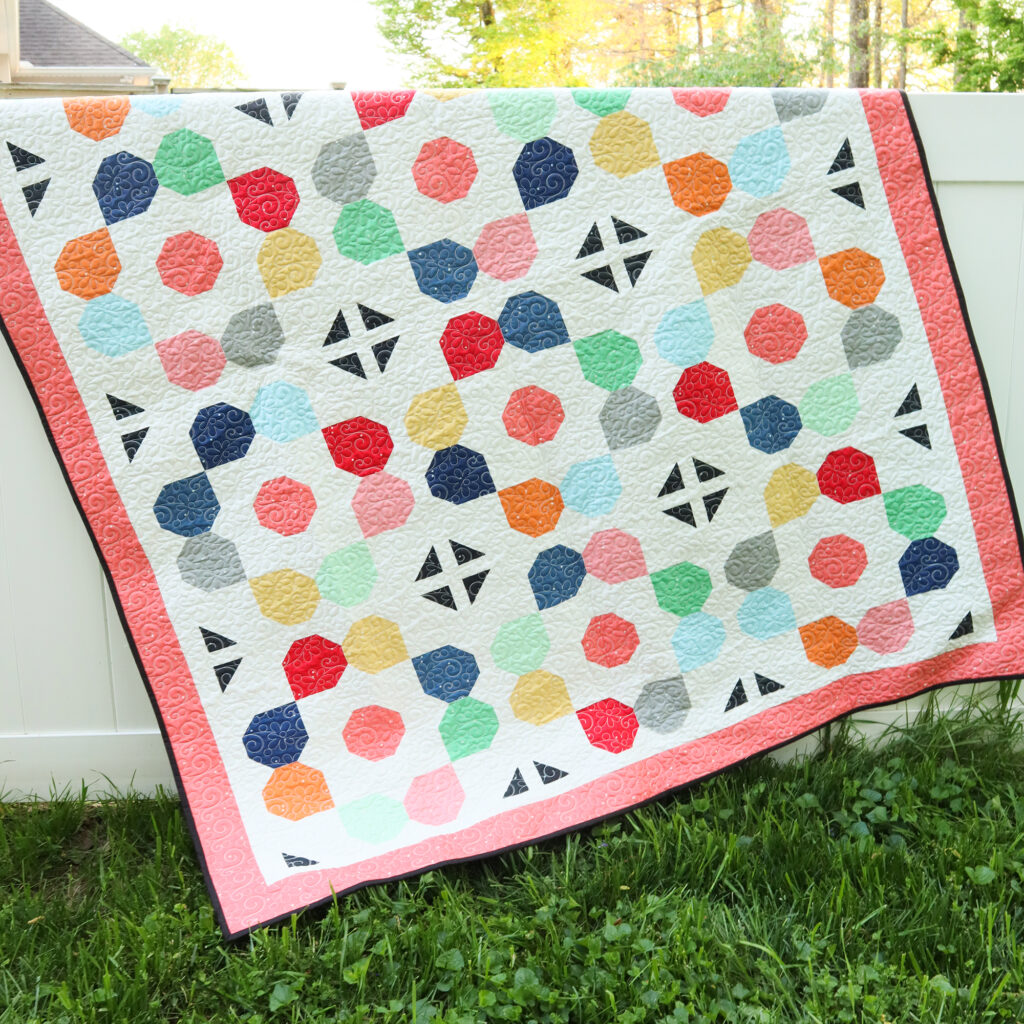 I also quilted my Daisy a Day quilt with a sweet honeycomb design that has little bees on it!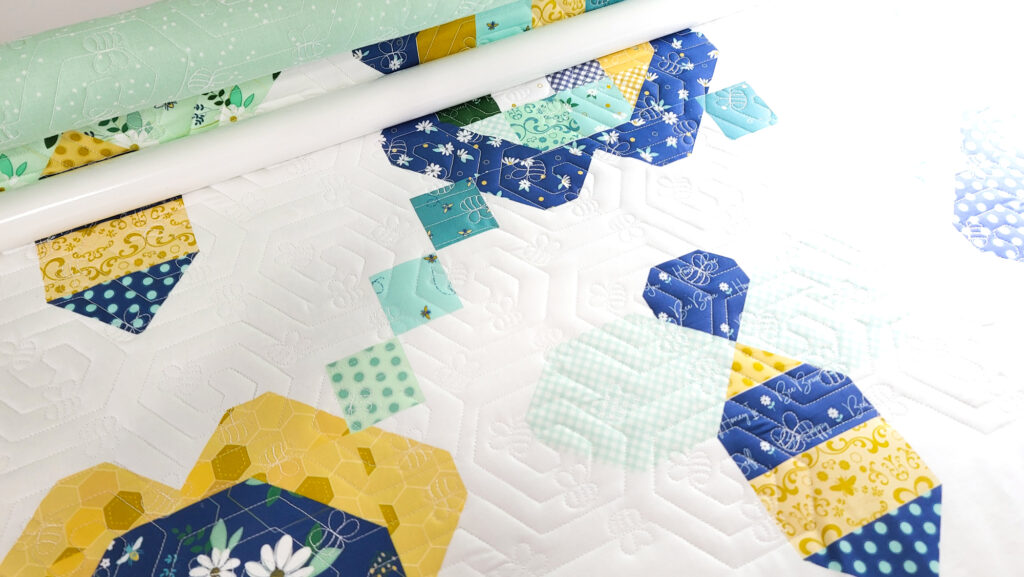 Look how sweet this design is!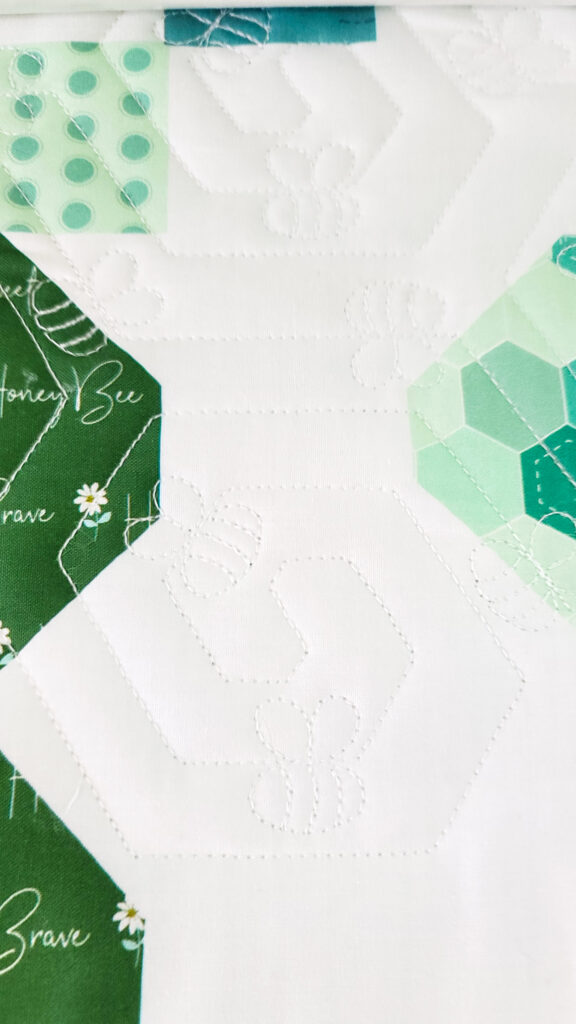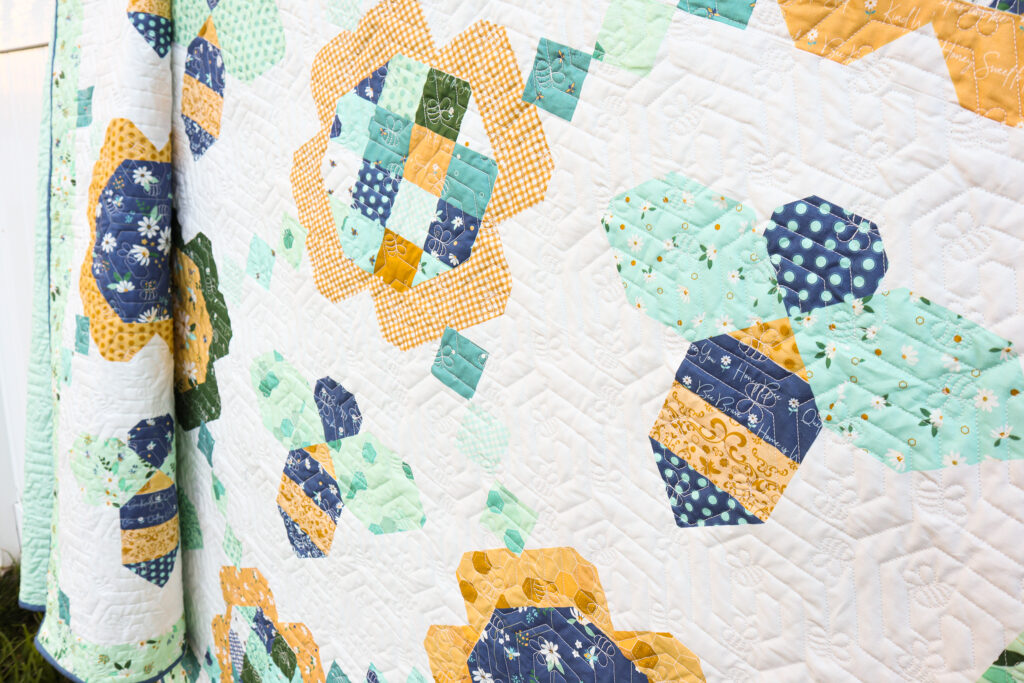 Having the Regalia is also great for smaller projects like the Flower Stand Table Runner I shared last week. It made quilting this runner so fast! I also love the little daisy design on it, it looks so great with the flower blocks!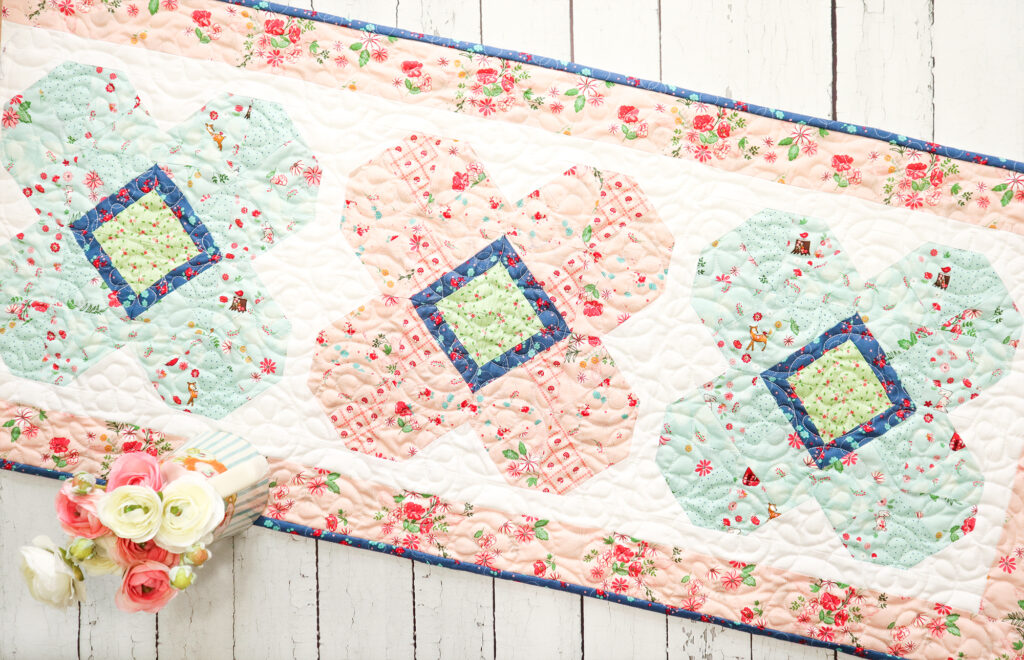 I can't recommend the machine enough – being able to finish my projects myself in my house is amazing. :) It's also so satisfying – being able to choose the designs and then watch them be stitched at whatever size and style I want!
I will have lots more projects to share that I've quilted and this week I'll be sharing the first quilt I quilted with the Regalia!