With Christmas Adventure fabric arriving in stores, I'm super excited to be releasing the quilts I designed to go with the collection! Starting with my new Christmas Adventure Row Quilt!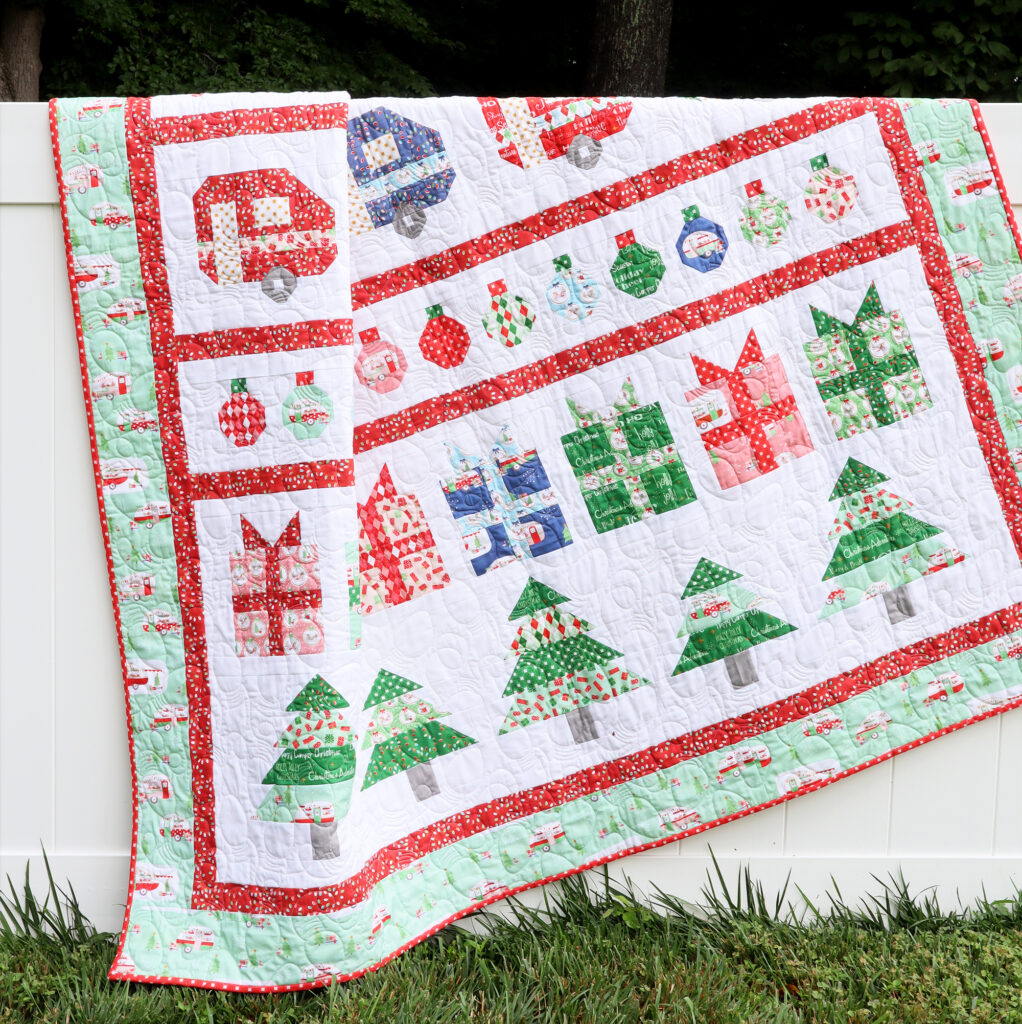 This fun quilt pattern goes great with Christmas Adventure fabric, with cute campers, Christmas Lights, ornaments, and more! It would be fun with any Christmas fabric though!
The quilt is pieced with cute designs in each row – little stars, gifts, trees, and of course, campers!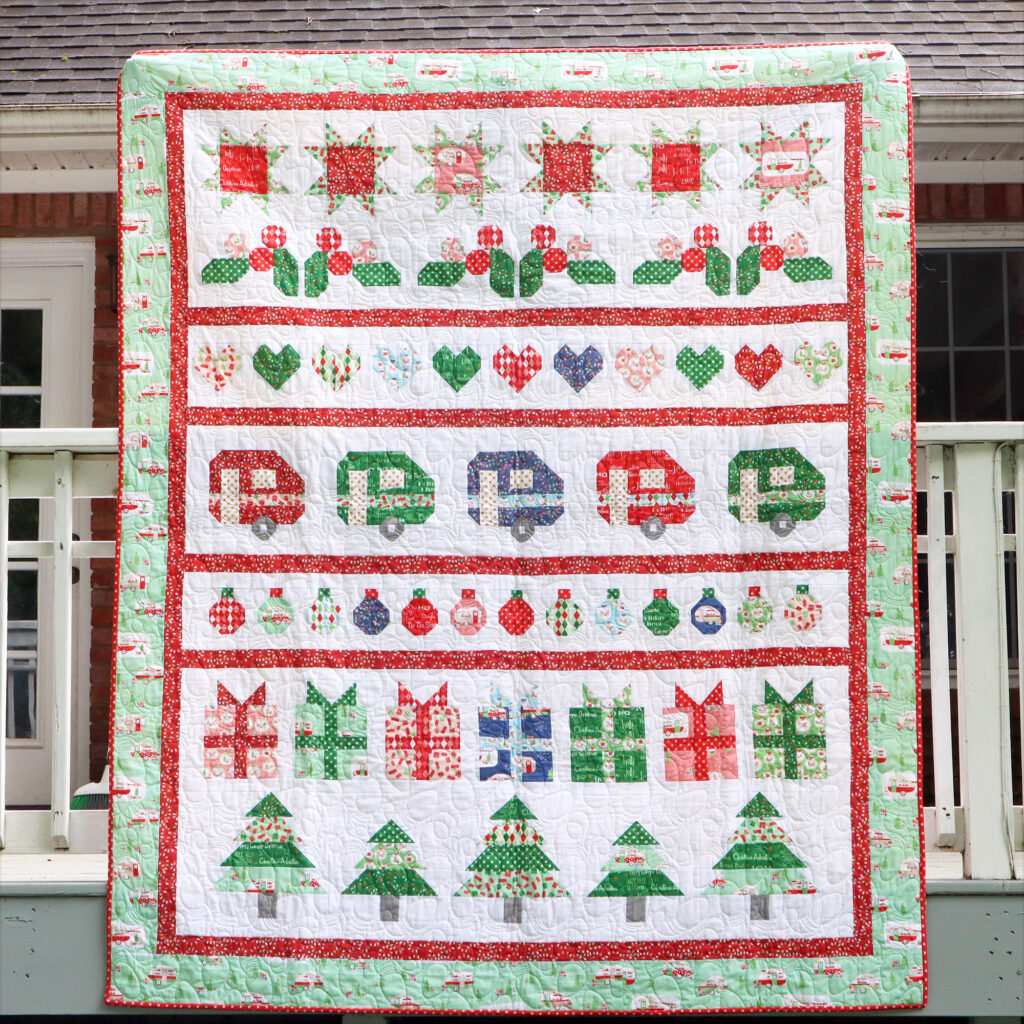 We're doing a Sew Along with this quilt that kicks off July 26! We'll be sewing up a row every week all the way down the quilt. I'd love for you to sew along with us!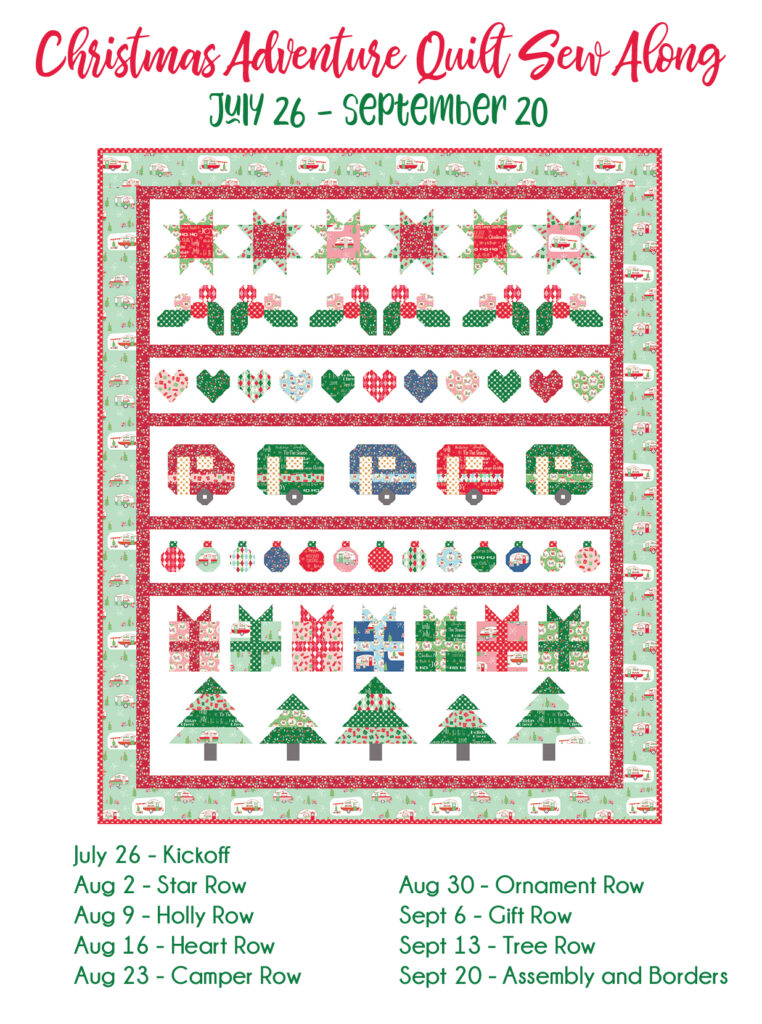 You can find the quilt pattern in the shop – both the PDF and Paper versions! You can also find shops selling quilt kits on the Christmas Adventure fabric page! The quilt is precut-friendly, so it's perfect for fabric bundles. You could also make up a scrappy version – I think that would be so fun!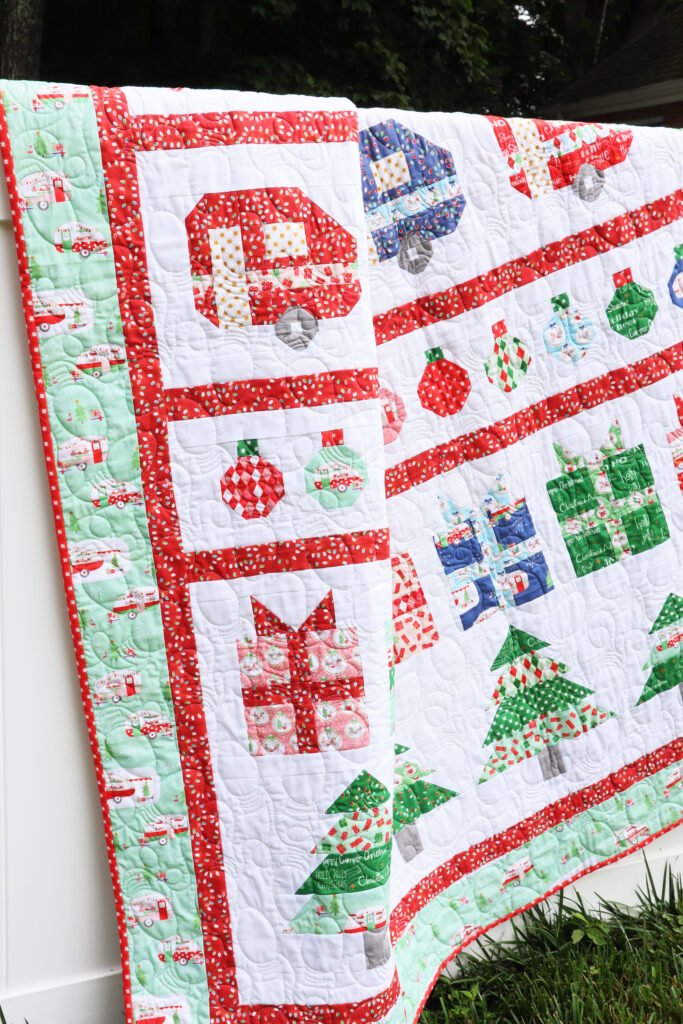 Here are all the details on the quilt!
Fabric: Christmas Adventure fabric and Riley White Background fabric
Quilting: Christmas Lights pantograph – quilting by Julie Williams
Quilt Size: 68″ x 81″
Fabric Requirements:
Christmas Adventure Fat Quarter Bundle (you need at least 18 fat quarters)
For Inner Borders and Sashing: 1 yard Red Lights
For Outer Border: 1 1/2 yards Green Christmas Adventure Main
For background: 3 1/2 yards Riley White
For Binding: Red Snowflake Stars – 3/4 yard
Backing – 5 yards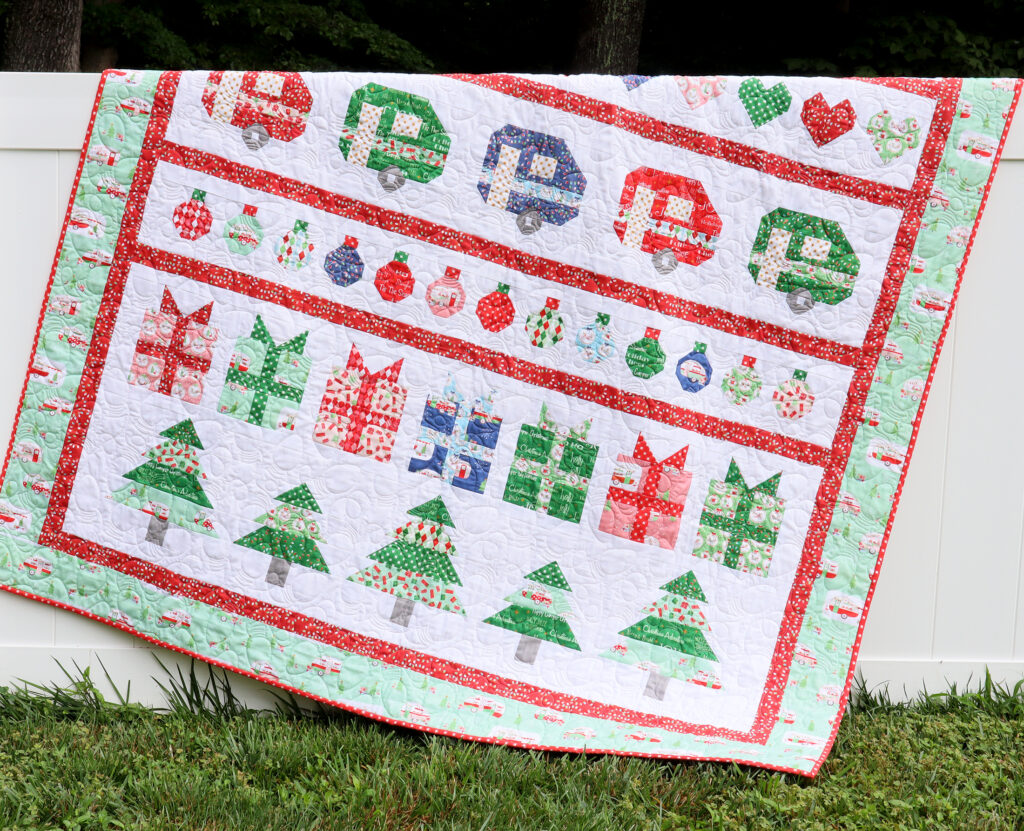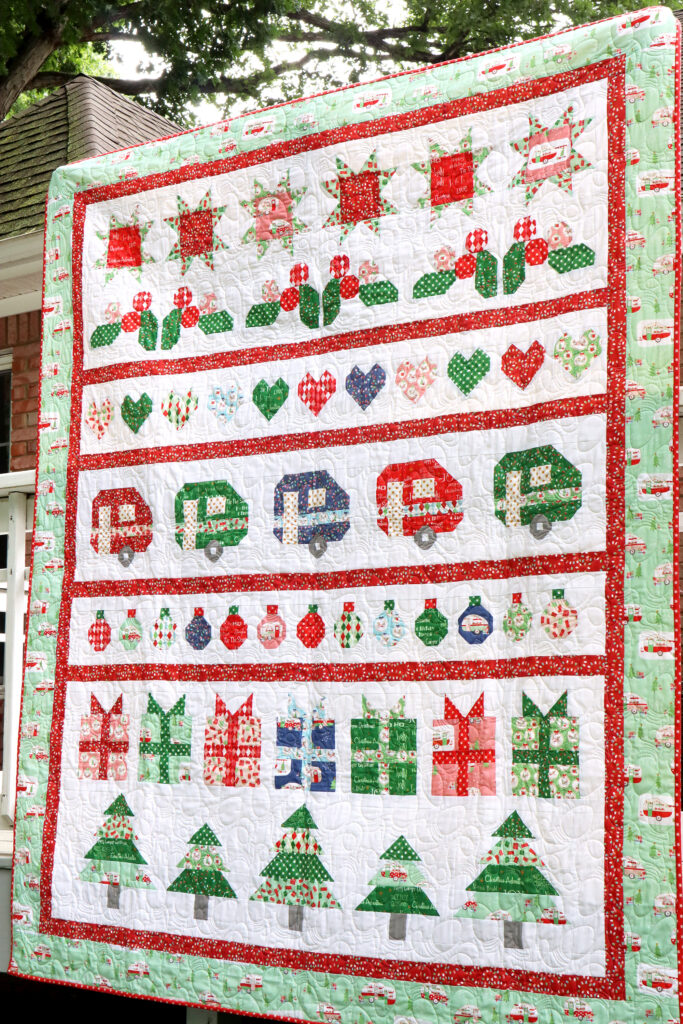 I'll be sharing the other new quilts for Christmas Adventure next week!