If you just love collecting precuts – especially 5″ stackers – I have such a fun, new quilt pattern for you! This new Tea Rose Quilt pattern is so much fun to sew up!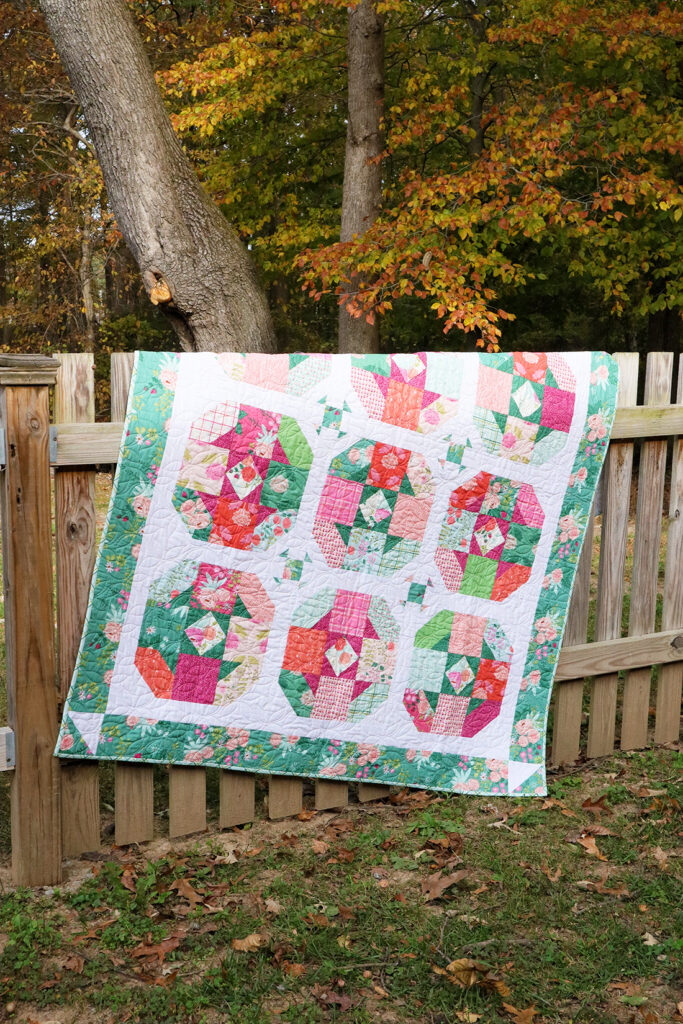 I am so excited about this new pattern! I love collection 5″ stackers – they are so fun and such a great way to use with fast quilt patterns. I love designs that still show off the prints in the fabric though and this quilt is a great one for that!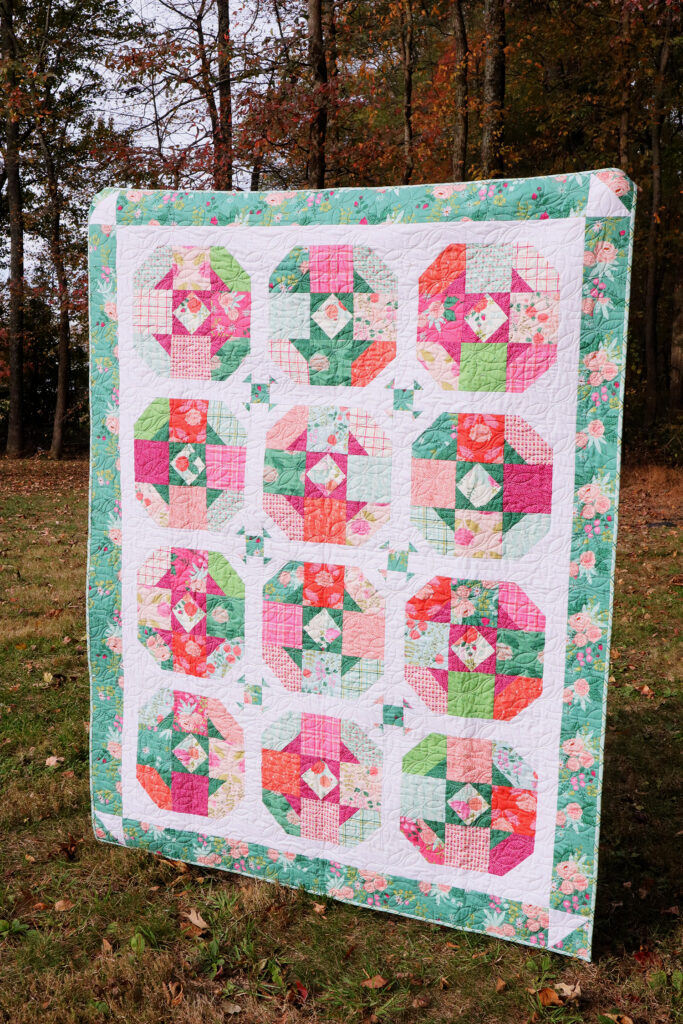 The pattern is made up of these big showy blocks, accented with little half square triangle details in the center. The border also has a fun half-square triangle detail as well – it adds such a fun touch to it!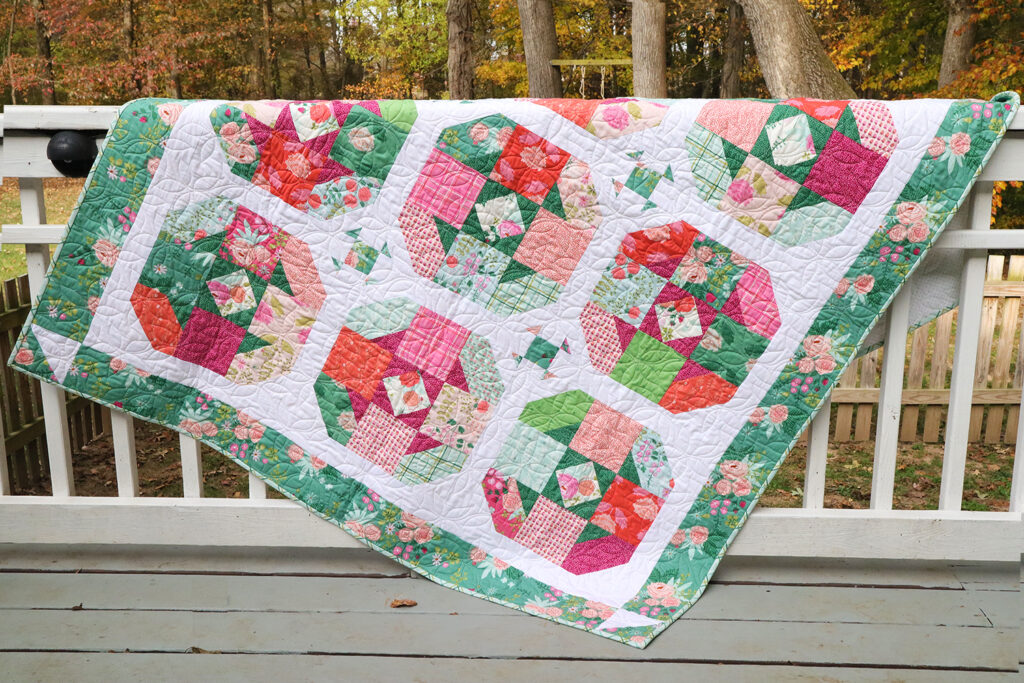 This quilt is made up with gorgeous New Dawn fabric from Citrus and Mint. It's a new collection so you should be able to find it! It has the most gorgeous colors with greens, pinks, peaches and Rachel's flowers and designs are always so fun and pretty!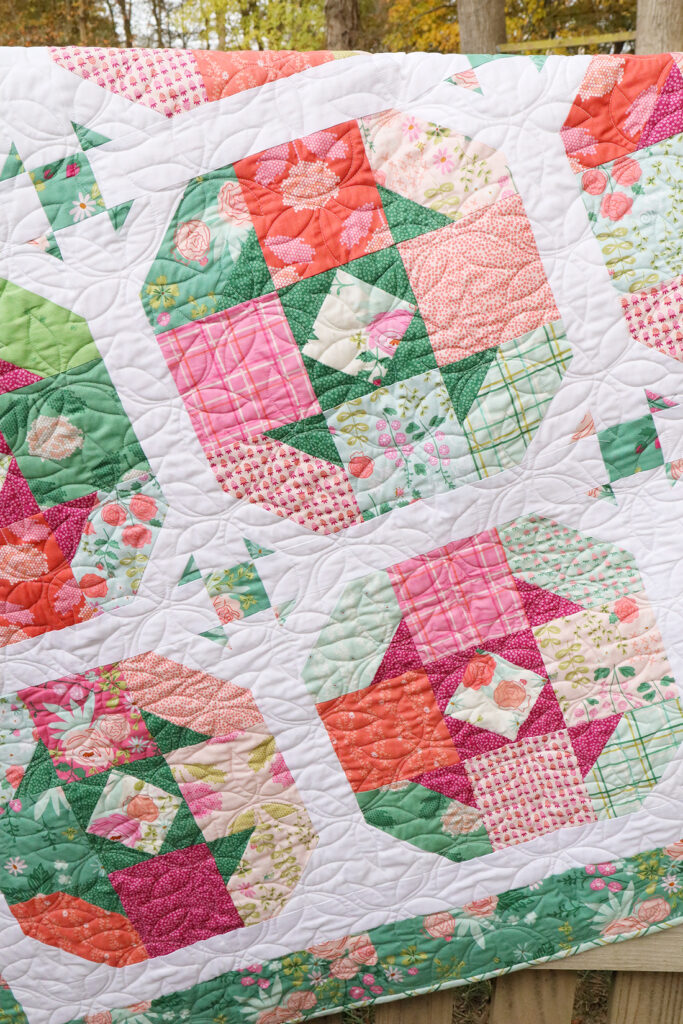 Here's all the details for you!
Tea Rose Quilt Pattern
Pattern includes: Quilt Layout, Instructions, and Fabric Requirements.
Pattern sample is made up in New Dawn fabrics by Citrus and Mint for Riley Blake Designs.
Fabric Requirements:
Three 5" stackers (charm packs)
Highlight Fabric 1 (dark green on blocks) – 1/2 yard
Highlight Fabric 2 (dark pink on blocks) – 1/2 yard
Background: (white fabric) – 1 3/4 yards
Border: 1 1/2 yard
Binding: ¾ yard
Backing: 5½ yards
Tea Rose Quilt Size – 57″ x 72"
Quilting was done by Julie Williams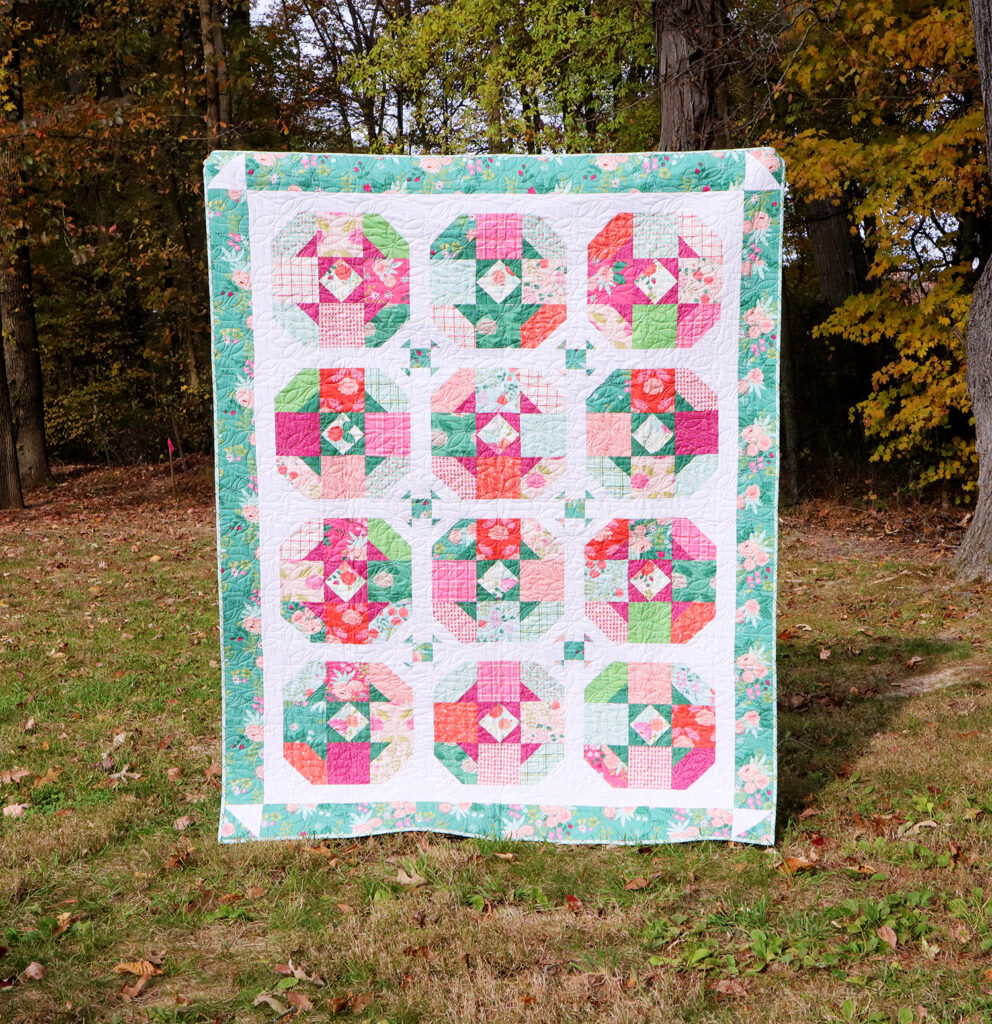 You can find both the PDF and Paper versions of the pattern in the shop!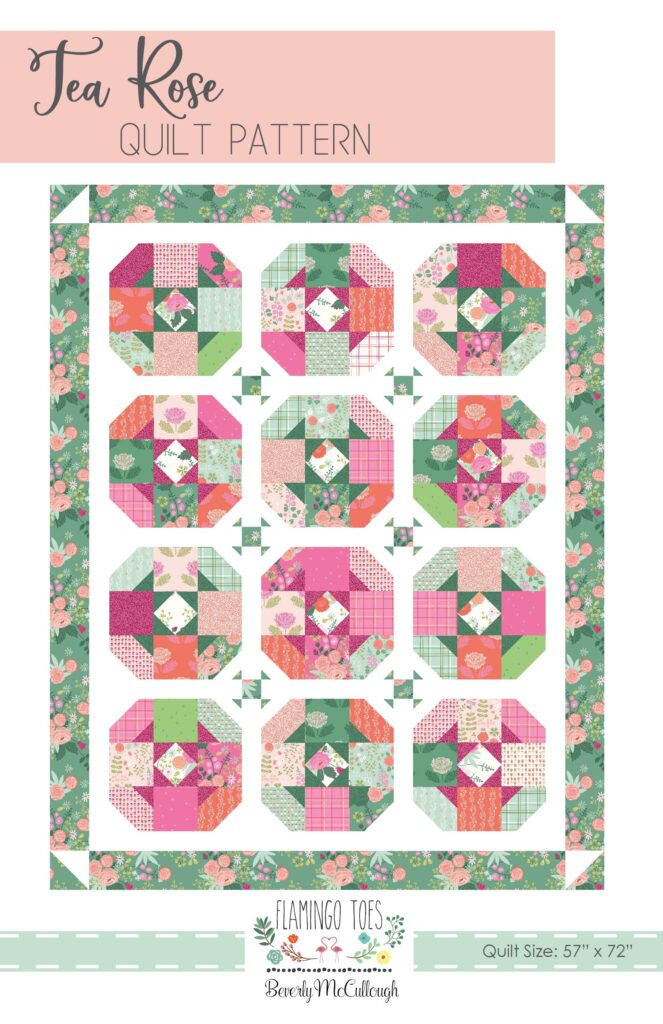 I'm celebrating the new release with a discount code! Enter the code NEWPATTERN at checkout to get 20% off the PDF or Paper version of the pattern. The discount code will be good through Sunday!
I can't wait to hear what you think!