I have some fun Half Square Triangle Quilt ideas for you today! As part of the Stars and Windows Quilt sew along, we have the option of making up extra half square triangles and I have some sweet ideas for ways to use them!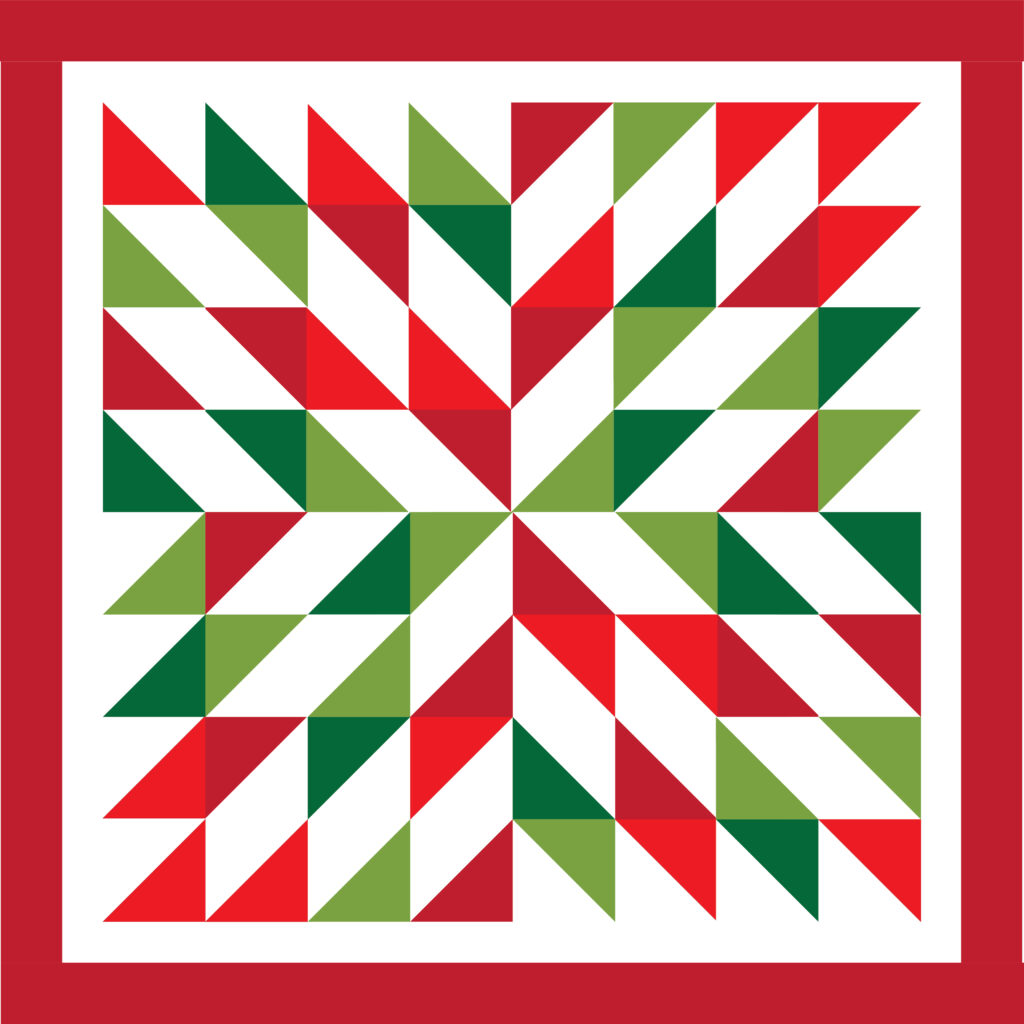 Last week we started the Stars and Windows Sew Along and in the sew-through video I shared on Monday in my Facebook Group, I shared a way to make up half-square triangles while making the blocks. You can check out my video still in the group for these easy tip!
With this tip you can make four half square triangles from each block. You sew up 17 Windows blocks so at the end you could have 68 half square triangles! That is so many and all the work is done for you!
The half square triangles come out about 6″ so I recommend trimming them down to at least 5 1/2″ square. That way you have nice tidy blocks for using in another project. I'm sharing four quilt layout ideas using 5 1/2″ unfinished half square triangles, but there are soooo many options for placement!
Half Square Triangle Quilt Ideas
So these quilt layouts are meant for inspiration – I don't have tutorials for each of these. But they all have 5 1/2″ x 5 1/2″ unfinished half square triangles and where there is sashing between blocks, I've used 2 1/2″ unfinished sashing (2″ finished). The quilts have a 3″ finished (3 1/2″ unfinished) border but feel free to add multiple borders or a fun pieced border! They end up being around 50″ – 60″ inches so they're a great size for a lap quilt.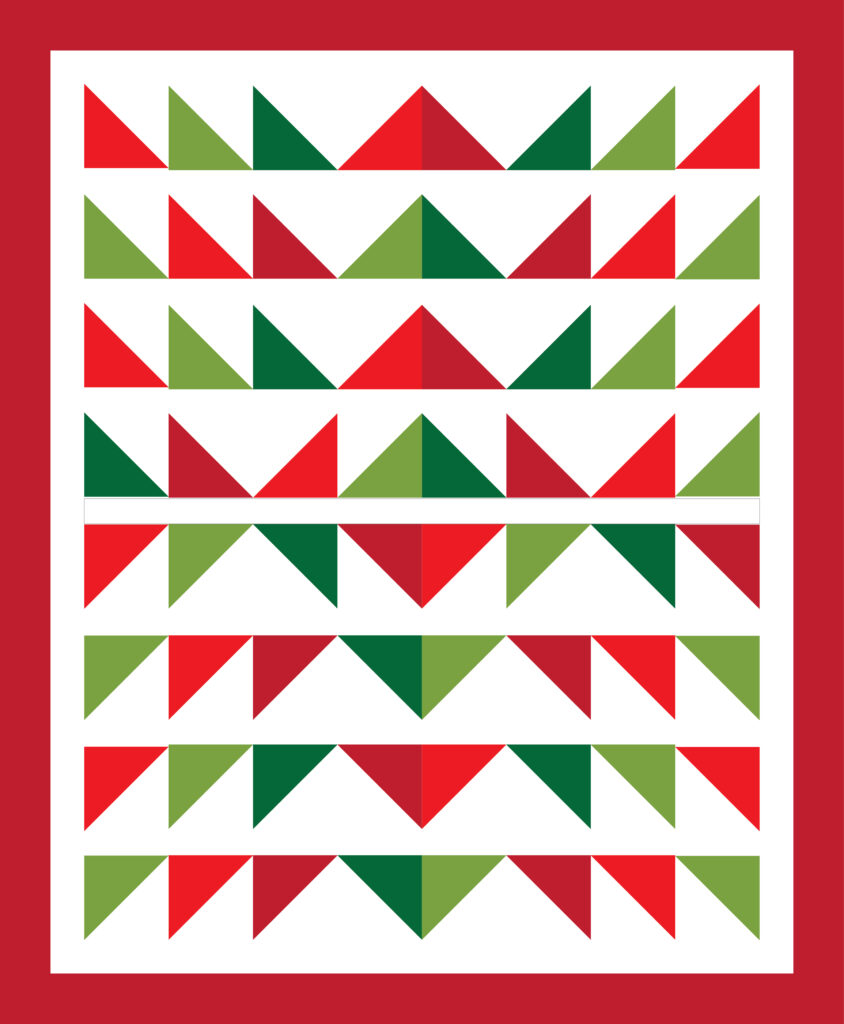 For these quilts I used shades of red and green since that is what I'm using for my Stars and Windows quilt. But you can see how fun the layouts would be in any color! The quilt above uses 64 half square triangles, with 2″ (finished) sashing between each row.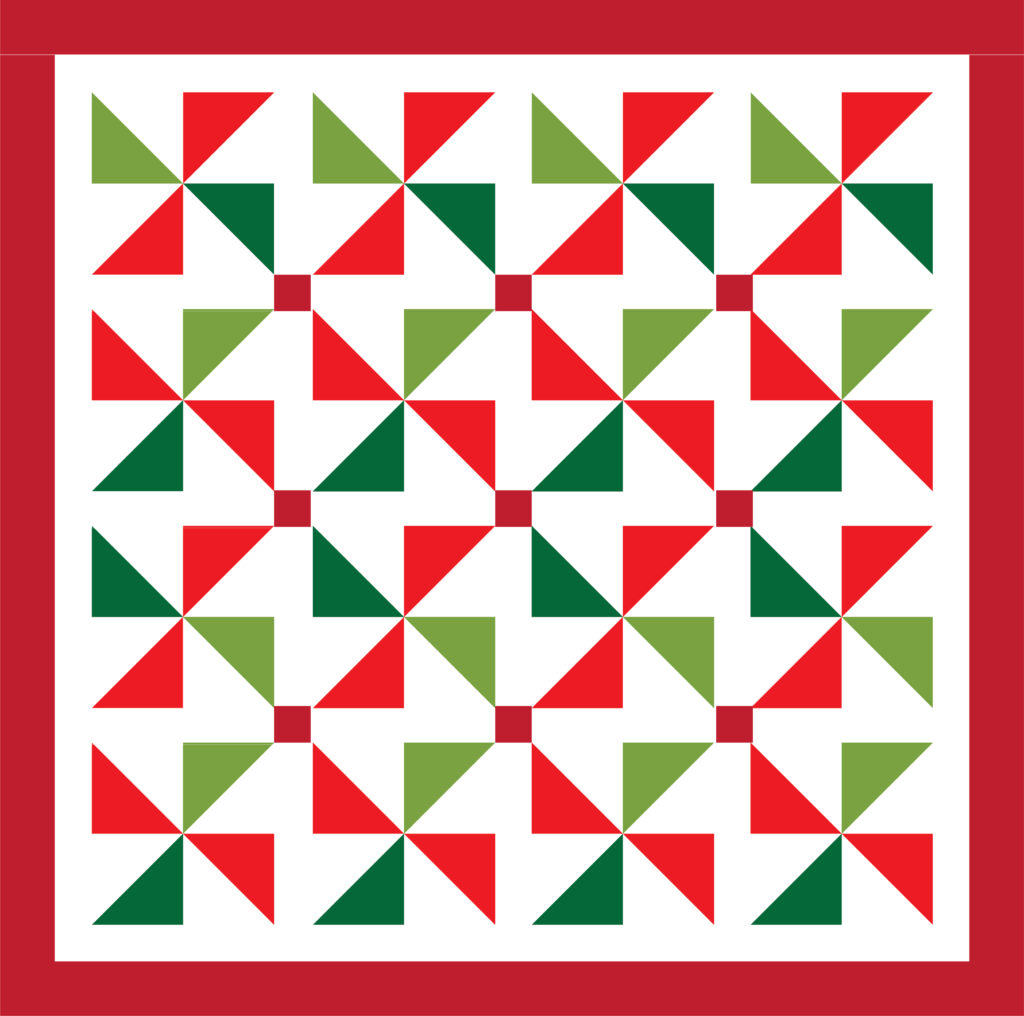 I really love this fun pinwheel version! Each pinwheel block is made up of 4 half square triangles. There is 2″ (finished) sashing pieces between each block and then a 2″ sashing row between each row. I've added in a little 2″ x 2″ (finished) square as a cornerstone block too!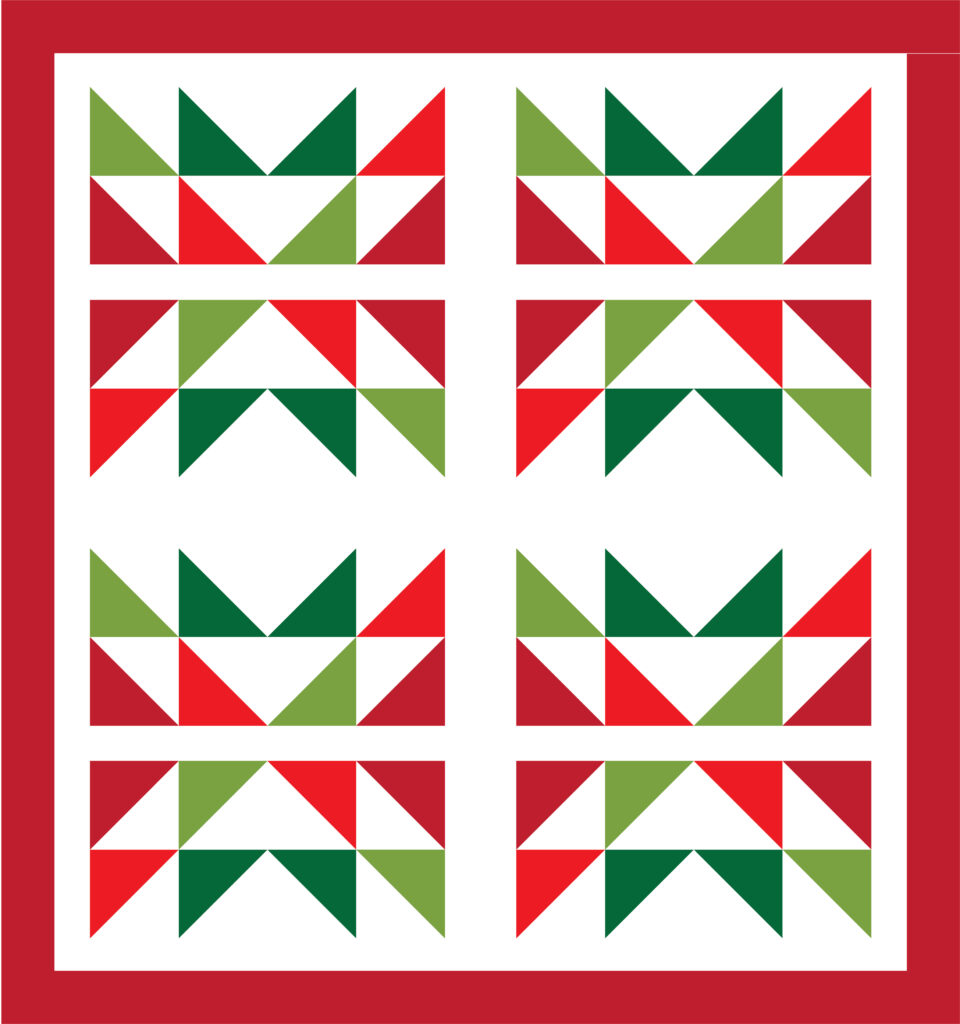 Aren't these stars fun? This one has a little wider sashing between each block and row – I used 3″ (finished) sashing to make it a little larger. I love that this one is really a statement star. So showy and they'd be so fast to sew up!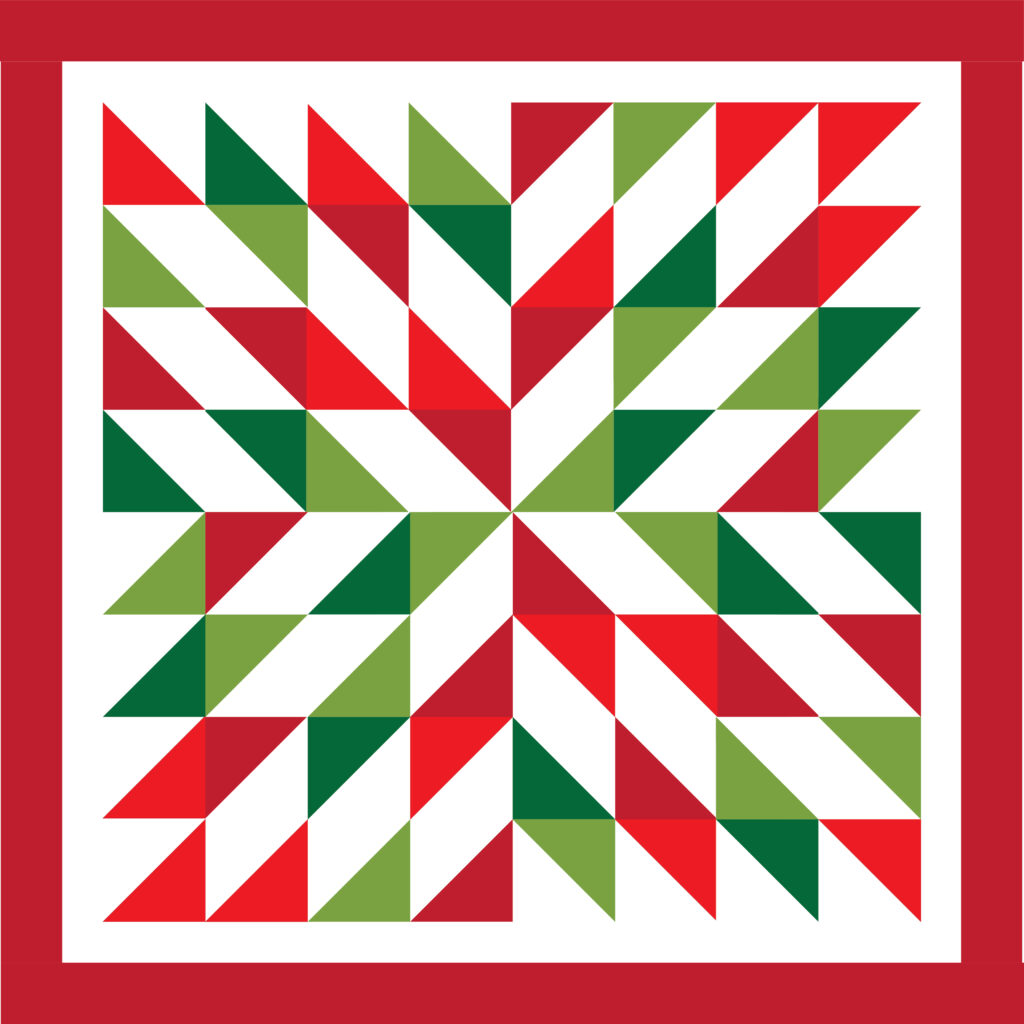 This one might be my favorite! You can use any colors and have a great starburst effect. There isn't any sashing between so that's nice and quick too.
I hope these give you a little half square triangle inspiration! Do you make up extra half square triangles when you are sewing a stitch and flip block? It's such a great way to use up that extra fabric!