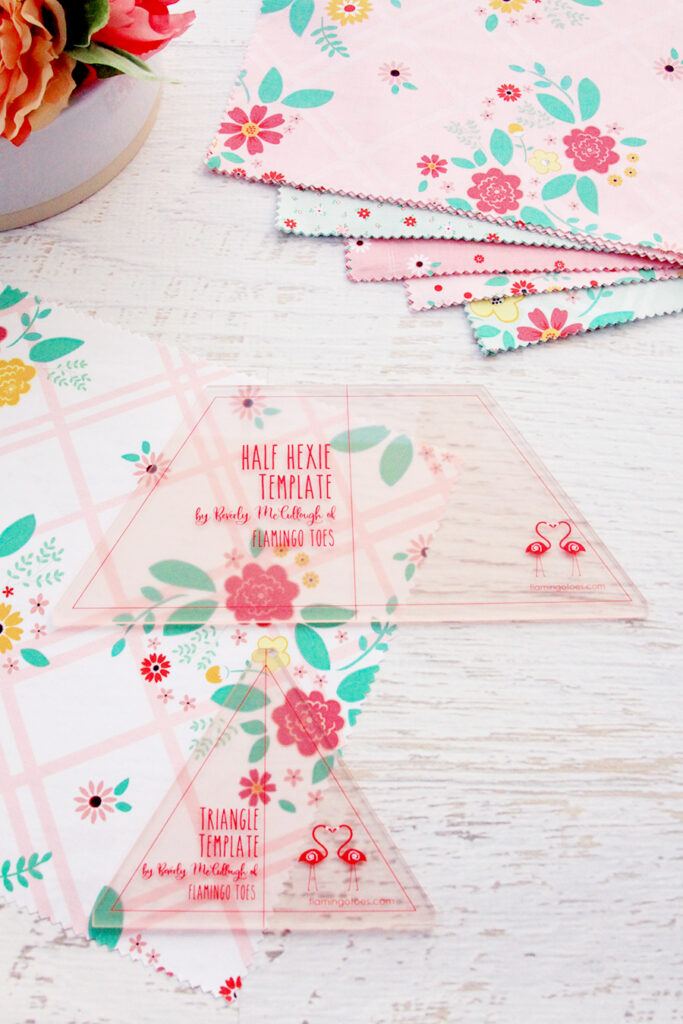 I have something new coming your way in just a couple months and I just had to show them off to you! I've partnered with Riley Blake Designs on some new quilting templates that will be in stores in February!
New Quilt Templates
The templates come packaged together and include a 10″ half hexagon and a triangle template. You can use them alone or together in all sorts of fun projects!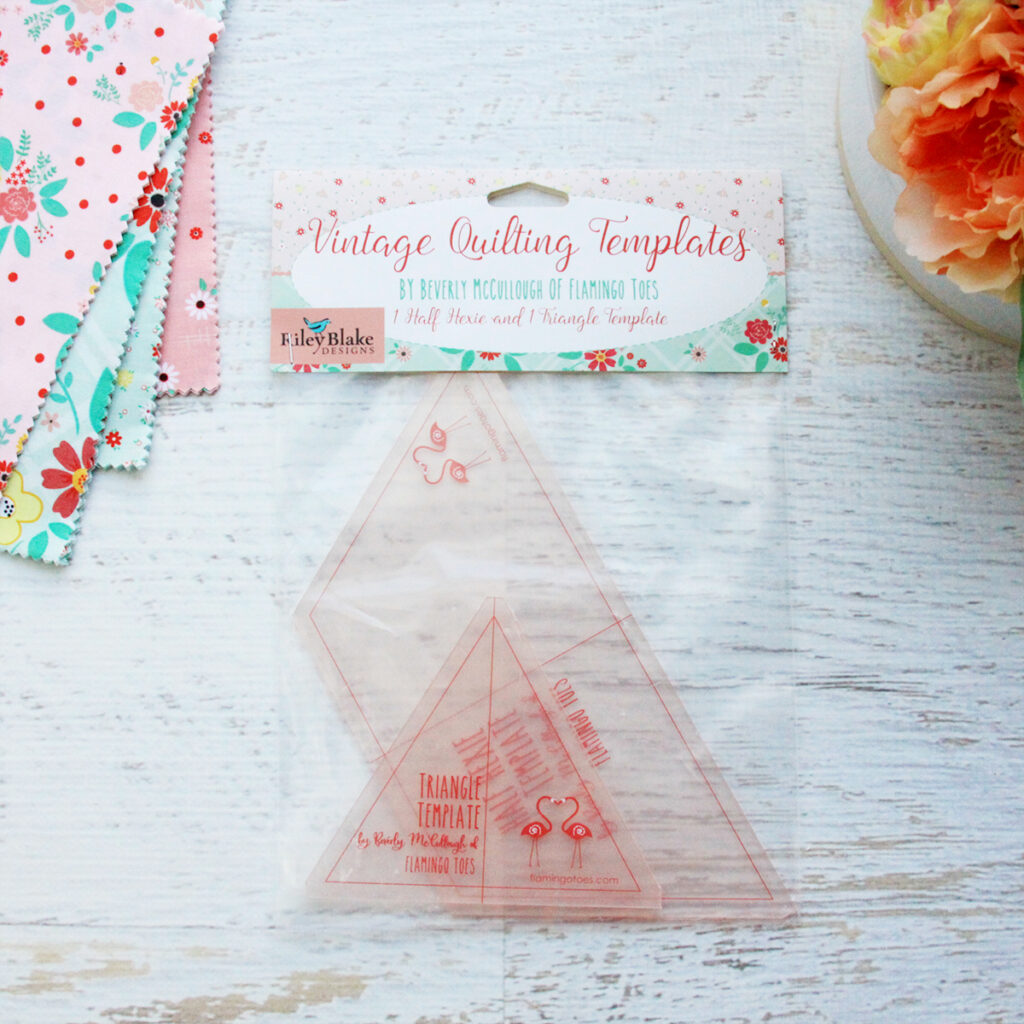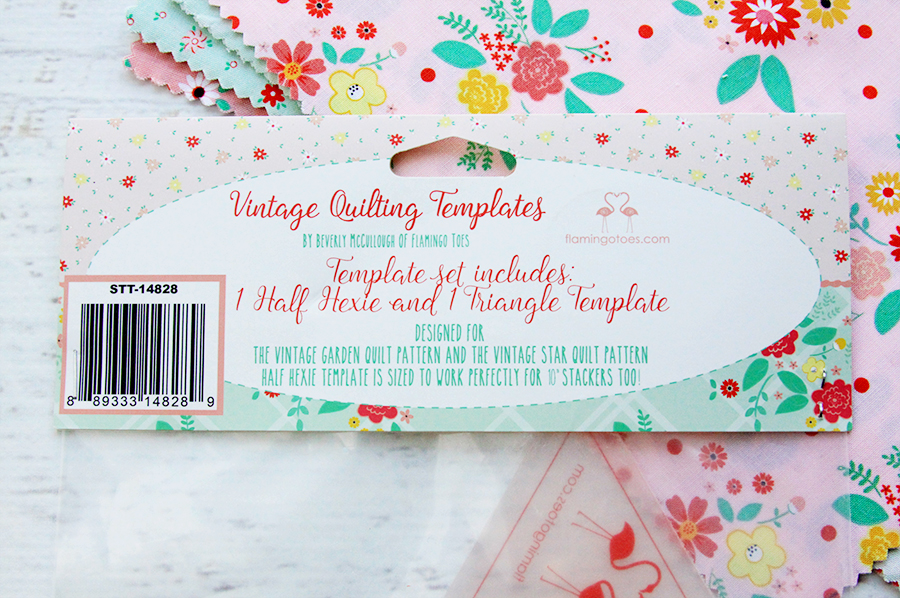 I made these templates for my Vintage Garden Quilt pattern that's out now and the Vintage Stars quilt pattern coming out this Spring!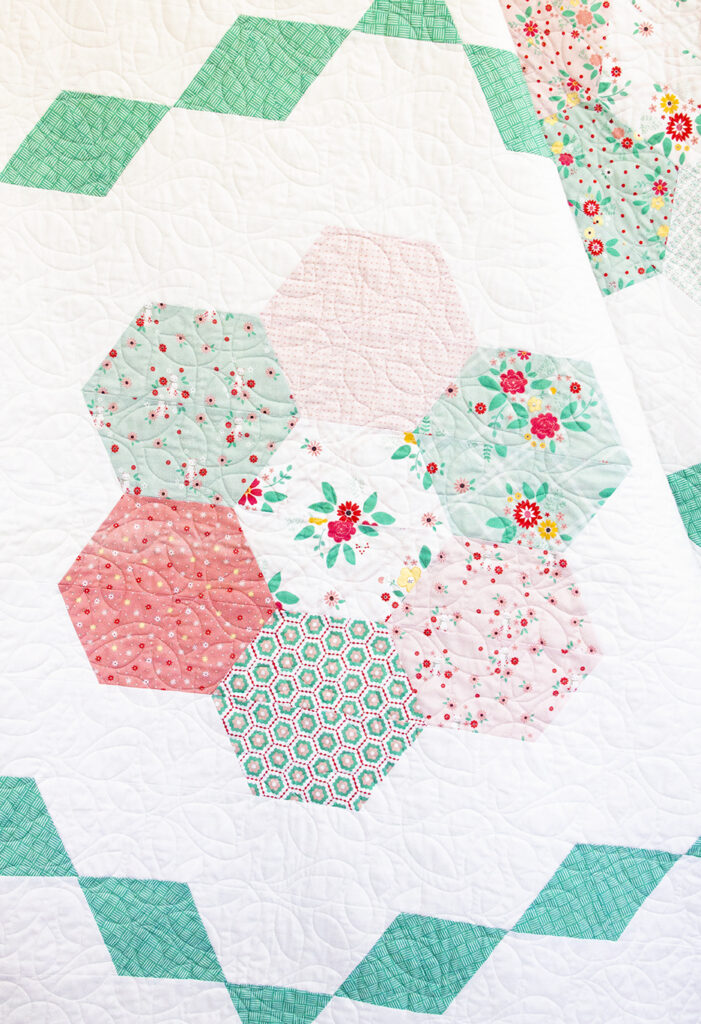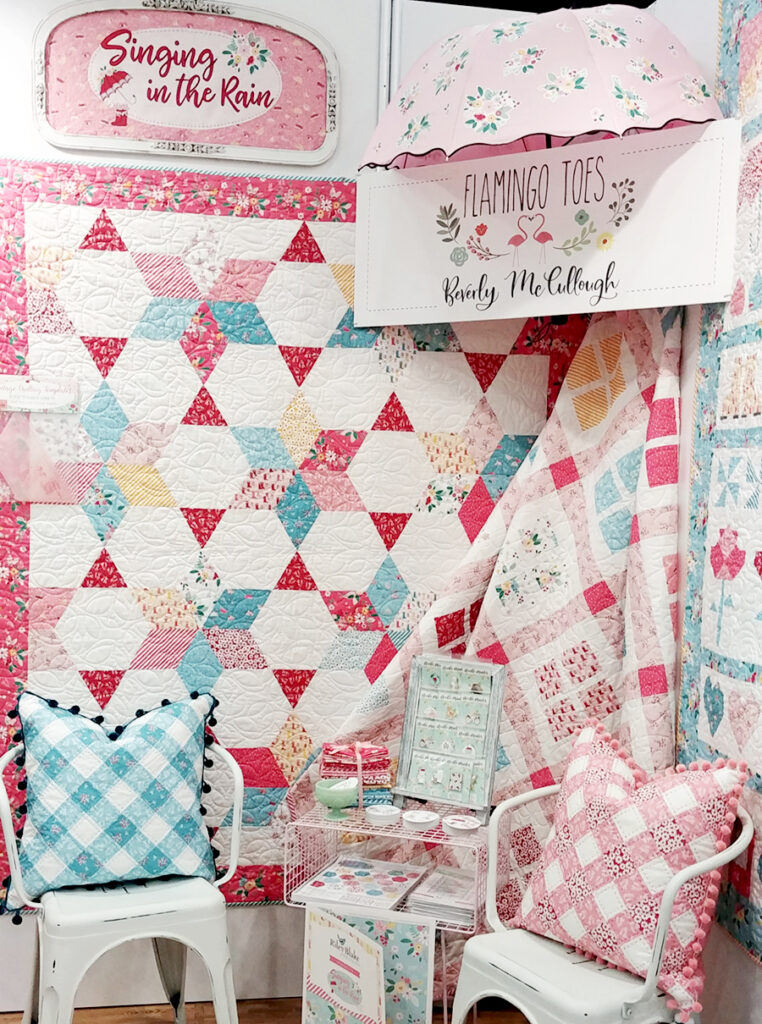 I have several more projects in process with the templates too! I'll be releasing one in February when the templates are available. I'm excited for you to see them!
These templates are great for 10″ stackers (layer cakes), as well as fat quarters and yardage.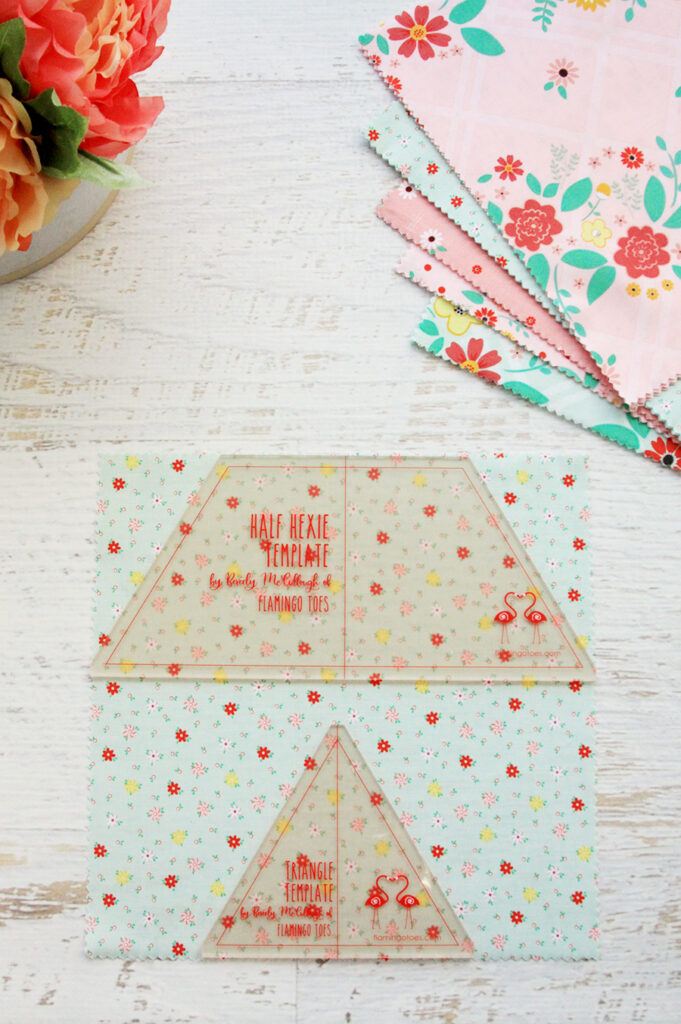 I really love how they turned out too! They're a pretty pale pink color and I've made them super easy to use with fussy cutting.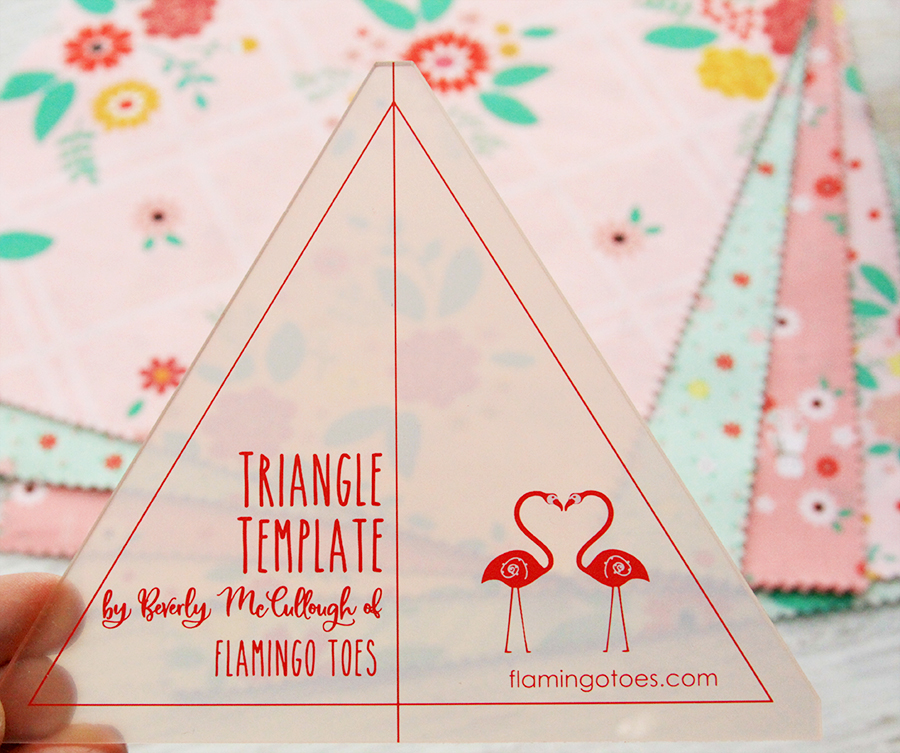 You can see through them easily and I've marked the center lines and seam allowances, so you can easily see where the best place for fussy cutting placement is.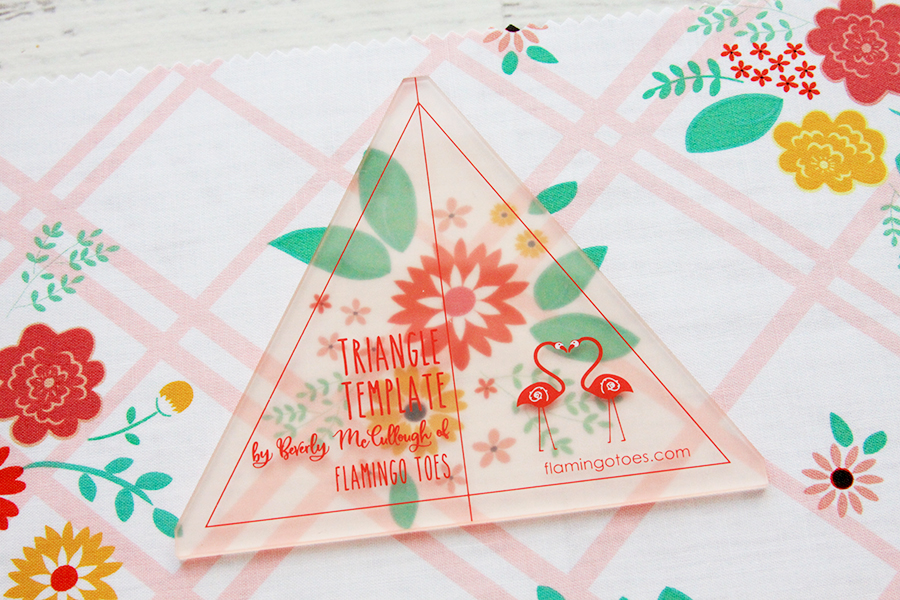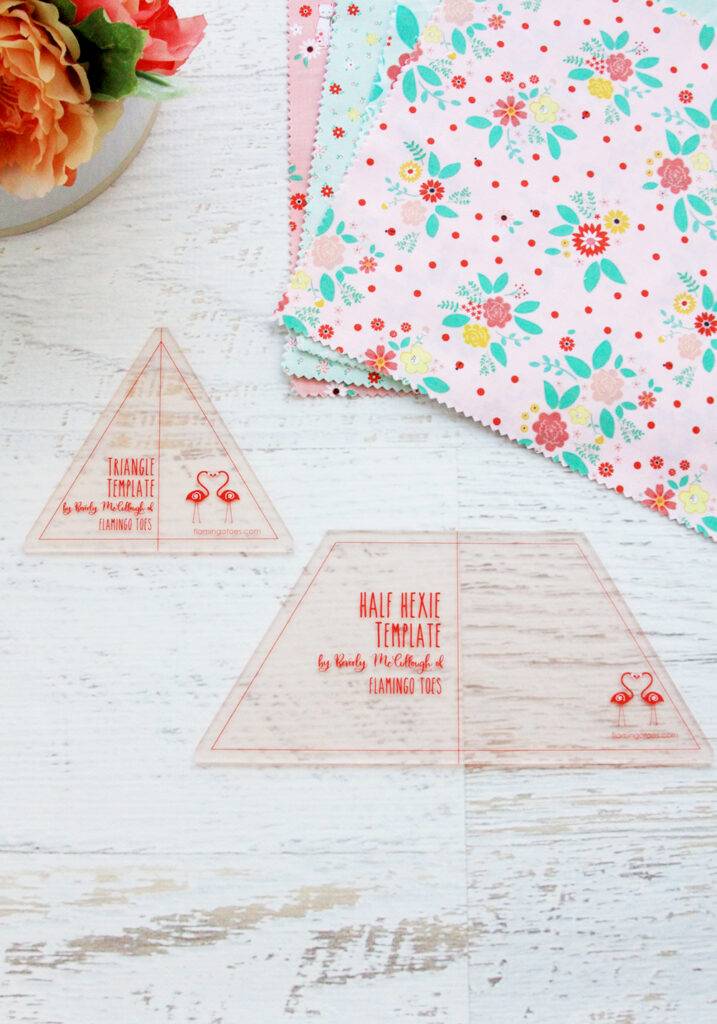 Your favorite fabric shops can preorder the templates from Riley Blake Designs so make sure to ask them to order them! I'll also have more info on projects and how to use them in February.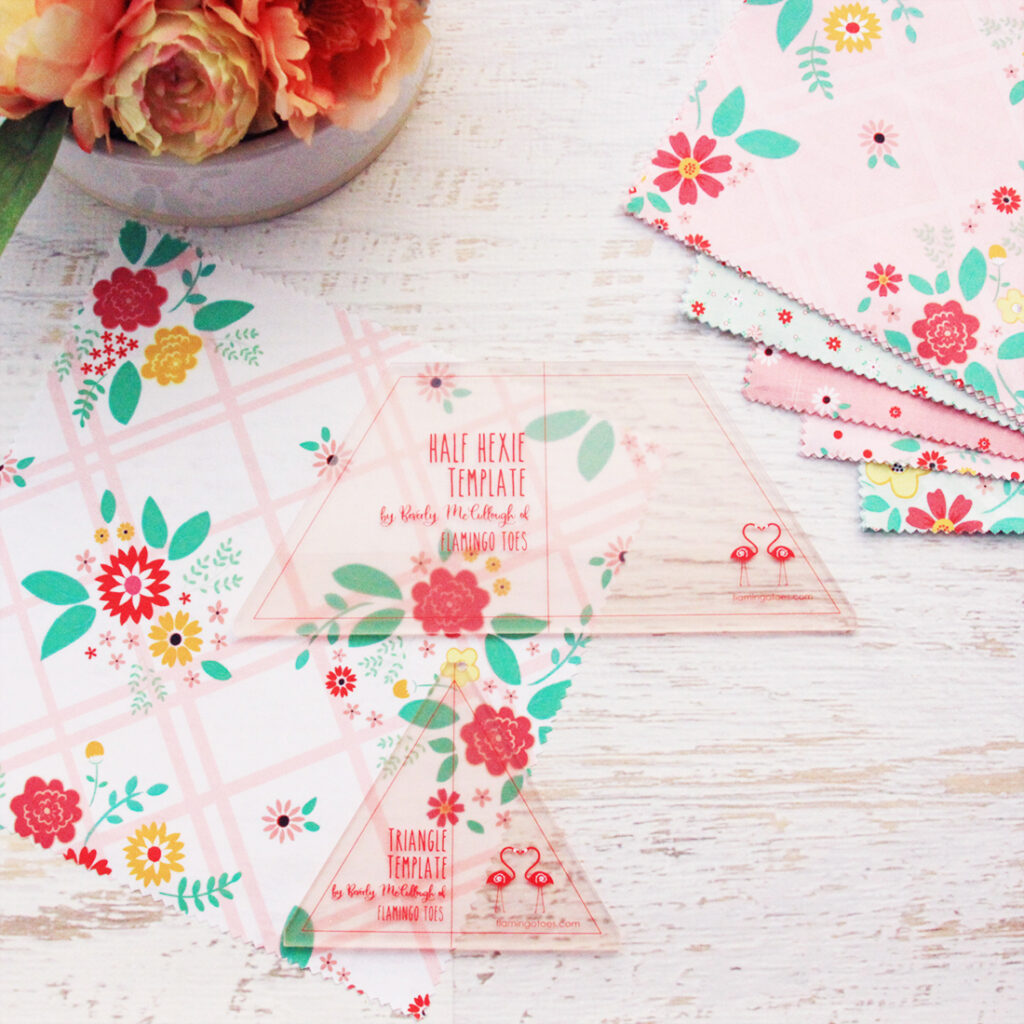 What do you think of these new templates? Let me know in a comment below!