I have such an exciting new series to tell you about today!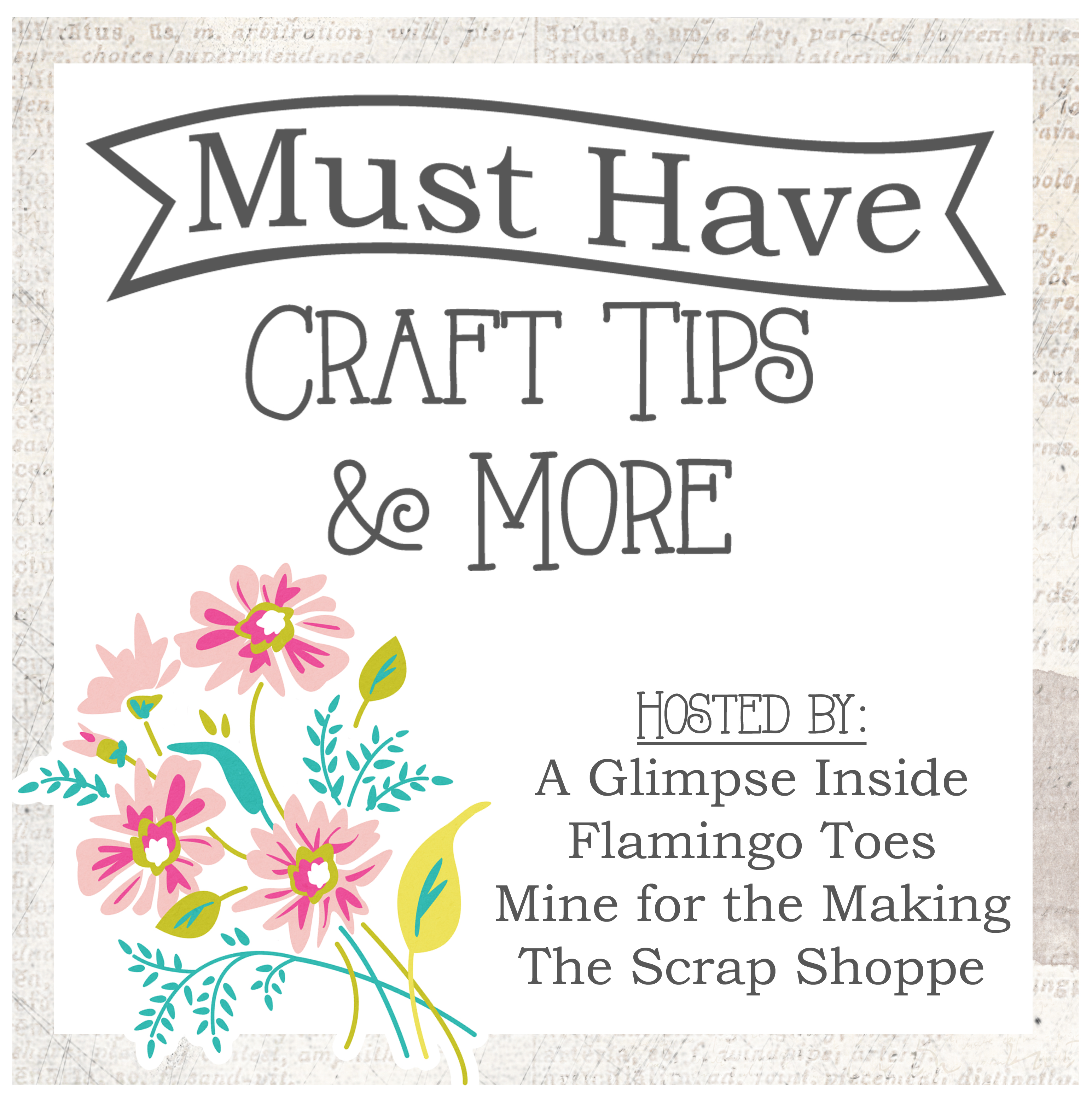 If you've visited here before, you will have seen the Pinterest Feature Friday posts that we share every Friday. They have been so fun to write and we have all loved finding new friends to follow and pins to keep but we felt like it was time for something new!
So today I'm introducing a new series that will be held here every Friday – Must Have Craft Tips and more! I'm partnering with Allison from A Glimpse Inside, Kara from Mine for the Making, and Michele from The Scrap Shoppe to bring you a fun and creative craft tip every week!
These tips will cover everything from crafting, organizing, sewing, DIY and more and will be great time-savers, cool tricks and new ways of doing things. We're excited to share our ideas with you all and hope you find the series to be a great resource!
We'd also love to know about any tips you'd like – do you have a favorite craft you would like a tip for – or maybe some help with organization? We'll be putting our calendar for the rest of the year together so leave a comment letting us know what you'd like to see!
Make sure you stop in next week for our first post in the series!