Hello everyone and happy Friday!
All month we've been sharing tips for kid's bedrooms. We've shared DIY beds, cute pillows to sew, fun book storage ideas and today, I am going to share organizational ideas to help keep those bedrooms tidy, well if your child uses these ideas properly to keep them tidy. ;)
Check out the great ideas and hopefully one of them will inspire you to reorganize your child's room.

(Inspiration Made Simple)
Have a Nerf gun lover in your house?
Build a Nerf Gun Peg Board to store all those guns in one place.

(It's Always Autumn)
Does your child have a ton of stuffed animals like mine do? Check out this cute Hanging Stuff Animal Swing. I think I need to make this for both of my girls.

(Polished Habit)
Think outside the organizational box and use a over the door pantry organizer to store books.

(Reality Daydream)
Organization the closet so that every space has a purpose and label items so everything can be put back into their proper home.

(The Happy Housie)
Have a Lego lover in your house?
Check out this Under the Bed Lego Rolling Cart to keep all those tiny piece organized but also within reach.

(Shades of Blue Interiors)
Under the bed is a space not always properly utilized and this Roll-Away Storage Closet is perfect for a small space or a space with a small closet.

(Shades of Blue Interiors)
Here is another great ideas to help keep all those beloved stuff animals all in one space. Build a Stuffed Animal Corral that hooks over the end of the bed to help keep them all in one space but within reach when they just need a little snuggle buddy at night.

(Ana White Homemaker)
Does your child enjoy doing art but there just isn't room for a large art space?
Build a Flip Down Wall Art Desk that provides the tabletop but doesn't take up valuable floor space.

(Keeping Up with the Souths)
Check out this Magnetic Match Box Car Storage Solution idea. Perfect to keep all those little car visible.
There you have it!
Hopefully one of those ideas can work in your home. I see a few that I may have to make! :)
Be sure to come back next month with for all new tips and tricks.
Happy Memorial Day!
Your hostesses,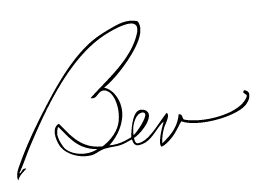 The Scrap Shoppe | Flamingo Toes | Mine for the Making | A Glimpse Inside