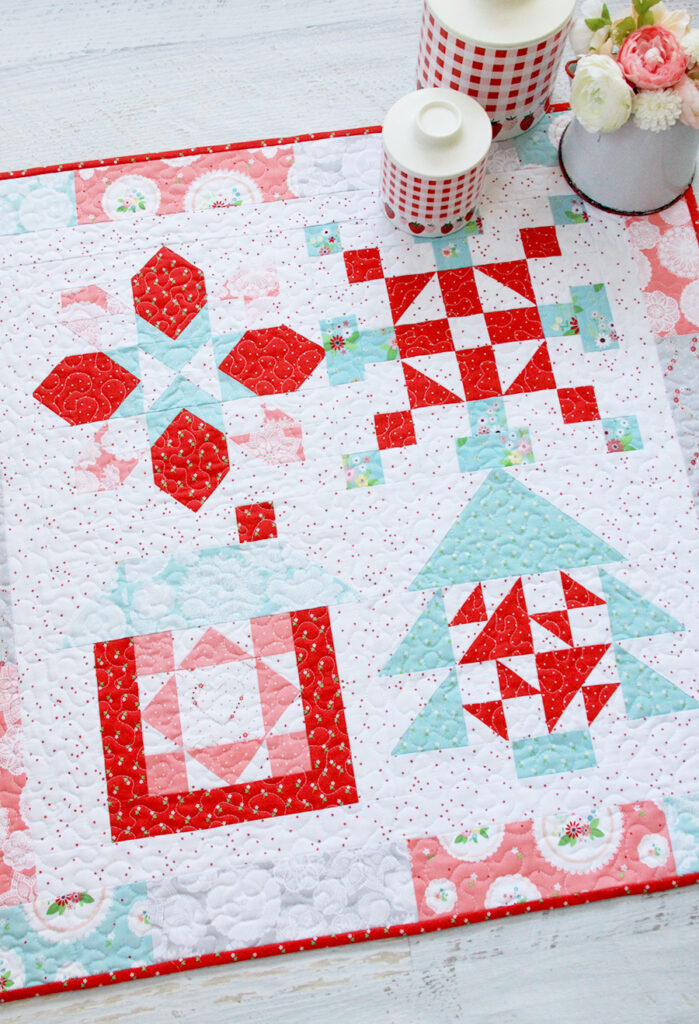 It's the last day of the Merry Mini Quilt sewalong!! I've had so much fun making up these blocks and I love how it all come together. It's such a sweet finished mini quilt and I think it is perfect for any time of year!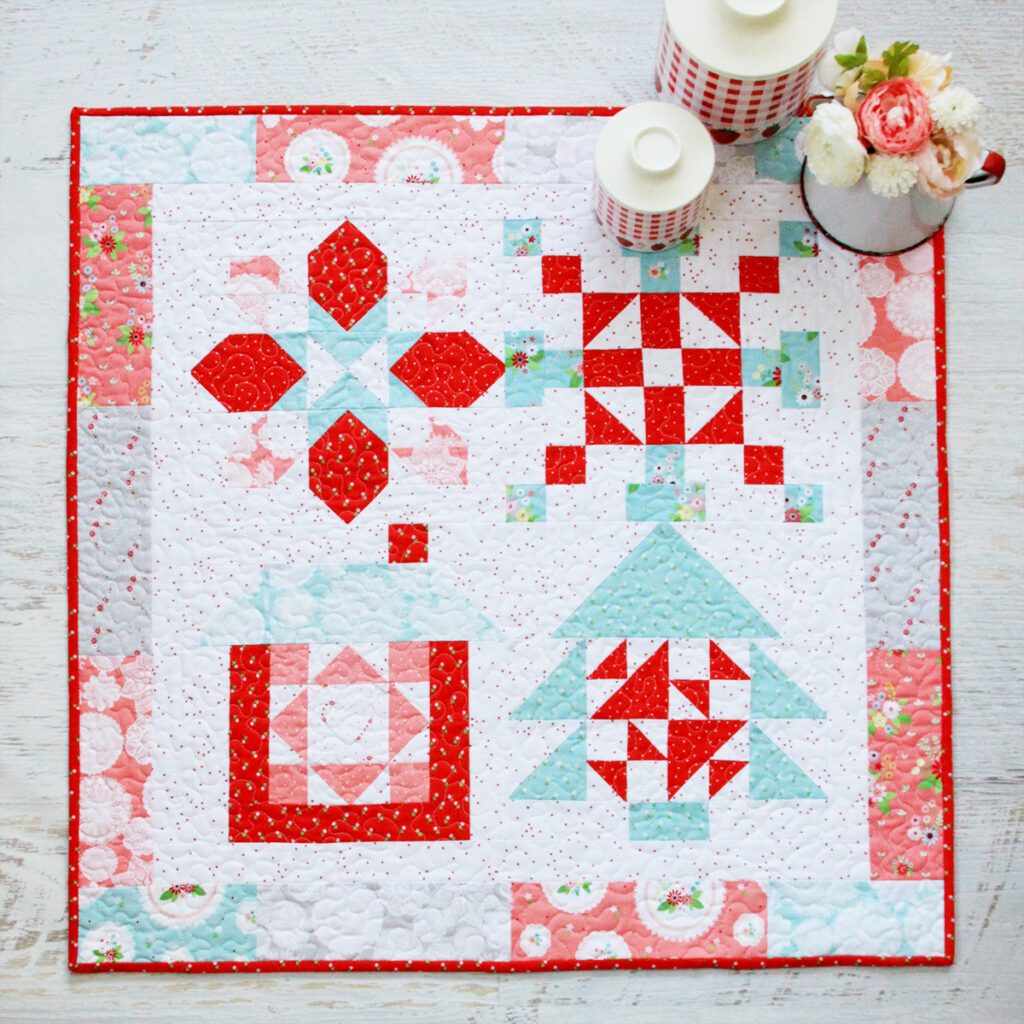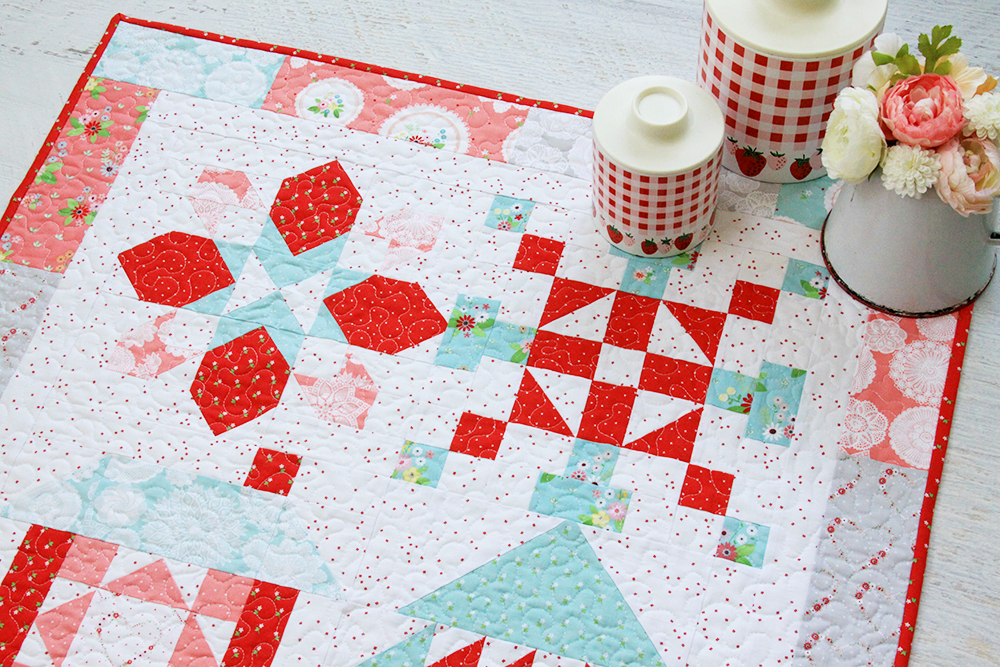 I am using Vintage Keepsakes for my fabrics and Blossom fabrics (affiliate links) for the background. You can see my posts for Block One, Block Two , Block Three, and Block Four by clicking each link.
This week you can find the border and finishing instructions at the Fat Quarter Shop blog!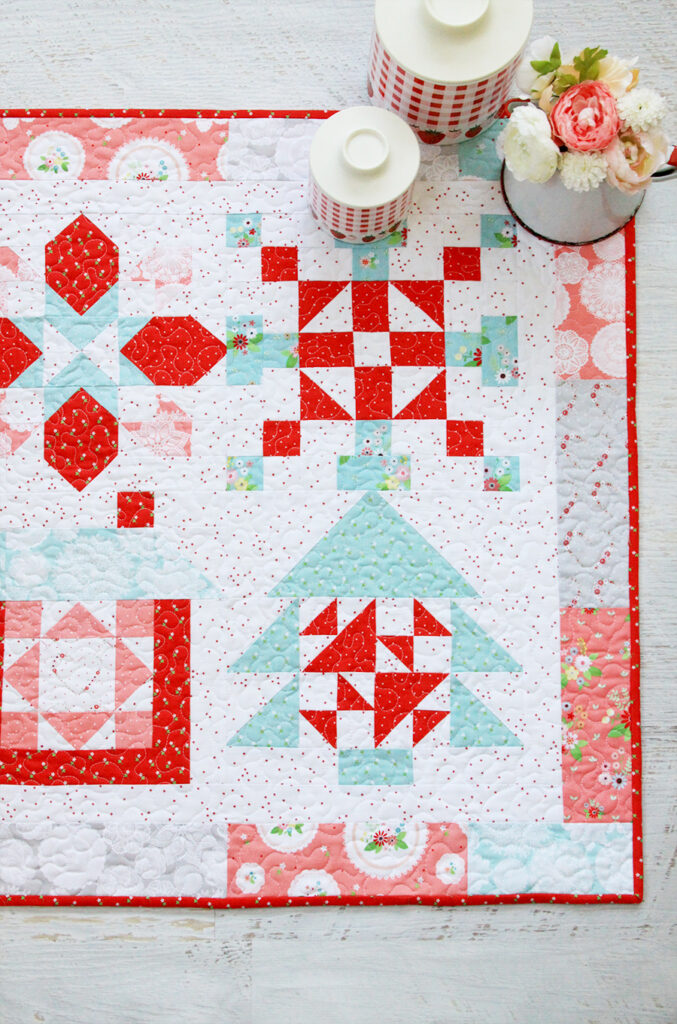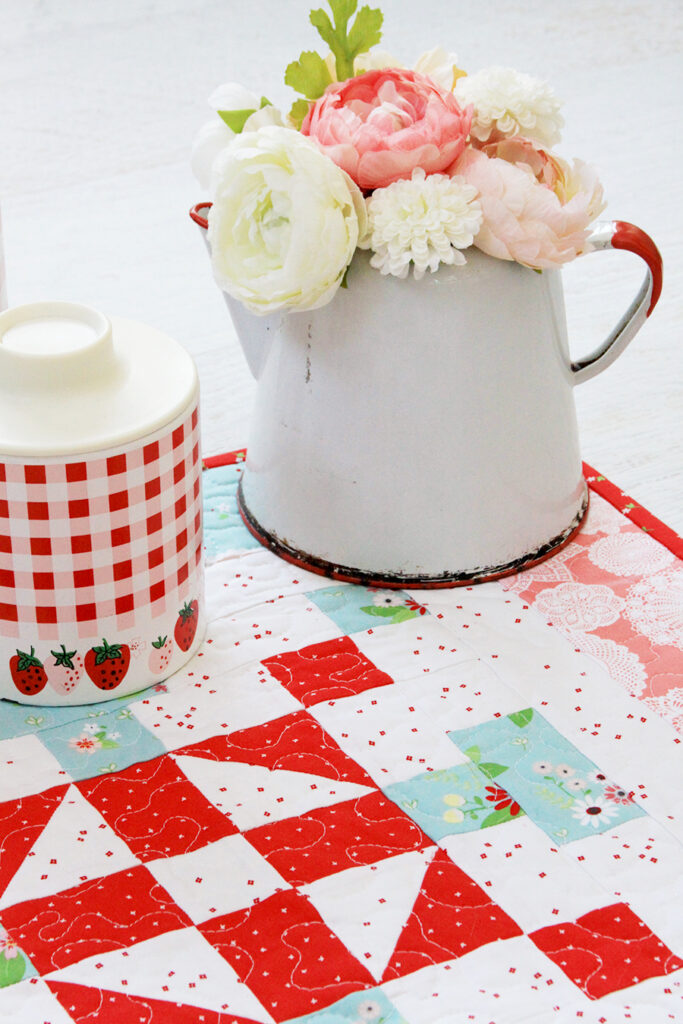 In the post above you can find the links to all the other designers versions as well! The mini quilts look so pretty in all the different fabrics!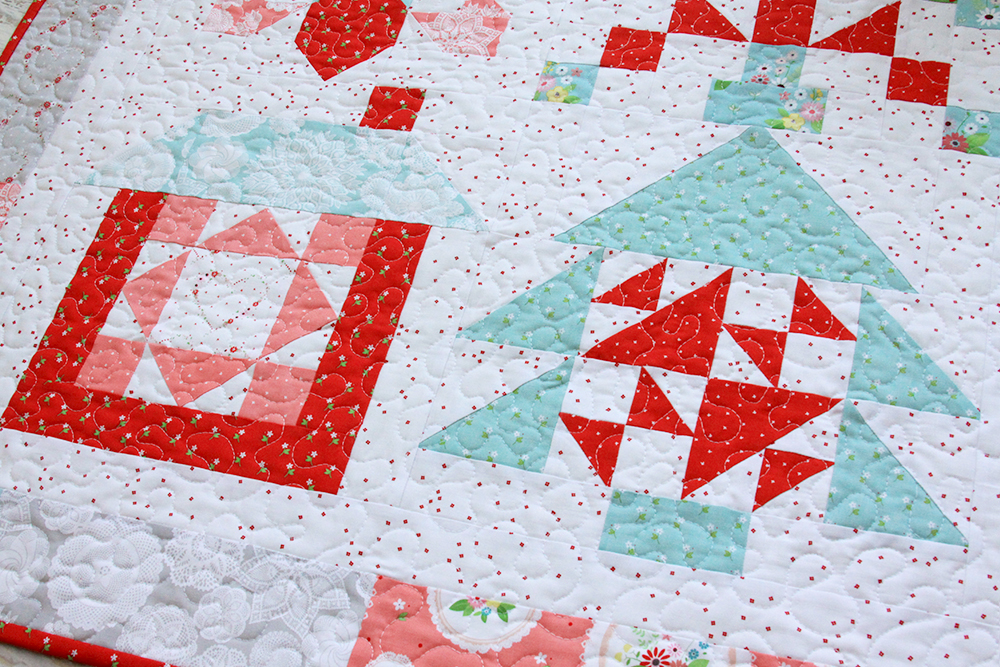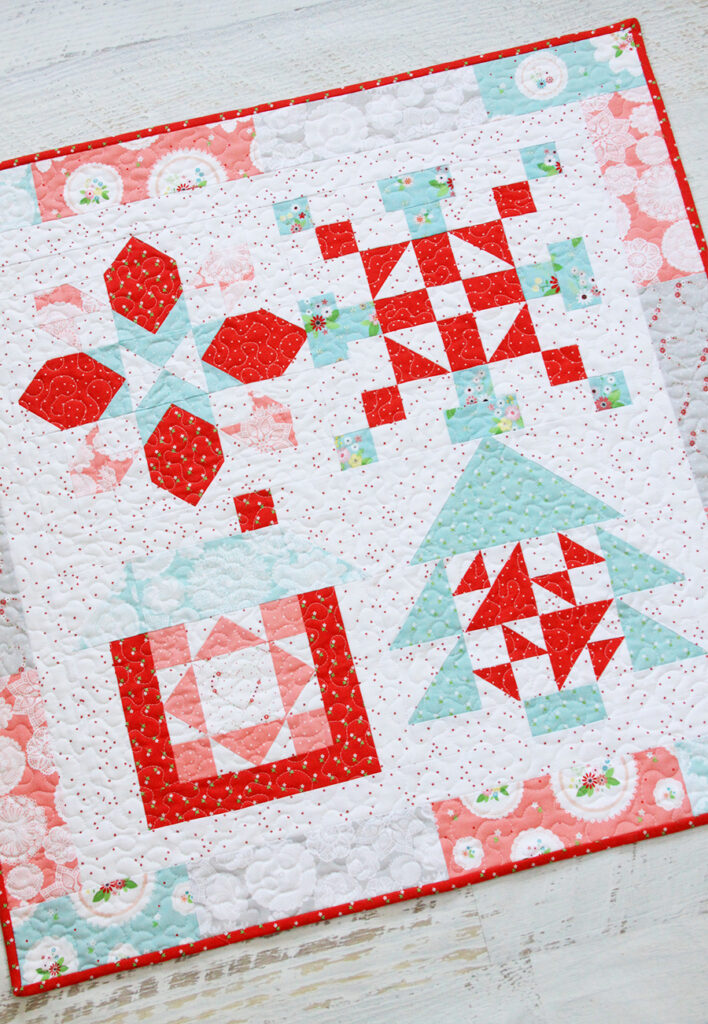 If you're sewing along we'd love to see your photos! Share them on Instagram and Facebook with the hashtags #merryminiquilt and #merryminimysteryquilt!