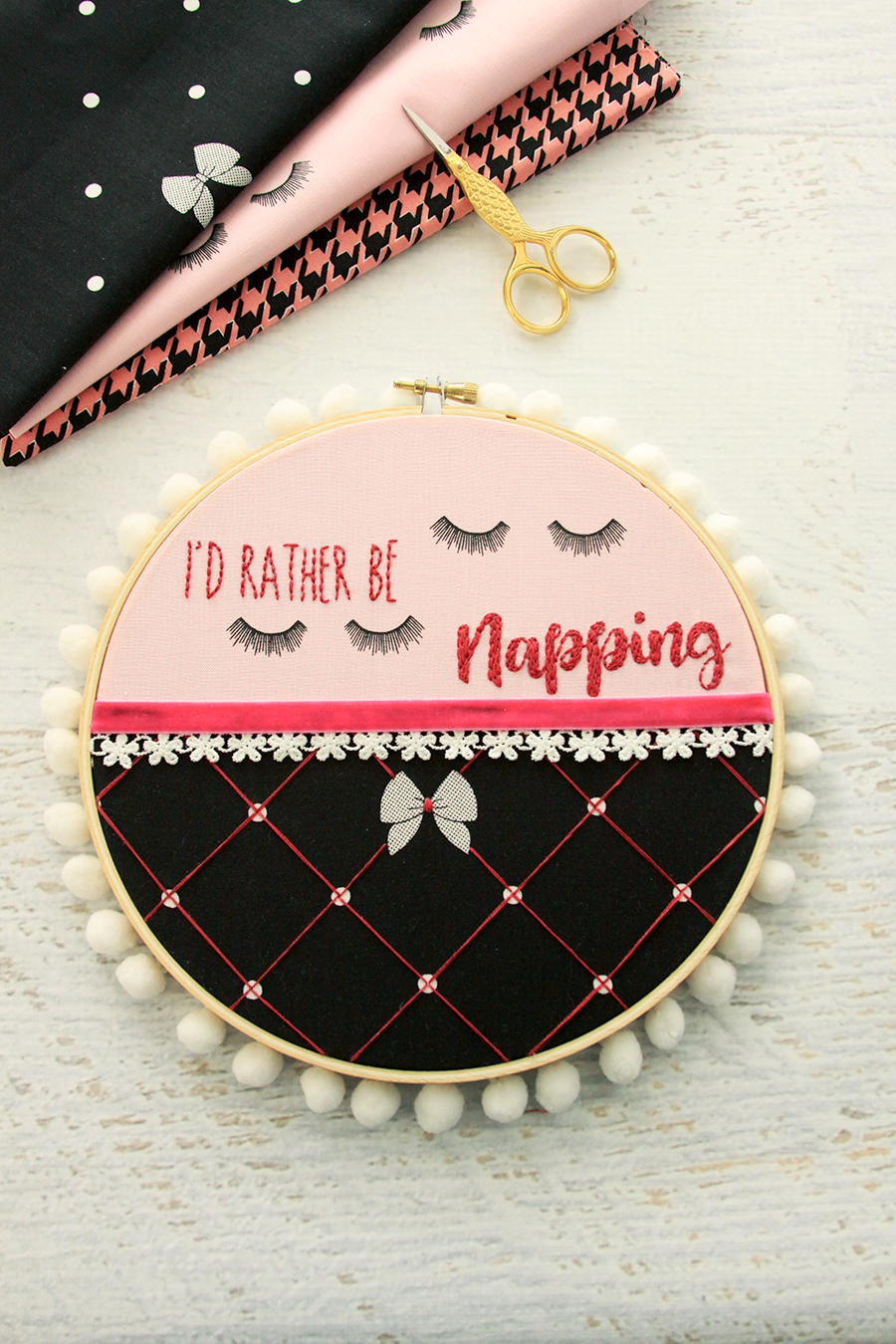 One of my favorite things to do is create fun embroidery hoop art with cute fabric as the inspiration! If you've visited here before – that's nothing new! When I saw this cute new Kiss Me, Kate fabric, I just fell in love with the sweet prints and I knew I'd have to make a new hoop! This I'd Rather Be Napping Embroidery Hoop Art was so fun to make and I love how the little lashes and polkadots work together!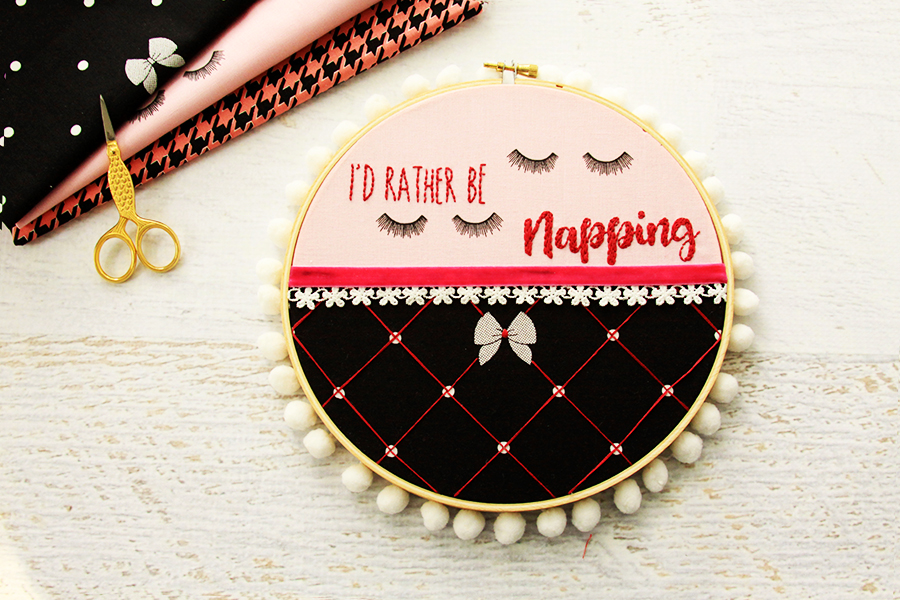 I added a little trellis to the polkadot print and I love how it turned out! It's so easy to stitch too!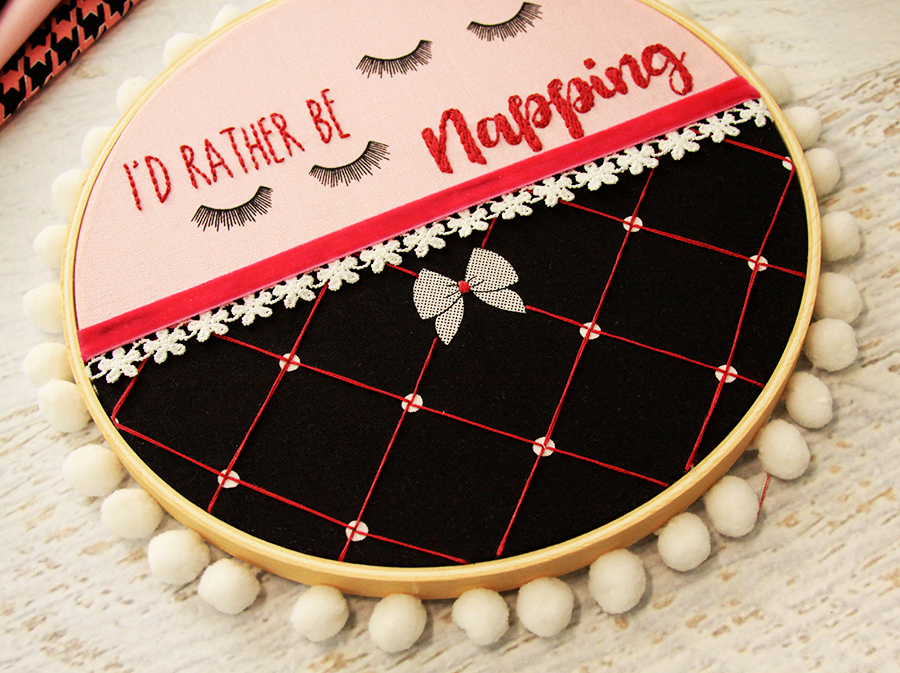 This new collection from Kate Blocher of See Kate Sew is all sorts of fun prints – lashes, lipstick, houndstooth and more – all in bold colors!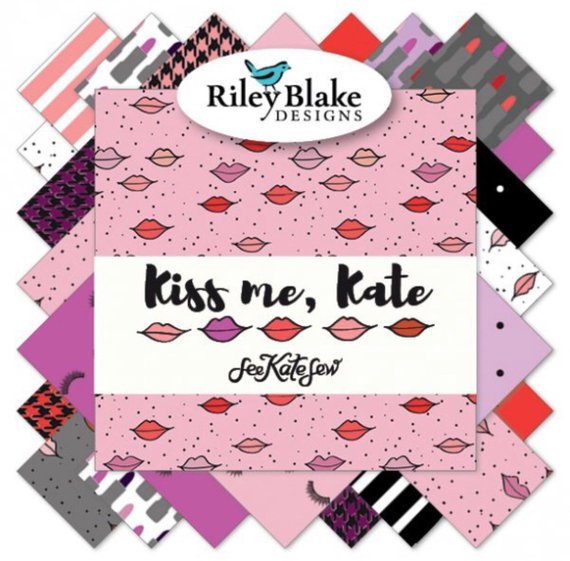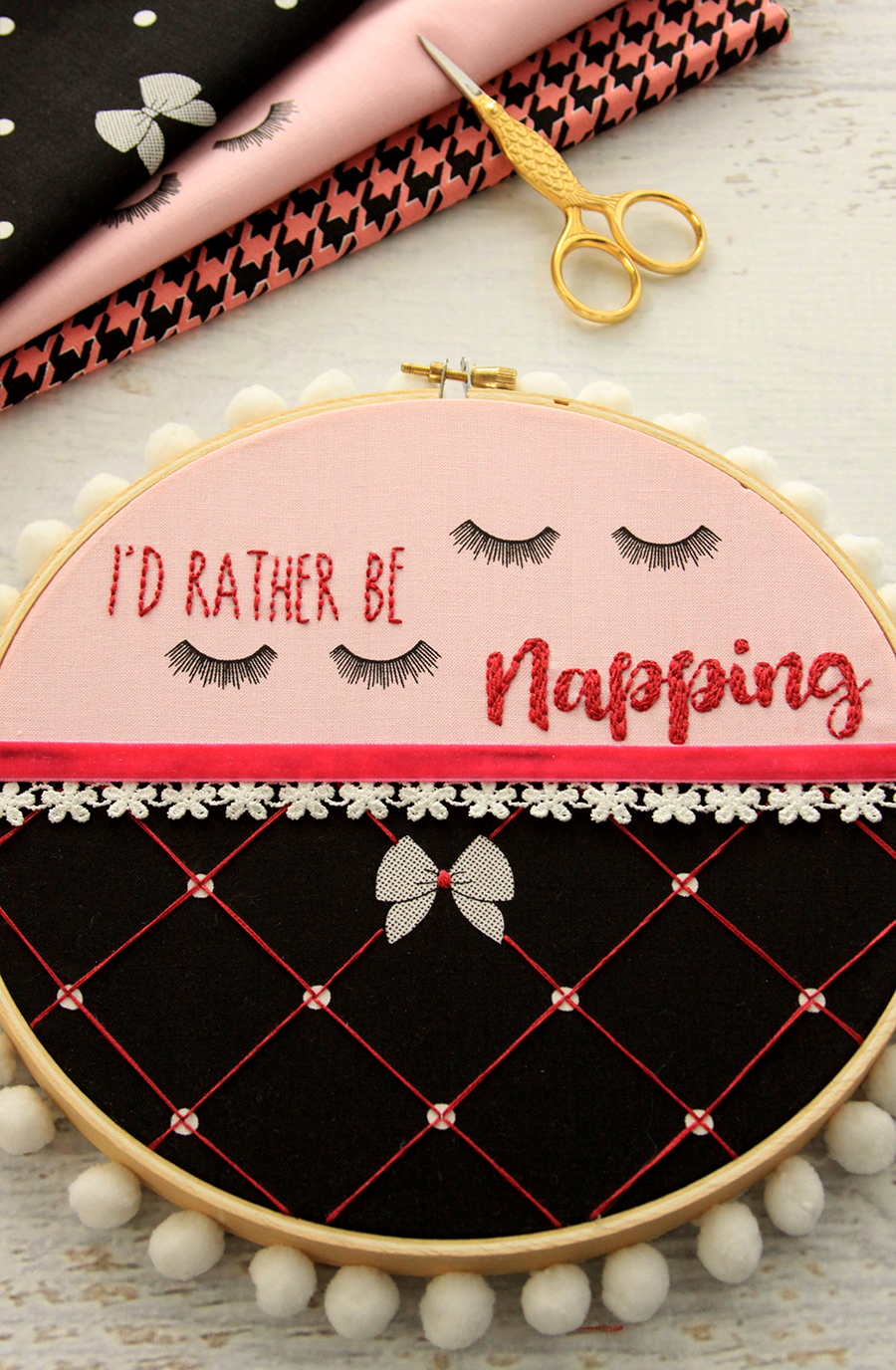 It is such a fun hoop to make and it's perfect for a beginner or expert stitcher. And while it would look adorable in a child's room or nursery, let's be honest. We'd all rather be napping! So let's dive in!
Materials:
1/3 yard or fat quarter Kiss Me, Kate Falsies Pink
1/3 yard or fat quarter Kiss Me, Kate Polka Bow Black
1/3 yard each ribbon and lace
Dark Pink Embroidery floss
Pom Pom trim for edging
Glue
Marking Pen
The pattern has the lettering in two sections so you can cut it out and place it the way it looks best with the lashes. Center the lettering and lashes in the top half of the hoop and a strip of polka dot fabric on the lower half, with one of the bows in the top center of the hoop. Transfer the lettering to the lashes fabric.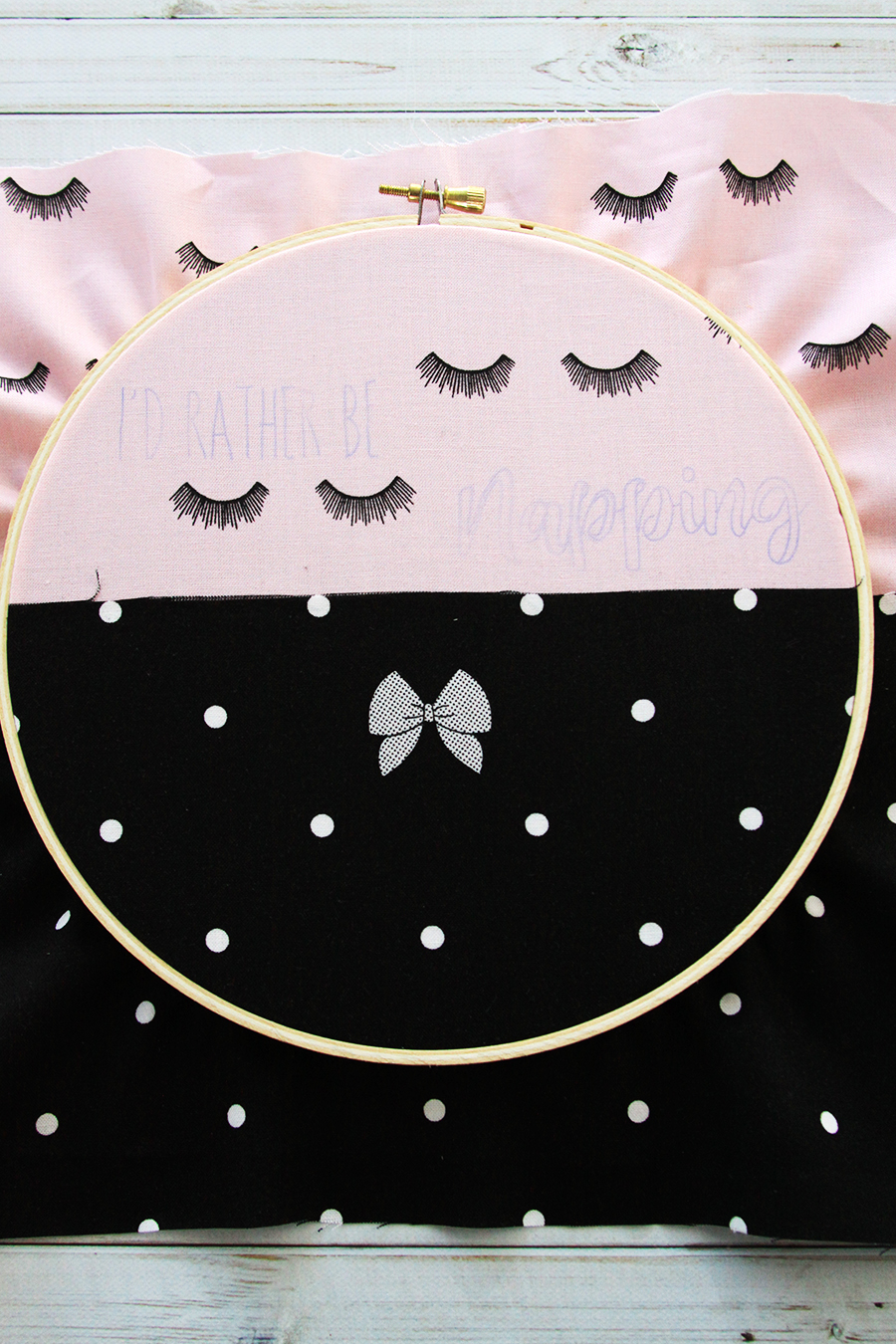 Embroider the lettering with a back stitch for the I'd Rather Be section. For the Napping section, outline the letters with a back stitch, then fill in the letters with a woven back stitch.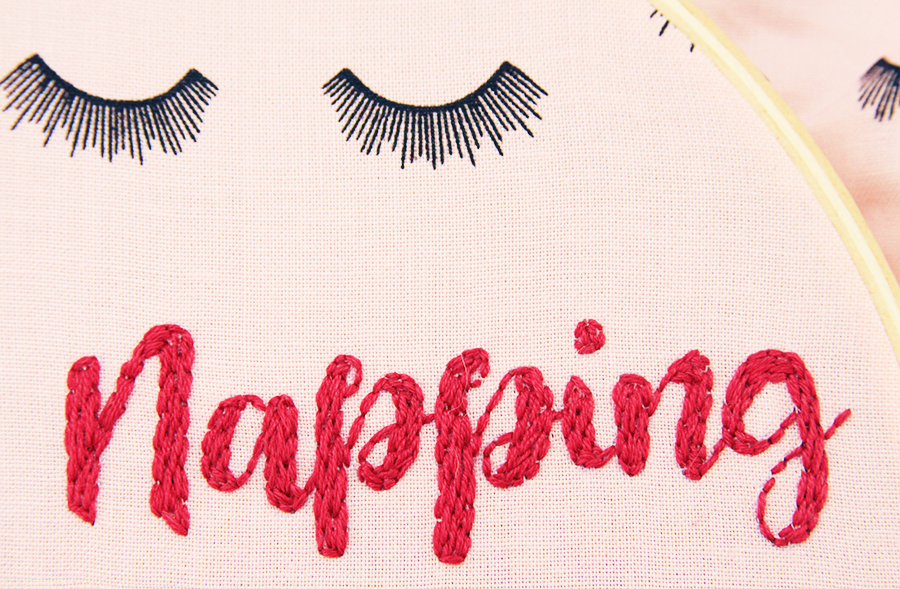 For the lower section, stitch straight lines between the polka dots to create the trellis. Make sure the stitch lines around the bow are straight. Cover the center section of the bow with straight stitching.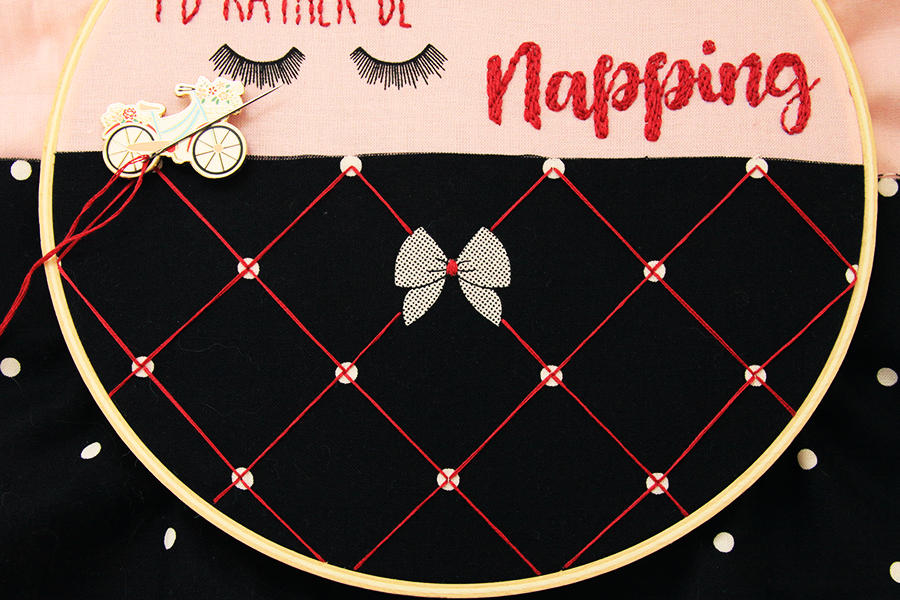 Remove the fabric from the hoop and carefully glue lace and ribbon over the center of the fabric. Place the fabric back in the hoop and pull the fabric tight, being careful to keep the stitching straight.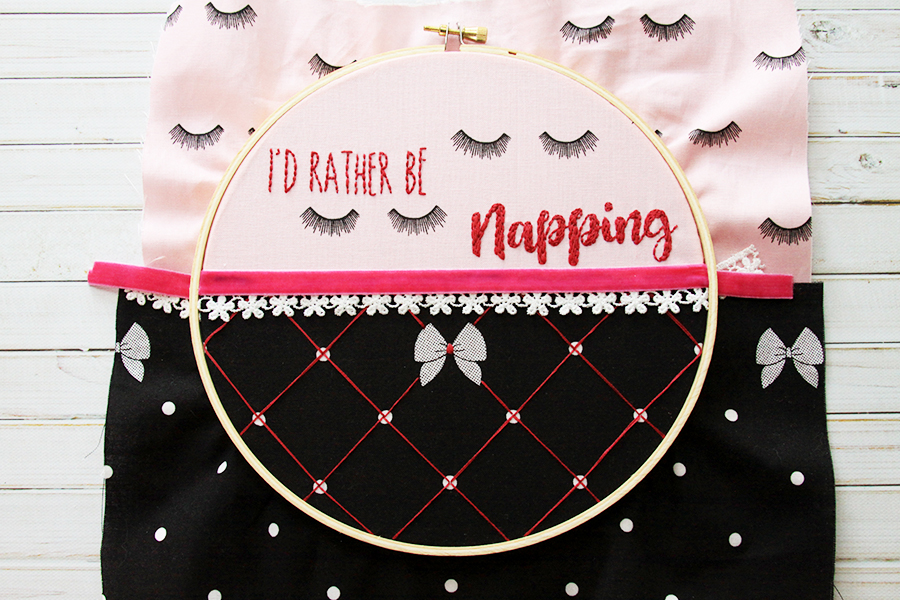 Finish the back of the hoop and glue on the pom pom trim. Hang up your cute new hoop!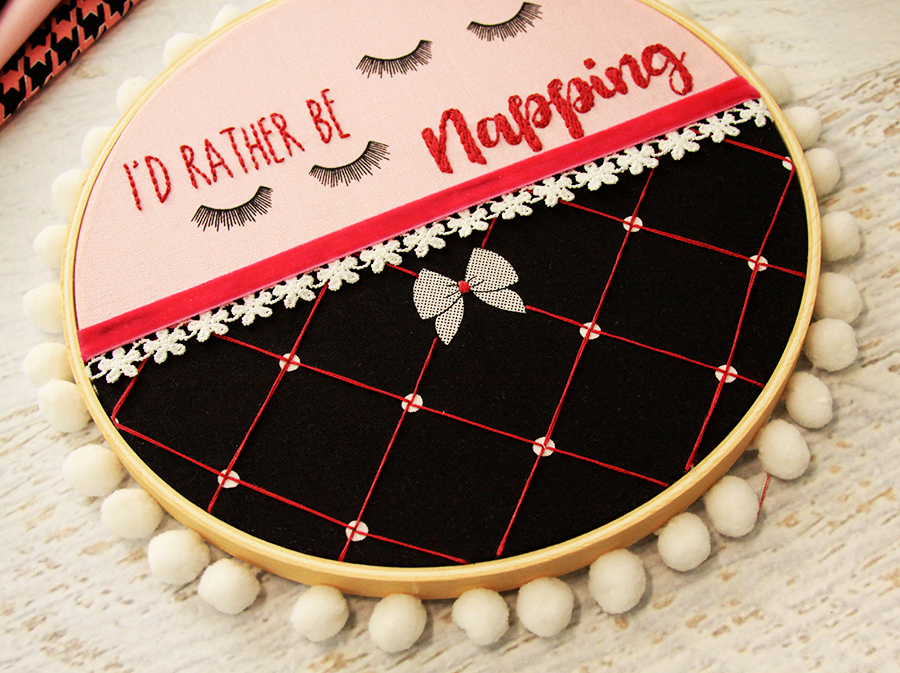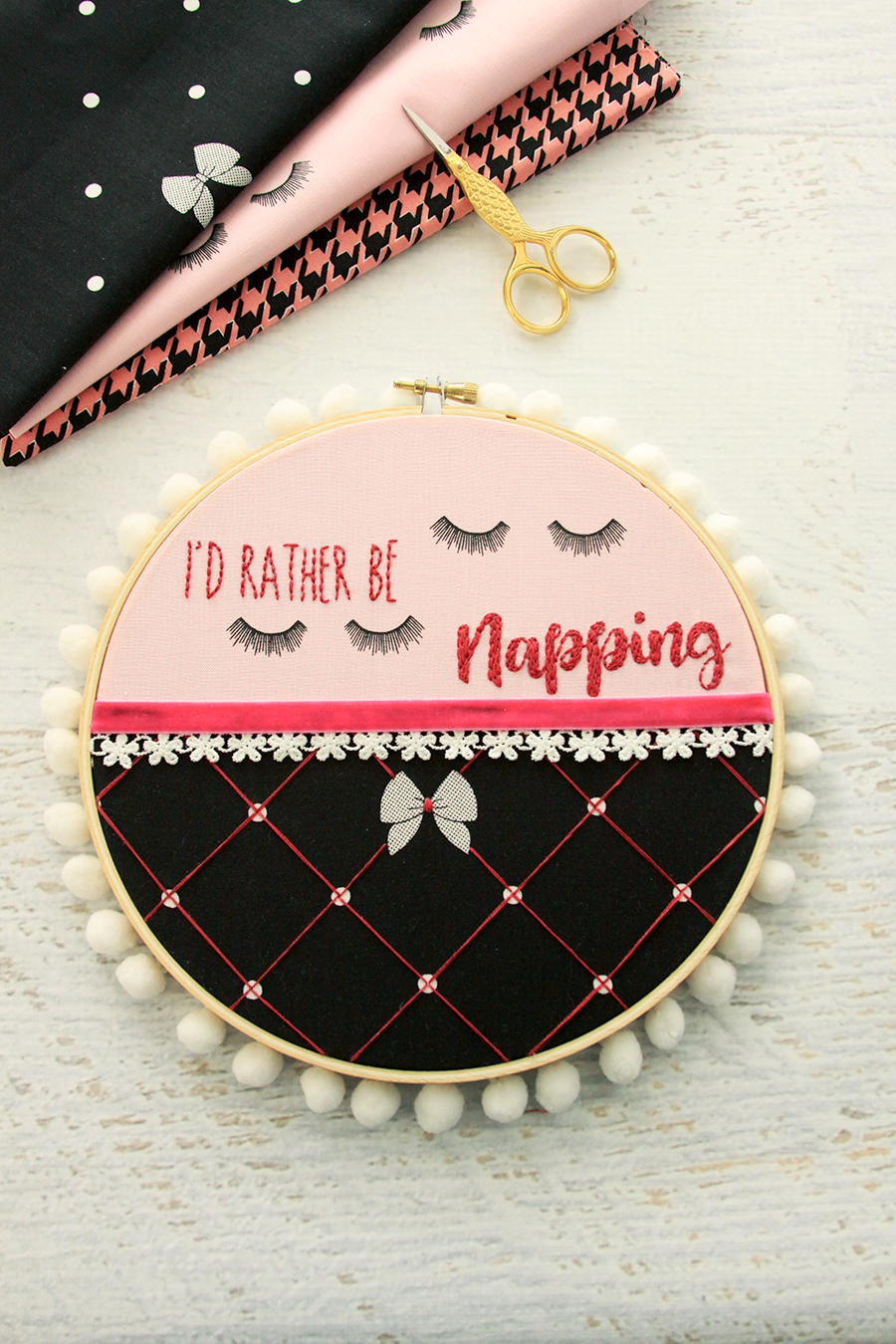 You can find more cute projects and info on where to buy Kiss Me, Kate over at Kate's blog, See Kate Sew!