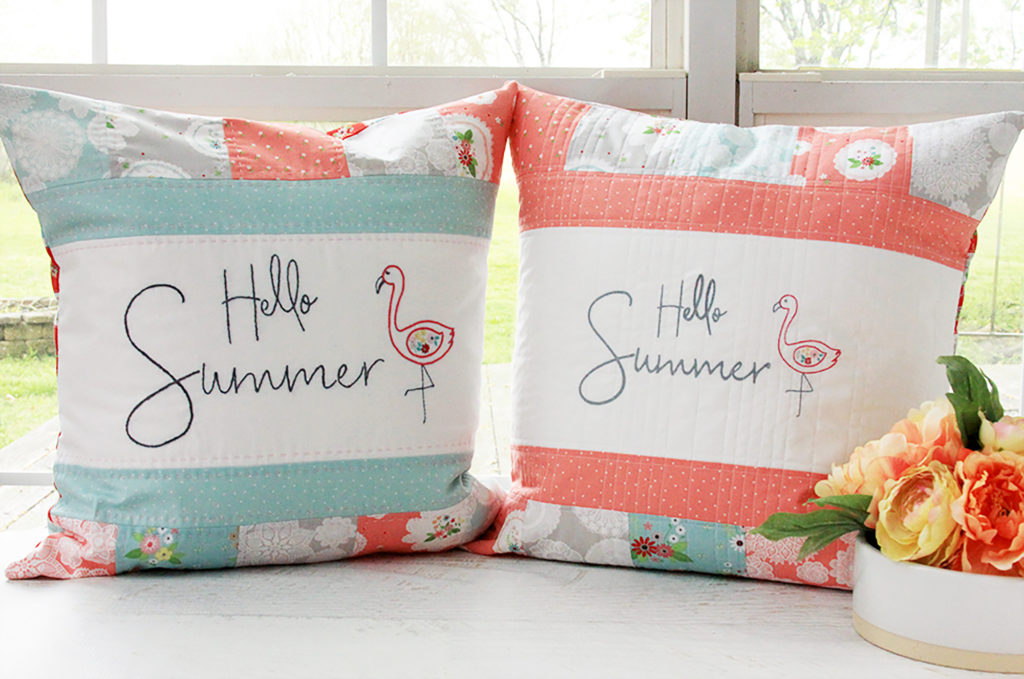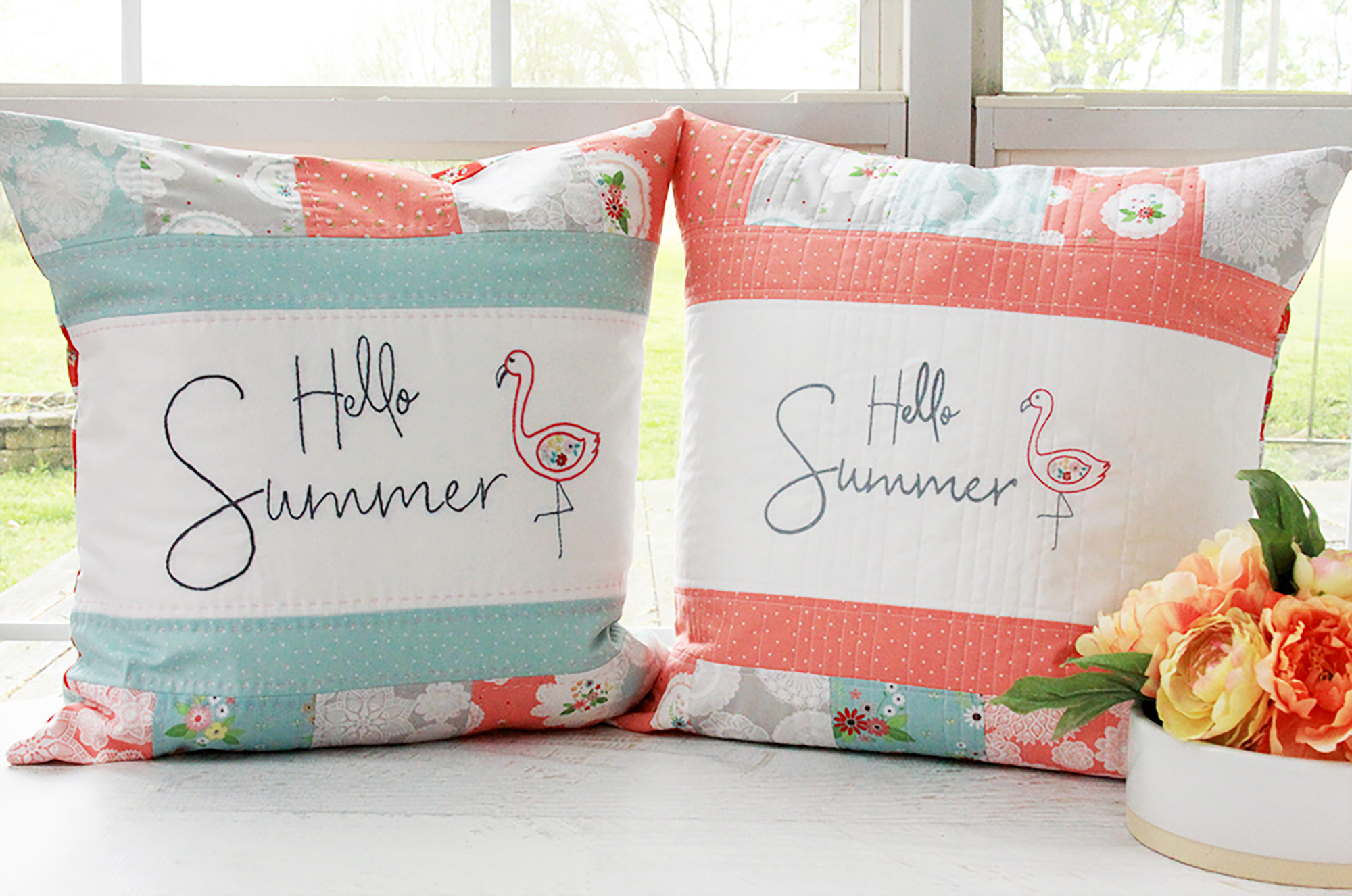 I am so excited to announce a new partnership with Babylock Sewing Machines! Before this year I'd sewn with a Babylock several times at retreats and classes and I've always loved them.
I've always wanted to learn machine embroidery but I'll confess – I was really nervous about it! I thought it was complicated and tricky. But it's always something I've wanted to do so I'm diving in learning with the Babylock Flourish II!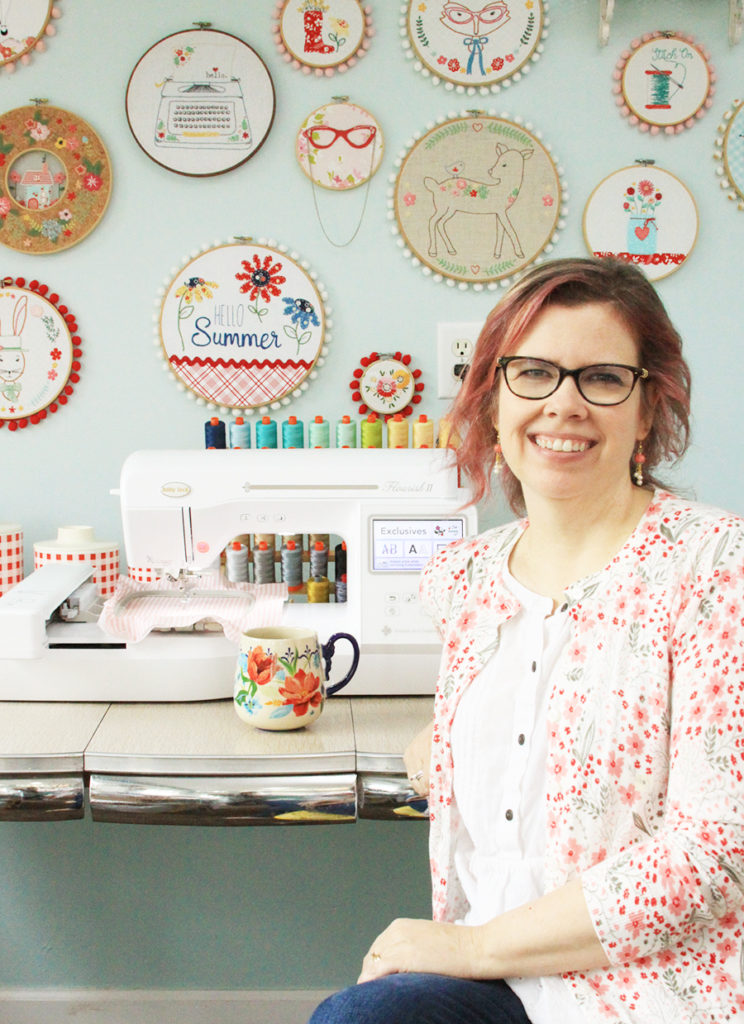 I've had a blast making designs installed on the machine – there are a ton of florals, alphabets and other designs that are already on the machine. I will confess though – it took me maybe a half hour to figure out how to put the fabric in the hoop. Mainly because I'm a dork haha! But now I've got it down and I feel all accomplished. :)
I also wanted to create a design of my own!! This month I have two projects featured in the Babylock Totally Stitchin' e-magazine! It's two versions of the same design – one in hand embroidery and one in machine embroidery!
This is the hand embroidered version! I used Vintage Keepsakes for both pillows and did a fun patchwork border for the embroidered centers.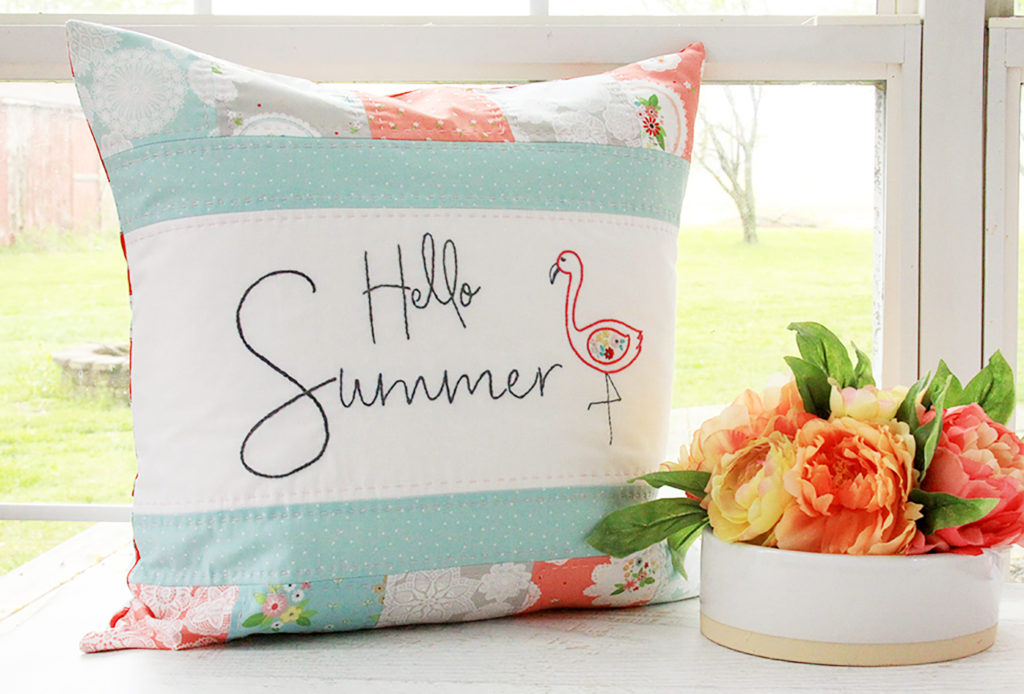 And here's the Machine Embroidered version!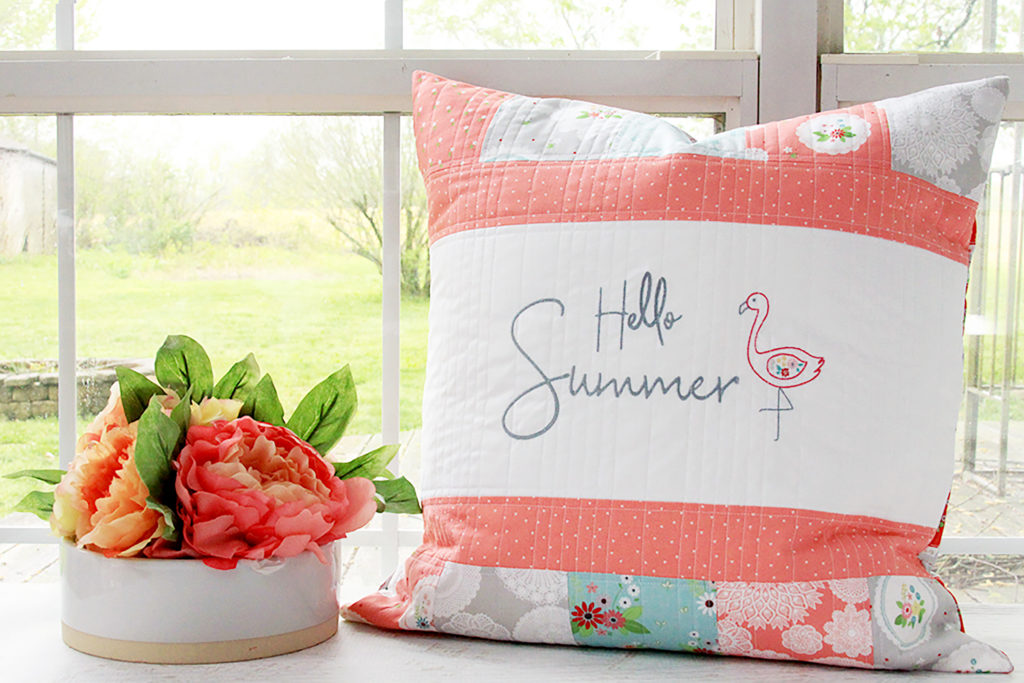 Both are so fun right? They'd be great gifts too!
You can find both free patterns and the digital file for the machine embroidery in the Totally Stitchin' magazine! There are 10 projects in the magazine including quilting, sewing and embroidery projects!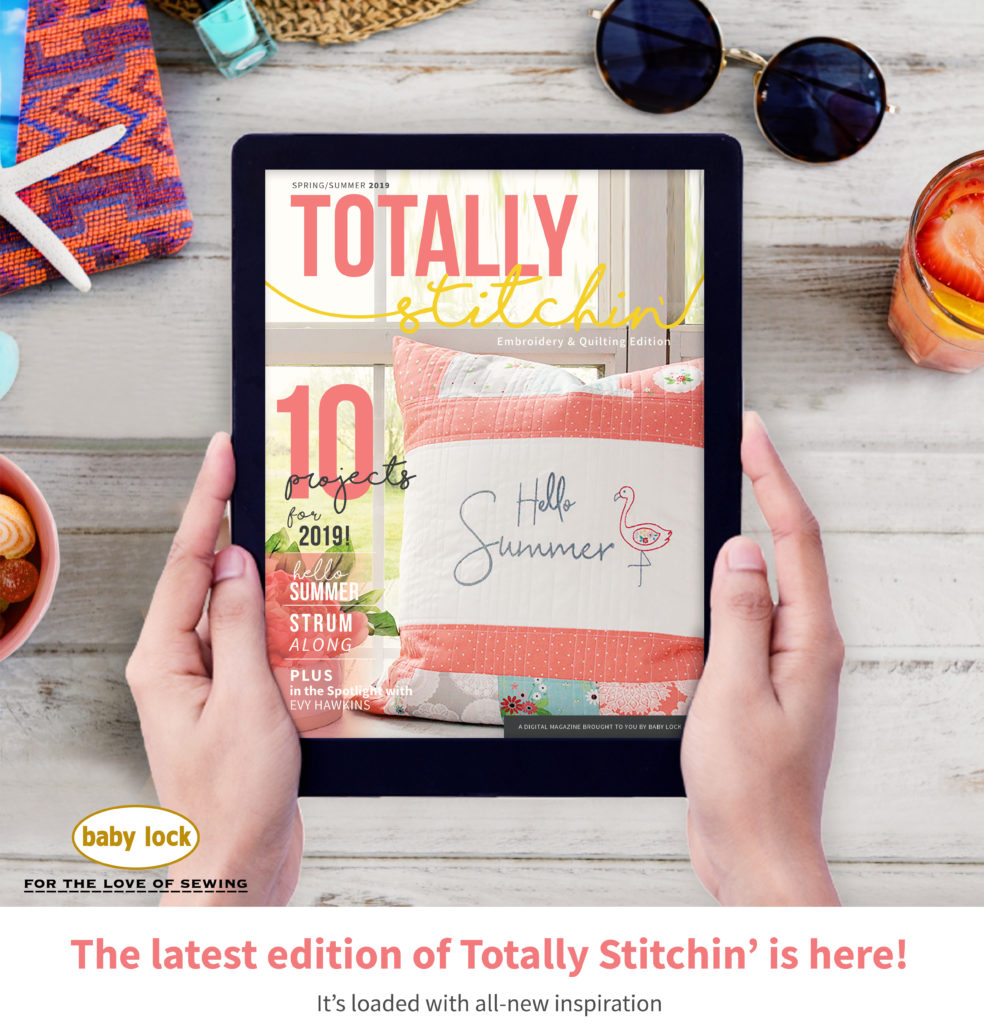 I'll be sharing more projects with the Flourish II soon! I can't wait to hear what you think of the pillows!