Last week I was super fortunate to be able to teach an Embroidery Hoop Art class at Snap Conference in Salt Lake City! I was of course, crazy nervous. But I ended up having so much fun!
Our class started off with some basic practice stitches and talking about the different types of embroidery threads and cottons. It was so great to hear gals say that they'd never been able to do a French Knot – and get all excited when they accomplished it!
For our project – everyone made this Heart and Home Embroidery Hoop Art. I brought a bunch of different fabrics and hearts, so people could choose the fabrics that matched their style best. I loved this combo of turquoise and green though – it has such a retro feel to it, don't you think?
This is a great beginner piece. It uses just a few stitches and you can really have fun with the background and heart fabrics. You can also add some stitching around the heart – that adds something a little extra.
I used DMC Pearl Cotton for the stitching. DMC was also so generous and provided all the threads for the class, as well as some fun supplies that we were able to use for giveaways in class!
I'm offering the Heart and Home Embroidery as a free pattern to you too! You can download it here:
Heart and Home Embroidery Hoop Art
You can find stitching instructions on the Embroidery Tips page!
Here's a look at some of the hoops in progress during the class. It was so fun to see them come together!
I'd love to see it if you make it up too!
You might also enjoy
Love Is All You Need Embroidery Hoop Art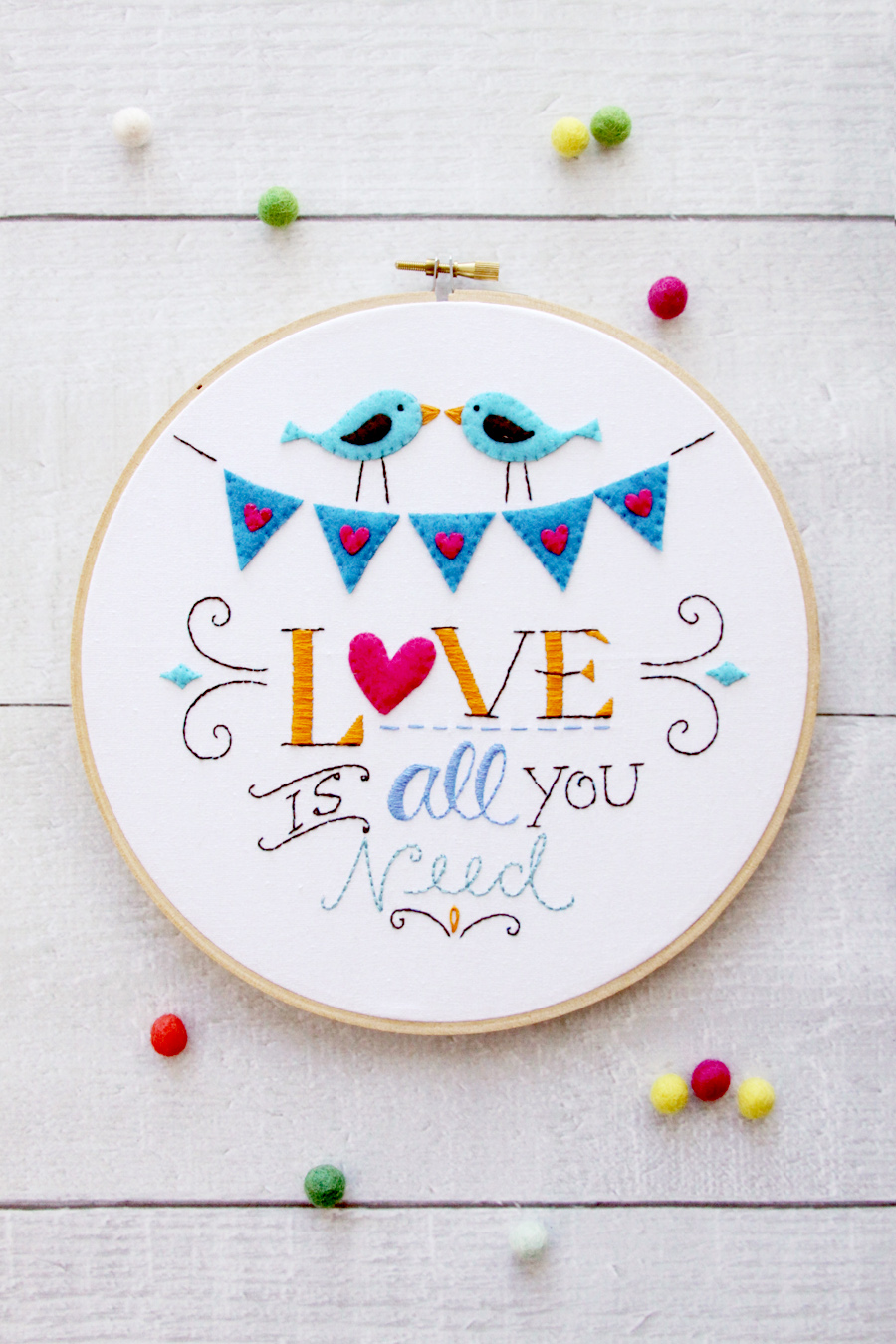 Sweet Home Embroidery Hoop Art