I had so much fun stitching up this Love is All You Need Embroidery Hoop Art Kit from Bucilla! Sometimes I like to pick up a kit to stitch – it's fun to make something that is all stamped, has the floss and instructions and it's all ready to go.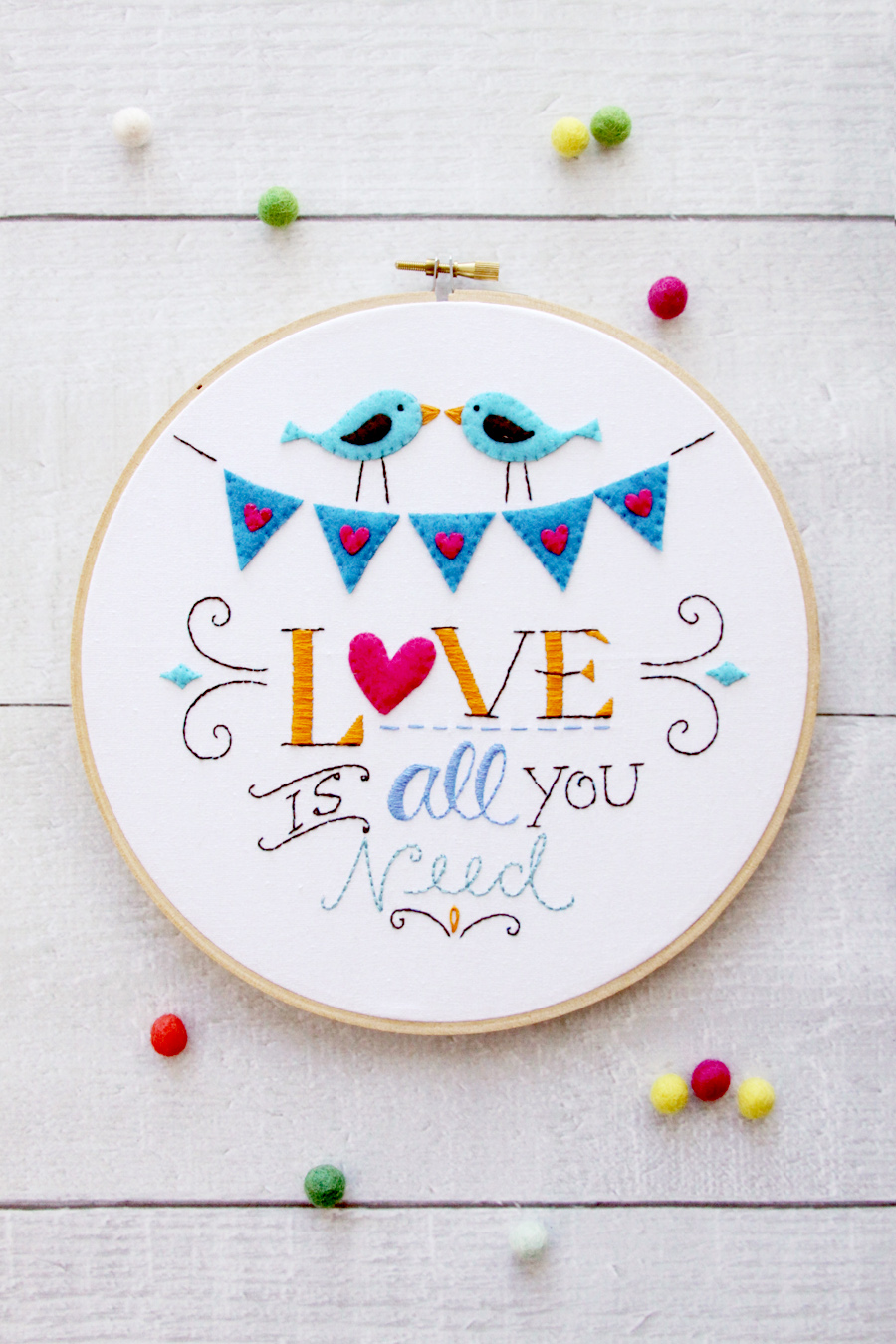 I just fell in love with this new kit and I love how it turned out. I have a giveaway for the kit at the end of the post too – but first let me show you how cute it is!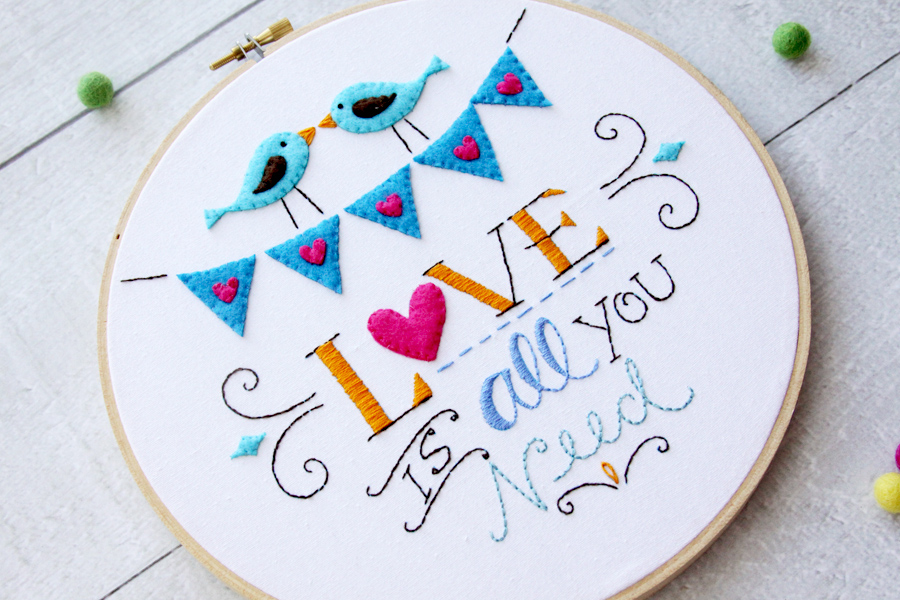 It's a fun mix of embroidery and felt – I think the felt adds a sweet 3D look to the hoop don't you?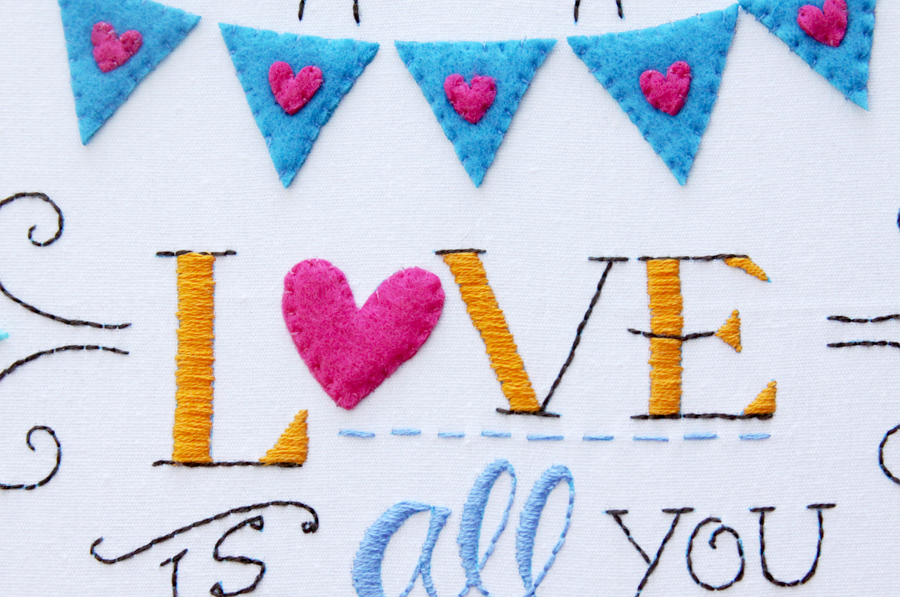 The stitches are nice and basic too so it's a great kit for a beginning embroiderer. It comes with everything you need to make it but the hoop – and there are even extra colors of floss in the kit so you can change things up a bit if you want!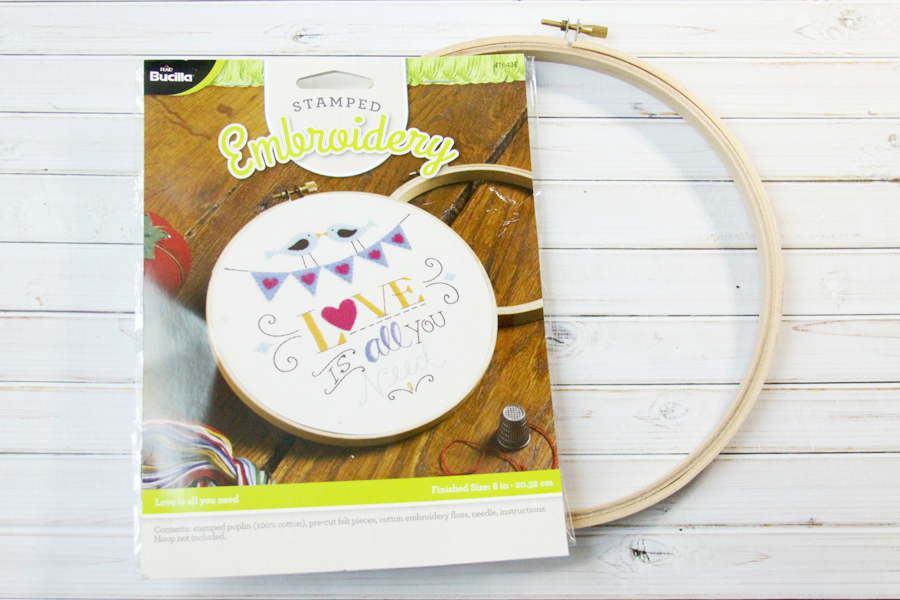 The kit comes with stamped fabric, embroidery floss, felt pieces, needle and instructions. I followed the instructions pretty closely, I just added another strand of floss to what they called for in a few places to make the lines a little thicker and easier to see.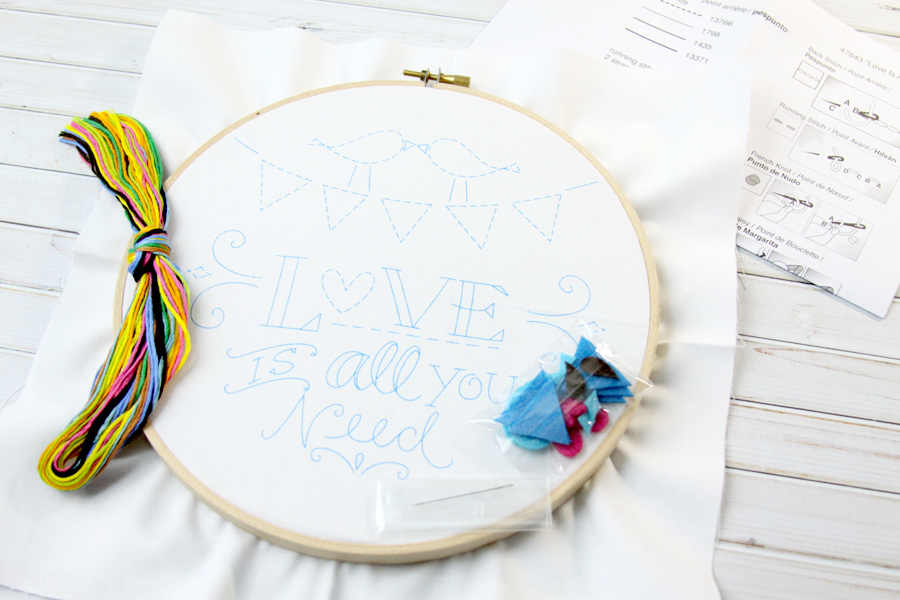 I'm always up for projects that let me practice my satin stitching too. I've always struggled with getting my stitches nice and even and good coverage. Do you have that problem? This was a fun kit to work on that stitch a little!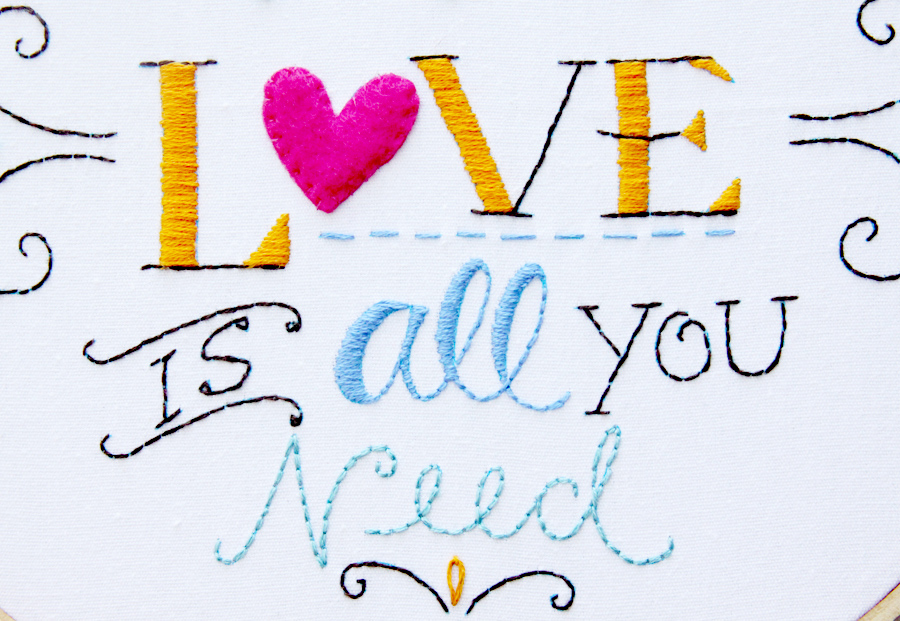 I think this would be such a fun kit to pick up if you want a quick project, something to do on a road trip, or as a gift! This kit would be so fun to give to someone who likes to stitch or is wanting to learn!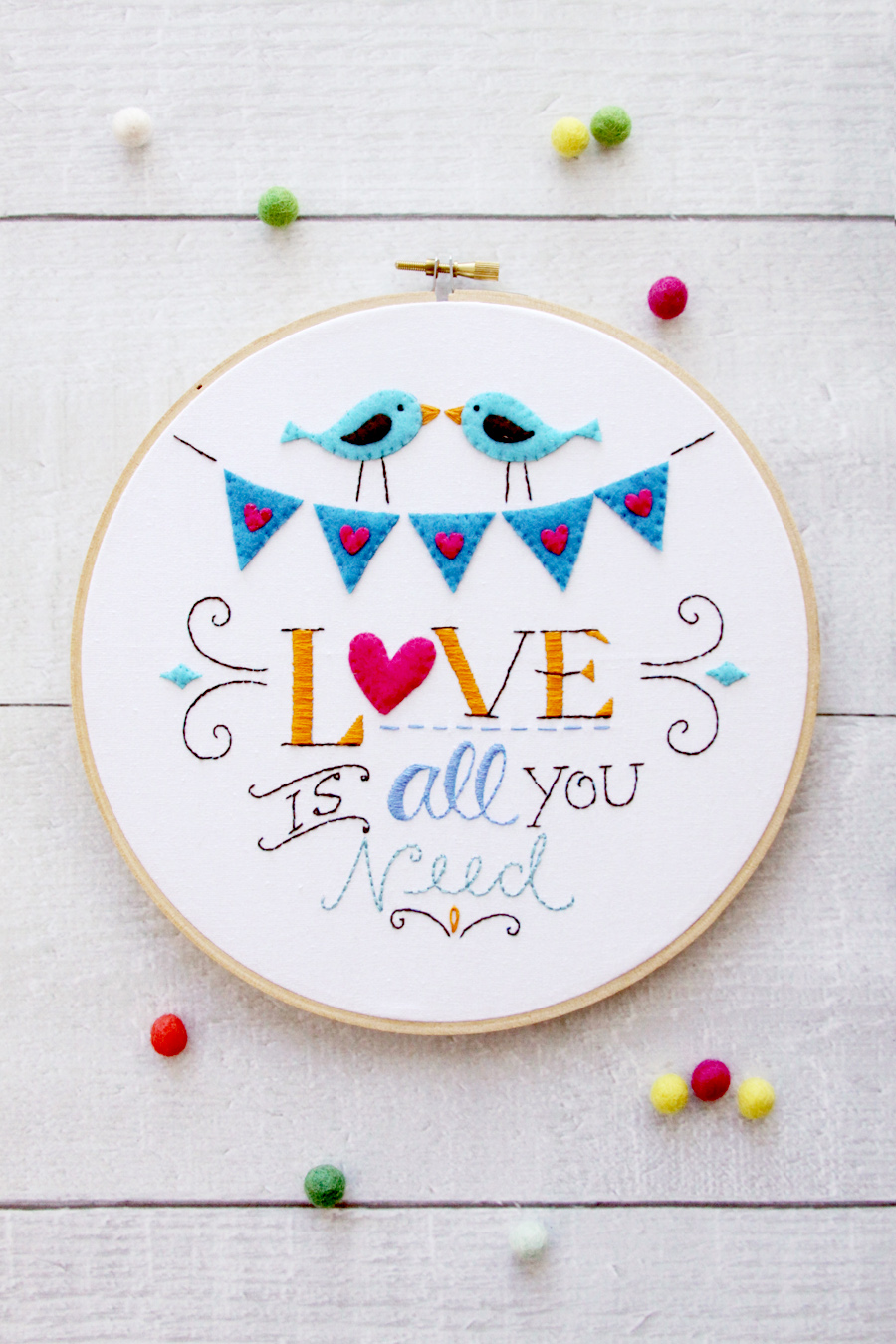 I've partnered with Plaid Crafts, the makers of Bucilla kits and materials and we're giving away a kit to a Flamingo Toes reader!
To enter, head over to the Bucilla section of the Plaid website and come back and leave a comment here with what kit looks fun! I'll pick the winner for this fun All you Need is Love kit in a week!
Don't forget, if you find something you like, you can use the code FLAMINGOTOES to save 25% off of orders $25 and up! Woohoo!
Leave a comment about what kit you like or why you want to try the kit I made to enter to win!