It's time for the fourth Happy Little Things Quilt Block!! We have another fun flower this week and another fun giveaway!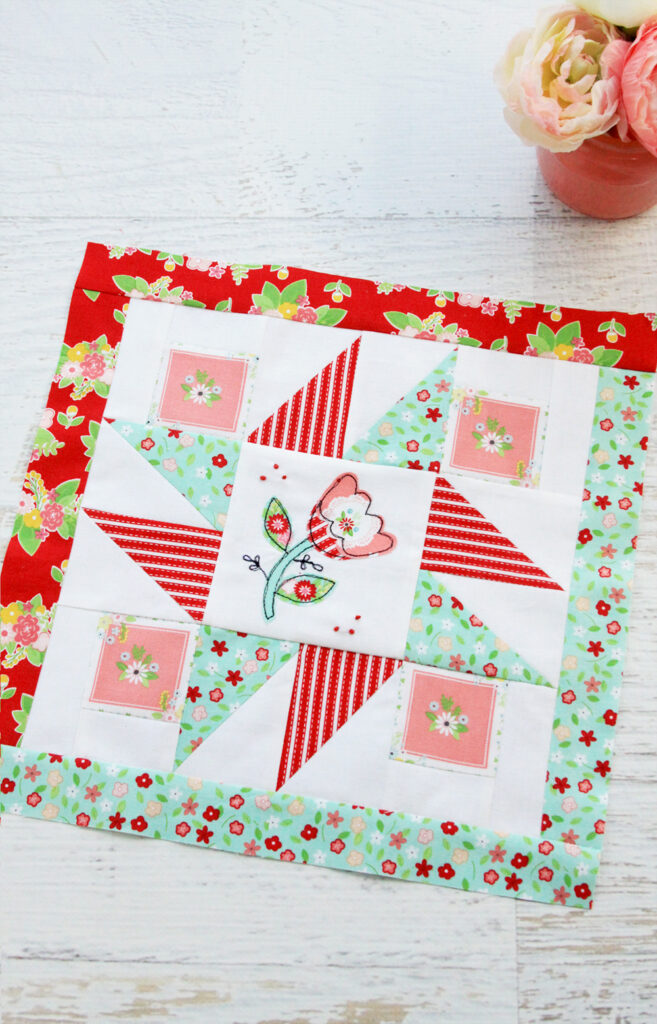 Happy Little Things Quilt Block 4
This is Block 4 in the Happy Little Things Quilt Block of the Month from Jacquelynne Steves. It's a fun quilt with little floral appliques and I'm loving how the blocks have turned out!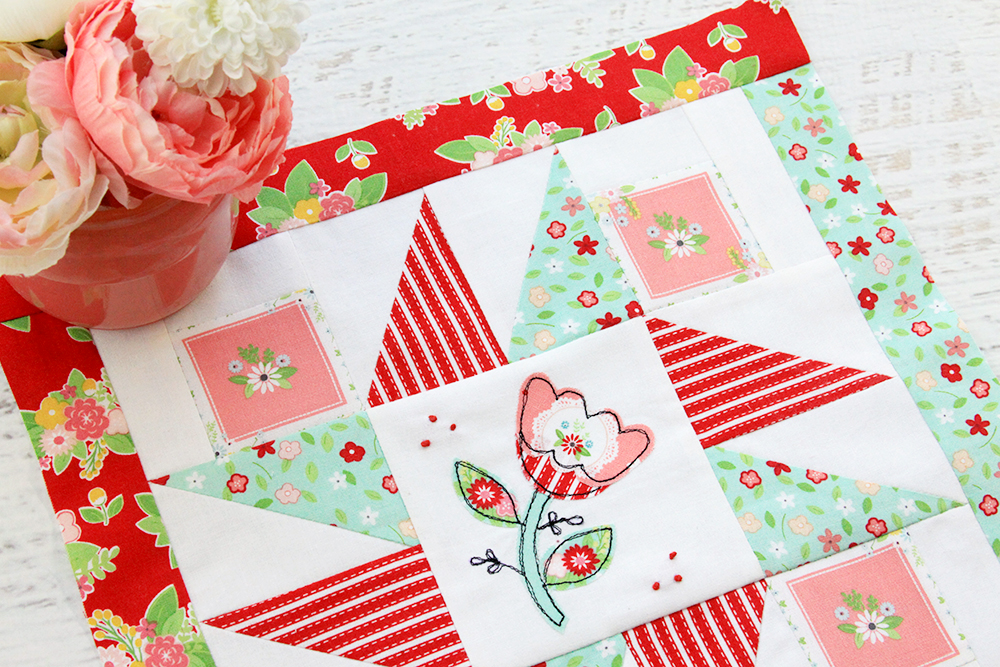 My flowers are made with a little raw edge applique. Don't you just love the outlining that the dark thread gives the design?!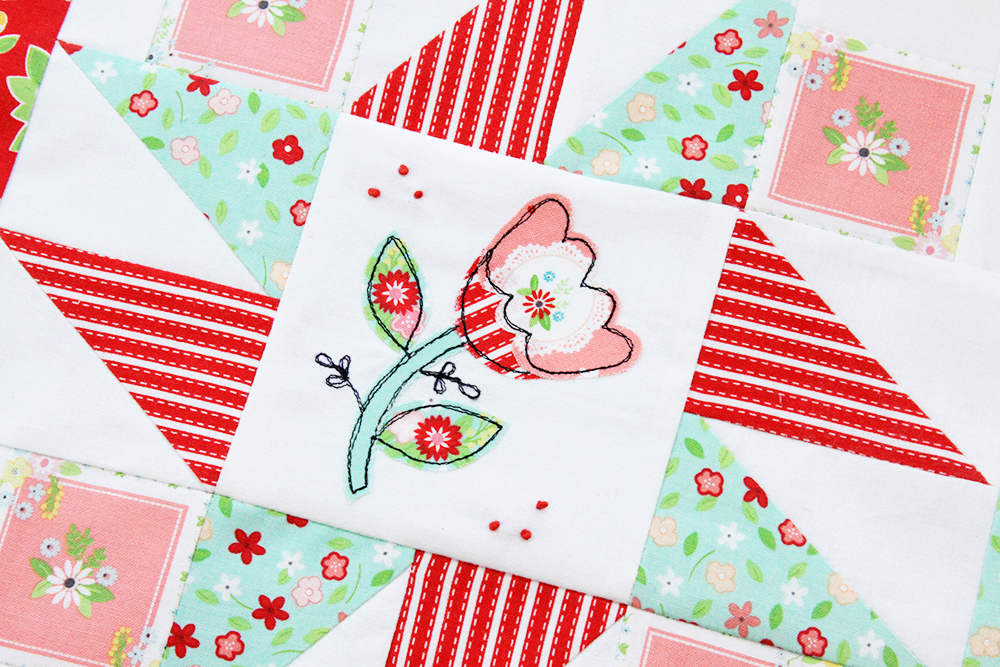 I also did a little fussy cutting on the corner blocks with my Handkerchief print in Vintage Keepsakes.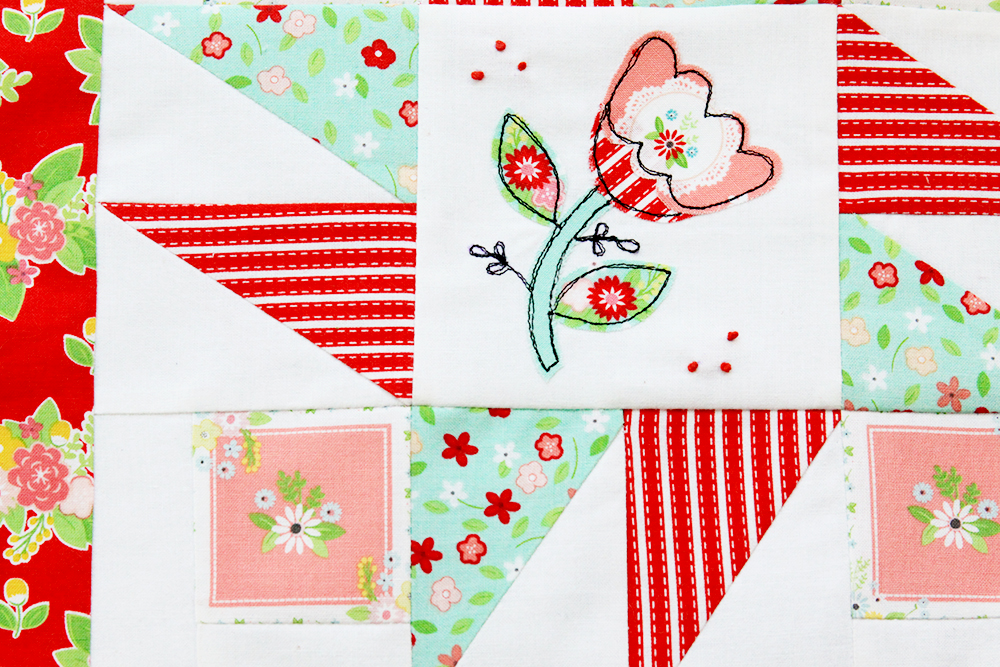 My blocks are a mix of Vintage Keepsakes and Vintage Adventure. I love how they're looking together!
How is your Happy Little Things quilt block coming along? Share in a comment below!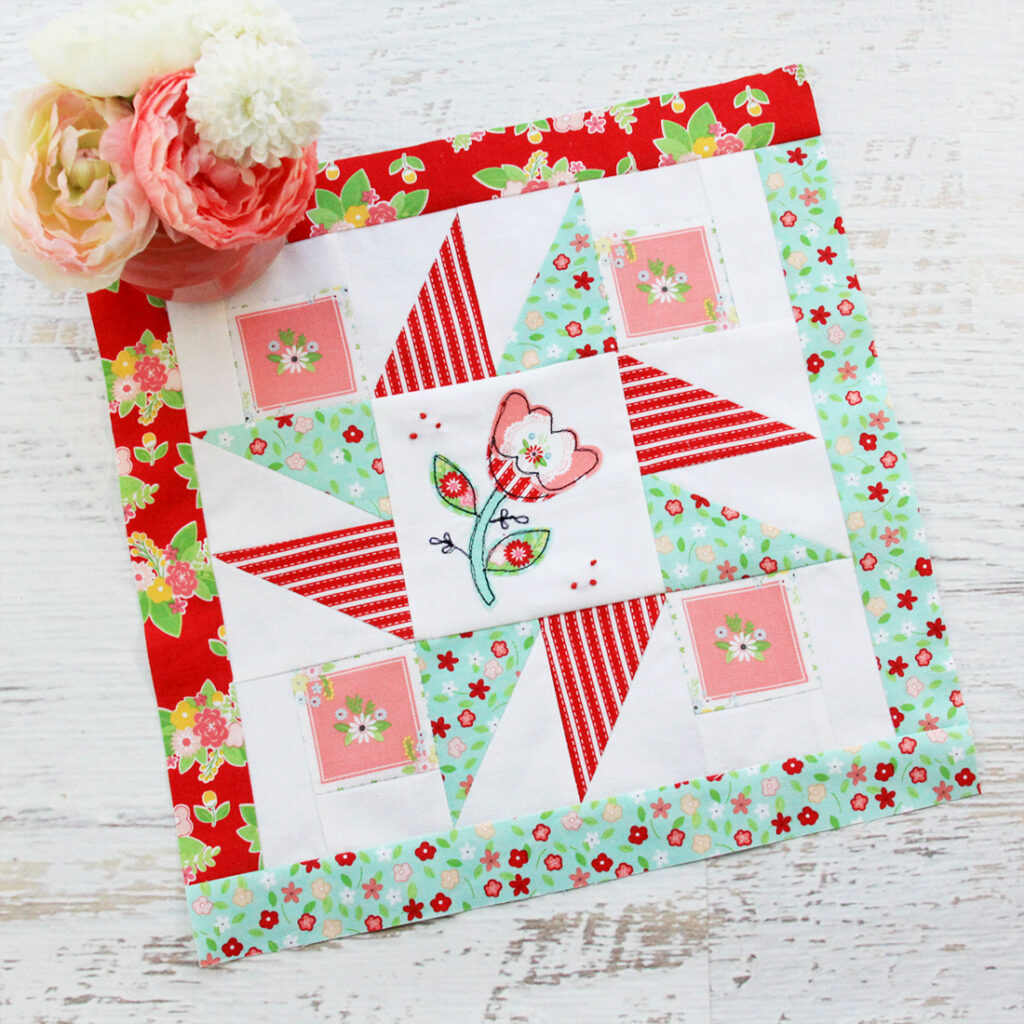 Giveaway is closed now – thanks for entering!
This month our giveaway is a copy of the book Morse Code Quilts by Sarah J. Maxwell, and an adorable package of decorative pins from Just Another Button Company.
Giveaway is open to US and International residents. One prize per person per giveaway.
To enter the giveaway leave a comment below and answer the question: What was your favorite handmade gift you gave or received?
Make sure you visit all the other bloggers and check out their blocks and enter the giveaway as well!
A Quilting Life
Podunk Pretties
The Crafty Quilter
Allie-Oops Sweet Happy Life
Happy Quilting Melissa
The Quilting Nook
Kathy's Quilts
I also have an exciting new product in my shop! I'm realeasing my brand new Christmas Needle Minder – this darling Vintage Christmas Truck!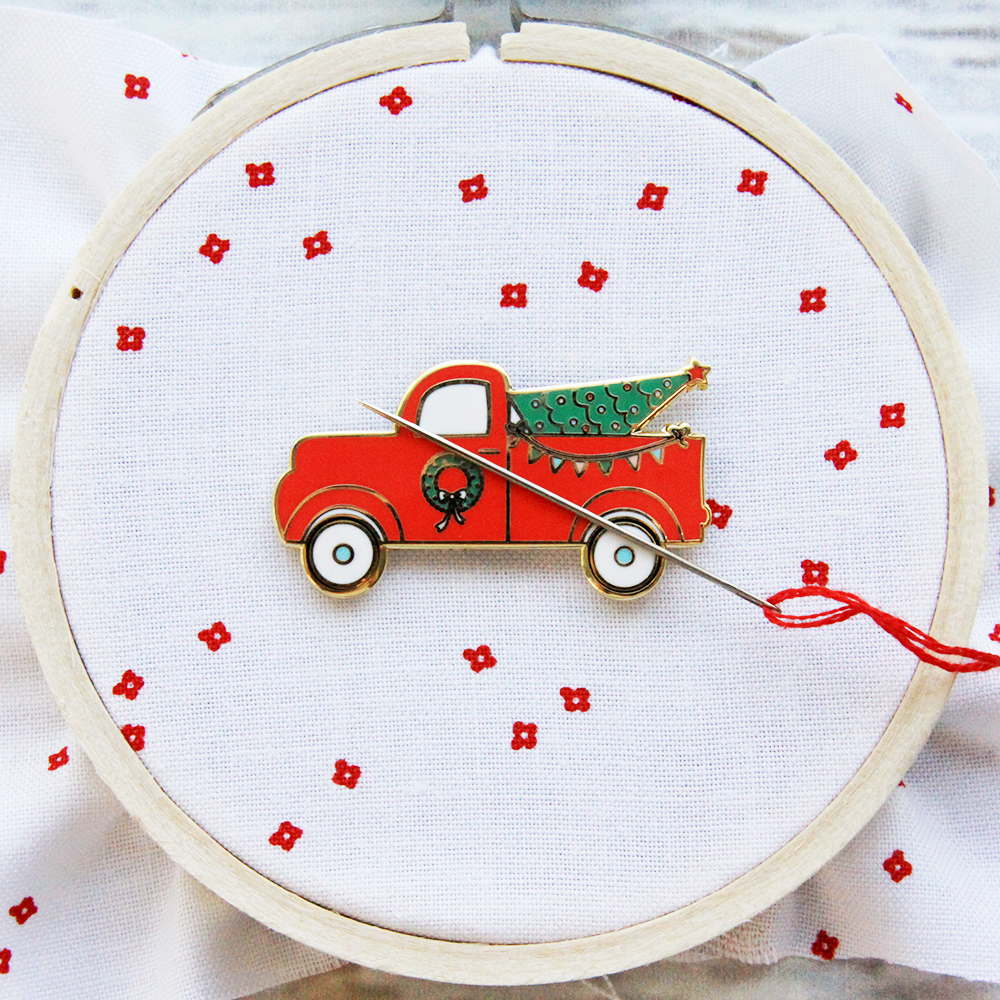 Needle Minders are small enamel designs with magnets on the back designed to hold your needle when you aren't stitching! I have all sorts of cute designs in the shop and I'm super excited to add this new Christmas Truck!