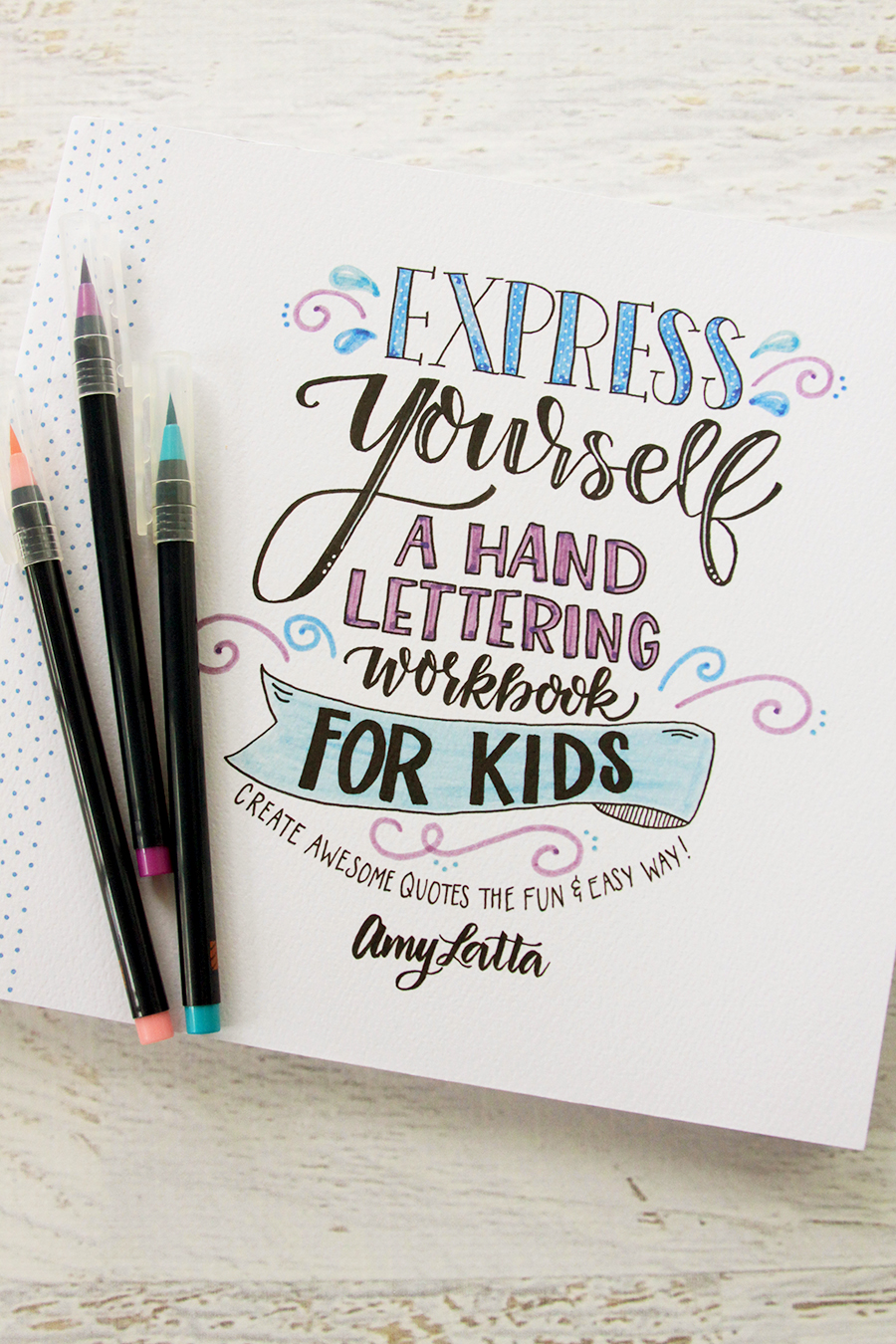 I'm so excited to tell you about the newest book by my friend Amy Latta of Amy Latta Creations! Amy Latta's first book, Hand Lettering for Relaxation, has been a huge success! I had so much fun going through it and I learned so much! My hand lettering is still not perfect but I have gotten so much better.
Amy's newest book is designed just for kids or teens! It's full of completely doable lessens and really cute doodles and sketches too. So kids can learn to create fun hand-lettered designs and embellishments. There are even cute workbook pages in the book so they can practice!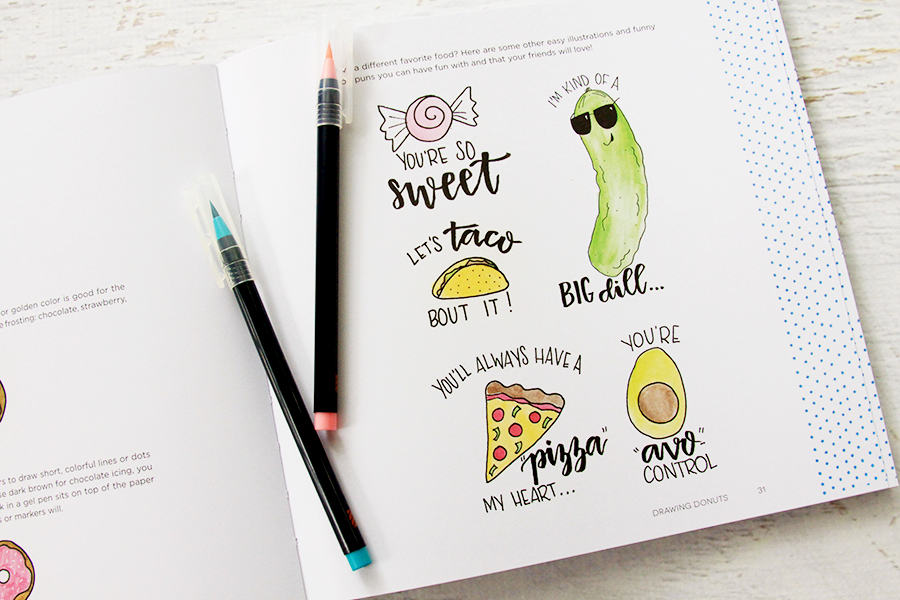 Amy teaches how to hand letter and create fun quotes, along with cute designs that are easy to recreate.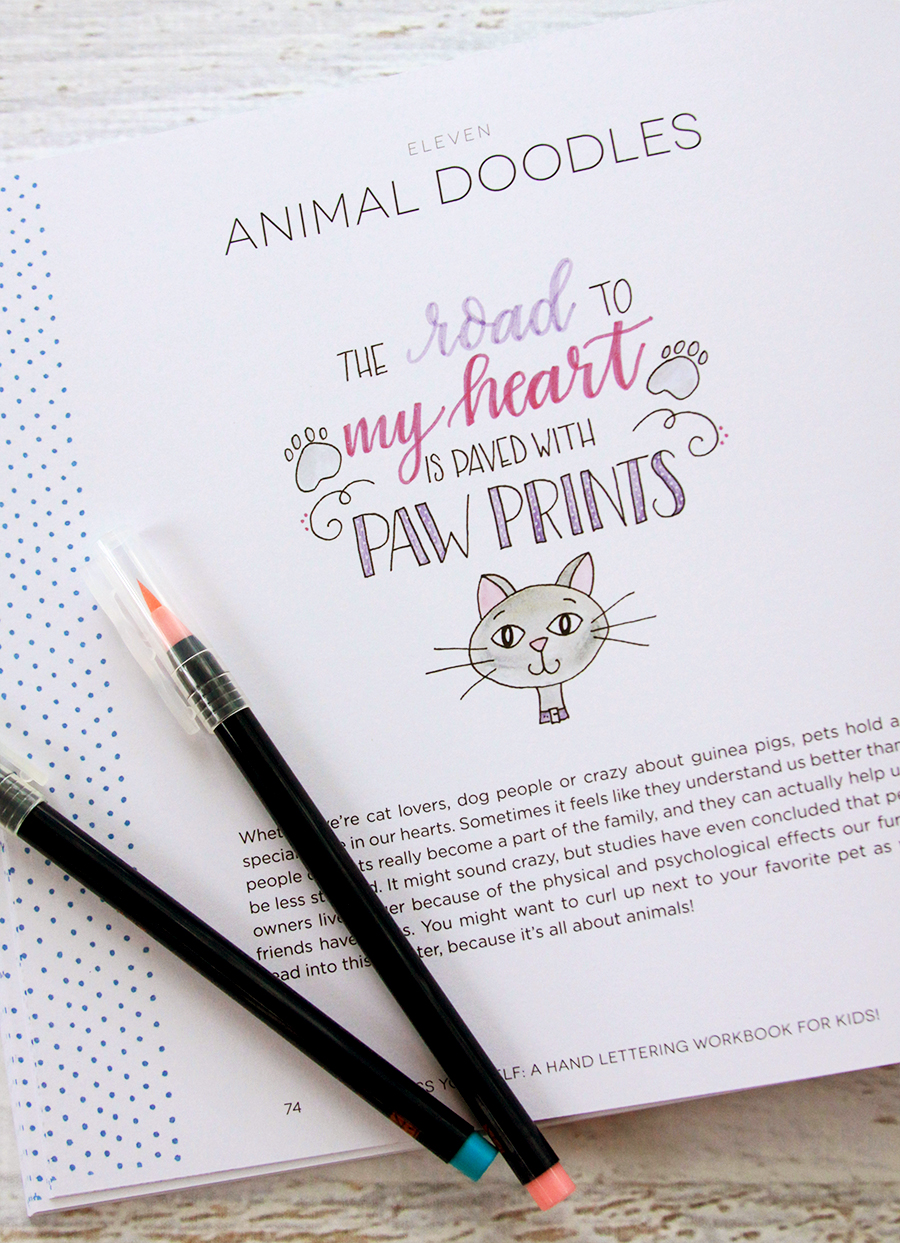 This book is perfect for the gifts and the holidays too! You can pair the book with a great set of markets for the perfect present. Amy even has a list of recommended supplies in the book to make it super easy for you!
I'm having a giveaway for a copy of Express Yourself!
To enter to win, leave a comment below with who you'd give the book to!
(Giveaway closes Oct. 10 and is open to US residents.)
Good luck!!