I'm excited to show off my newest quilt finish! This is my new Halloween Playful Precuts Quilt – from the More Playful Precut Quilts book by Amanda Niederhauser!
More Playful Precut Quilts is an amazing book! There are 12 quilts in the book and three smaller projects, all using 12 1/2″ unfinished blocks and all designed for precuts! It's so easy to mix and match your blocks and all the quilts are gorgeous! I am looking forward to making several of the quilts but I had to start with the quilt on the cover of the book – the Summer Meadow Book.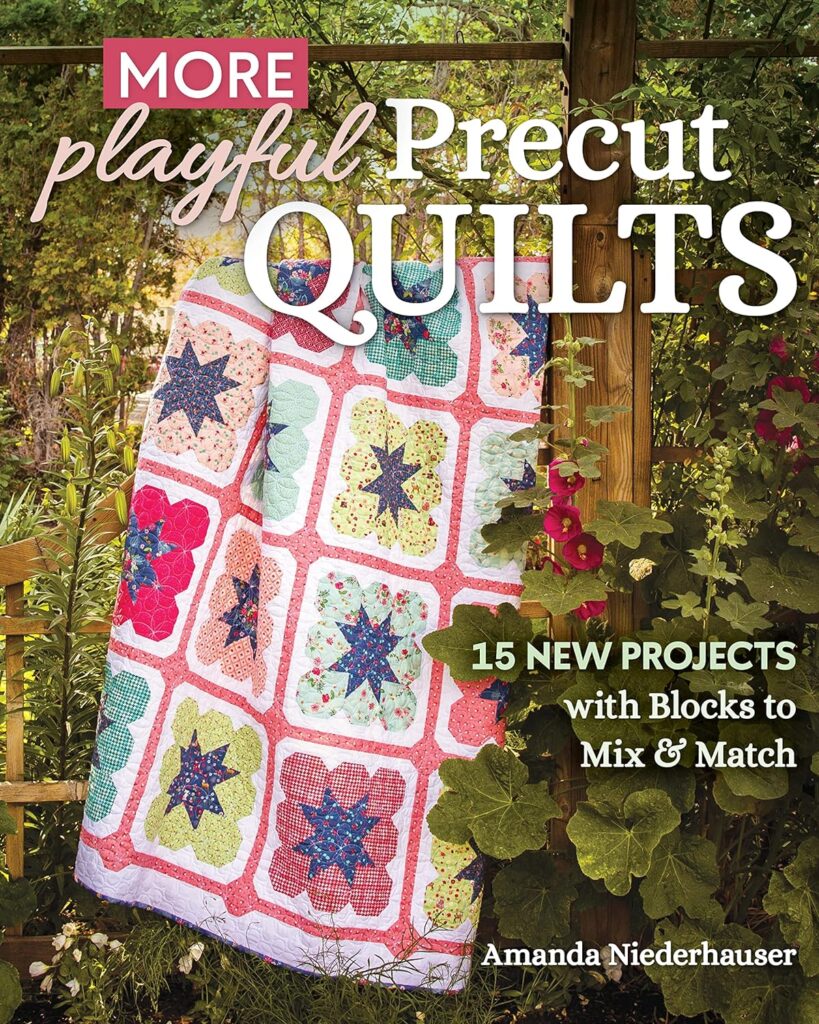 Even though this quilt is called Summer Meadow, I thought these fun flower blocks would look fabulous in my Haunted Adventure fabrics. I love the colors and the way that great black sashing frames the blocks.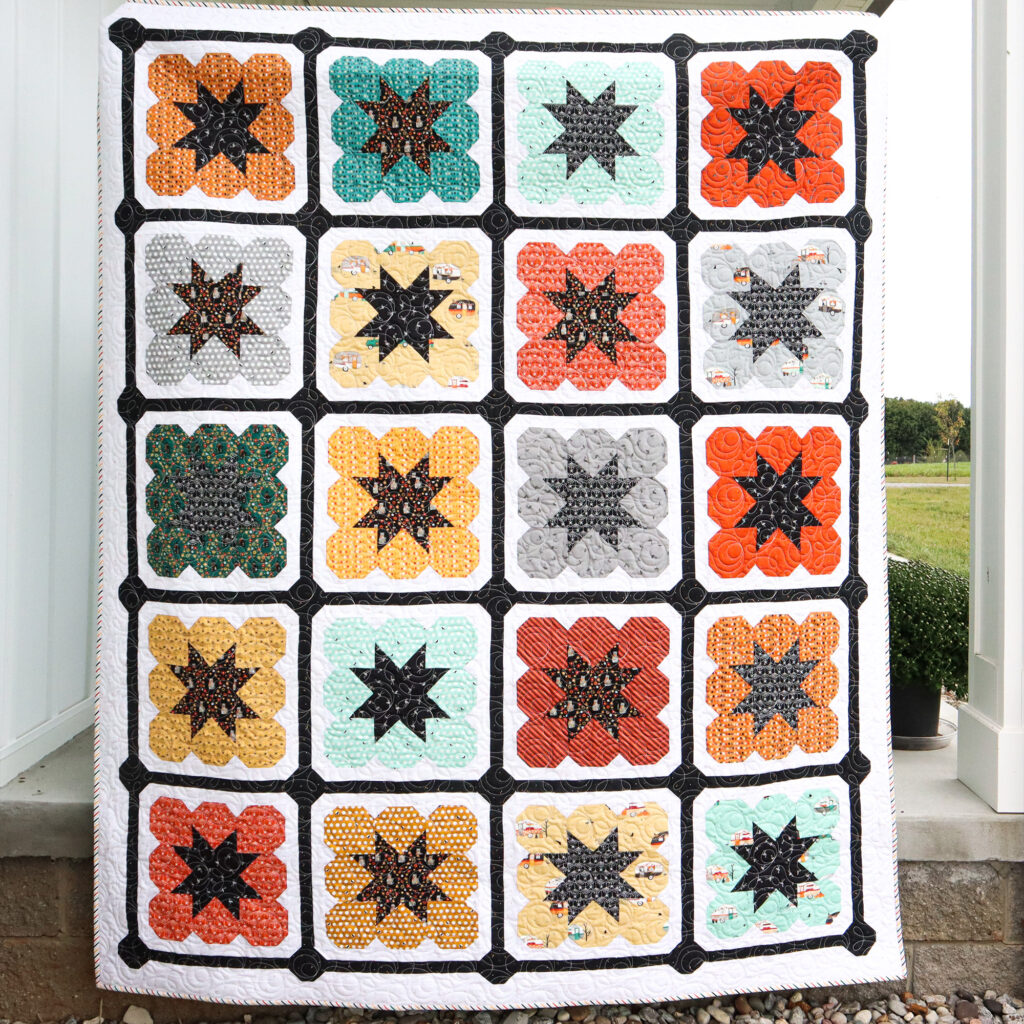 Isn't this a fun design? I can't wait to cuddle up under it this October!
To keep the flowers similar, I used the black prints from Haunted Adventure as the centers of the stars. I also used a black print as the sashing to really set off the blocks. I think they look like mums!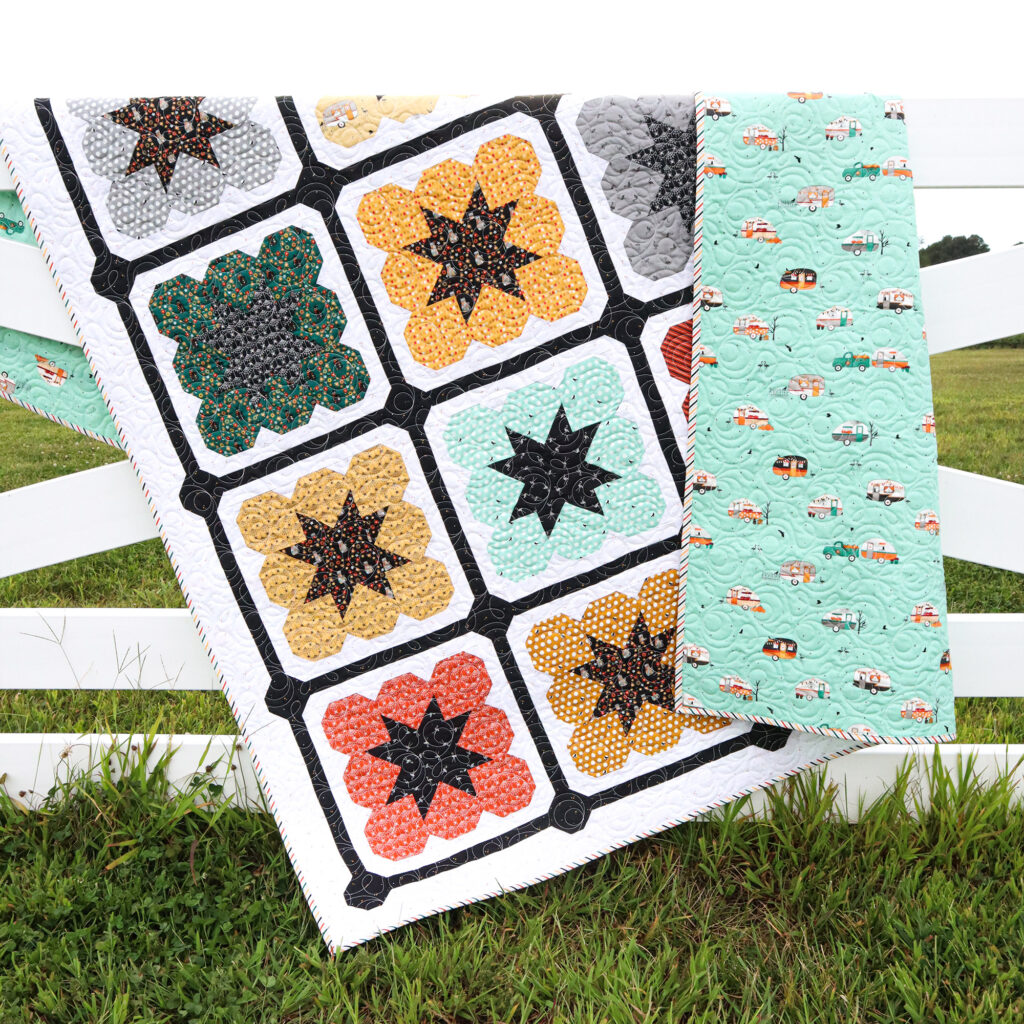 I chose the Mint Main print from Haunted Adventure as the backing for the quilt. The little haunted campers look so cute!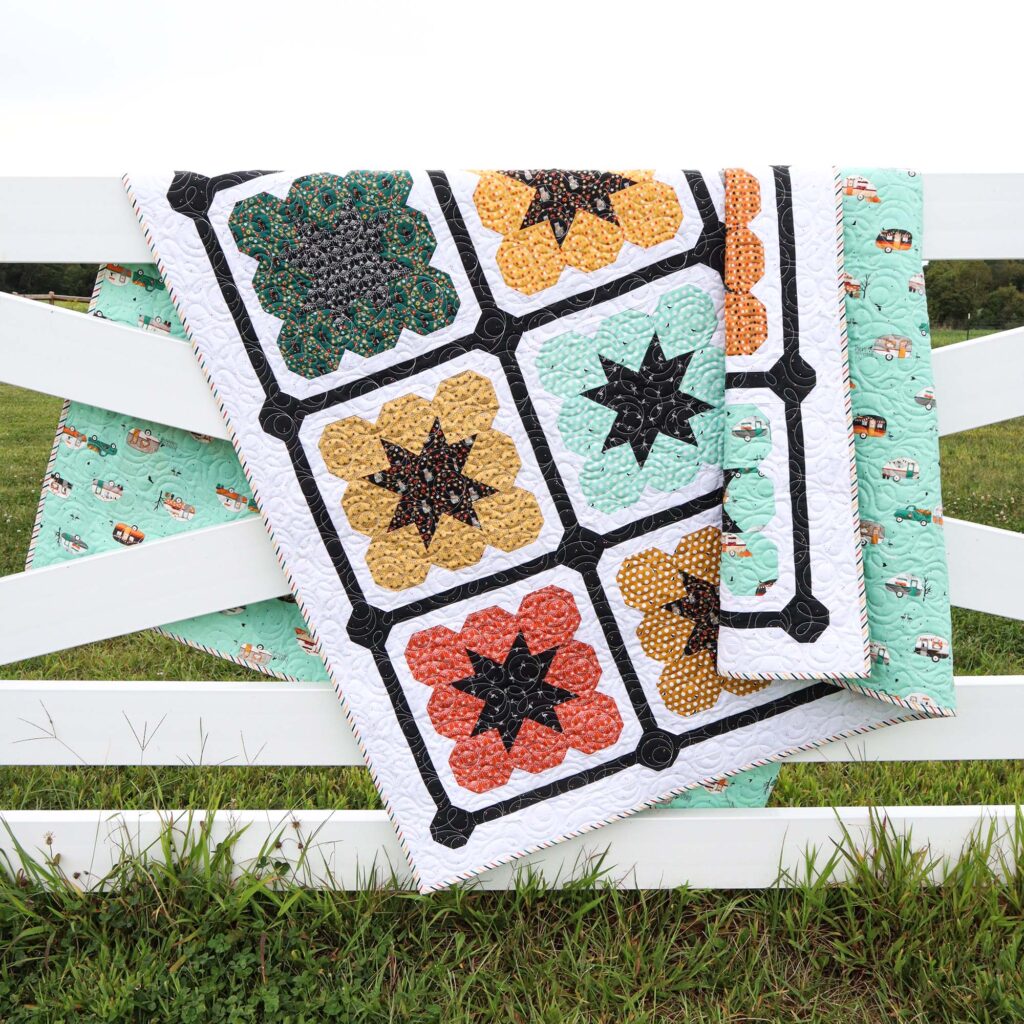 Halloween Playful Precuts Quilt
I can't wait to make up more quilts from the book. I HAVE to make up the Strawberry Fields Quilt, and I need to make the Playful Pinwheels one too. They are all so good, though – it's hard to decide!
You can find copies of More Playful Precut Quilts in Amanda's Shop (she's signing those!) as well as at your favorite quilt shop, Amazon, and more.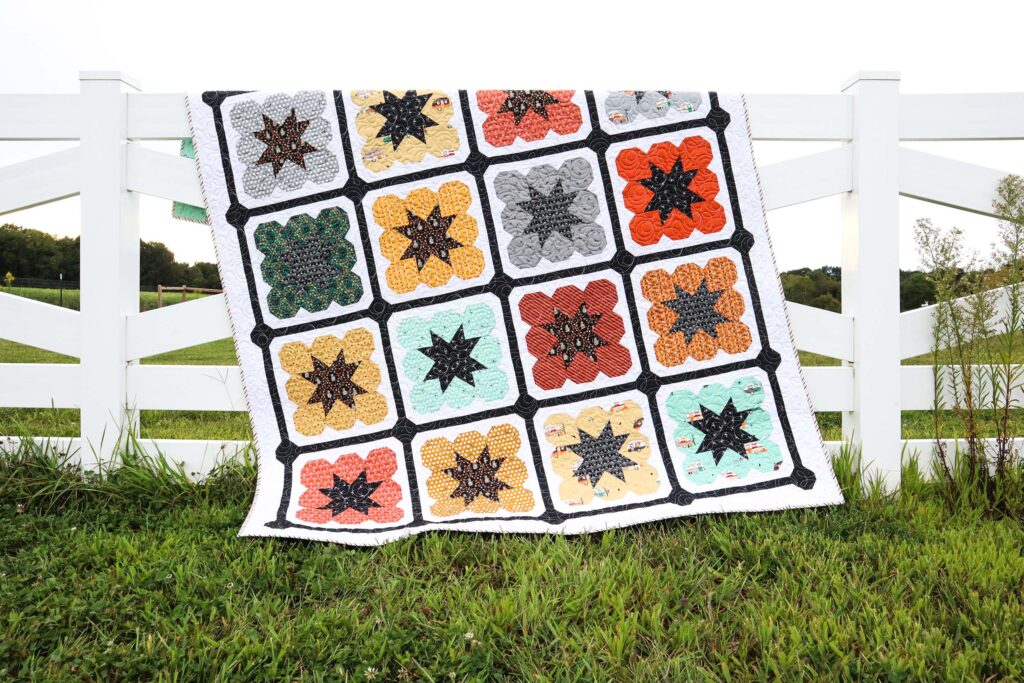 I hope you check out the book! I'd love to know what your 1st project will be!