I'm so excited to be gearing up for my first trip to Missouri Star Quilt Company next week!
If you haven't heard of Missouri Star – it's basically Disneyland for quilters. Jenny Doan and her family have turned Hamilton Missouri into the Quilt Heaven!! There are TWELVE fabric shops – all with different themes and fabrics! There are restaurants there and a Sewing Center for retreats and classes!! Next week they are hosting their Glamping Retreat and I'll be teaching two classes during the retreat.
I know it's just around the corner but you can still attend! Just hop in the car and come sew with us!! You can even bring your camper – you can find more details on that here!
I'll be teaching two classes that are included in the cost of the retreat. The first is this darling Vintage Adventure Half Apron!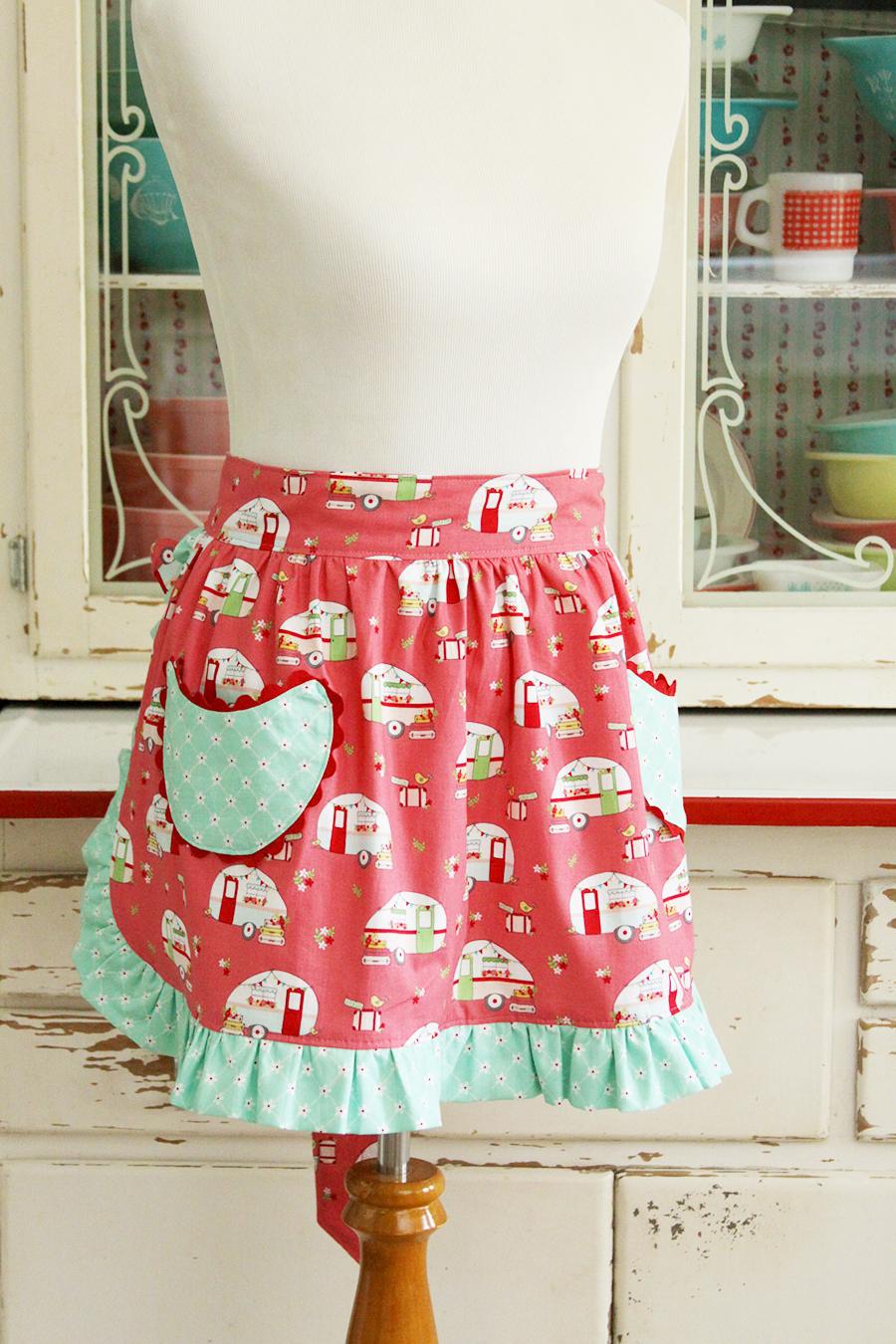 It's made with prints from my Vintage Adventure fabric line that will be in stores next month! So the retreat attendees will get to sew with these fun prints before anyone else. Yay!
I love the details on this half apron – it has cute little rickrack trim on the pockets!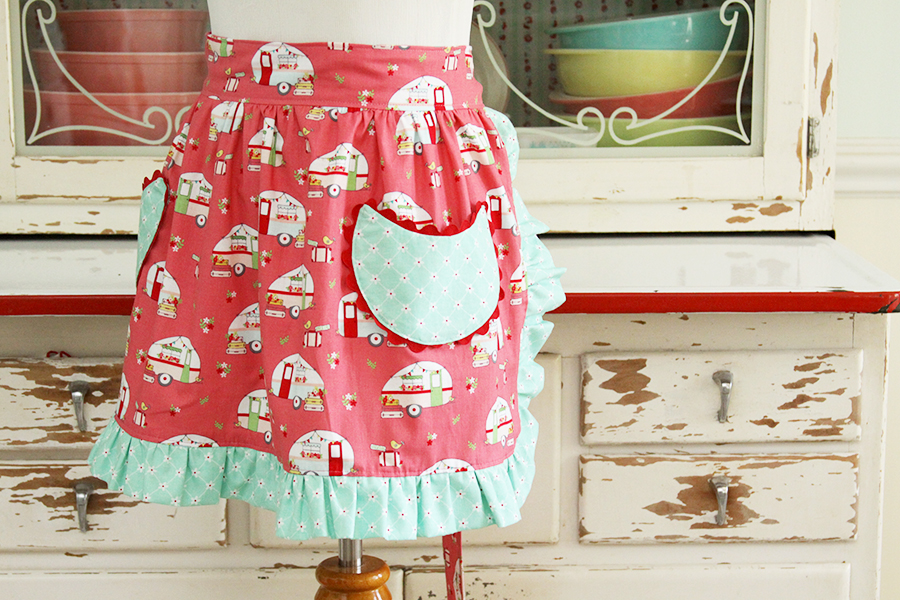 The other class I'm teaching is a set of these Vintage Adventure Pretty Pillowcases!
They use my main Vintage Adventure print and have sweet little bows and trim. They have a closed end as well, so your pillow stays in the case, and looks super cute at the same time! There are two pillowcases in the kit and they are designed to fit standard bed pillows.
These are perfect for your Glamper – or just to show off your fun sense of adventure!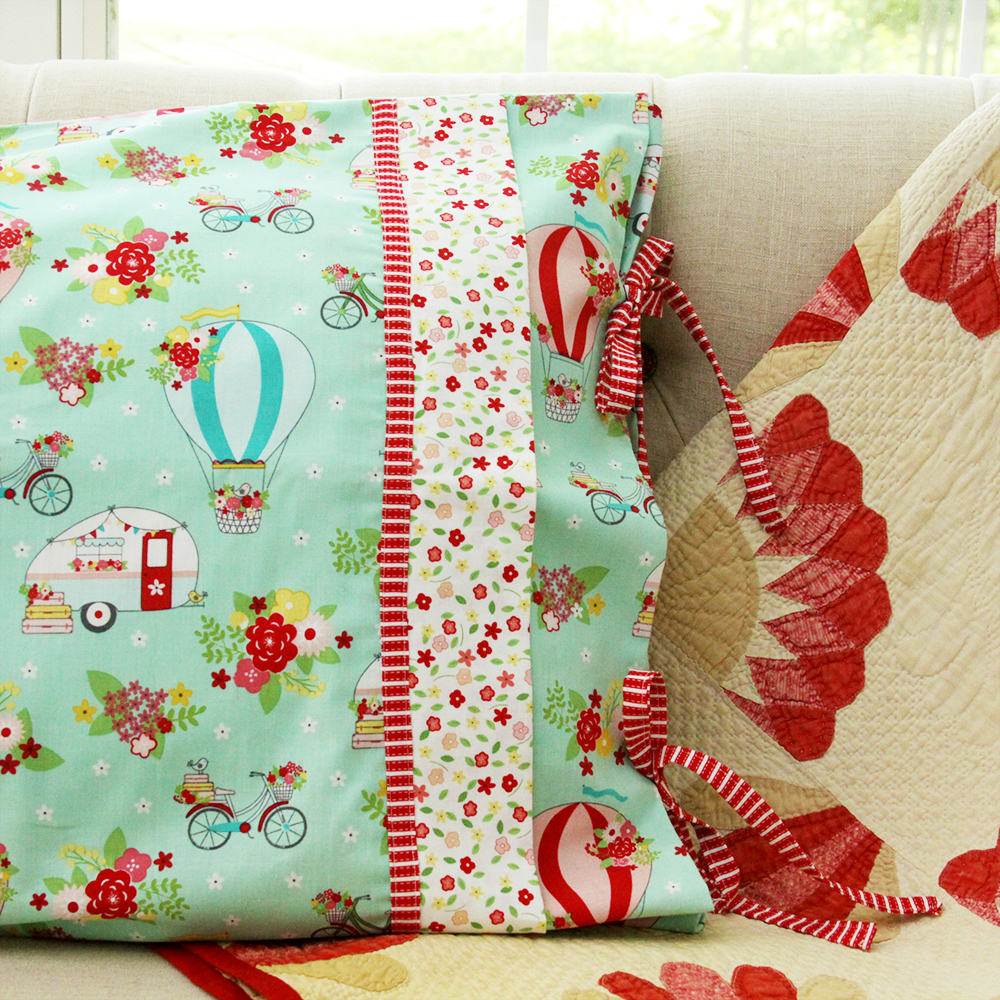 I'd love for you to join us next week! I know it's a quick turnaround but it would be perfect for a girls week trip, or even just a Mom's getaway before all the summer vacations start.
If you can't make it, I'll be sharing photos on social all week and I'll do a wrap-up post here when I get home. I'll also be doing a quick tutorial for this darling Camper Mini Quilt Banner on a Facebook Live on their Facebook channel on Tuesday at 11 am CST. The tutorial and pattern will be on their blog as well.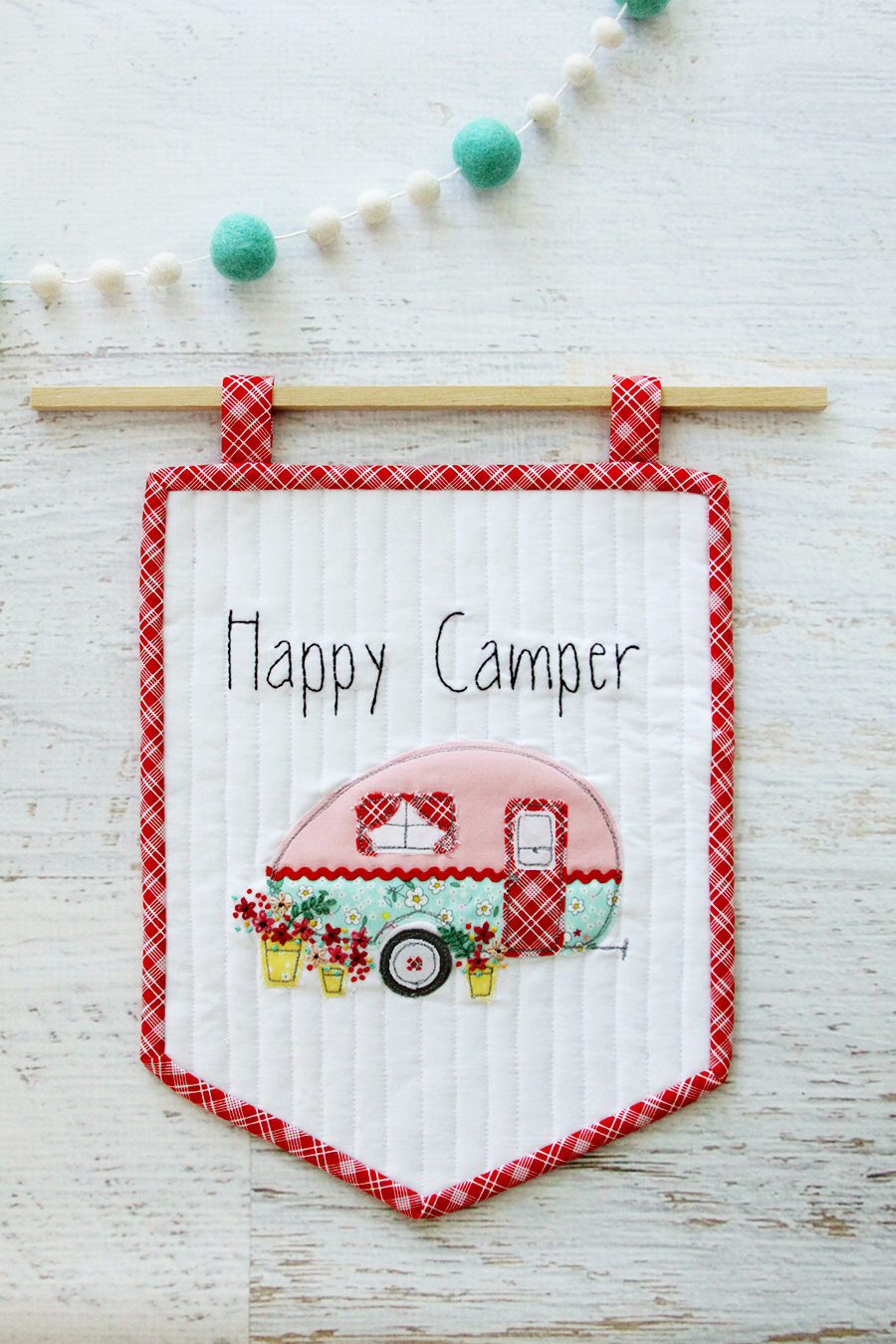 Yay for new adventures!