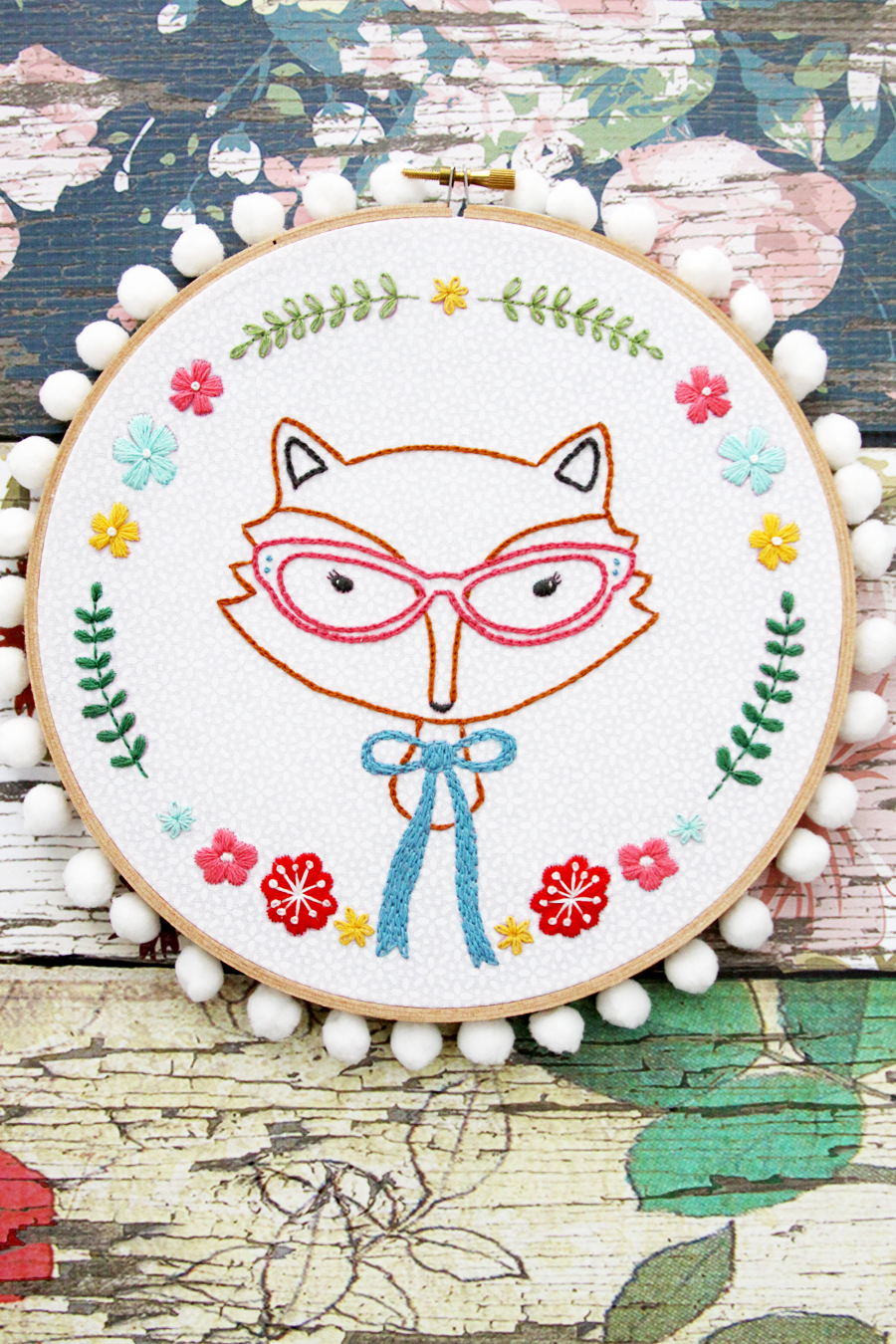 I am so excited about today's new Embroidery Pattern! This sweet Fox Portrait Embroidery Pattern is part of a new Woodland Portraits Embroidery set that I'll be bringing you over the next few weeks!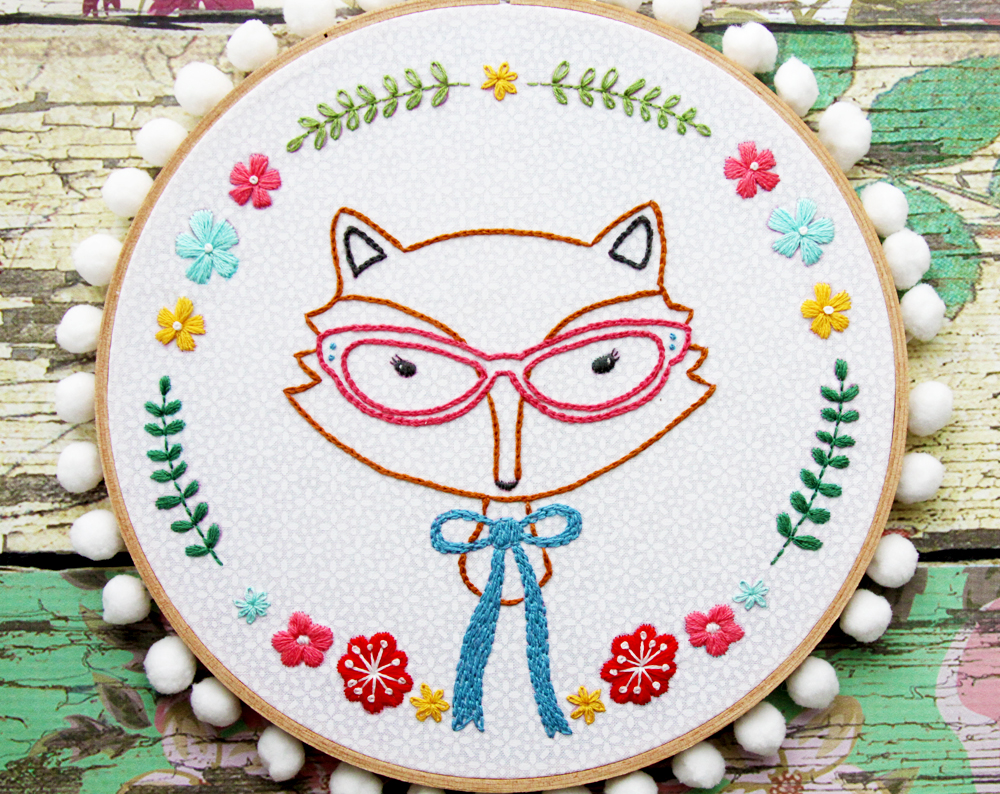 I had so much fun designing this set! They're all in 8″ hoops but they'd be so cute as part of a pillow or mini quilt as well. Or even on the front of a cute bag!
Our little fox is all dressed up with a bow and super cute glasses. Because everyone looks cuter with glasses. :)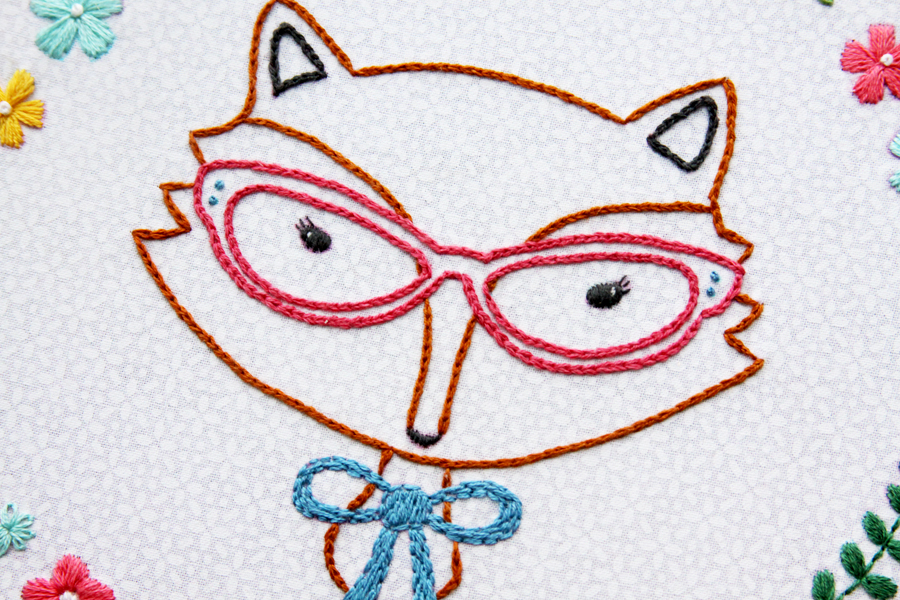 The stitching is perfect for a beginner or expert. The pattern has chain stitches, back stitches, satin and French Knots. You can find stitch tutorials on my Embroidery Tips page.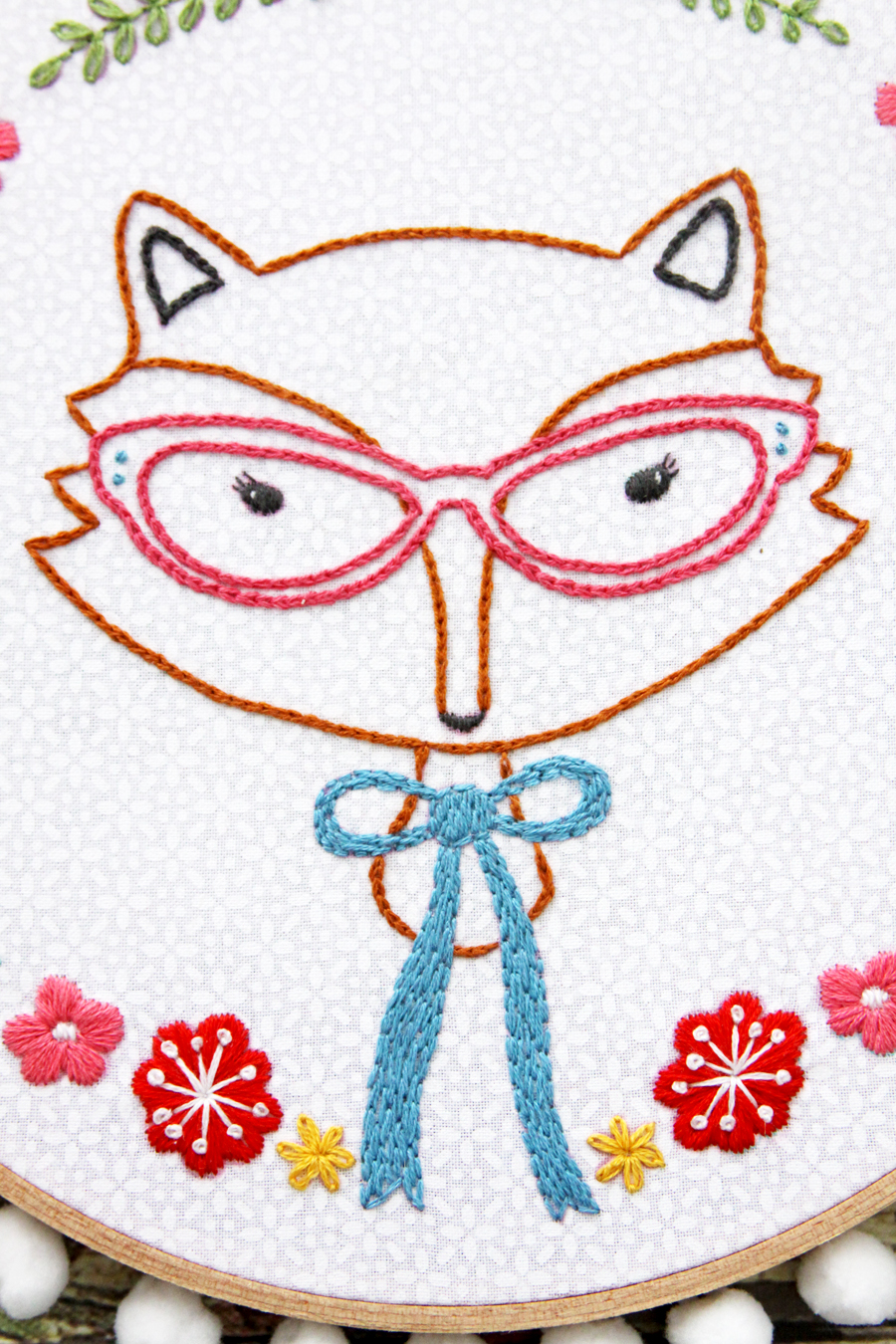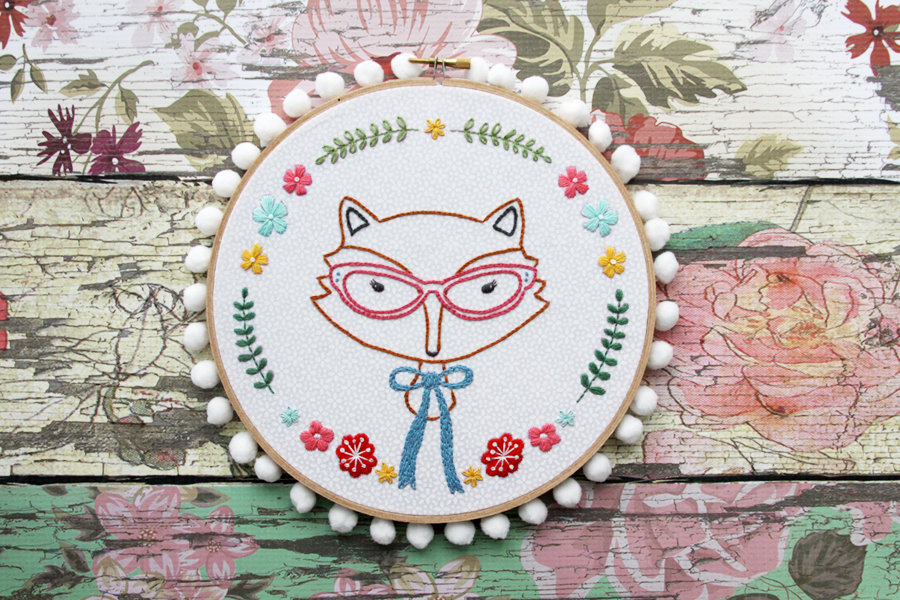 Isn't she fun? I love how bright and colorful she is! You can find the pattern in my Shop here: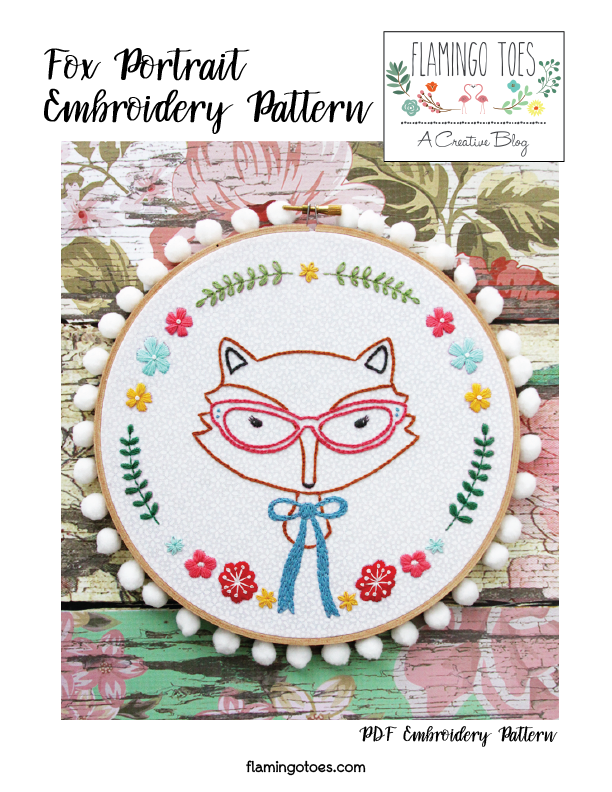 The pattern includes the instructions, a thread color guide, and a color and black and white version of the pattern. You can also download my Embroidery Transfer instructions if you need them.
I hope you love her as much as I do! I can't wait to show you the next portraits in the series. Any guesses what animals they are??!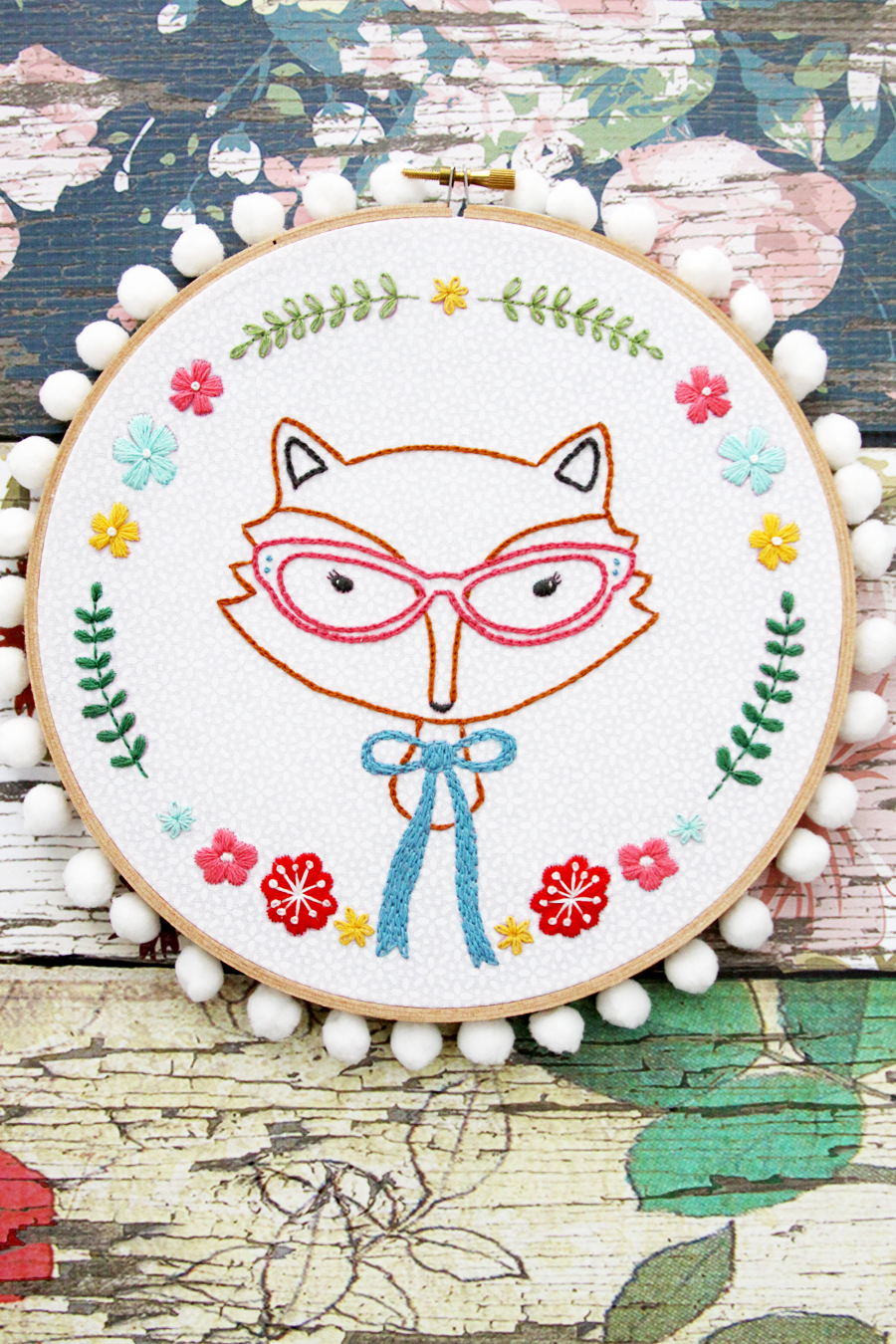 You might also like
Francine The Floral Fox Embroidery Pattern
Daisy The Floral Deer Embroidery Pattern