It's the last day of our DMC Cork and Mesh blog hop!! I have had such a great time checking out all the projects, I hope you have too. They have given me so many new ideas for working with it!
For our last day of the hop we have some amazing projects!
For our mesh project, Amy from Ameroonie Designs made this beautiful Floral Hoop Set for her nursery!!
Wow those flowers are just gorgeous! She has some great tips in the post so make sure you click over and check it out!
Heather from The Sewing Loft made up this amazing Zenbroidery Mannequin Bookend!! I've never done freeform embroidery before – this is so creative and fun!!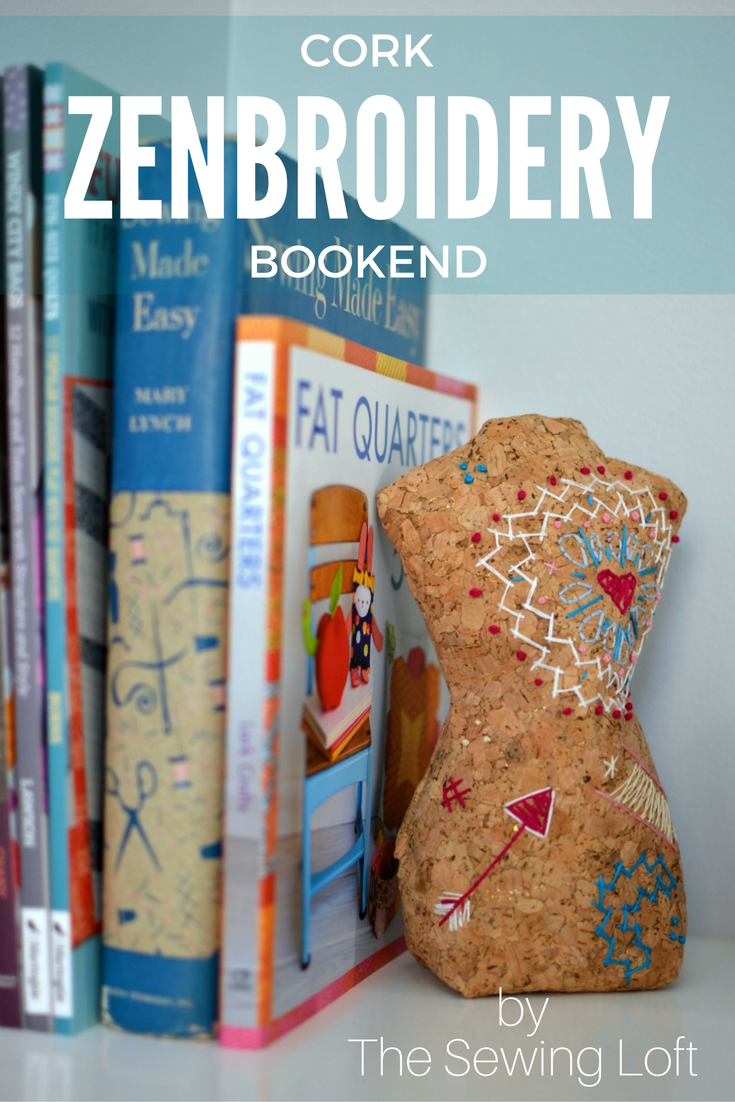 Heather also has some great tips on working with the cork – on everything from embroidery to sewing, so make sure you head over to her place too!!
Our last project of the week is this fabulous Monogrammed Cork Clutch from Melissa at The Polkadot Chair!!

Isn't that gorgeous?! I am so in love with that pink monogram and the floral fabric inside is from Melissa's new fabric line coming out soon!
I'm all inspired now, aren't you!
You can find the Cork and Mesh in your local stitchery shops, Wal-mart and some craft stores. You can also pick it up online at the DMC website or at Commonthread.us! (Cork and Mesh)