We have another great classic quilt block this week – the Easy Maple Leaf Quilt Block – RBD Block Challenge! And sadly this is the last week of the challenge!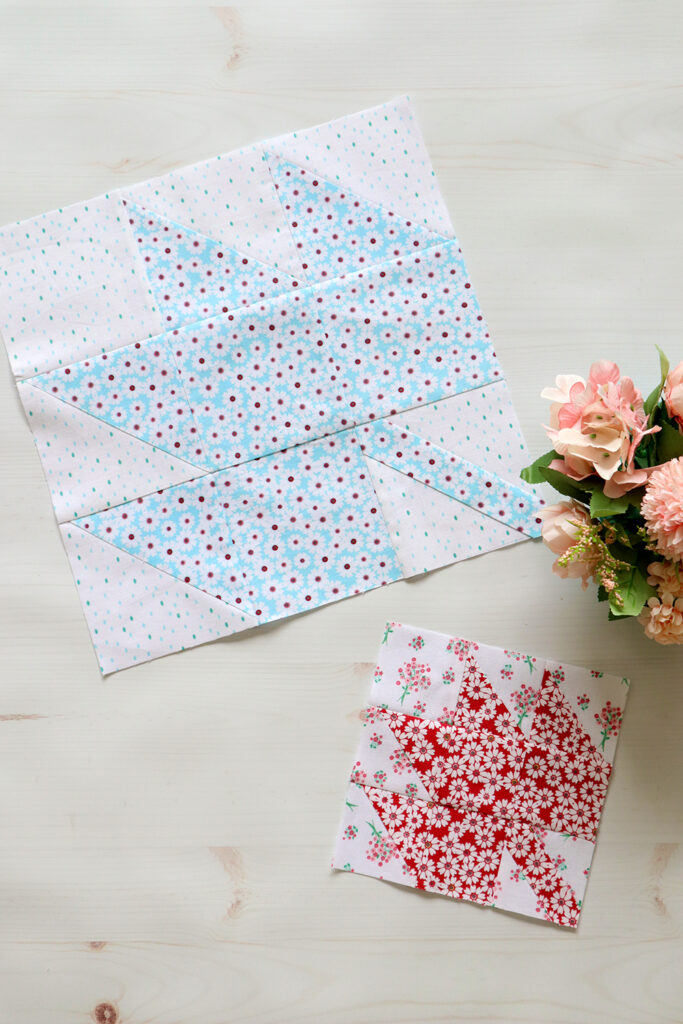 These Maple Leaf blocks are so much fun to sew up! They're a great way to practice your half square triangles too.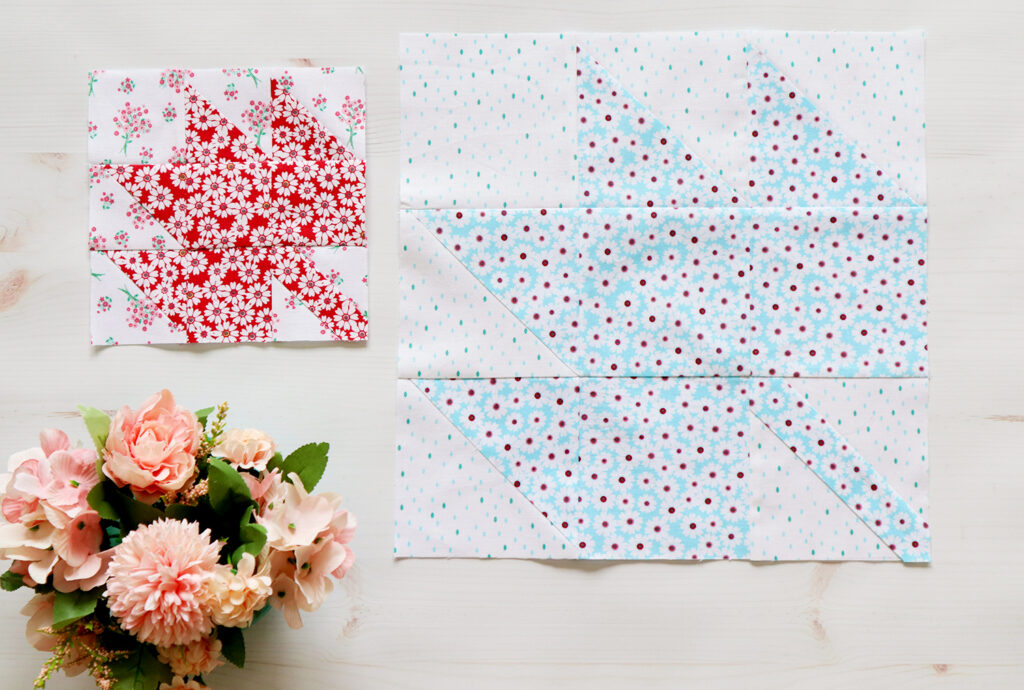 I used the Daisy Fields prints from Singing in the Rain for these – I love the subtle colors of the blue 12 inch block.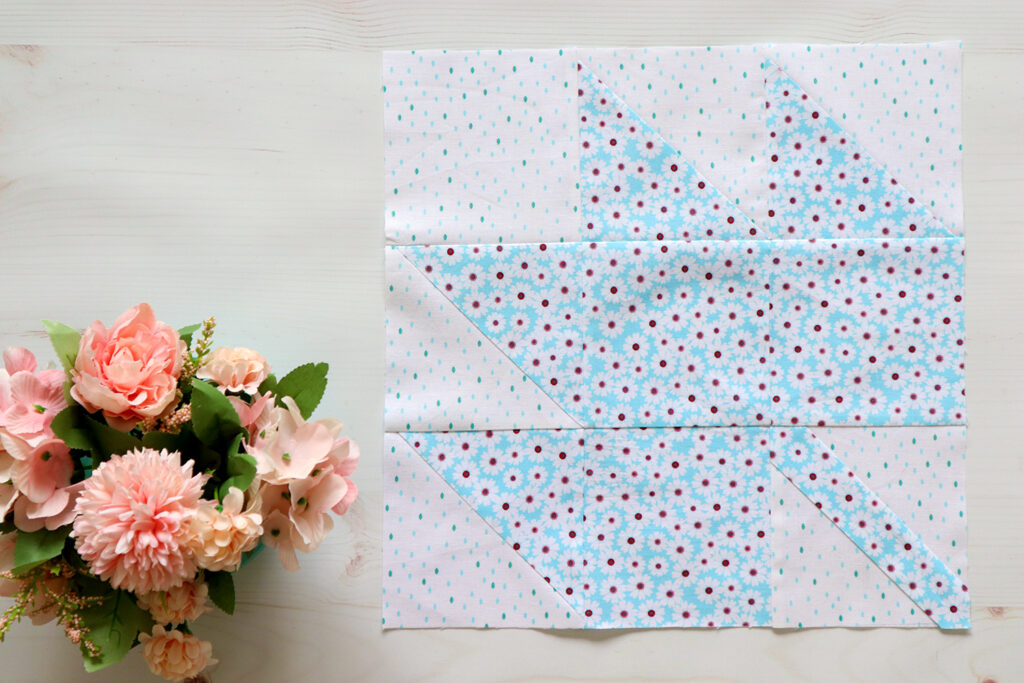 I used pinks for the smaller 6″ block and I think this one really pops. And I just can't resist the little bouquet fabric.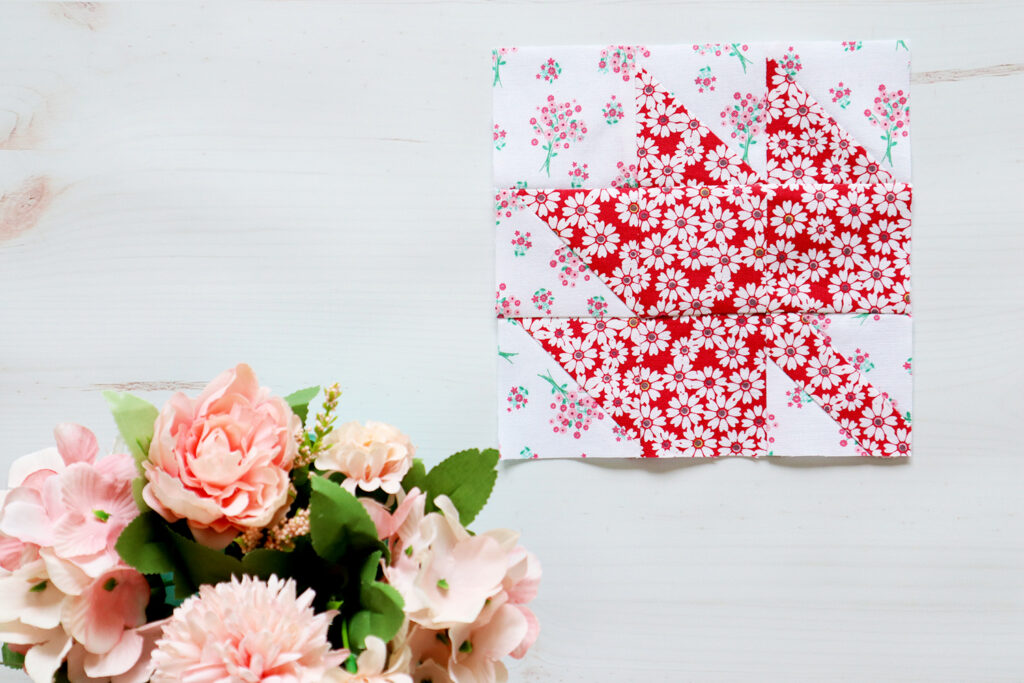 This is the last week for the RBD Block Challenge! I've had such a blast with this series – haven't you? I've been working on my layout – I have a fun design but I need to sew up a few more 6″ blocks – I'll show those off next week!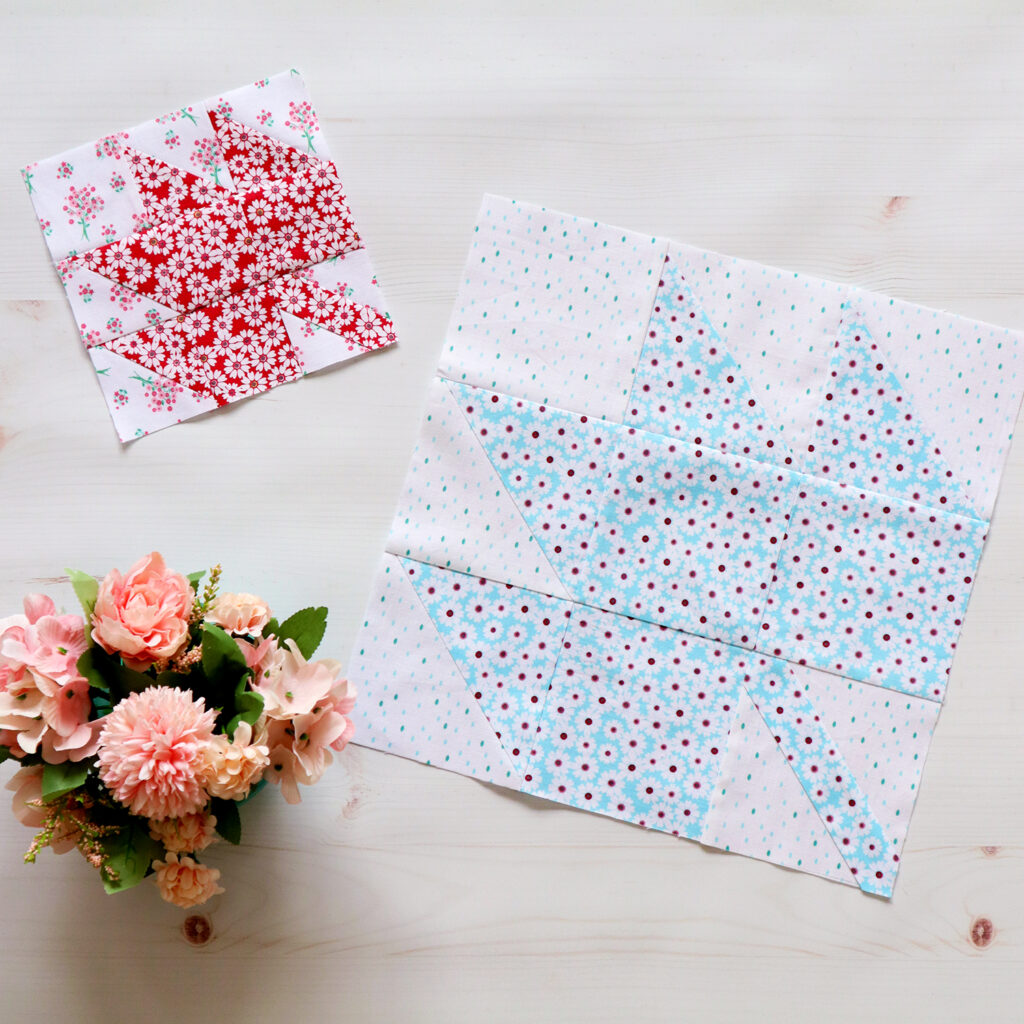 This week the free tutorial for the Maple Leaf Blocks is over at Diary of a Quilter. She has a Maple Leaf tutorial for you in three sizes!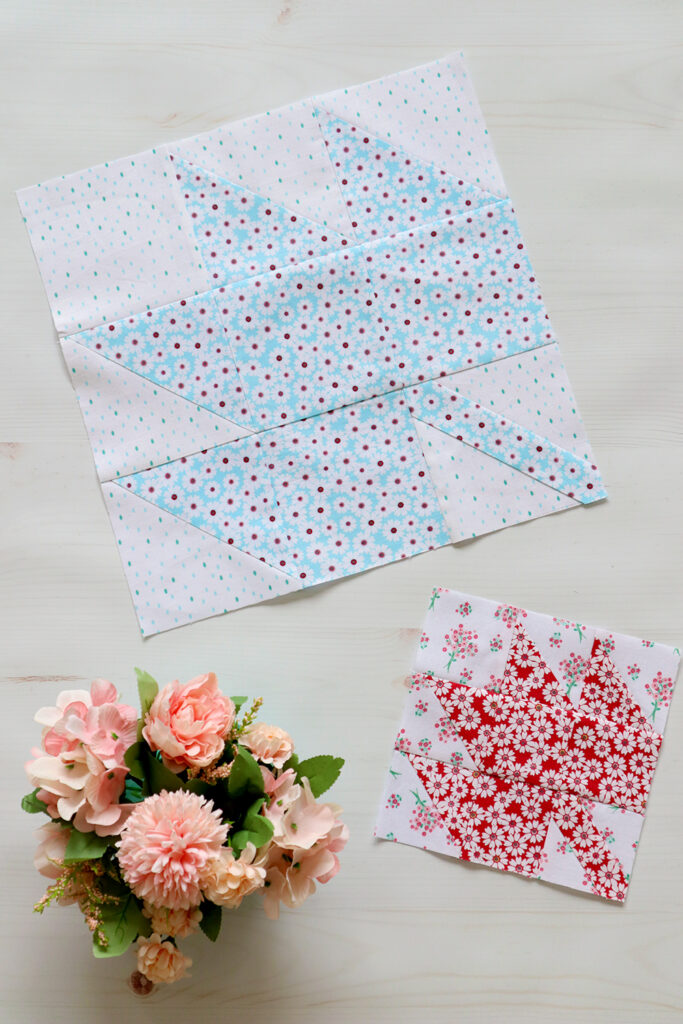 Don't forget to share your blocks on social media with the hashtag #rbdblockchallenge! And scroll through the hashtag when you have the chance. There are sooo many fun blocks in such great fabrics!