It's time for Singing in the Rain Row 7 – Heart Quilt Blocks! We are sewing up the cutest little heart blocks this week and they go together so quickly!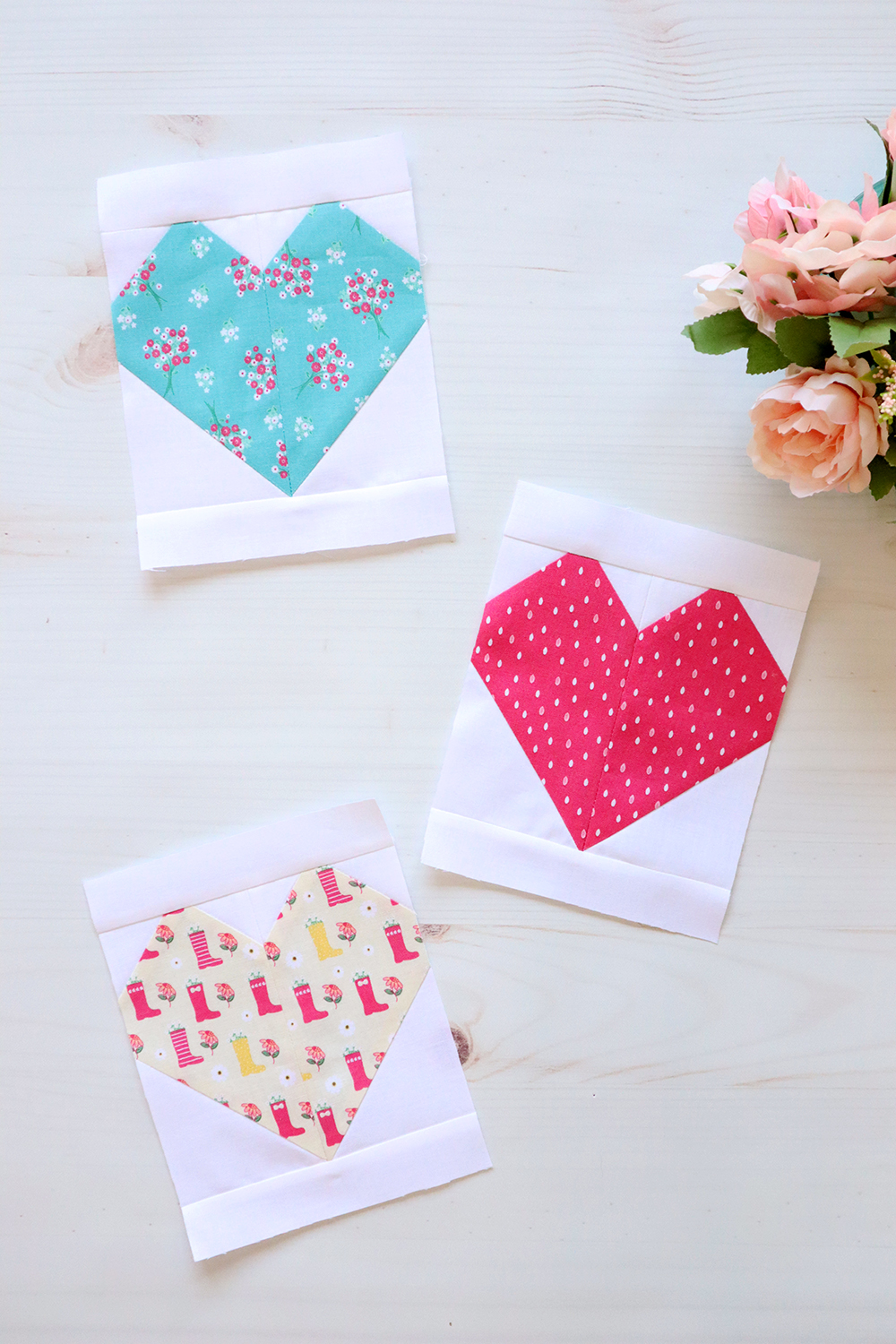 This is a fun row that goes together pretty quickly! I used a variety of Singing in the Rain fabrics for my hearts but you can make them all the same shades or do something fun like alternate colors.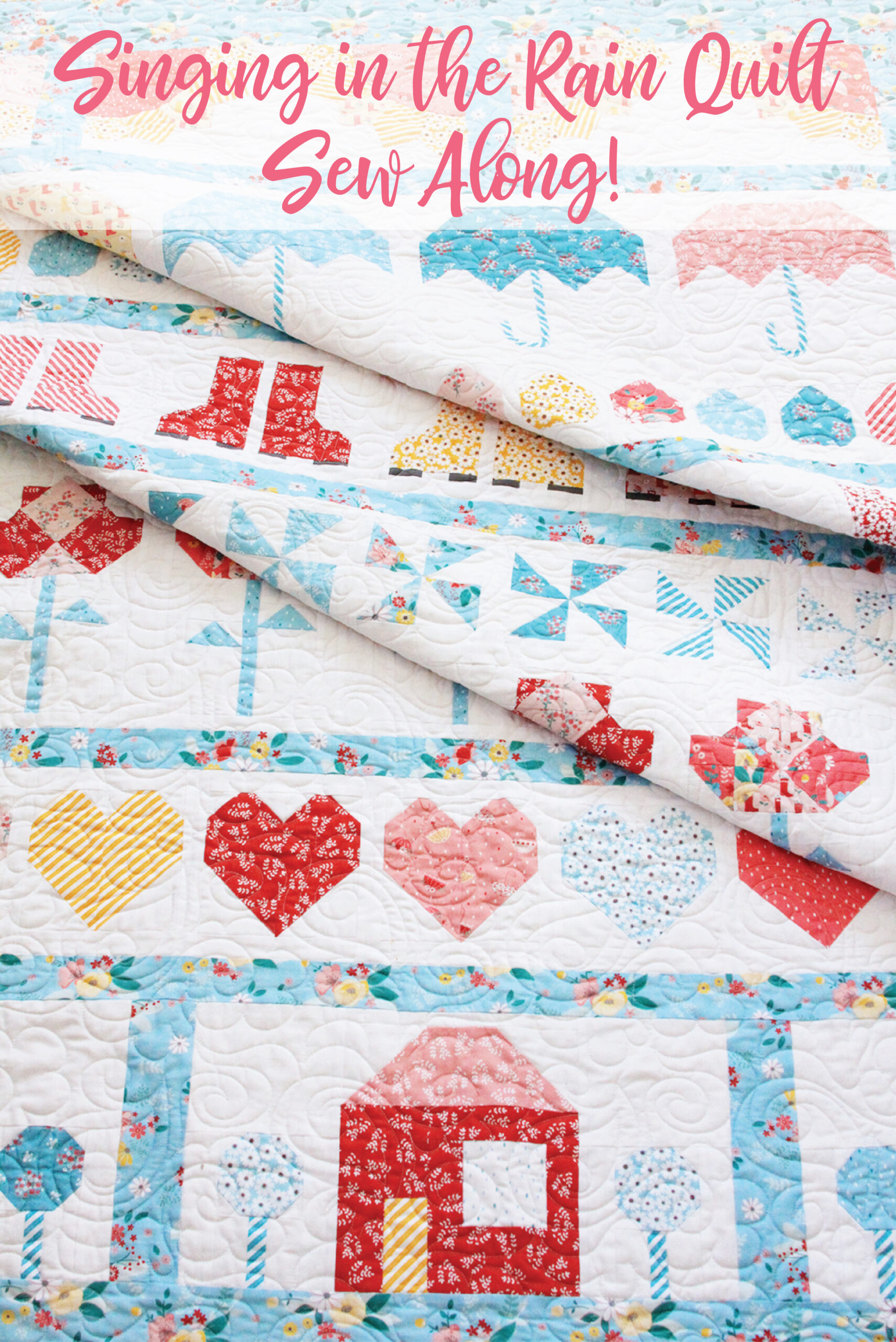 Singing in the Rain Row 7 – Heart Quilt Blocks Tips
This week's blocks are pretty straightforward! My only tip is if you want to speed things up, you can chain piece these, the blocks work great for that.
I'd love for you to sew along with us. It's not too late to join in! You can find the PDF Singing in the Rain pattern here and the Paper version here.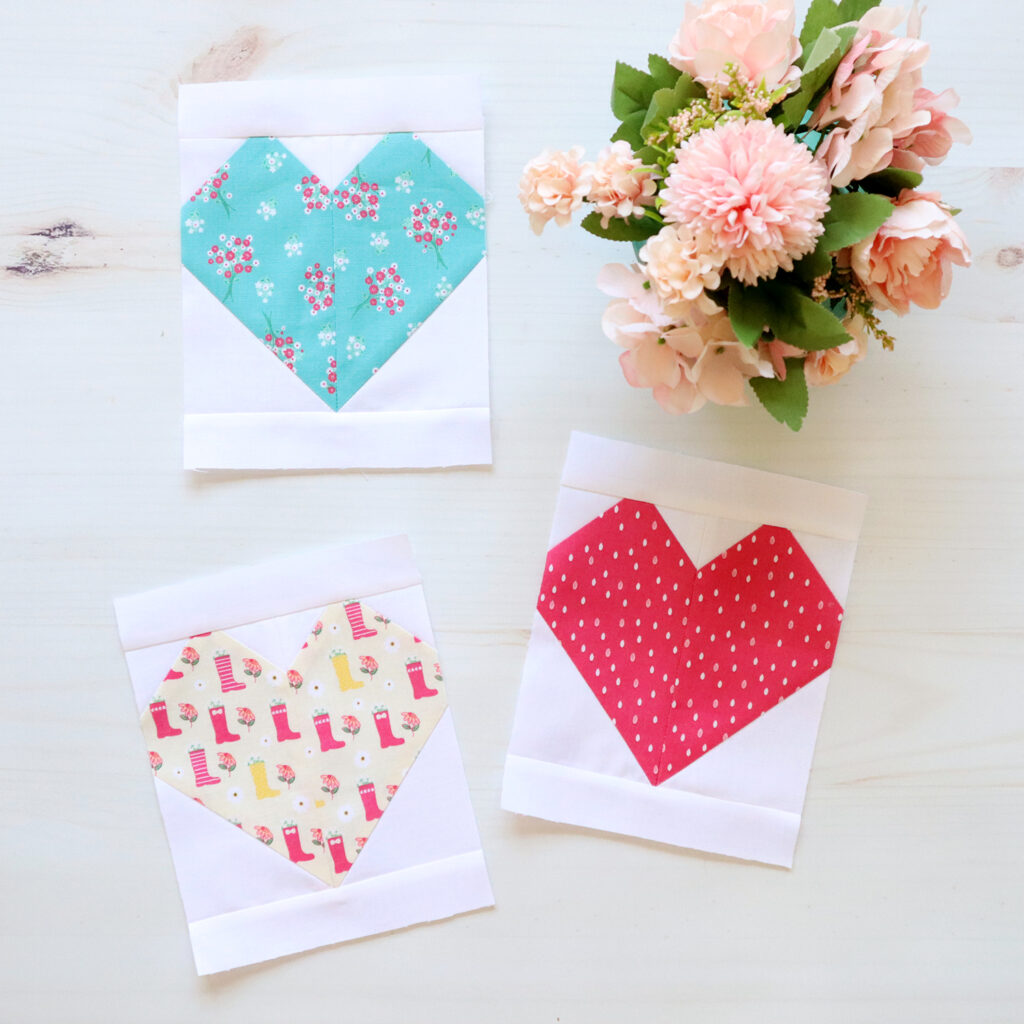 I'll also be sewing through the block in a Livestream in my Facebook group today at 2 pm. I'd love to see you there! We have so much fun sharing tips, sewing through the blocks, and there are giveaways every week too.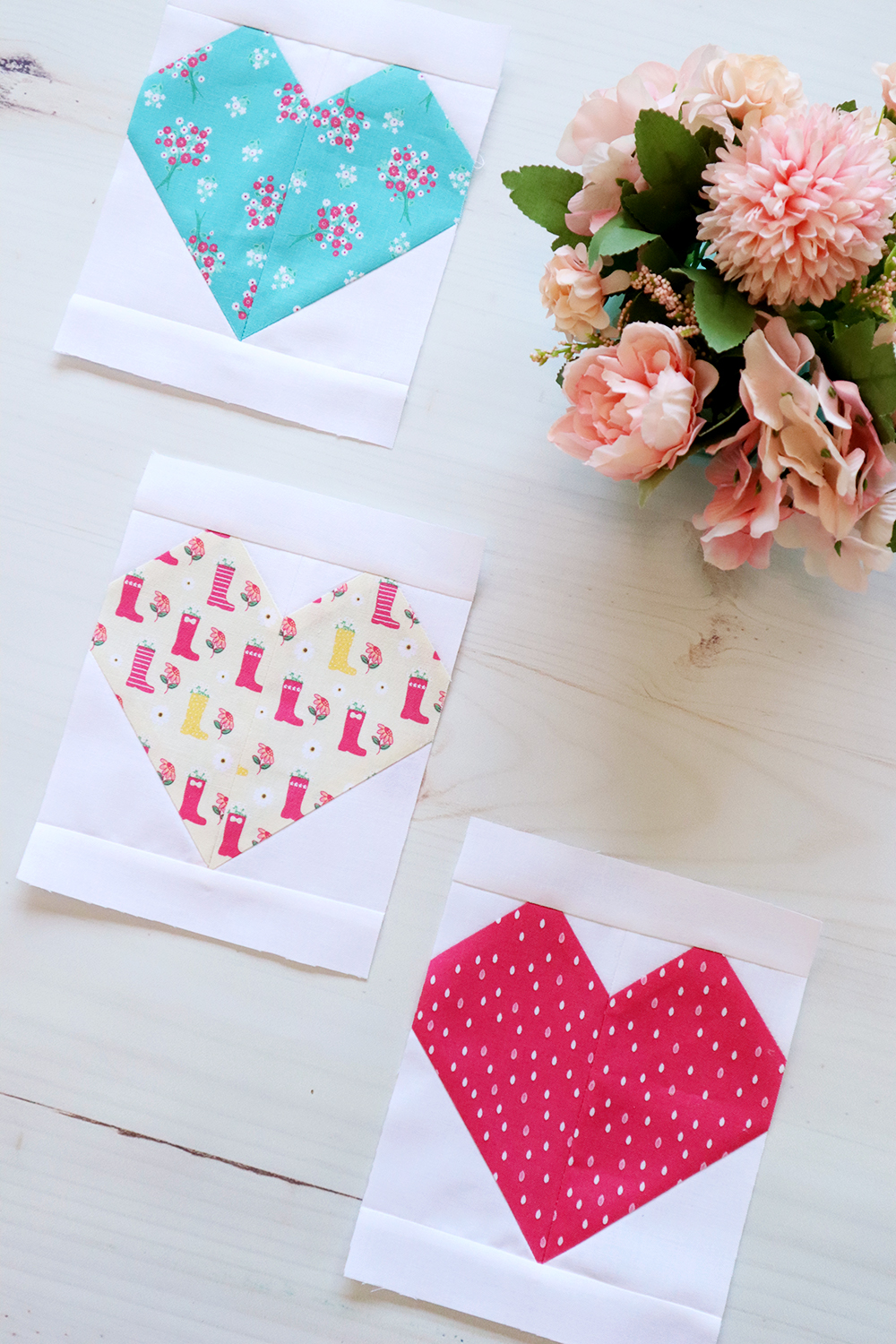 Don't forget to share your progress with the hashtags #singingintherainquilt and #singingintherainsal. Every photo you share is an entry into our final giveaway!