Hello everyone and happy Friday!
School season is upon us and with that also come dorm life for those with kids going to college.
This week's Must Have Tip Post is full of ideas to make the most of those tiny dorm rooms the best they can be by maximizing space and how to add elements to make the room unique.
Check out all the ideas below to help make the most of the space in a dorm room and make them fit your style.
Save space by folding your shirts in your drawer this way to fit more. (source)
Turn your drab headboard into something fab by creating this simple version using cardboard. (source)
Hang a tapestry for some color without doing damage to the walls. (source)
Stack shelves on your desk space to maximize storage and usable space. (source)
Don't forget your bed itself! Use that to hang storage sets to use space that would normally be forgotten. (source)
Dress up your walls using washi tape! (source)
Over the door fridge organizer for even more usable storage. Find it here.
Don't forget to utilize the area under your bed. If your college has loft beds or lets you create a loft bed, you have SO MUCH MORE useful space that is dying to be used! (source)
Use a utility cart or a bar cart as a side table or turn it into a coffee bar, make-up central, the possibilities are endless! (source)
Don't forget to use the space inside any cabinets you have in you room. (source)
Customize curtains to match your decor using ribbon and trim. (source)
Totes are your friend. Use them any and everywhere you can. (source)
Do you have a tip for using space properly or how to decorate a dorm without damaging the walls?
We'd love to hear all about them!
Dorm rooms are little but you really can use the space wisely and make it appeal to your style and needs to make it a super cozy home away from home.
Stay tuned next month for more tips!
Your hostesses,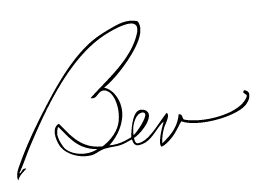 The Scrap Shoppe | Flamingo Toes | Mine for the Making | A Glimpse Inside