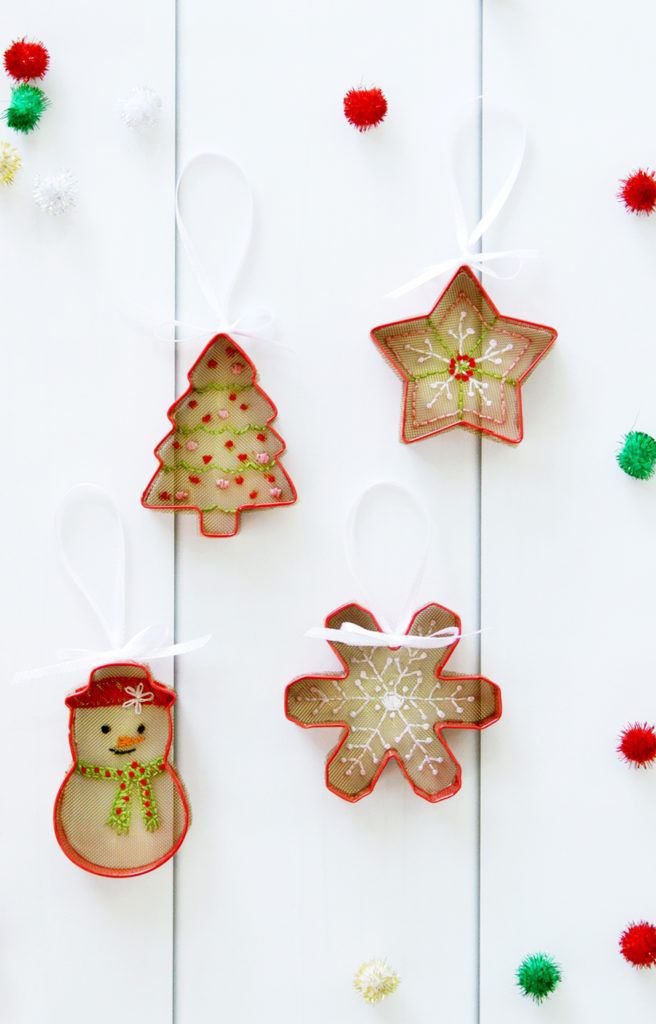 These sweet little Cookie Cutter and Mesh Ornaments are so fun to make! If you've never made anything with DMC Mesh before, this is the perfect project to start with!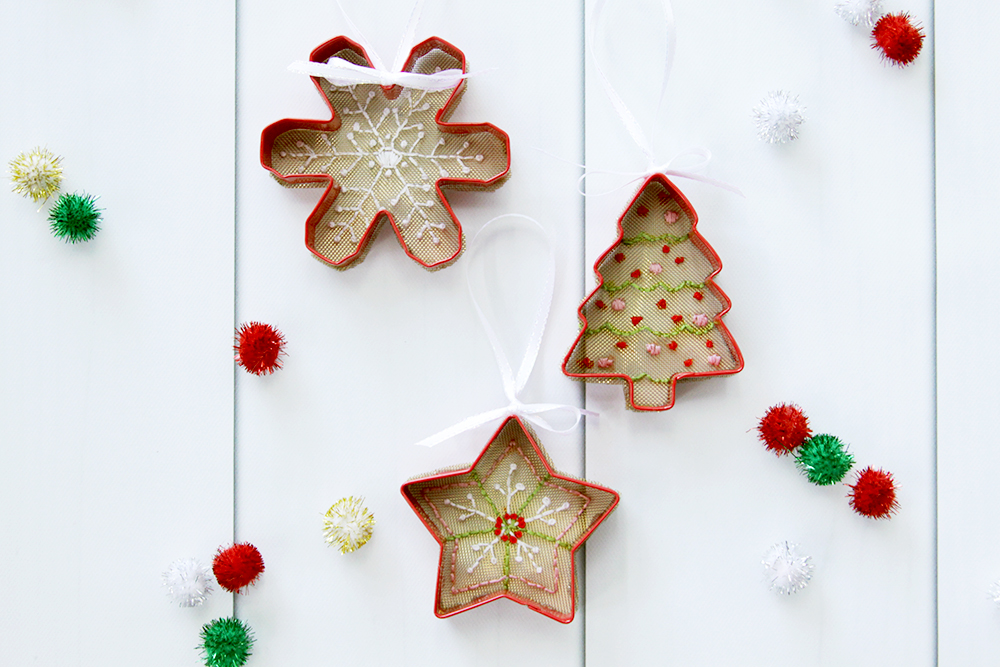 I picked up a multi-pack of cookie cutters and added in these fun mesh backgrounds, all decorated with simple embroidery. They'd be easy to customize to different cookie cutters too! I've provided patterns for these but you could draw simple designs to stitch to fit other cookie cutters in no time!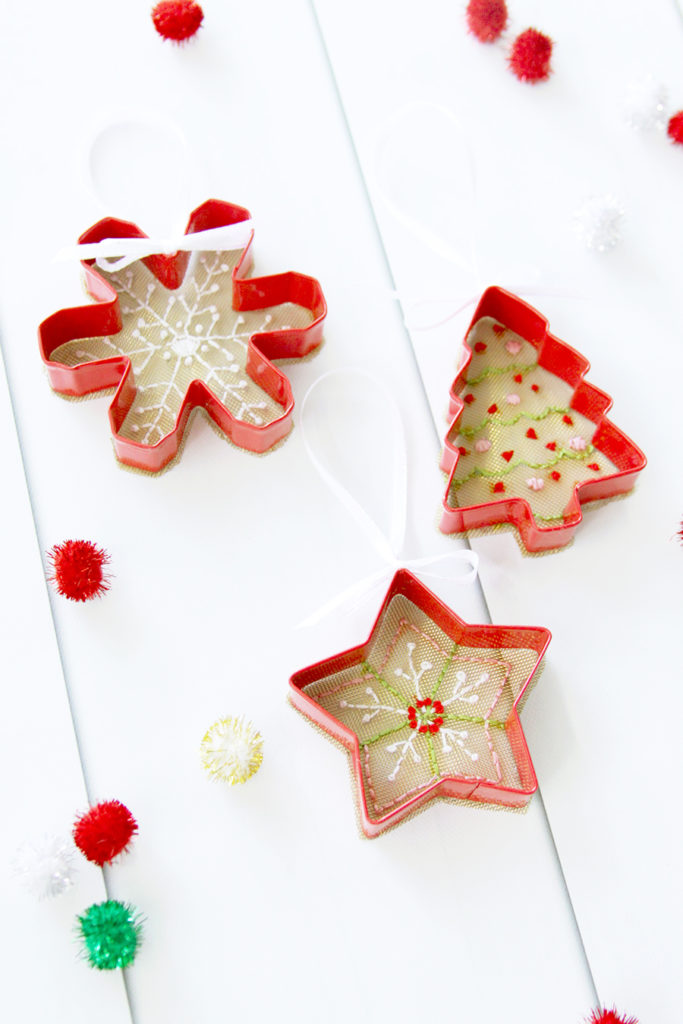 Materials: (contains affiliate links)
Embroidery Floss in coordinating colors
Glue
Ribbon
Pen for marking pattern
Instructions:
Trace the ornament patterns onto the gold side of the mesh with an ink pen.
Use three strands of floss for all stitching. For each ornament, don't stitch outlines, just inner designs.
Stitch Guidelines for each ornament:

Christmas Tree – stitch scallops on tree with back stitch. Stitch large circles with satin stitch in pink floss. Stitch small circles with French Knots in red floss.
Star – stitch all lines with back stitch. Lines to inner corners should be with green floss, inner outline of star is with pink floss, and snowflake looking lines in white floss. Circles on snowflake lines should be white French Knots. Circles in center should be red French Knots.
Snowflake – all lines are stitched with back stitch in white floss. All circles are French Knots with white floss.
Snowman – outline lines of hat with red back stitch, then fill inside lines with satin stitch. Outline lines of scarf with green back stitch, then fill in scarf with satin stitch. Add in polkadots on scarf with red French Knots. Stitch eyes with black French Knots and smile with back stitch. Nose outline is stitched with back stitch in orange floss, then filled in with satin stitch.
Cut out mesh just outside cookie cutter outlines. Glue cookie cutters to mesh and allow to dry.
Form the ribbon into a loop and tie a bow in the ends. Glue the bow to the top of the cookie cutter.