I love vintage style blocks and making them in fun, new pretty fabrics. This Colorful Flower Basket Pillow is so fun to make!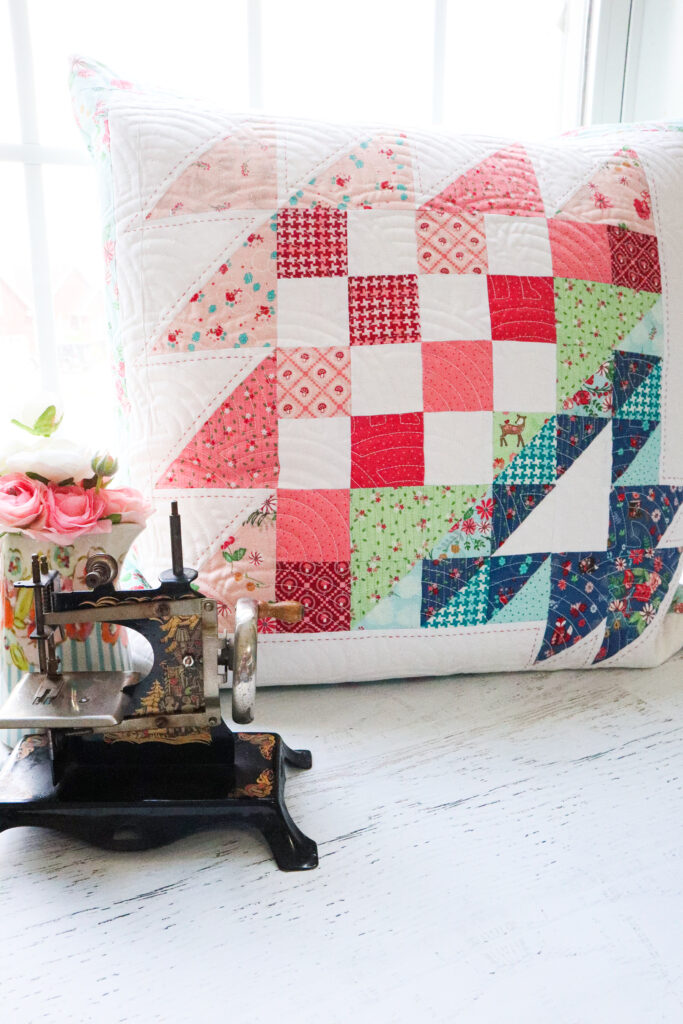 This new pillow is made up in my Enchanted Meadow fabric, it is so colorful and fun! It makes such a cute addition to your bed or sofa, or you can use it for a different project if you don't want a pillow. It would make a great mini quilt or you could make up several of the blocks for a quilt!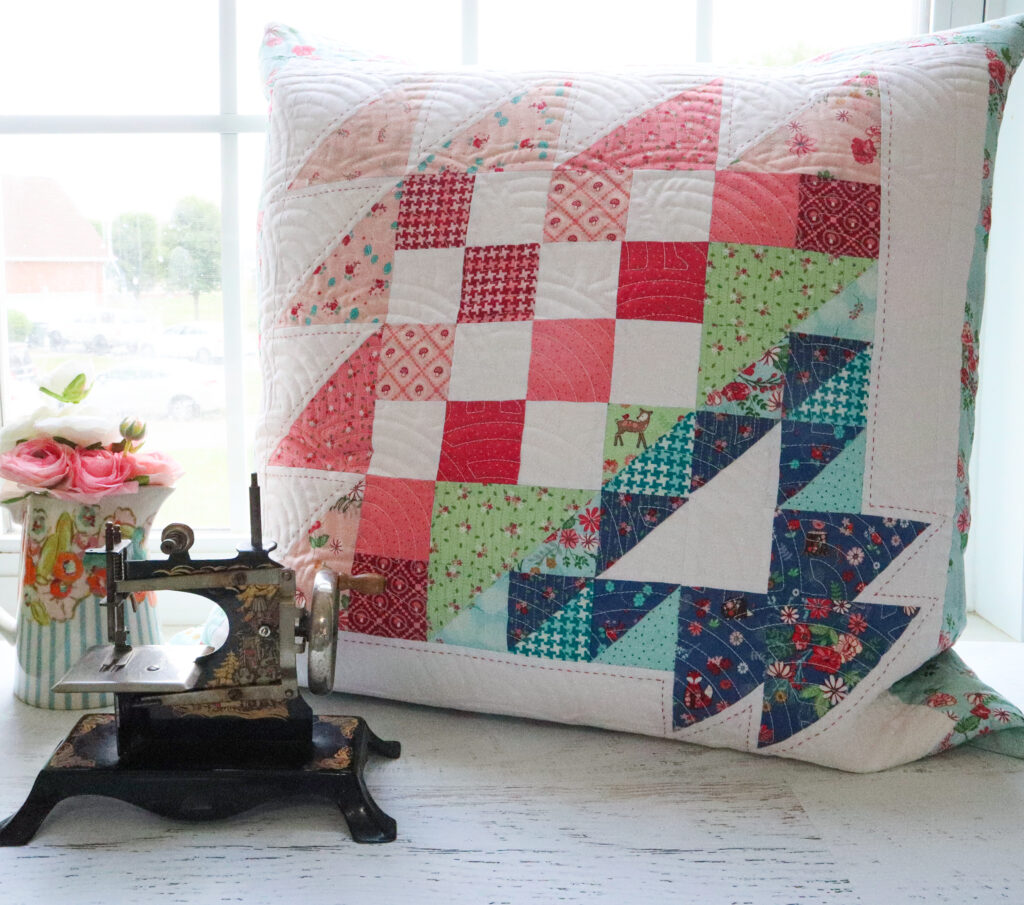 This is a nice big pillow – it's 24″! I added some fun details to the pillow too. The Flower Basket block is outlined with stitching on my Baby Lock Sashiko Machine with a nice red thread. I think it really helps the block to stand out. I quilted the front of the pillow with my Baby Lock Regalia and a baptist fan design. I've been wanting to try this quilting design and I love how it turned out.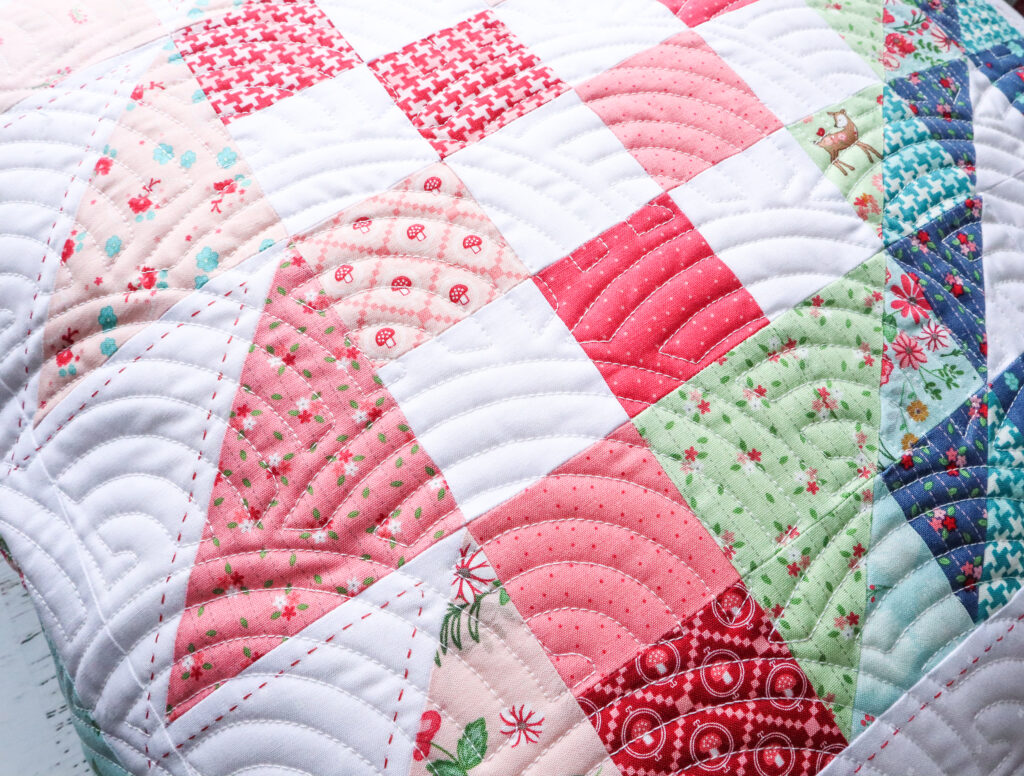 What makes this pillow even more fun is that it's a FREE pattern!! The pattern is free for my email subscribers and will be in the July 9 email. So if you receive my weekly emails, you are good to go! Click the link below to sign up if you aren't on the list!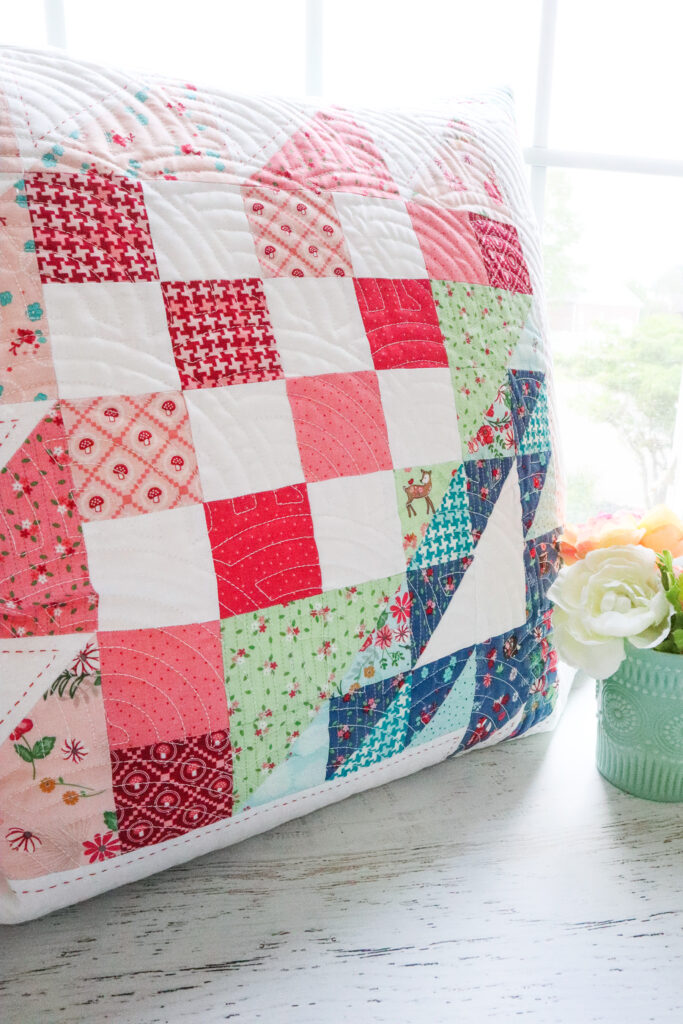 I'll have all the fabric requirements in the pattern as well as all instructions of course. I can't wait to see your versions of this sweet pillow.
Colorful Flower Basket Pillow