It's Ornament Week Day 4 and I just had to include a fun ornament in this week's festivities! I've always loved the movie "A Christmas Story" and while there are so many iconic moments from that movie that would be great ornaments, I had to go with the classic Leg Lamp!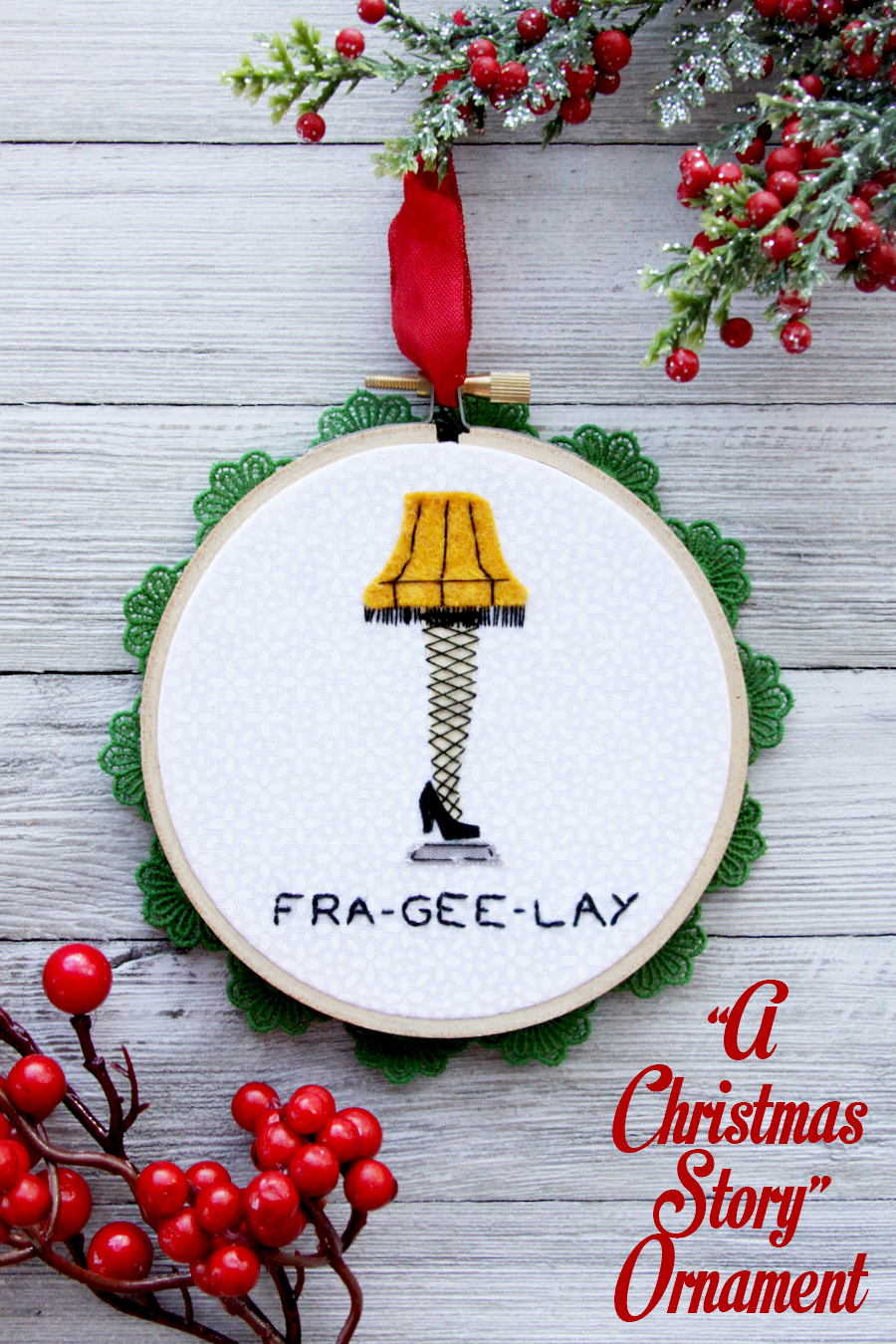 Isn't it fun?! It's on a 4″ hoop so a bit bigger than our other ornaments this week – but it's a leg lamp ornament. You want it to make a statement!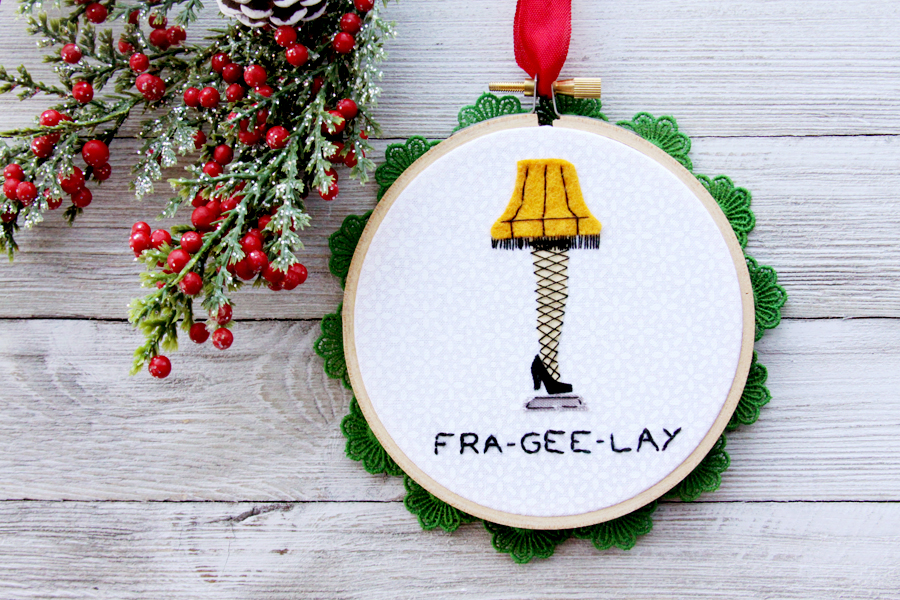 It's made with just a little felt and fabric – perfect for using up scraps. And you only need one color of embroidery floss! I promise you can stitch this up in no time.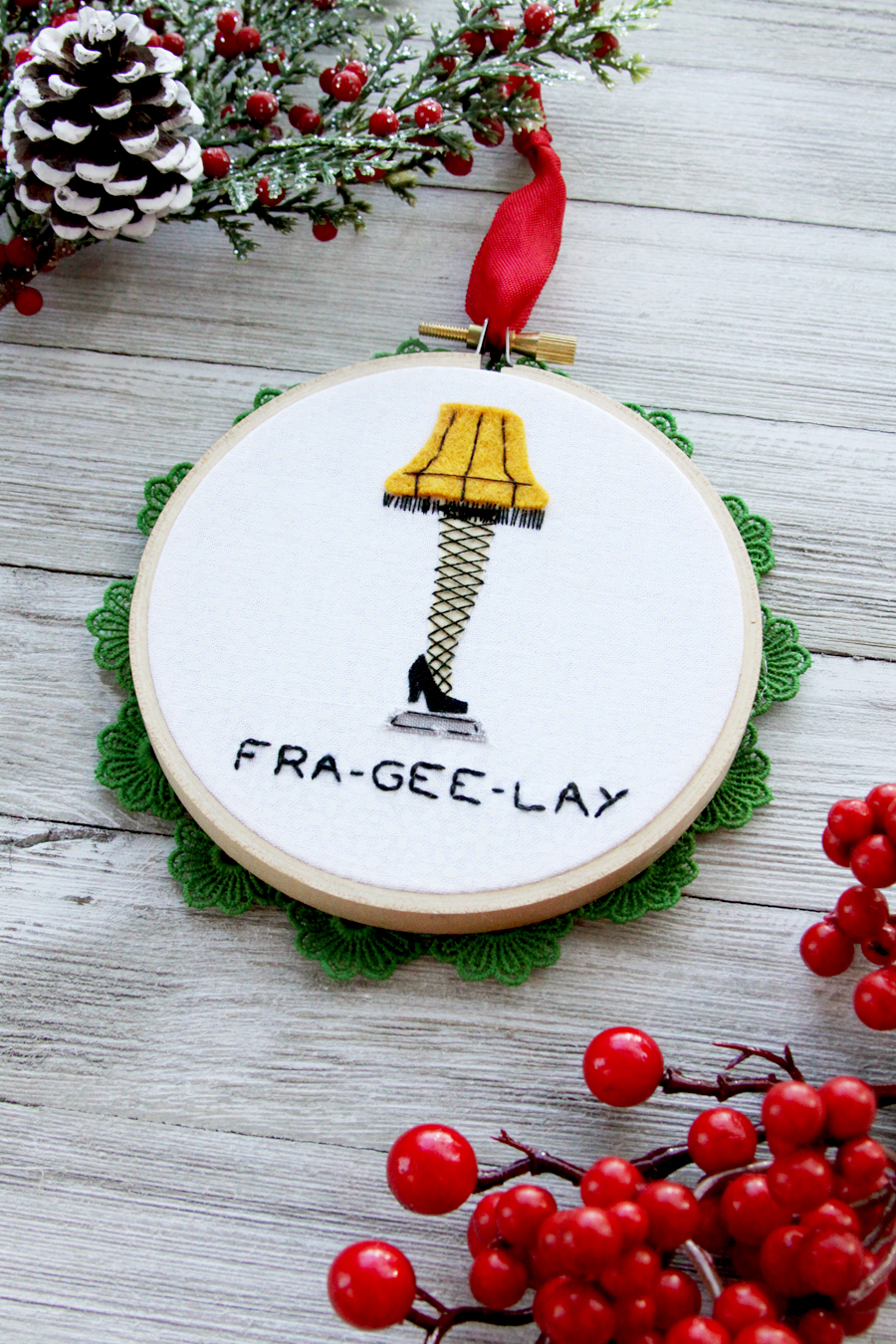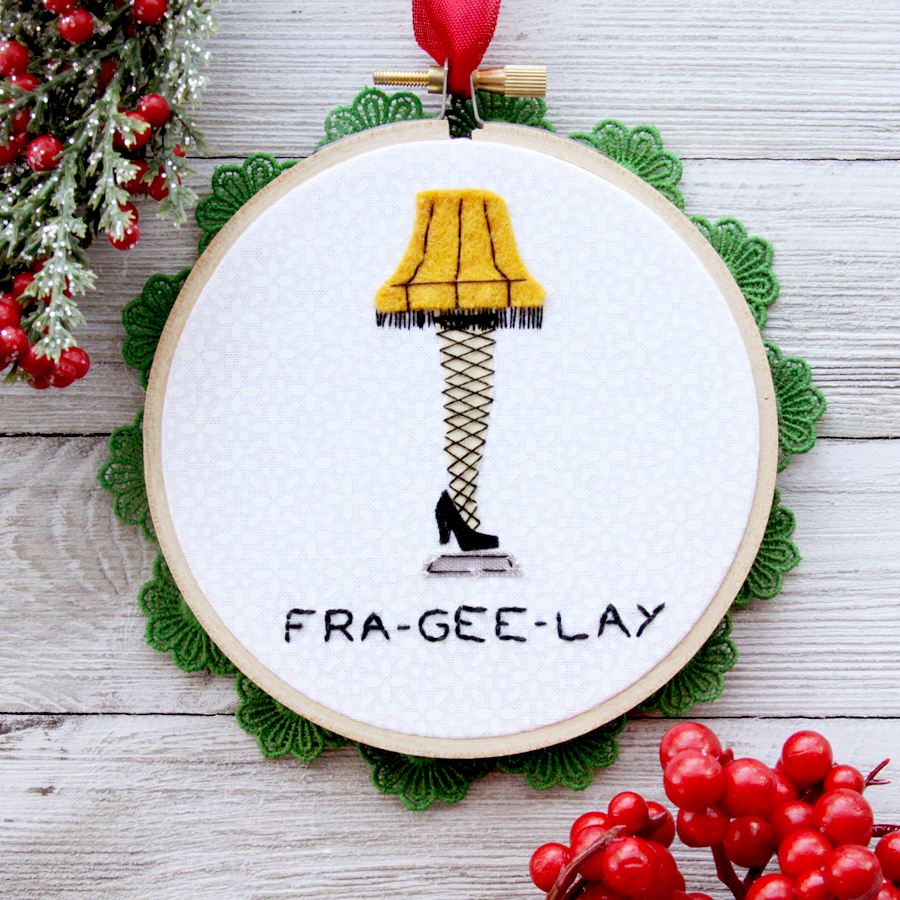 So let's get started!
Materials:
4″ embroidery hoop
6″ piece of white background fabric
Small fabric scraps – gray, black, and light yellow
Mustard or Gold Wool/Wool Blend Felt
DMC Black Embroidery Floss – 310
Marking Pen
Coordinating trim for Edge
Ribbon
4″ circle of felt for backing
Hot Glue
HeatnBond Fusible Adhesive
Start by cutting out your pattern pieces. Iron fusible adhesive to the wrong sides of the fabric and felt scraps and cut out your pattern pieces for the lampshade, leg, shoe and base. Transfer the words to the background fabric with a marking pen.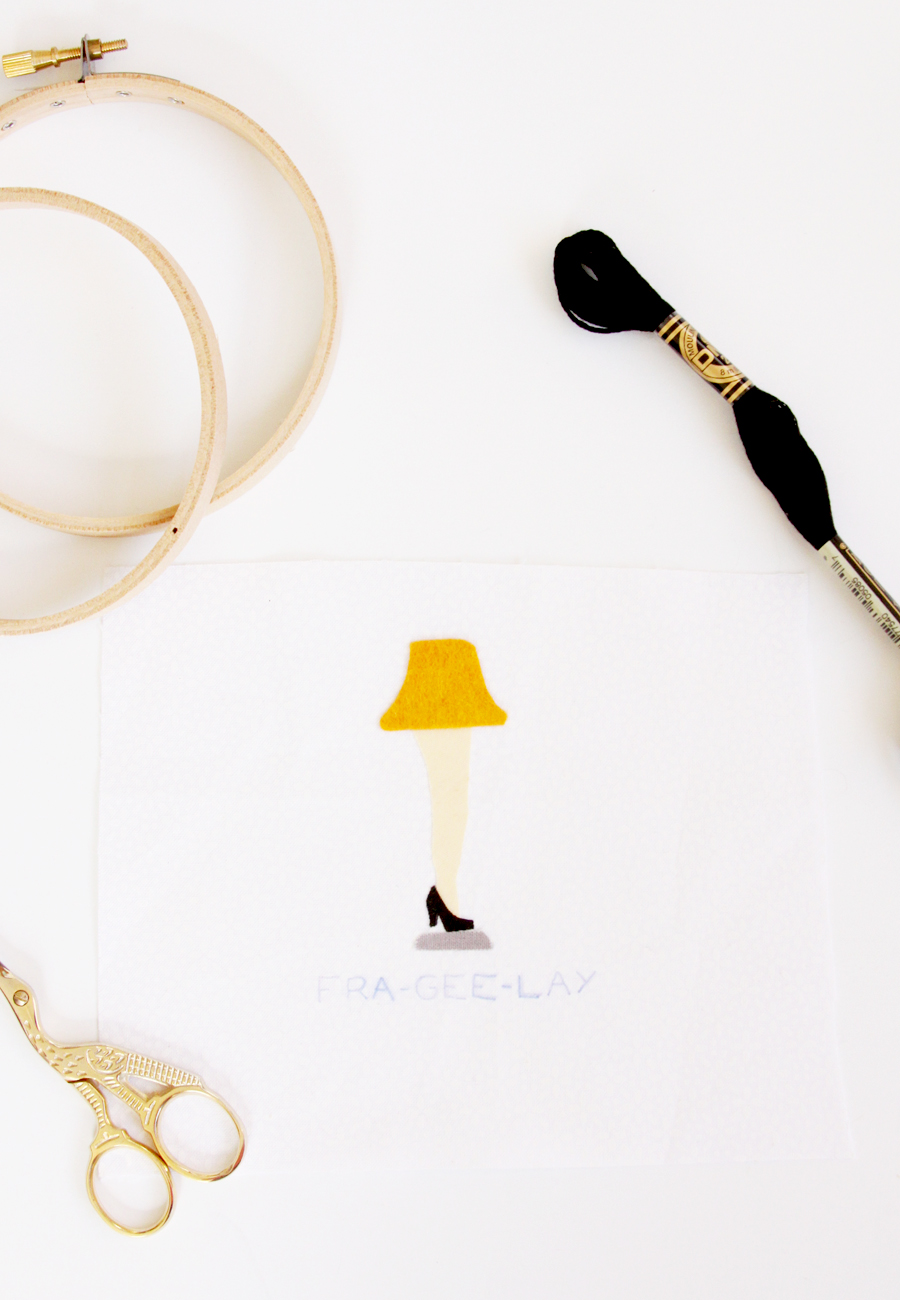 Embroider the lettering with 3 strands of floss using a back stitch. Use one strand of floss for everything else. Stitch small outlines on the base. Stitch diagonal lines across the leg for the stockings, along with 3 strands of horizontal floss just under the lampshade for the top of the stocking. Stitch detail lines on the lampshade, following the pattern lines. Stitch small lines of fringe all along the bottom of the lampshade.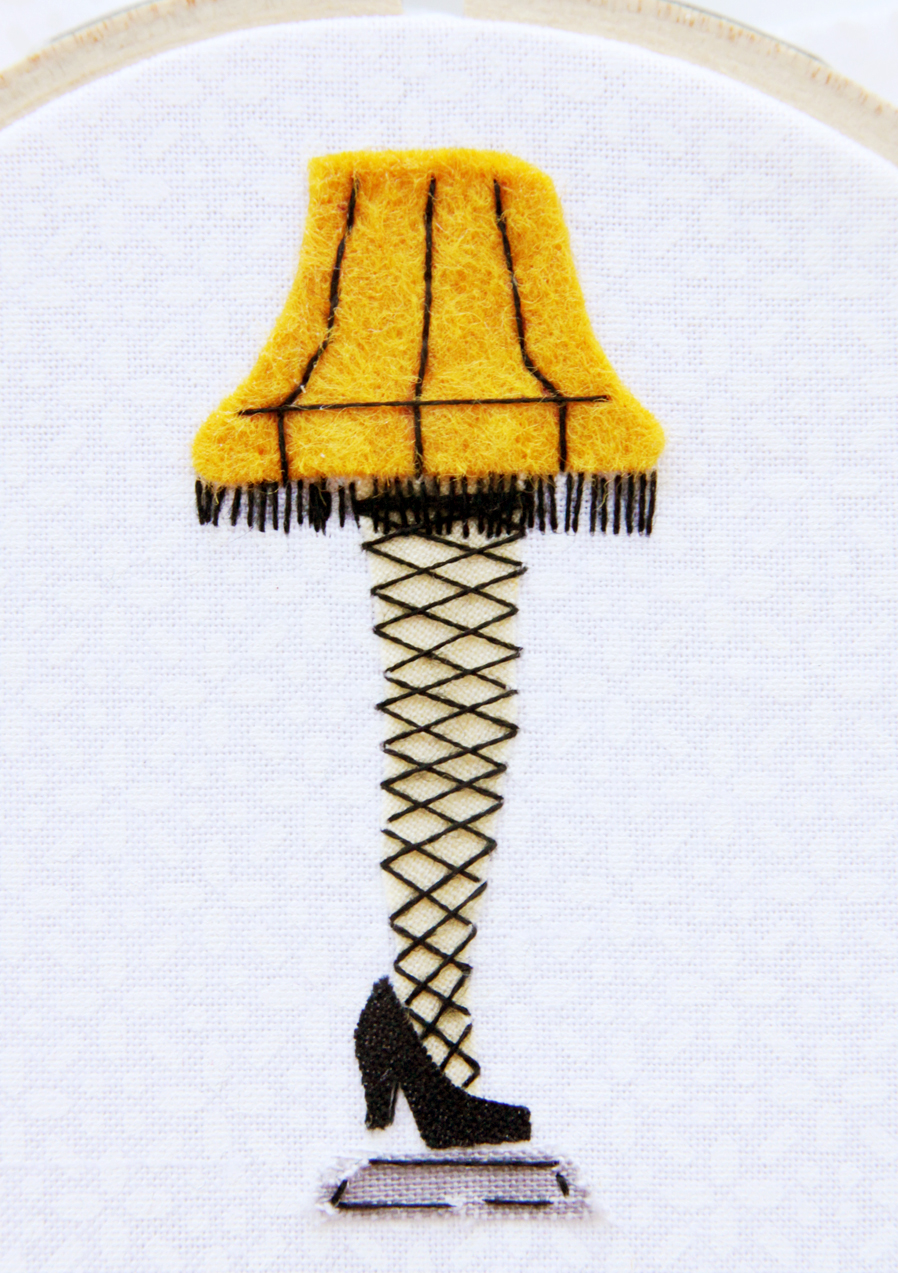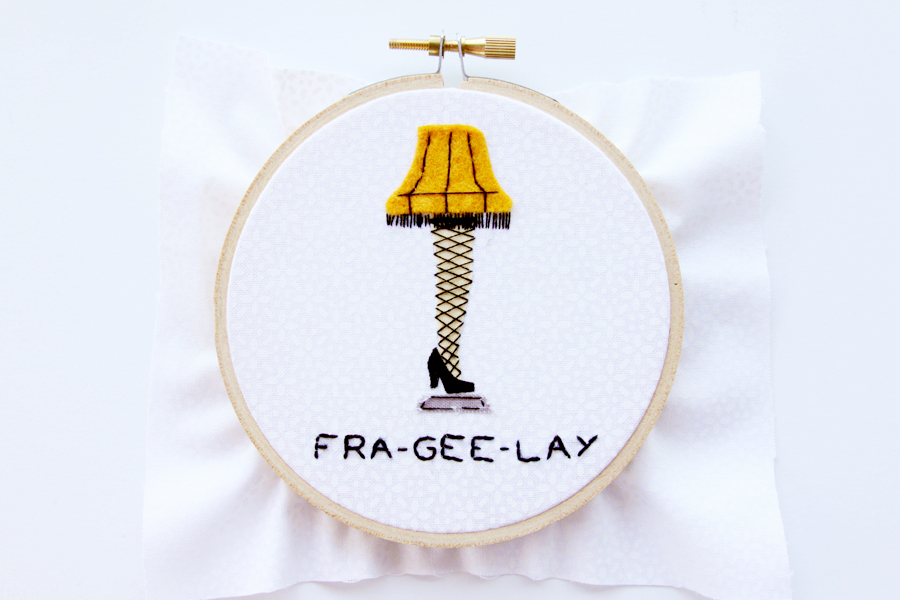 Finish the hoop by trimming the fabric to about 1/2 inch and gluing it to the back inside edge. Glue your trim around the outside and finish the back by gluing a 4″ circle of felt over the back of the hoop.
Add a small length of ribbon to hang the ornament with!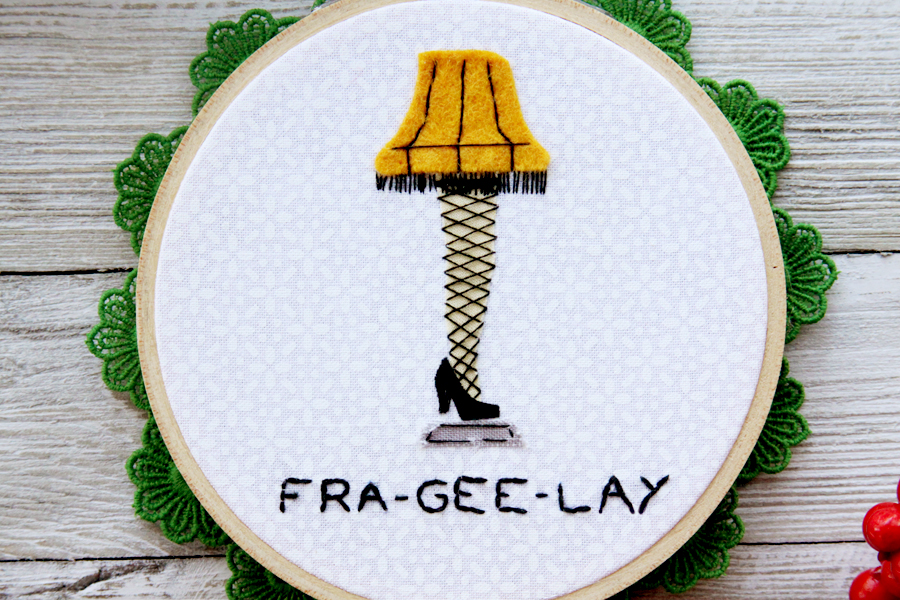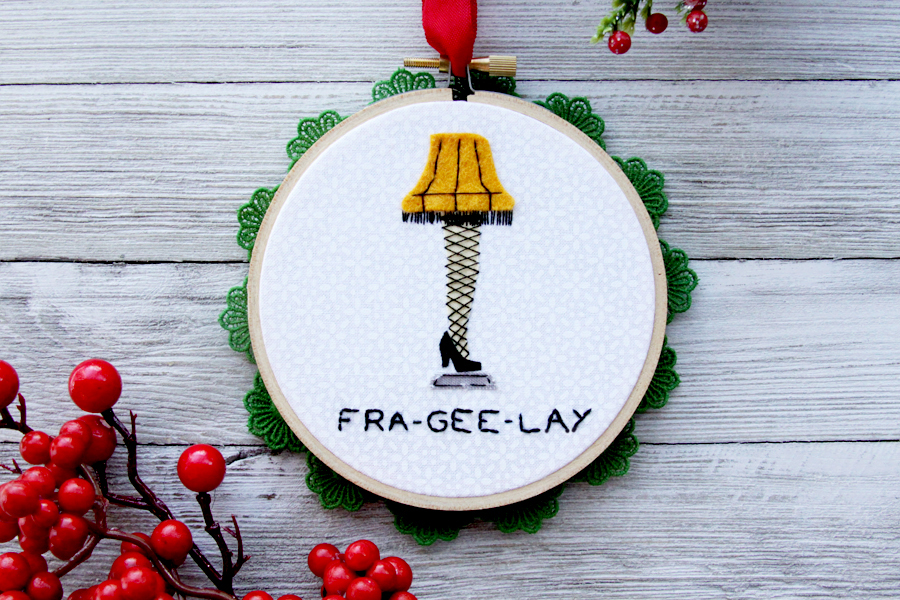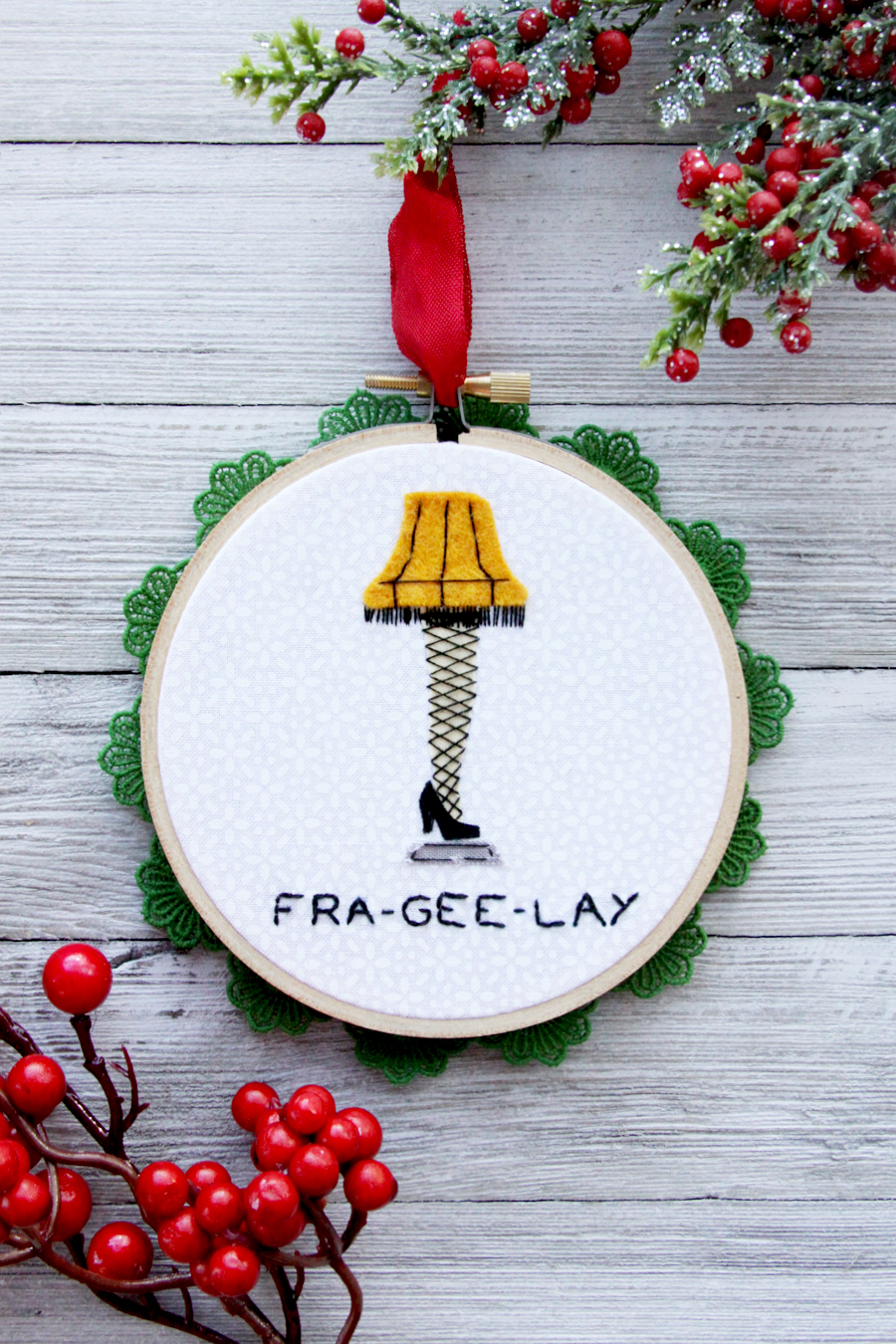 Here are some other ornaments from Ornament Week 2017!
Wee Little Gnome Pom Pom Ornaments
Fabric And Felt Snowglobe Ornaments