One of my favorite quilts I've ever made is this fun Flamingo Quilt! It's perfect for any quilter – beginner or expert. I thought it would be fun this year to put together a new version – a Christmas Flamingo Quilt!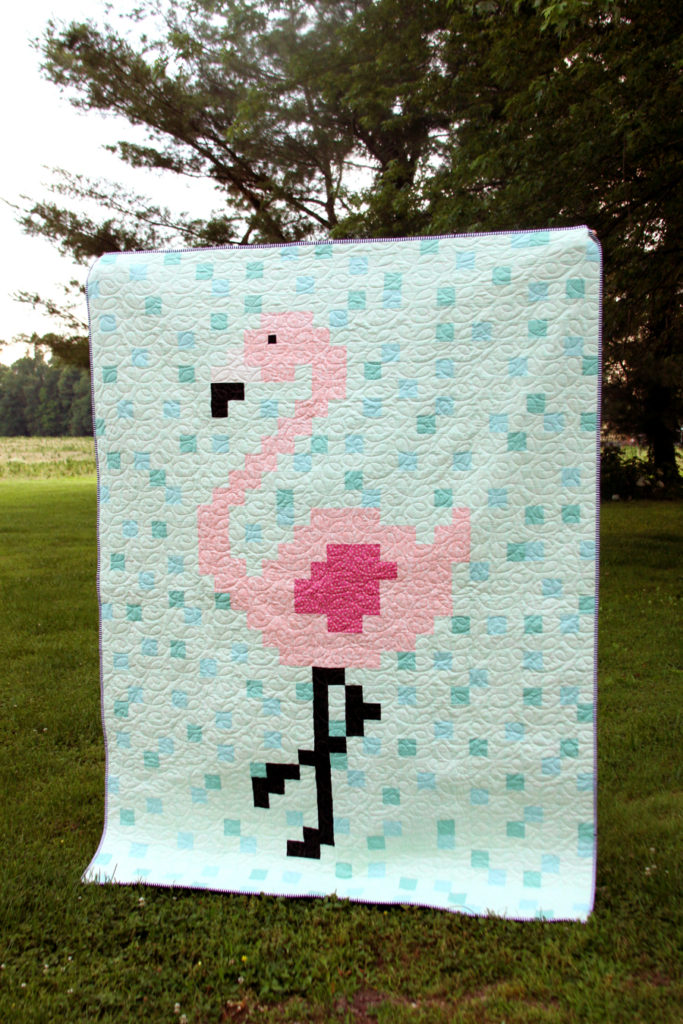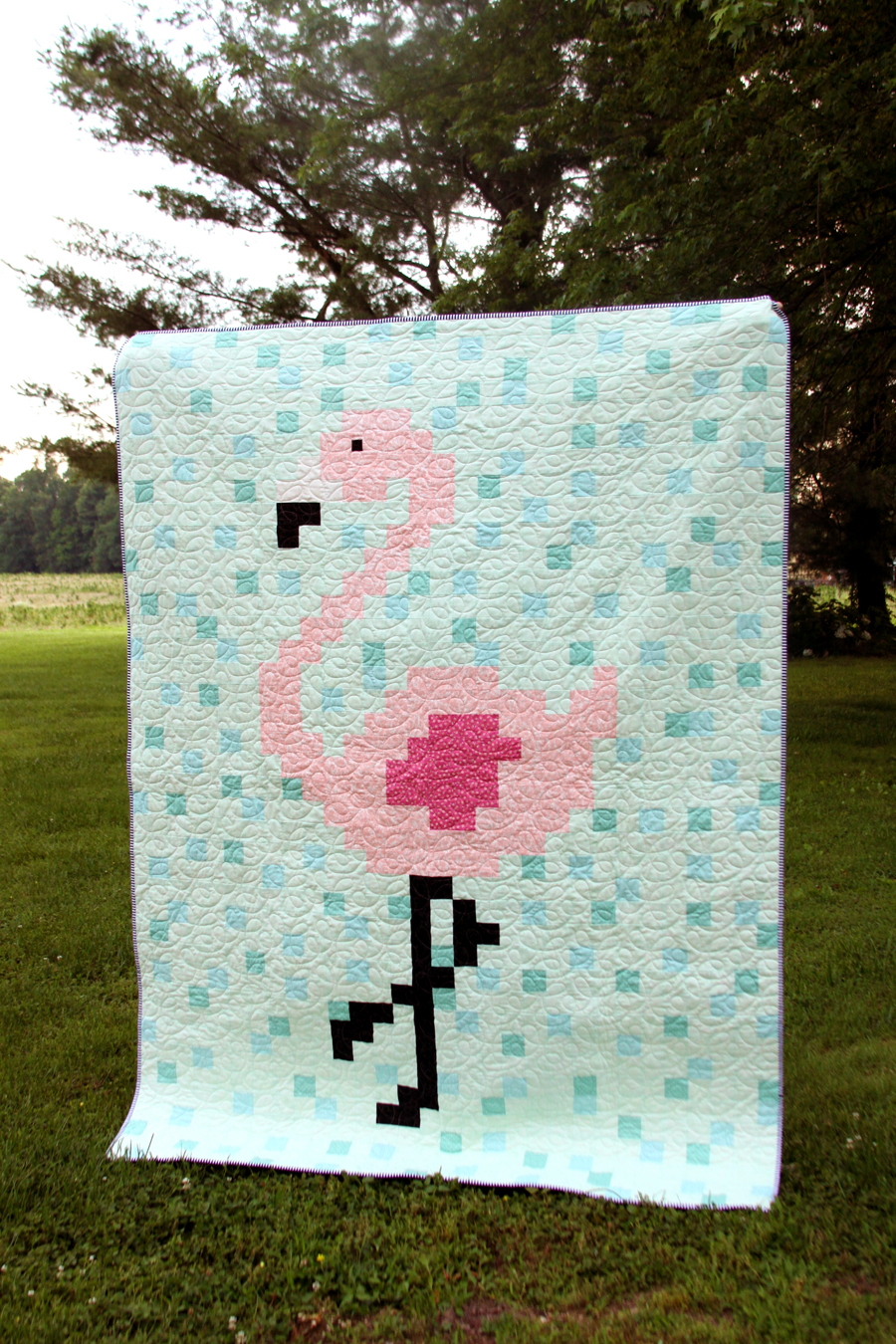 The quilt is made up of 2 1/2″ unfinished squares for a simple pixel look. The style makes it so easy and fun to create "picture" quilts!
I haven't had a chance to make up this version this year, it's been a bit crazy with some secret sewing here. :) But I wanted you to have the chance to sew it up if you'd like! So I'm providing the Christmas Flamingo Quilt Layout here for you – for free!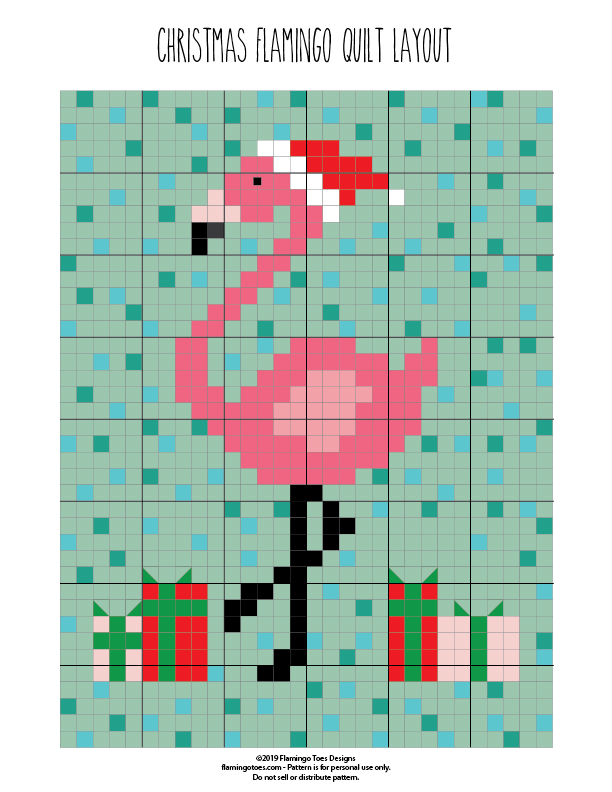 Isn't she the cutest?! I can't wait to sew her up!
You'll need the same fabric amounts as the original flamingo quilt with the addition of:
Red Fabric (for hat and gifts) – 1/4 yard
Light Pink Fabric (for nose and gifts) – 5″ x 42″ strip of fabric
White Fabric (for trim on hat) – 2 1/2″ x 42″ strip of fabric
Christmas Green Fabric (for ribbons on gifts) – 1/4 yard
You'll need to cut the following:
Red Fabric – 37 – 2 1/2″ squares
Light Pink Fabric – 26 – 2 1/2″ squares
White Fabric – 10 – 2 1/2″ squares
Christmas Green Fabric – 27 – 2 1/2″ squares , 4 – 3 1/8″ squares
Light Green fabric (that you're using for your background) – 4 – 3 1/8″ squares
Before assembling the quilt, create 8 – 2 1/2″ unfinished half square triangles using the Christmas Green and Light green 3 1/8″ squares. Follow assembly instructions in the original Flamingo Quilt tutorial, but use the new Christmas Flamingo Quilt Layout.
In the Christmas Layout, I used Riley Blake Designs Confetti Cottons as the colors. Here's what I used: (these are affiliate links)
These are just examples – I think it would be super cute in scrappy Christmas prints too!
If you share your version of the quilt on social media, use the hashtag, #christmasflamingoquilt!
Also – if you haven't stopped by the shop this weekend, hurry on over! Today is the last day to take advantage of 25% off the whole shop for my Black Friday – Cyber Monday Sale! This is a great time to get needle minders or patterns for gifts! (for a friend or for you! :)