One of my favorite quilts I've ever made is this fun Flamingo Quilt!
It's perfect for any quilter – beginner or expert. The Flamingo Quilt pattern now includes a darling Christmas Flamingo Quilt Pattern Layout!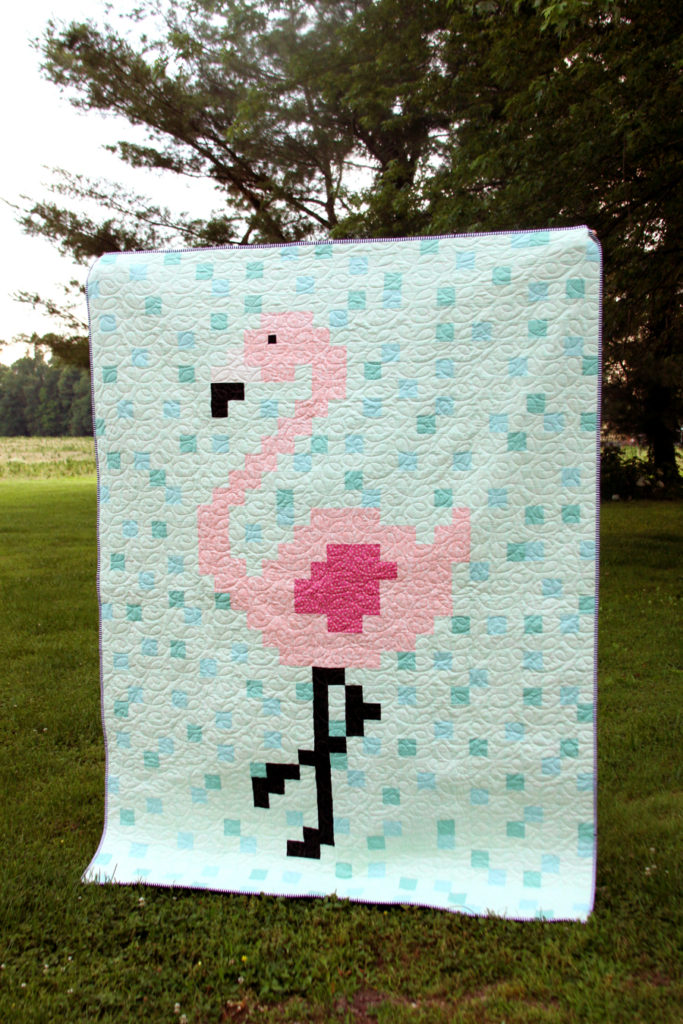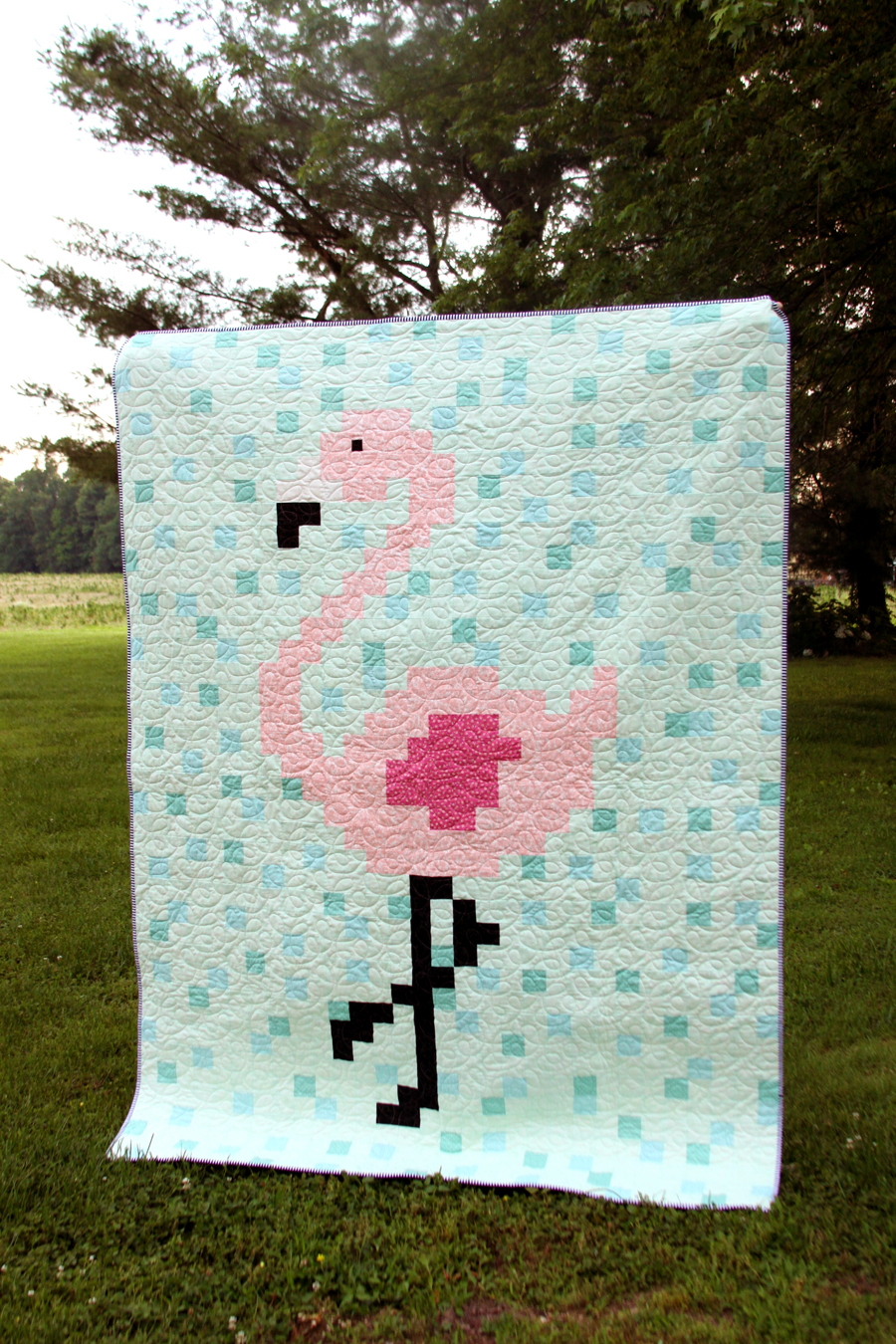 This Christmas flamingo quilt is made up of 2 1/2″ unfinished squares for a simple pixel look. The style makes it so easy and fun to create "picture" quilts!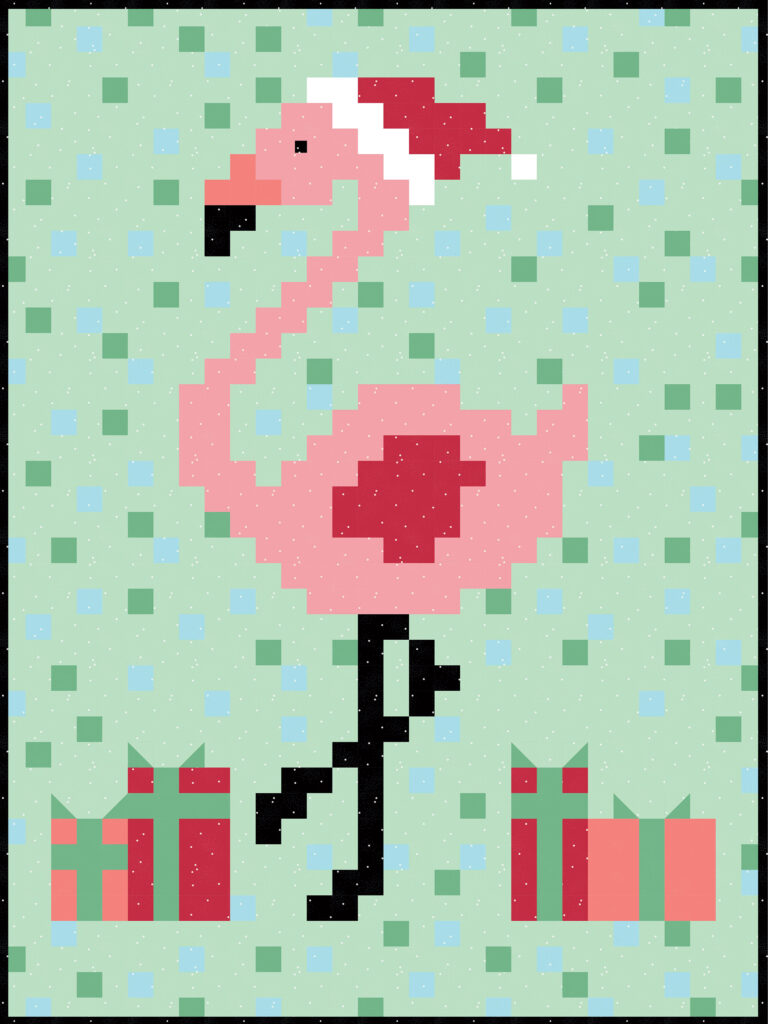 Isn't she the cutest?!
lf square triangles using the Christmas Green and Light green 3 1/8″ squares. Follow assembly instructions in the original Flamingo Quilt tutorial, but use the new Christmas Flamingo Quilt Layout.