I am so excited to share this sweet little dress with you all!
I was invited again this year to participate with Lindsay from The Cottage Mama's patter tour! It is such a treat for me – I don't often have the chance to sew cute things for little girls and I had such a blast making up this dress!
The pattern I tested was the Daphne Wrap dress. I made up View "B" because I wanted to make this darling little pocket. I fell in love with the combination of this super-soft chambray and this cross-stitch patterned floral from Riley Blake. Isn't it cute?!
I carried the print through on the little covered buttons too –
The inside is lined with a really soft pink shirting that has silver threads running through it. It's hard to see in the photo but the shimmer is so cute!
To bring the cross-stitch style down to the hem of the dress, I hand sewed some little running stitches and cross-stitch x's all along the hem.
I just love how it came out!
The pattern was super easy to follow and sewed together really quickly too.
Lindsay's new patterns are available in PDF or printed form – so you can buy whatever style of pattern you like!
The pattern cover shows one of the other views – I love this one too. That little ruffle on the yoke just kills me.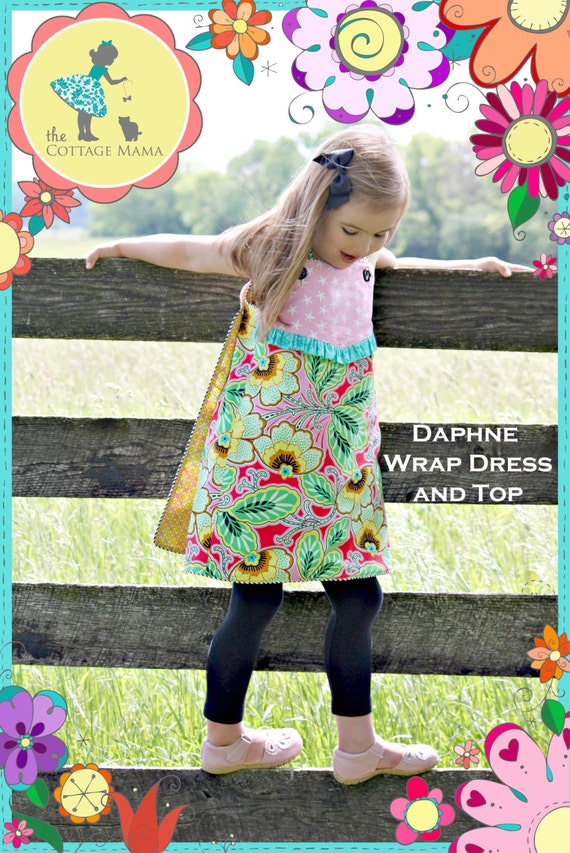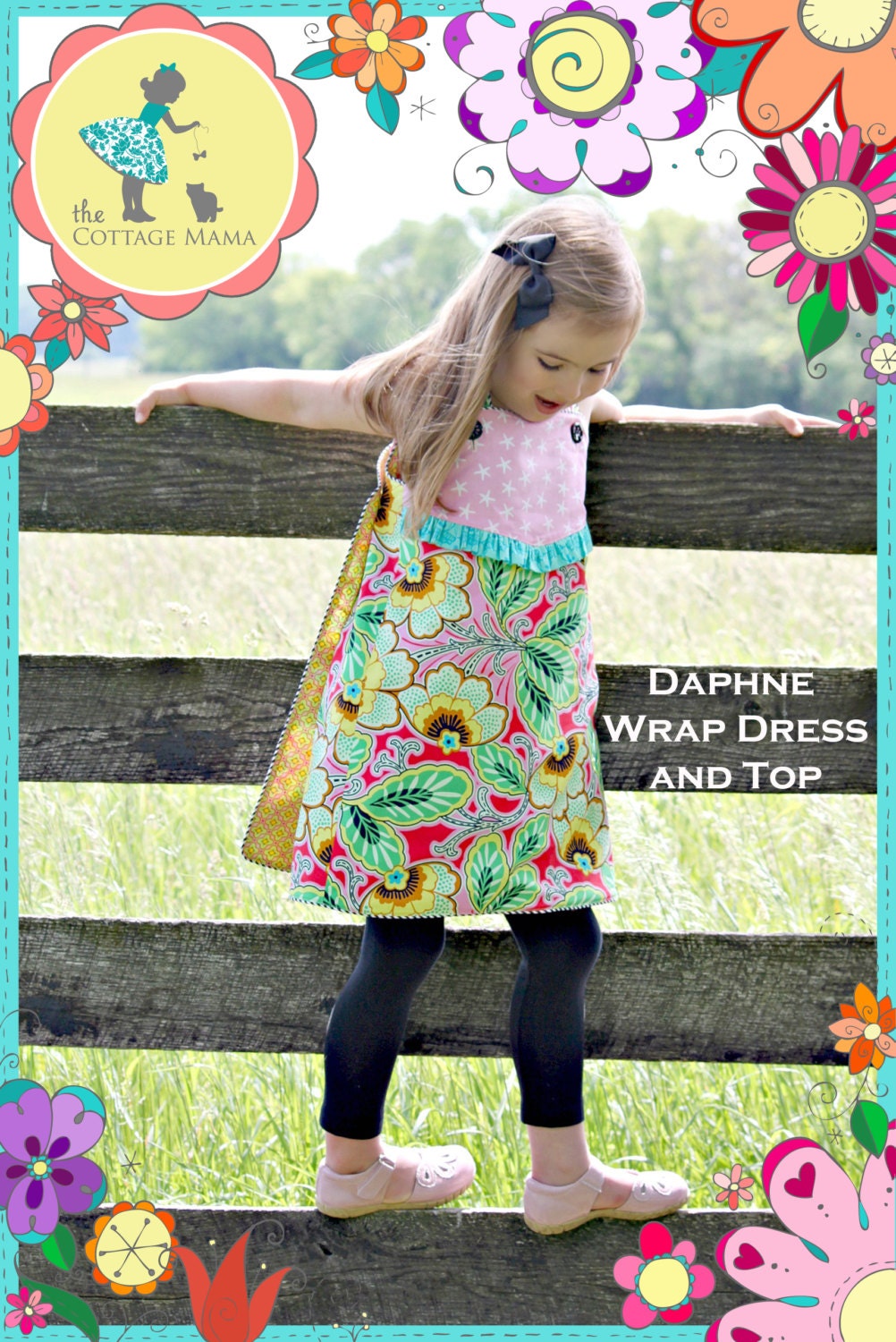 You can find the Daphne Wrap Dress and all of Lindsay's adorable patterns in her shop, The Cottage Mama!
Guess what – Lindsay has a new book coming out too!! Eek – I'm so excited for her! It's called 'Sew Classic Clothes for Girls: 20 Dresses, Outfits, and Accessories from The Cottage Mama' and it's going to be available October . She's going to start taking pre-order's next month – and there will be a big book tour too! So make sure you're following along with her blog so you don't miss out on any of that awesomeness.
Make sure you check out the other stops on the pattern tour too – there are soooo many adorable outfits! You can find all the links on Lindsay's blog.
Thanks for stopping by!