Even if you aren't diving right into Christmas decorating – there is nothing wrong with getting started on your Christmas sewing! That way as soon as that last Thanksgiving dinner plate is washed and put away – you can haul out the decorations and have a party!! Oh – and put on a Christmas movie.
Do you have a Christmas decorating tradition? Usually I do most of the "around the house" stuff myself, but we all do the tree together. Doug does the lights – because . . boring – and then we all hang the ornaments together. And every year the kids take turns putting the angel on top of the tree. My son doesn't even need the ladder anymore. Sniff sniff. And usually we have some sort of snacks and have White Christmas playing the background. It's pretty much the best. :)
I found some super darling crochet Christmas stockings last year at a boutique but I still find myself looking at adorable stocking patterns! Do you have more than one set of stockings? I am thinking of maybe doing more than one display. Maybe the mantel, and then from a cute shelf somewhere – or maybe the banister! You can never have too stockings right?? Well in all my searching I've been saving my favorites so I thought I'd share them with you too!
Have fun!! Click the links or photos to head straight to the tutorials.
Red and White Embroidered Stocking
Swedish Red and White Stocking
Ruffled Fringe Christmas Stocking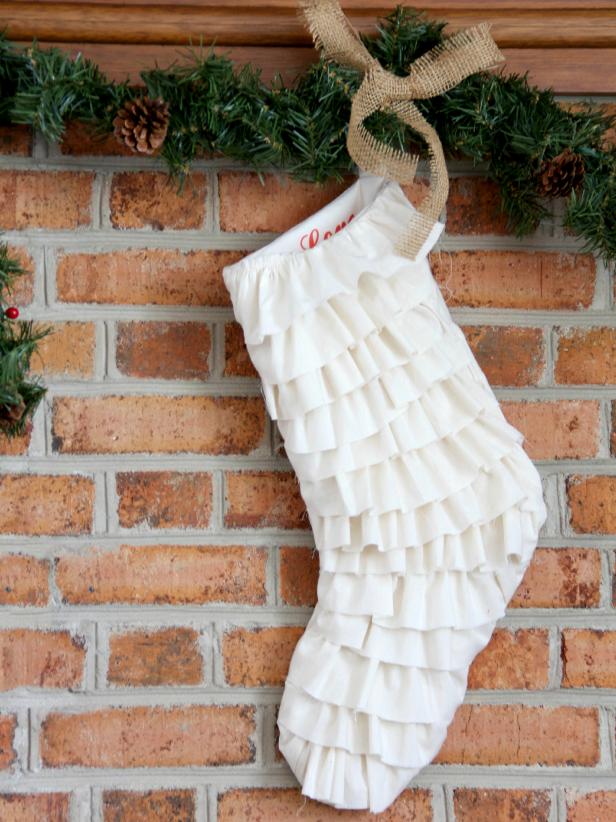 Easy Quilted Christmas Stocking
Monogram Stocking (link to PDF pattern is small text link at bottom of the post)
Elf Christmas Stocking Tutorial (those fabrics!!! Dying over the awesomeness)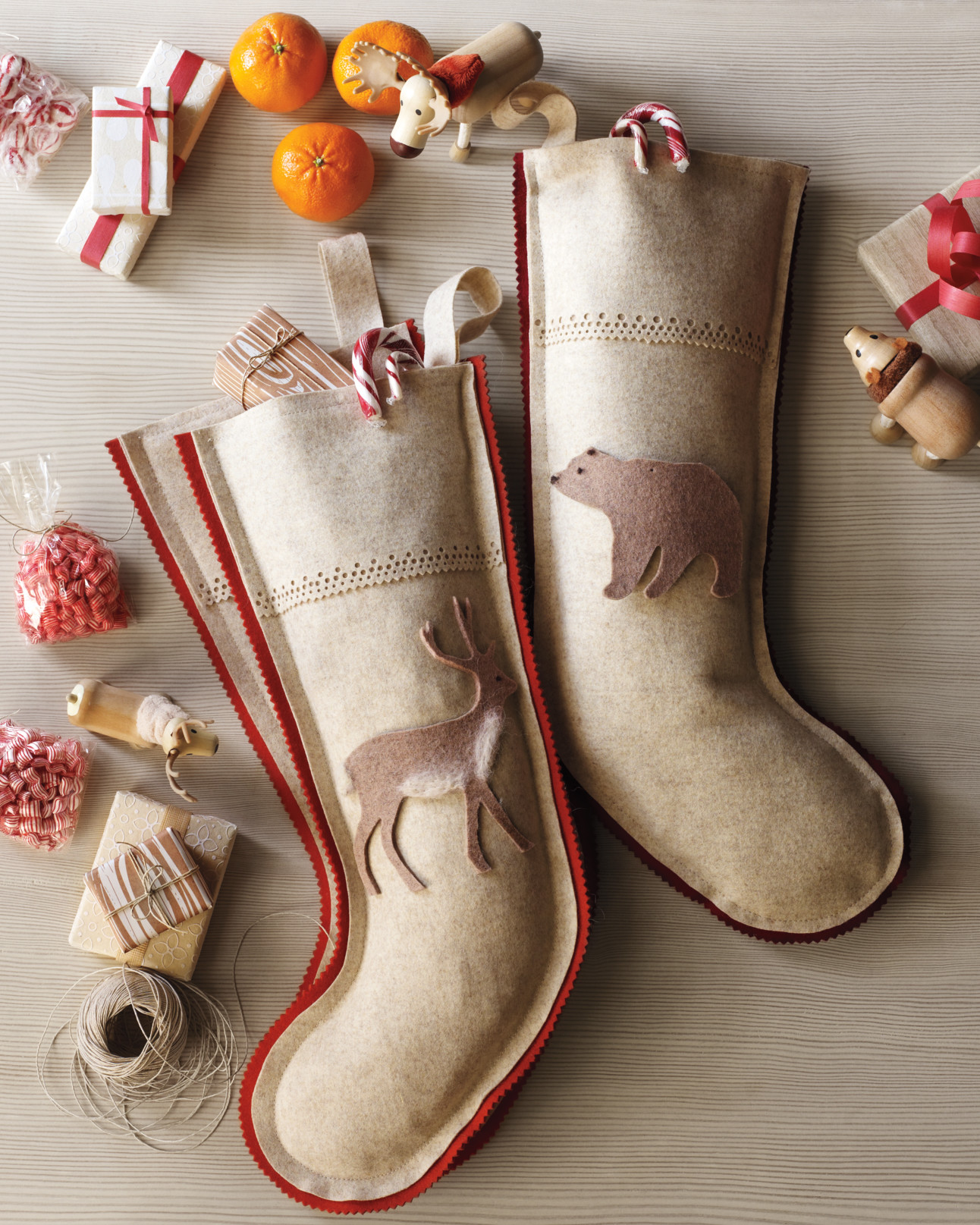 Vintage Sewing Pattern Stockings – for the sewing room!!
Merry and Bright Stocking Pattern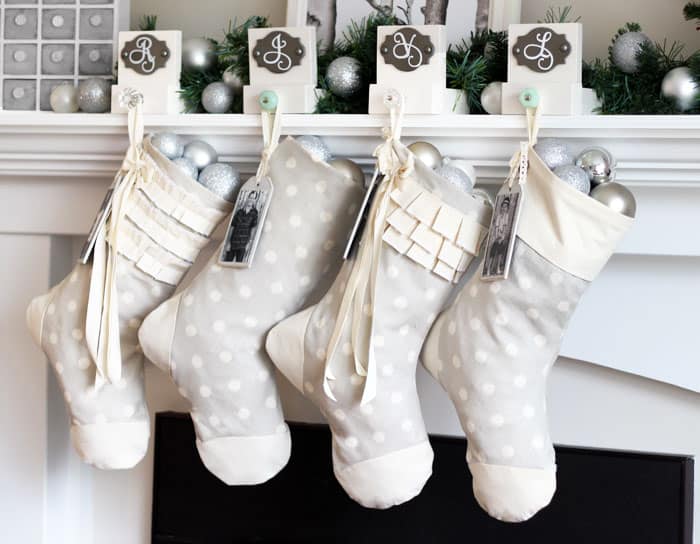 Wedding Dress Christmas Stockings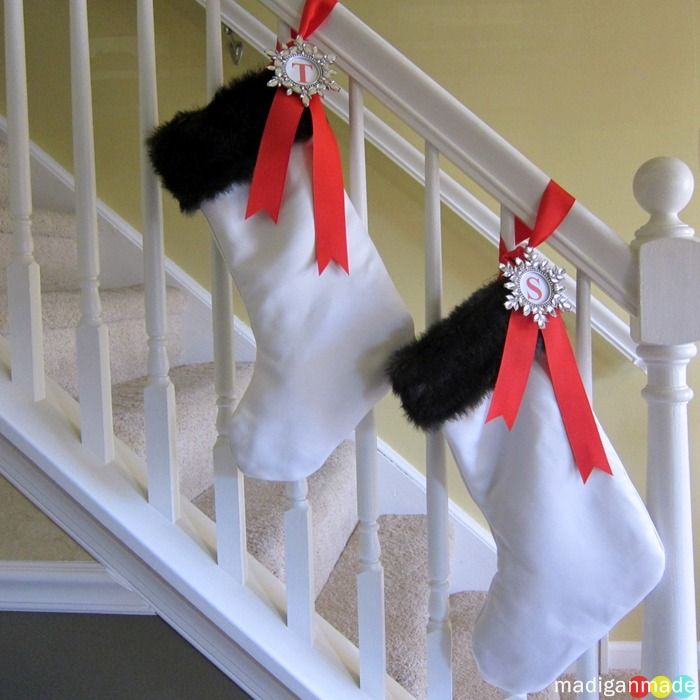 Fabulous Felt Christmas Stocking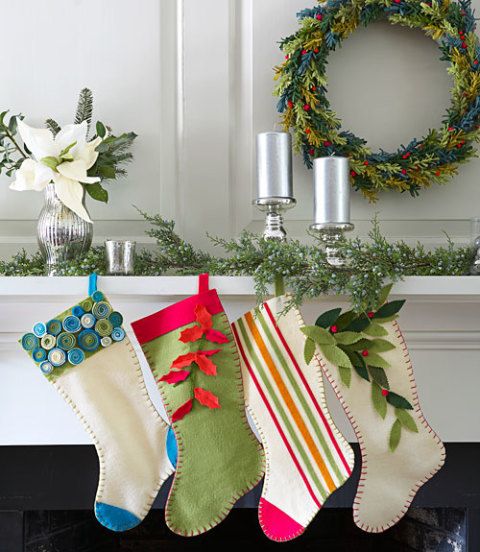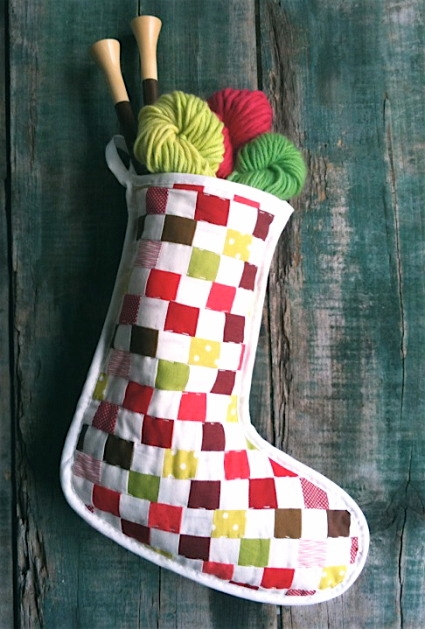 Have you made Christmas Stockings? I'd love to know what style they are! I think I want to get started on those Monogram stockings. Too cute!!